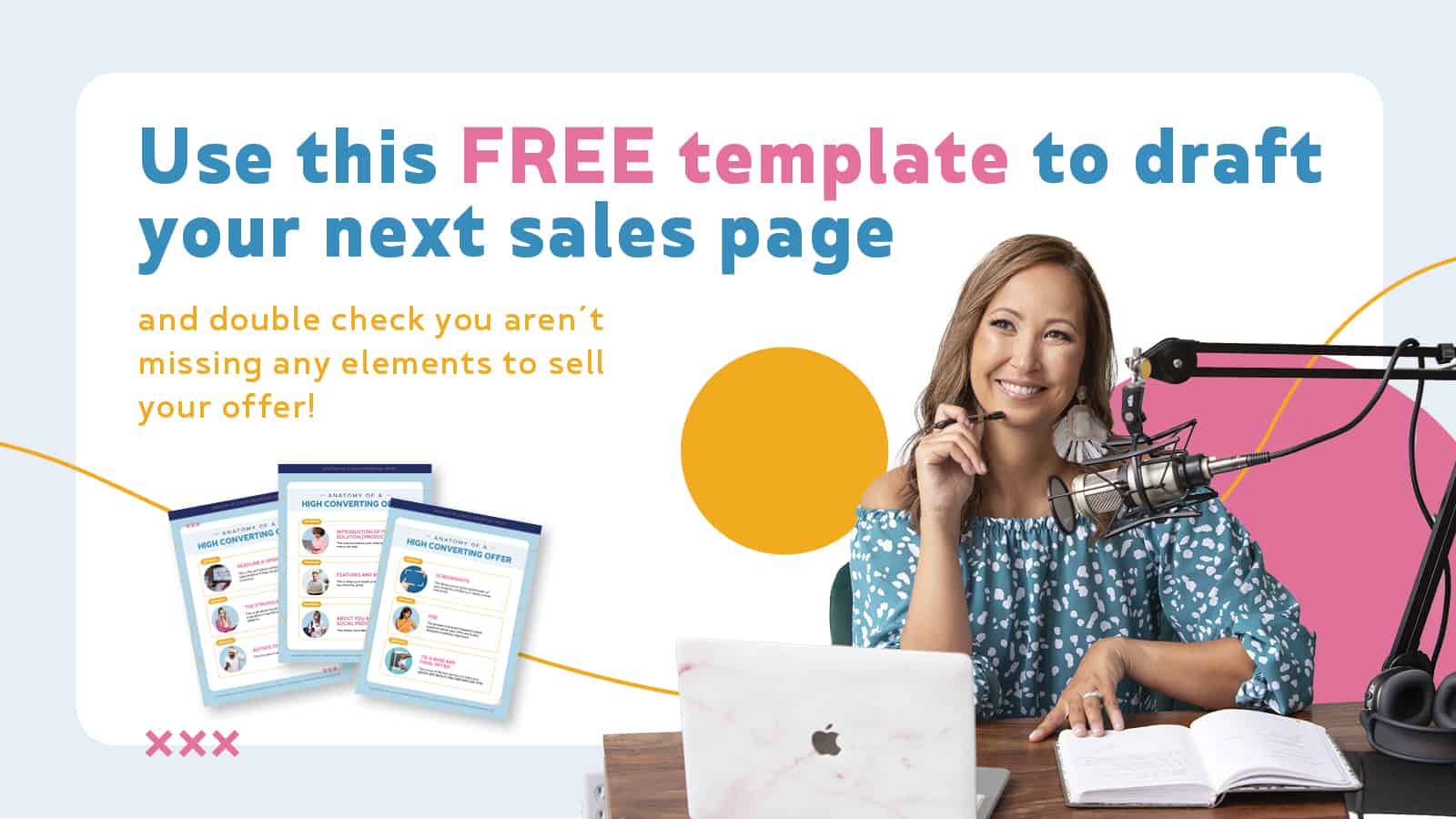 Anatomy of a High Converting Offer Template
Discover the secrets of creating a High Converting Offer with this FREE template to set up your paid offer to sell!
A high converting offer includes elements that speak to the buyer from an emotional and logical perspective and shares how you'll help them achieve the transformation they seek.
Creating a sales page doesn't have to be complicated, it just needs to build like, know, and trust and guide your buyer to an ethical buying decision.
Use this FREE template to draft your next sales page and double check you aren't missing any elements to sell your offer!
Hi, we're Melissa & Paul Pruitt!
Hosts of the Online Marketing Podcast and creators of the Adaptive Marketing Method.
We've helped thousands of entrepreneurs just like you create sustainable, fulfilling businesses that let them serve their customers deeply while having a lifestyle they love.
Having built and launched multiple six-figure courses, memberships, and coaching programs ourselves, we've learned how to grow our online business in a way that serves us. Without the stress!
We believe in the power of online entrepreneurship to change lives and we're passionate about sharing our knowledge because we know it also can change your life too!