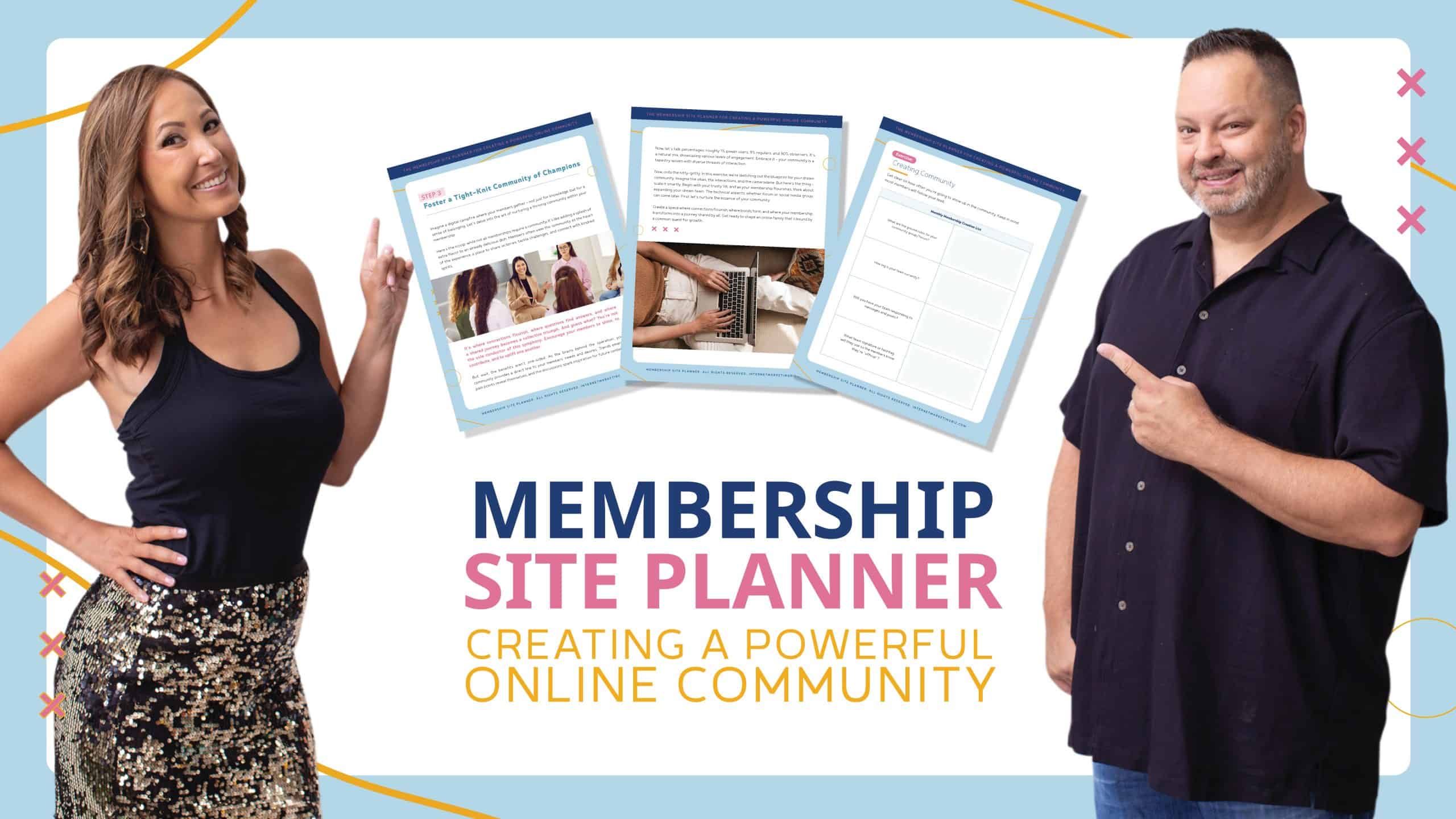 Are you ready to dive into the exciting world of membership site planning? Membership sites are like hidden gems - they can be a primary income source or the perfect sidekick to your main business gig.
In this planner, we're about to unravel the roadmap to your membership site. We'll walk through every step you need to take before unveiling your masterpiece!
Use this Membership Site Planner to create a consistent recurring revenue stream in your business!
Hi, we're Melissa & Paul Pruitt!
Hosts of the Online Marketing Podcast and creators of the Adaptive Marketing Method.
We've helped thousands of entrepreneurs just like you create sustainable, fulfilling businesses that let them serve their customers deeply while having a lifestyle they love.
Having built and launched multiple six-figure courses, memberships, and coaching programs ourselves, we've learned how to grow our online business in a way that serves us. Without the stress!
We believe in the power of online entrepreneurship to change lives and we're passionate about sharing our knowledge because we know it also can change your life too!