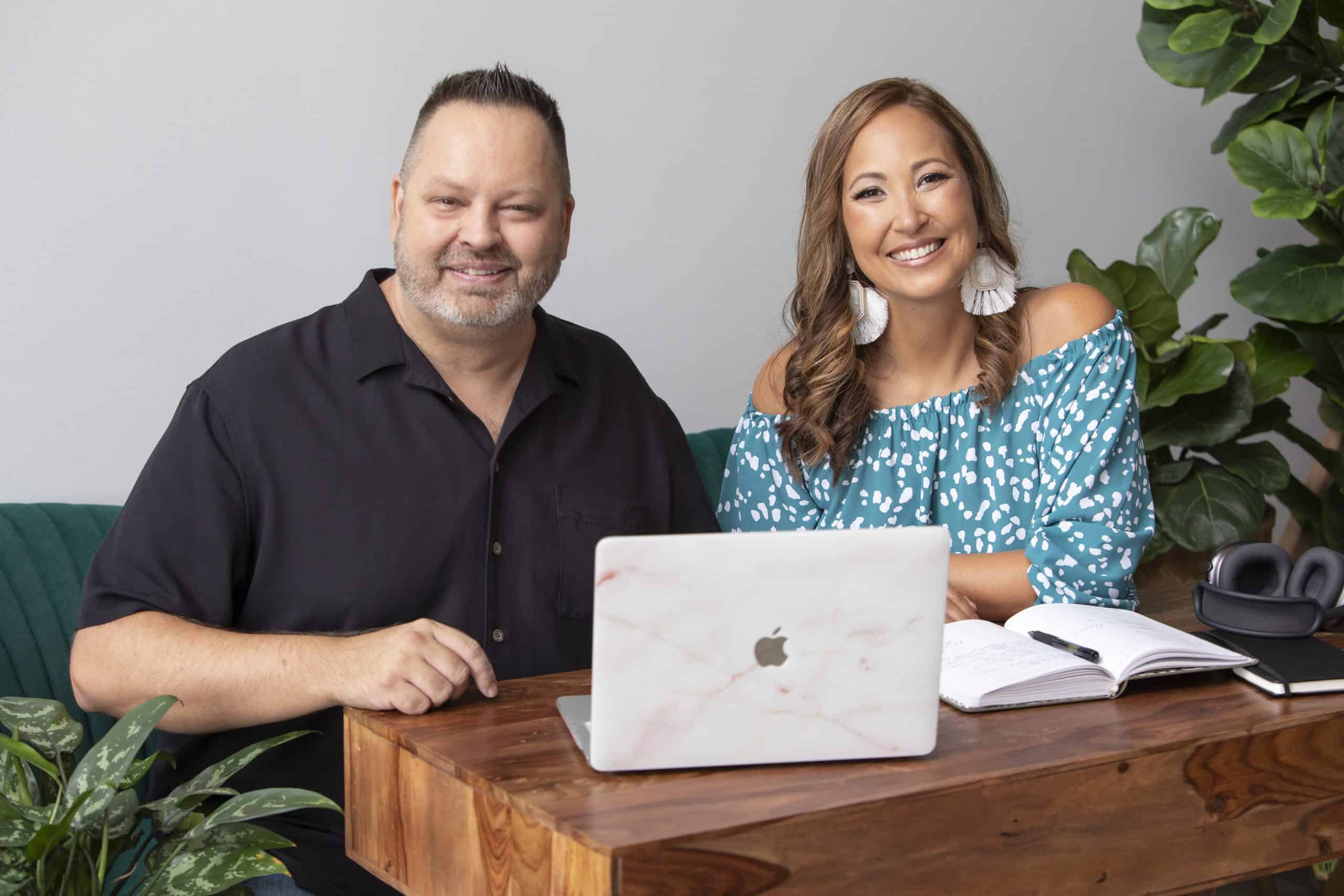 We want to thank you for being a guest on our Online Marketing Show! We're so excited to share your story and expertise with our audience.
Could you please fill out this form so we have additional information about you and your business? It also includes a place to upload your headshot/photo.
Thanks again and we look forward to talking soon!
Melissa & Paul
Please read the following release, which will allow us to share your interview on our website, podcast, social media and YouTube channel. Thanks for being a guest on the show!!
Online Marketing Podcast/Show Release
I hereby grant to The Online Marketing Podcast/Show, their employees, subsidiaries, affiliates, agents, successors, and assigns the right and permission to record, use, publish, stream live, offer for sale, or otherwise distribute any audio or video interview with me. Such right and permission includes, but is not limited to, my name, recorded voice or video, photograph or likeness, biographical information, handouts or any material based upon or derived therefrom. I understand that The Online Marketing Podcast/Show may, at its sole discretion, produce presentations or publications based in whole or in part upon audio interview (or any portions thereof) and/or a video or audio recordings or photographs of said interview, and that such media or transcripts may appear in print, online, or in any manner of/or media, including but not limited to promoting the streaming show, podcast, or streaming audio program. I have no right of approval, no claim for compensation, and no claim (including, without limitation, claims based upon invasion of privacy, defamation, or right of publicity) arising out of or in connection with, any use, alteration, or use in any composite form hereunder. I hereby warrant and represent that I have the right to enter into this agreement and to grant the rights granted to The Online Marketing Podcast/Show herein. I agree that during the course of the interview I have not violated the rights of any third parties, including but not limited to copyrights, rights of privacy, trade secrets, and non-disclosure agreements, and that in the event of any breach of any of these warranties, that I will defend and hold The Online Marketing Podcast/Show harmless and without indemnity against any such claims. This release shall be binding upon me and my heirs, legal representatives, and assigns.
Tech Tips & How to Prepare
We've been podcasting over 6 years now and wanted to give you a few tips to maximize the experience for the audience.
Decrease distractions: We recommend silencing all notifications on the computer and mobile devices during the interview. If there are other family members in the household make them aware of the interview (We've had some embarrassing video bombs, ringtones, and moments happen in the past, lol!)

Sound quality is most important. We recommend a professional level microphone that will help eliminate background sound. If you would like any recommendations just let us know. If you're using a wired headset like the iPhone earbuds, make sure you're not wearing a zipped jacked as it's common for the microphone to run across the zipper teeth during head movements. Lastly we recommend testing all audio gear prior to getting on the call so you know you're sounding your best.

Video/lighting check- While audio is most important we will be using the video on YouTube as well as our social channels. We recommend doing a test Zoom call in advance and looking at the frame you're in, removing any distracting background elements and testing different lighting options in advance. We recommend a quality webcam or DSLR vs internal camera system on a computer. We just want to show your best self because you're worth it! 🙂

Bring the smile! Positive energy and a great attitude can make up for everything that could be potentially lacking above! 🙂
Thank you again for this opportunity to participate in the show! Once it's recorded we will send a follow up email on when it will be released so you can share with your audience if you would like to.
If you have any questions, please email us at team@internetmarketingbiz.com