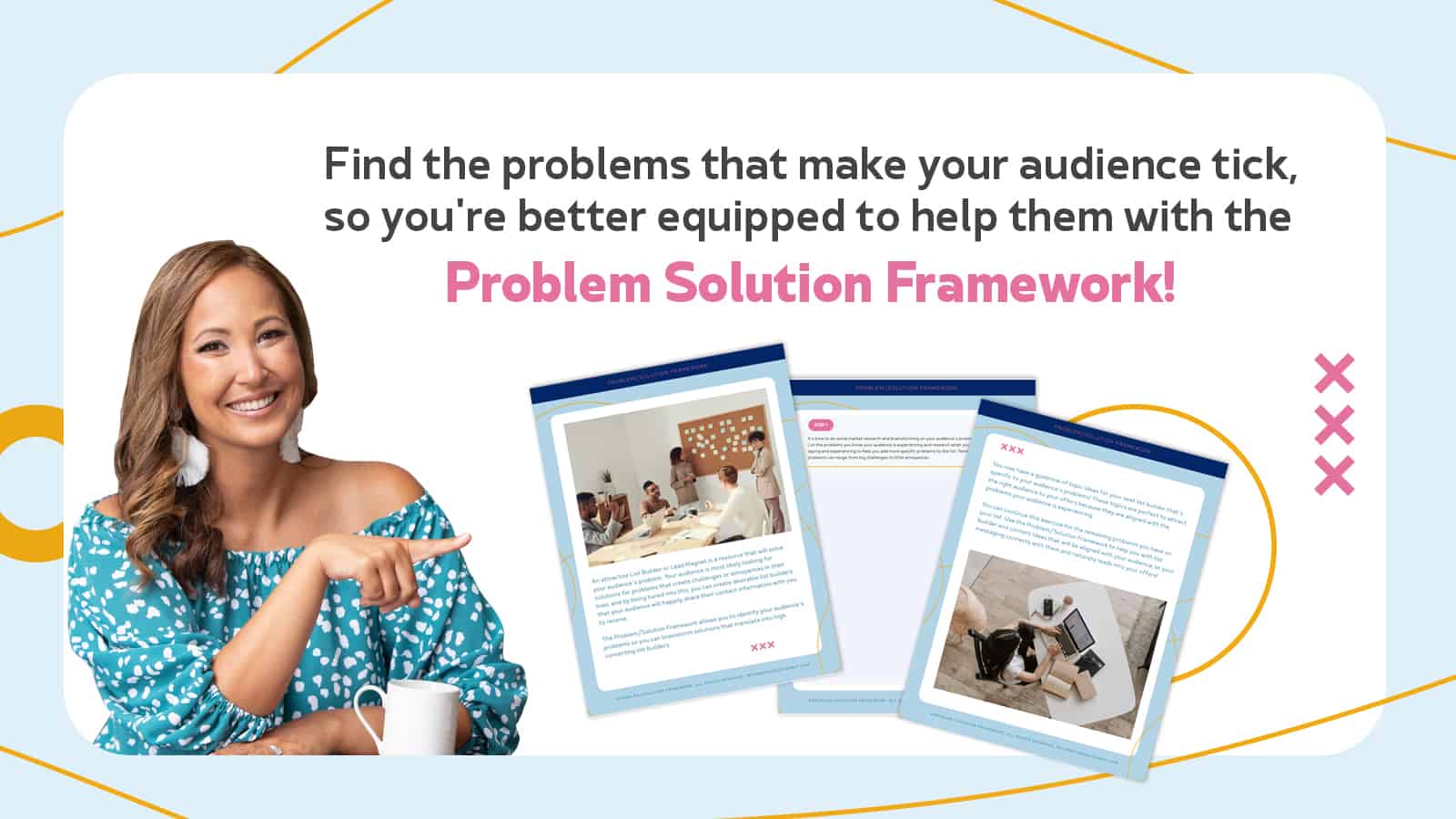 Problem Solution Framework
Create list builders your audience love and offers they buy by knowing exactly what resonates with them. Use the FREE Problem Solution Framework to get crystal clear about what your audience wants, so you can deliver!
By identifying your audience's problems clearly, you can create list builders and paid offers that are the perfect solution for them.
Find the problems that make your audience tick, so you're better equipped to help them with the Problem Solution Framework!
Hi, we're Melissa & Paul Pruitt!
Hosts of the Online Marketing Podcast and creators of the Adaptive Marketing Method.
We've helped thousands of entrepreneurs just like you create sustainable, fulfilling businesses that let them serve their customers deeply while having a lifestyle they love.
Having built and launched multiple six-figure courses, memberships, and coaching programs ourselves, we've learned how to grow our online business in a way that serves us. Without the stress!
We believe in the power of online entrepreneurship to change lives and we're passionate about sharing our knowledge because we know it also can change your life too!