The Ultimate Guide to The Membership Experience™ 2023: An In-Depth Review
If you're looking for the most current, ultimate, comprehensive review you can find about The Membership Experience™ 2023 (formerly known as TRIBE), written by those who have been participating in this course from the first time it was offered (and every iteration since), then you are in the right place. 
In this epic review of The Membership Experience™, we'll share the ins and outs, including the good and the bad of TME (formerly TRIBE). The goal of this very distinct and detailed review is to answer any questions you may have before you invest in this one-of-a-kind course experience. There is much to know, and we're sharing everything we've seen and experienced firsthand. 

Membership Business Model - The Basics
A membership is a business model where a paid subscription is offered for a product or service. Most people are familiar with product memberships, where a box of goods is shipped to the subscriber every month, or a service-like a car wash where someone can pay a monthly fee to get a certain number of car washes per month, or even paid entertainment subscriptions like Netflix.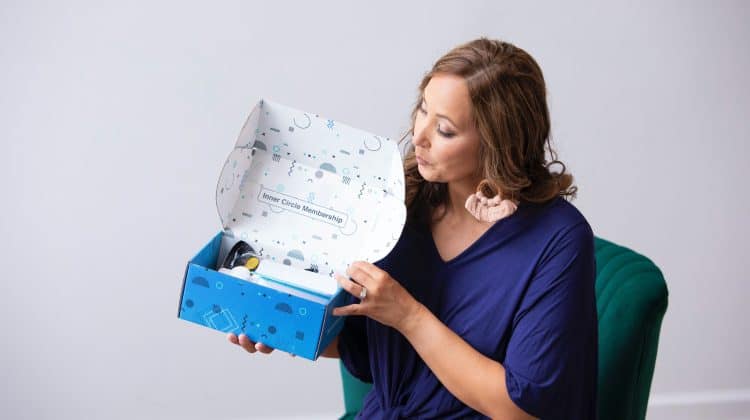 But there are tons of digital memberships out there as well. I've seen everything from interior
designing, 
food truck
marketing, 
dog training, 
accounting
, and Spanish lessons to meal plans, business coaching, and so much more.
Why You Should Want a Membership
A membership is considered to be a low-stress business whose main benefit is recurring monthly revenue. Businesses that have dependable income coming in month after month are far more stable and predictable than those that don't. In addition, a lot of membership site owners have opted for this model as it creates a steady stream of income that affords them a lot of freedom in other areas of their lives. That is certainly a plus for us!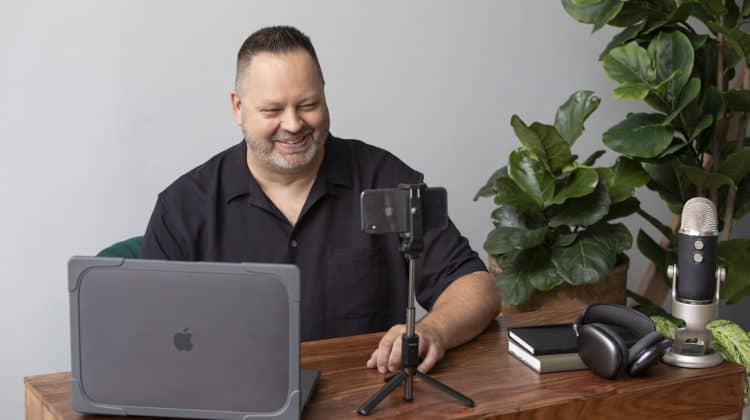 Background: Stu McLaren and The Membership Experience™
What is The Membership Experience™ (formerly TRIBE)?
The Membership Experience™ is a premium signature course created by Stu McLaren. Its goal is to teach experts, influencers, and business owners (and those who want to be) how to launch, scale, and grow a membership-based business. During this six-module course, Stu and his team teach the exact strategies that they use and have helped others also implement, to build thriving online memberships (and subscription boxes, too) around the things that these experts and influencers "already know, love, and do (even in times of uncertainty)."

Originally launched in August of 2016 as TRIBE, it later evolved into the TRIBE Experience in 2018. Then, in 2022, TRIBE became The Membership Experience™.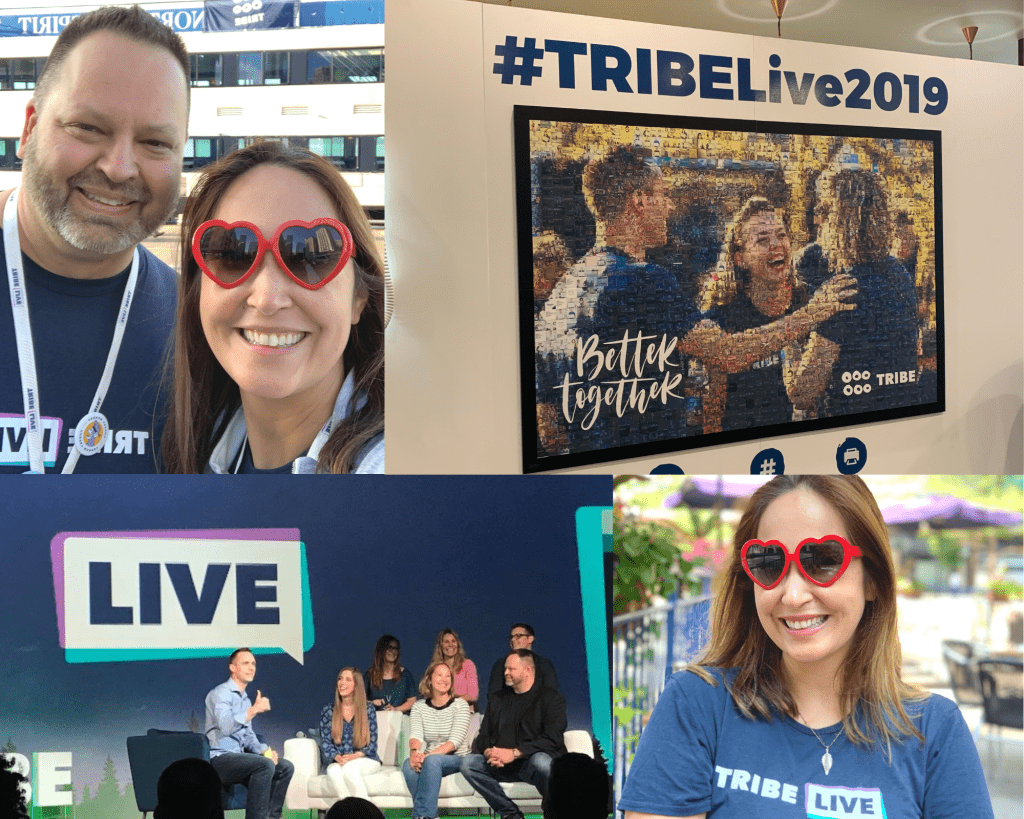 Who is Stu McLaren, and Why Should You Care?
Stu McLaren is the world's foremost expert on memberships and the recurring revenue model of business. He was the co-founder of Wishlist Member, which is the world's most popular WordPress membership platform. Eventually, he sold his share of Wishlist Member and went on to partner with New York Times Bestselling Author Michael Hyatt for several years, taking Michael's high 6-figure (high-stress) business to a high 7-figure (low-stress) business where profitability soared.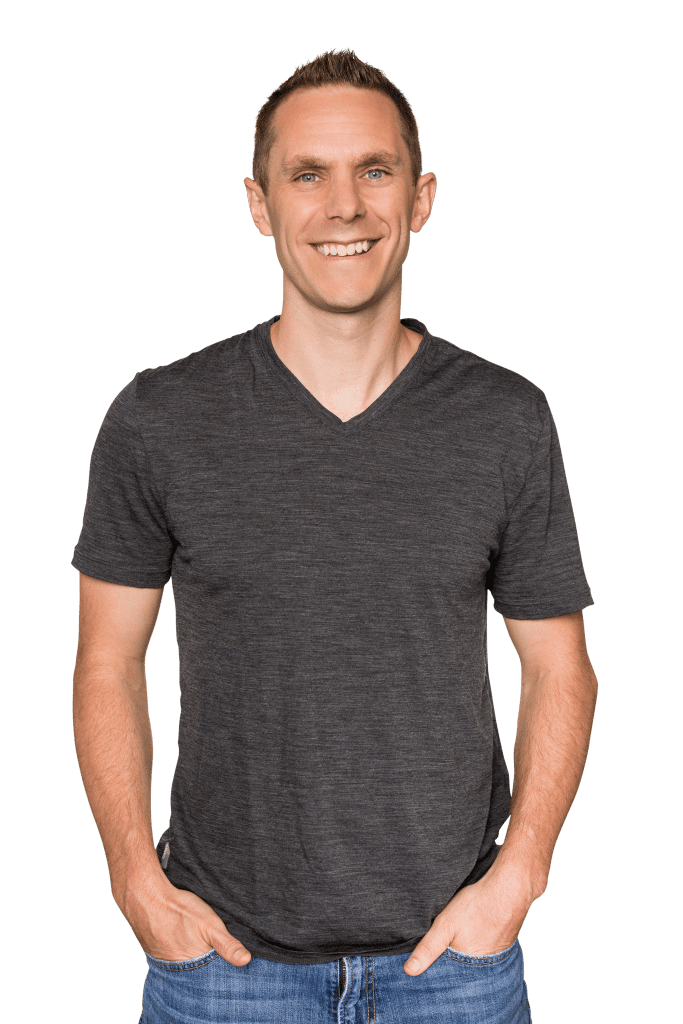 In 2015, Stu launched out on his own once again, moving on to create The Membership Experience™ (formerly known as TRIBE), and now he also offers Searchie, his latest membership site platform solution.
Stu believes we are in the midst of what he calls "The Recurring Revolution." His passion is to help more and more entrepreneurs capitalize on this model because he knows it works! And he knows that the more money we make, the more impact we can have on the people we want to help. 
This leads us to the even bigger reason that Stu McLaren is so passionate about memberships and recurring revenue. Stu once said, "I believe that a recurring membership is THE greatest tool for creating positive change in this world." This belief came from a personal experience he had when traveling with his wife to rural Kenya. And that experience led him and his wife, Amy McClaren, to start their charity Village Impact.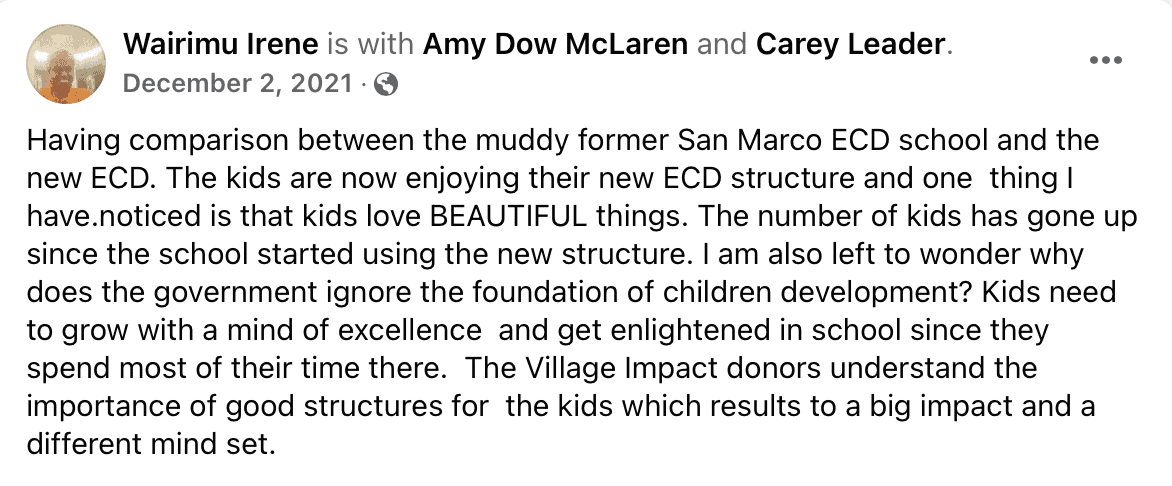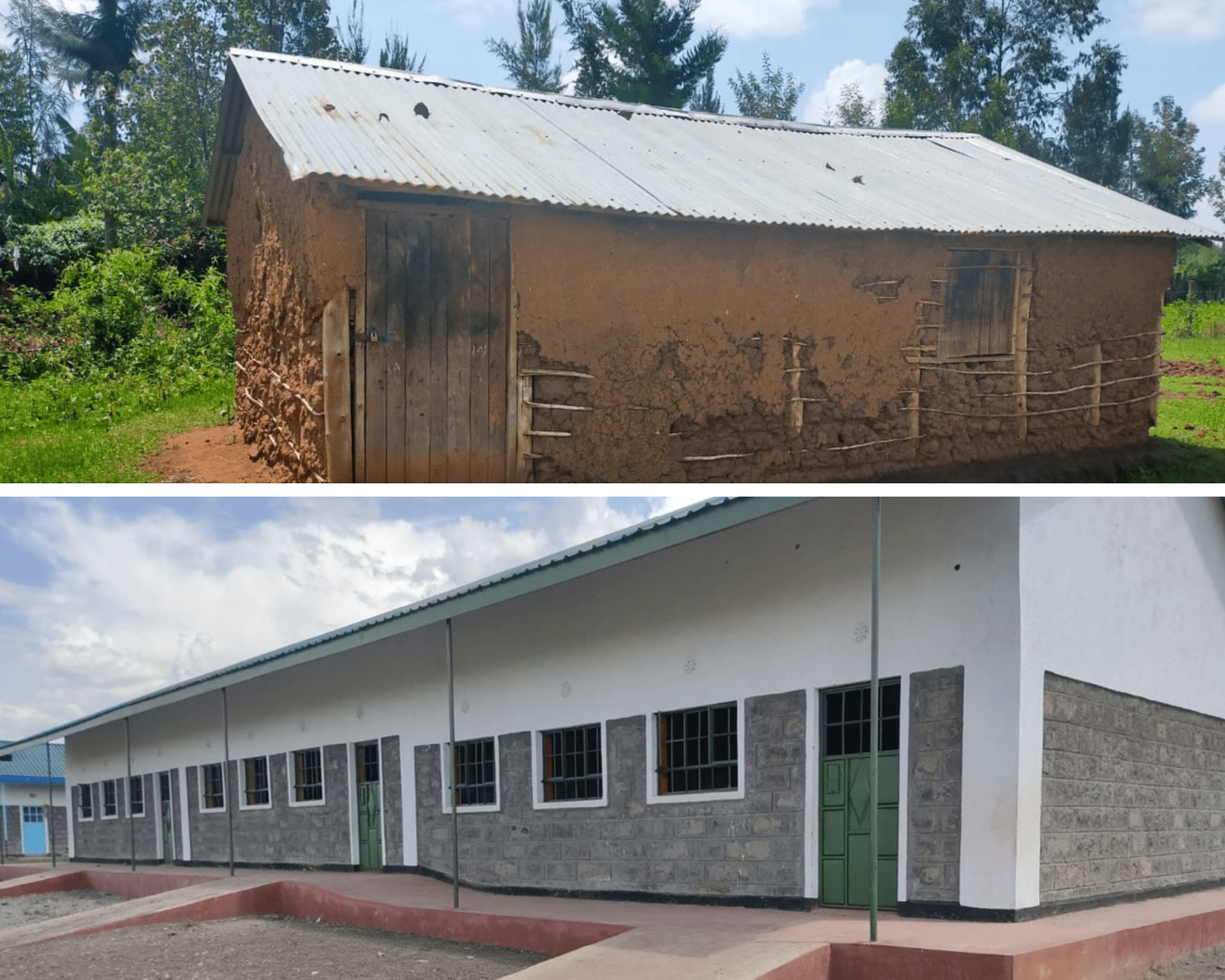 We first heard of Stu McLaren back in 2016 while he was doing one-on-one coaching with our friends, Josh and Jill Stanton.
Then, our friend, Ray Edwards, promoted TRIBE (as The Membership Experience™ was known back in 2016). We invested in the course at that time, becoming OG TRIBErs (the moniker our initial cohort has been known as for some time), and our lives were forever changed!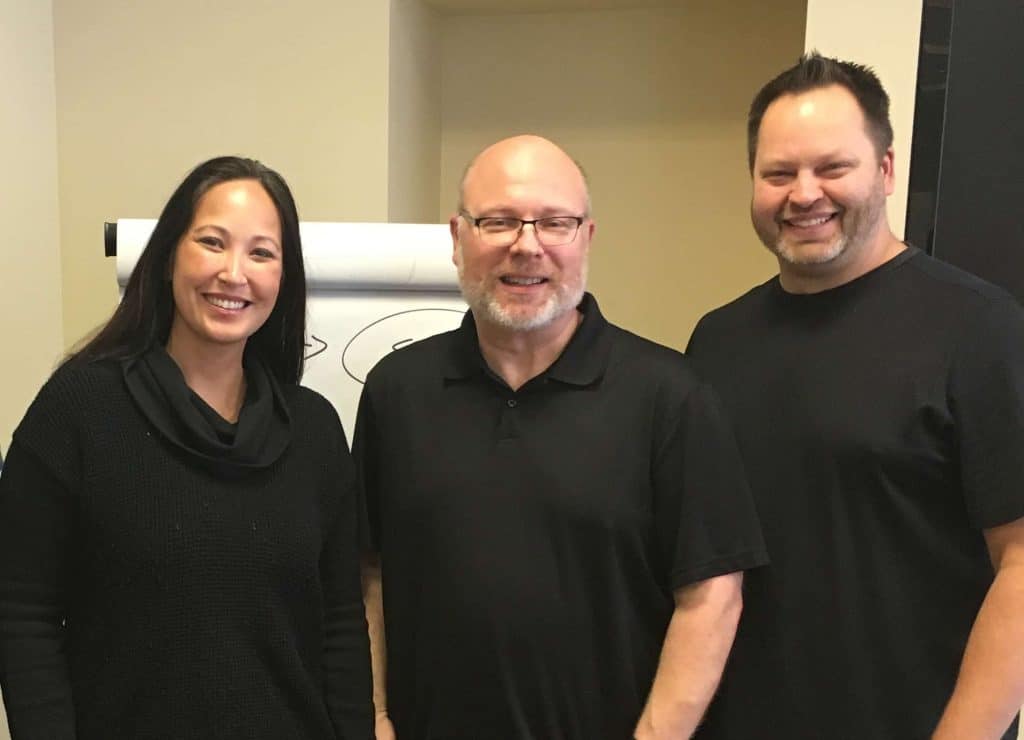 Since then, we have been privileged to speak on stage at Stu McLaren's premier live event, TRIBE Live (now called TME Live), and our training on Facebook groups even became a surprise bonus for those purchasing TRIBE in 2017. We have also become a major donor to Stu and Amy McLaren's charity, VIllage Impact, where we helped in building a school in Kenya. Over time, we have gotten to know Stu more and more. Today, he's not only our mentor, but he has become a true friend.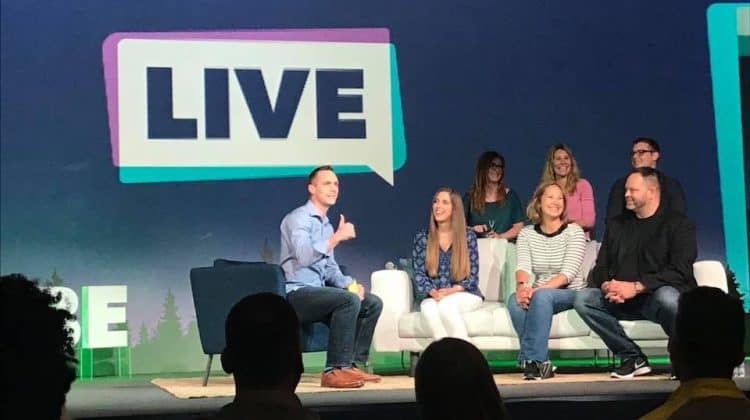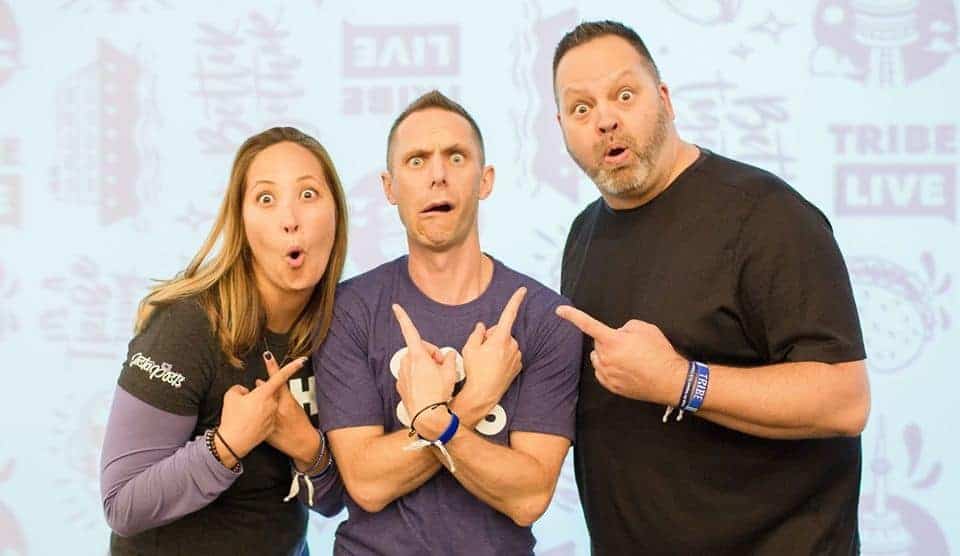 He is also a devoted family man. Family is at the core of who we are and why we do what we do. My guess is, if you're reading this far, that's important to you, too. So, if learning from someone who has the professional and personal values that align with your own, then Stu McLaren is the person for you to learn from when it comes to memberships.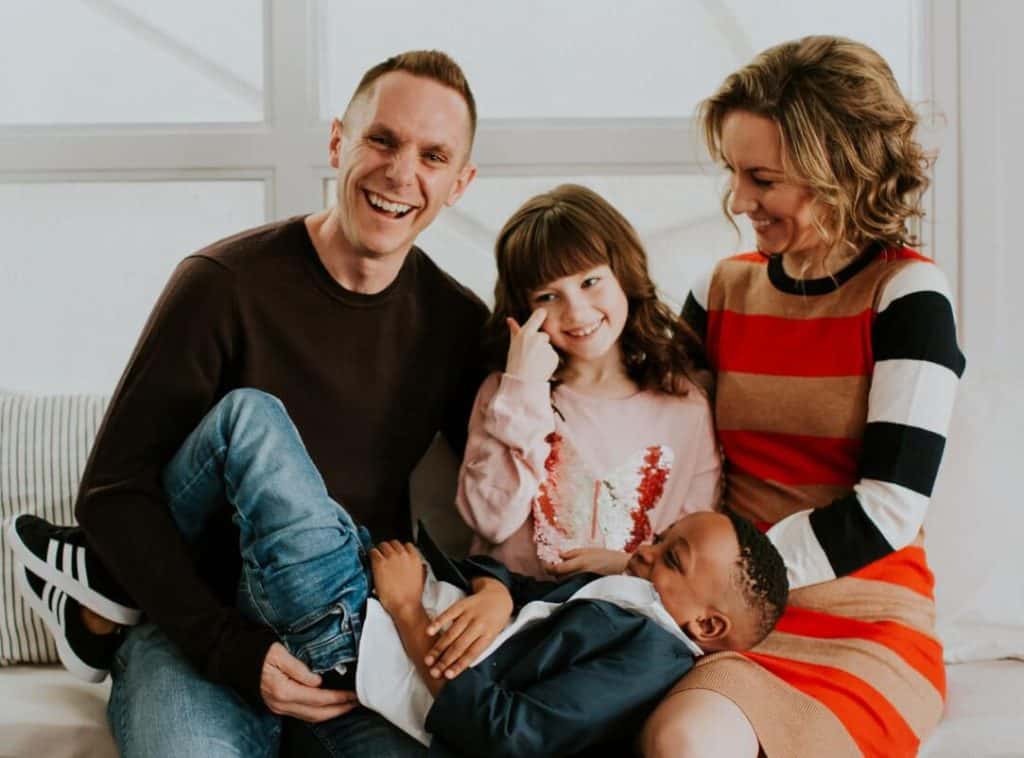 Why is The Membership Experience™ a Course and Not a Membership?
We've seen this question repeatedly asked over the years. With a course, you can go deep and teach a lot of concepts in a short period of time. That is what Stu and his team do in The Membership Experience™. In this course, they go really deep into the fundamentals of building and scaling a profitable membership. It's a ton of information delivered in a relatively short amount of time. In fact, many compare it to a fire hose. The goal is to get you moving forward in your business in a quick fashion. They do offer a membership experience called TME+ for those who desire continued support once the course is finished. They also have a higher-level membership called TME Mastermind which offers an online community and quarterly training workshops for membership owners making at least $50K in annual revenue.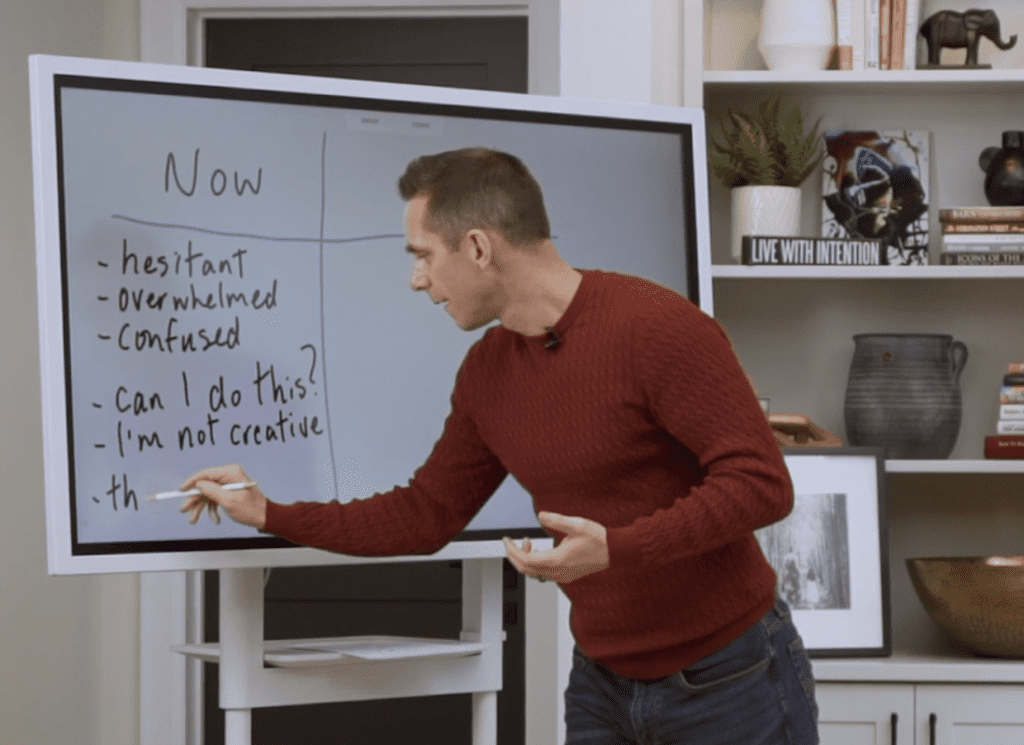 Overview of The Membership Experience™ Course
In 2022, The Membership Experience™ (formerly TRIBE) went through its largest upgrade ever. Stu McLaren and his team went back to the drawing board and made their best upgrade since the course inception. Everything was massively overhauled to create a curriculum focused on what is working right now in the membership world so that you can get the best results.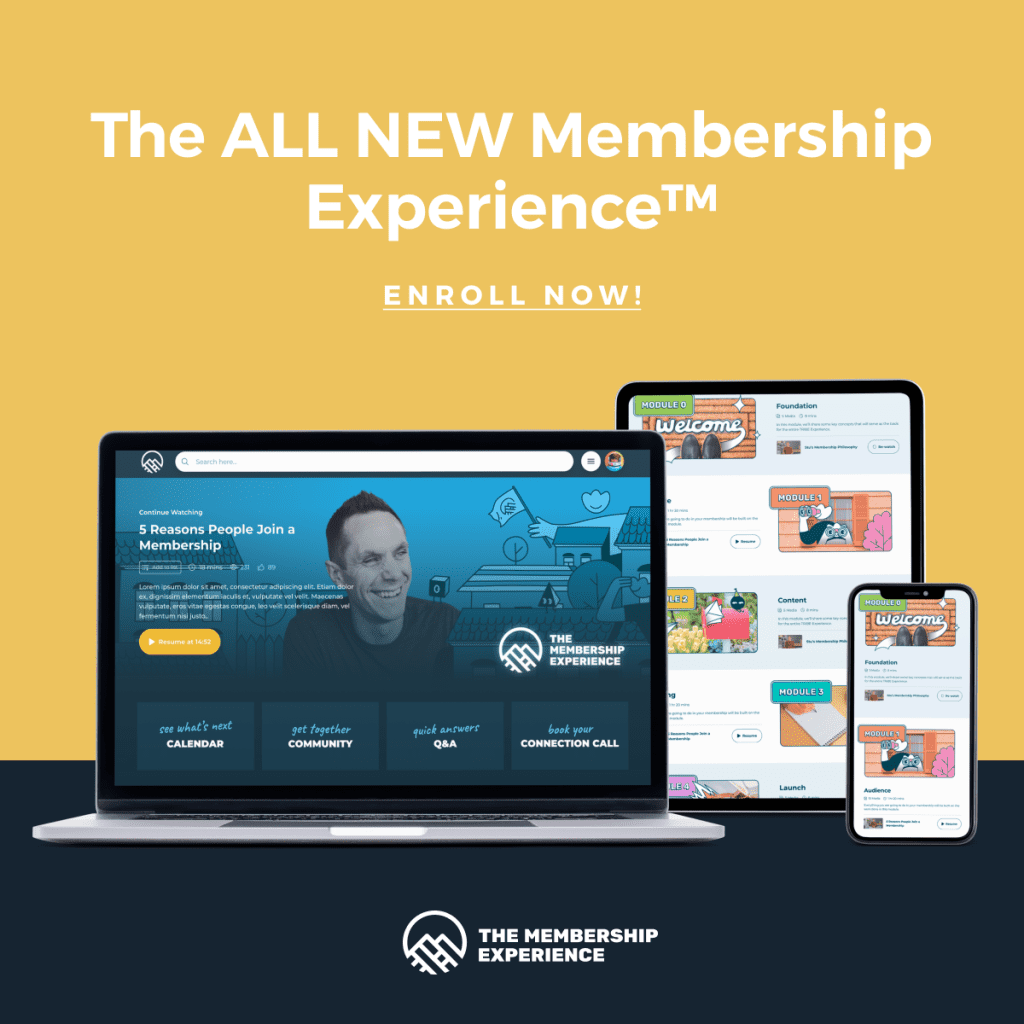 First, the name was changed from TRIBE to The Membership Experience™. This name change was done to provide a more inclusive atmosphere. Then, the entire 6 module course was revamped. A few modules were merged, and new modules were added. In addition, an all-new course feature was created in the form of electives, allowing participants to have a "create your own adventure" experience where they can opt to view only those videos that pertain to their membership type and pass on the rest (though those videos are available if you ever want to go back and consume them).
I've taken a lot of courses over the years. There are few that compare to the Membership Experience™. The professionally filmed videos, the thorough course materials, all the creative touches, abundant bonuses (and surprise bonuses), and the outright enthusiastic delivery, all come together to make The Membership Experience™ iconic. Best of all, it's a proven system that helps business owners launch, grow, and scale a membership.   
What is Included in The Membership Experience™?
6 Core Modules
Module 0 - Foundations
Available the moment you get your login credentials, this module is all about setting the foundation for your membership, starting with Stu's philosophy of how to build a successful membership site. By the end of the module, you'll be shaping the foundations for your own.


Foundations Module Lessons: 
Stu's Membership Philosophy

The 2 Types of Membership Site Owners

The Perfect Membership

The Membership Owner's Journey

6 Reasons People Join a Membership

Discover Your Market's Hot Buttons

What Do You Stand For?

Creating a Deeper Connection With Your Audience

Clearly Communicating Your Ideas
Module 1 - Audience
This module is all about how to build your online audience and then your email list. You'll learn ways to connect with your audience and then create a list builder (aka lead magnet) so that you can start building your email list.

Audience Module Lessons: 
Build & Grow Your Audience & Your List

Pick Your Platform

Mapping Your 12-Month Platform Calendar

The Fast Way to Create a Lot of Content

Creating the Ultimate List Builder

The Curated PDF

The Answer Guide

Winning Landing Page Setup

The Circle of Awesomeness™
Module 2 - Content
This module is all about the content that is offered inside of your membership. From choosing your membership model, to the types of content and how to structure it, everything you need to know about creating and delivering top-quality content is found in this module. This is one of the modules that also features electives.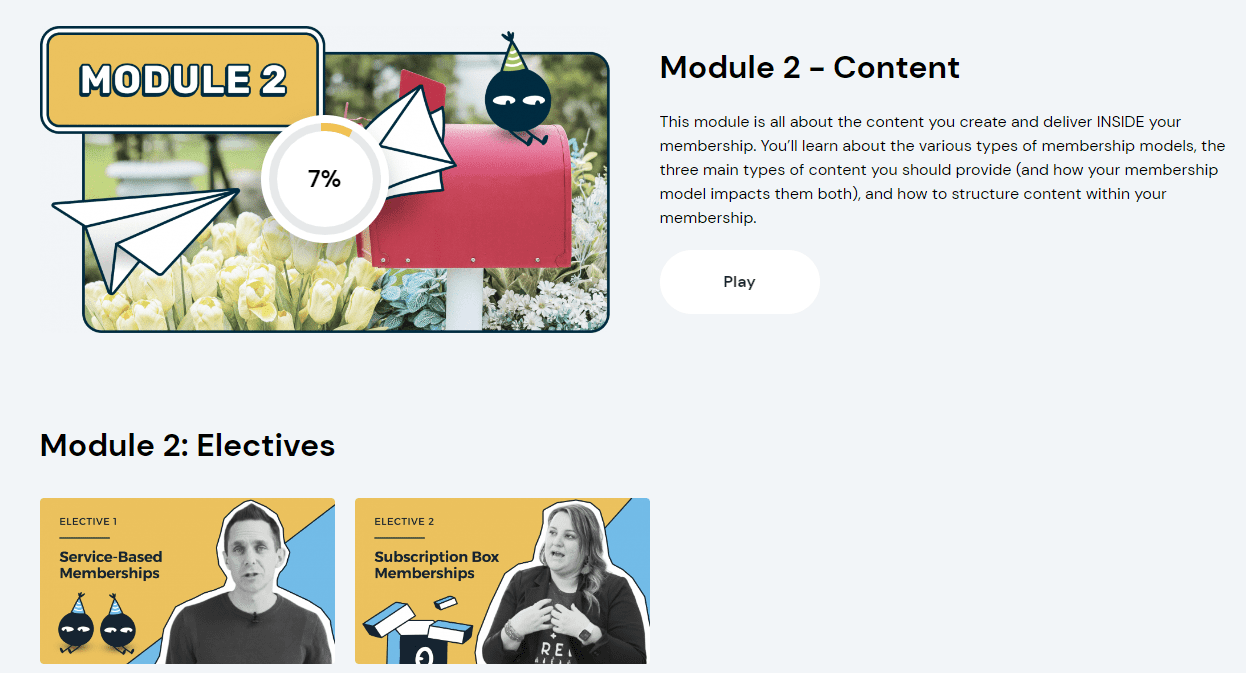 Content Module Lessons:
Crafting Membership Content

4 Membership Types

Info Based Membership Models

#1 Reason Why People Cancel

The Secret to Your Never-Ending Success

Stages & Characteristics: Real People, Real Results

Milestones: Why They Matter

Action Items: Making Progress, Step-by-Step
Content Module Electives
Service-based Memberships

Subscription Box Memberships

Box Concept

What Goes in the Box

Where to Get Items

How to Make Yours Unique

Subscription Box Membership Pricing

Packaging

Shipping and Fulfillment

Box Memberships Summary
Module 3 - Marketing
In the marketing module, Stu walks you through the high-level aspects of all of the specific plans, stages, phases, and strategies behind successfully selling your membership. The things you learn in this module will set you up for success as you prepare for your launch in Module 4. 

Marketing Module Lessons:
Membership Marketing Made Easy

Open Marketing Plan

Closed Marketing Plan

Marketing Promotion Types You Need to Know

Mapping Your Marketing Calendar

Craft a Winning Offer

Common Pricing Models

The Simple Secrets to Effortless Selling

Sales Page Fundamentals
Module 4 - Launch
This module is one of our favorites as it details all the nitty gritty elements of membership launches. The biggest problem with this module is it has so much information. Stu leaves you with a ton of ideas on things you can do when you launch. Know this, you do not have to do all of them. In fact, you will probably never do all of them in a single launch, no matter how experienced you get. Our best tip for this module is don't get overwhelmed. Look at the ideas and choose the one or two that you can put into place so that you can launch quickly and easily. 
This module also offers a number of electives. Launch videos, live launches, and evergreen promotions are considered to be advanced tactics. So, if you are new to memberships, pass on those electives for now. Also, the subscription box marketing elective only applies to those membership owners using the subscription box model.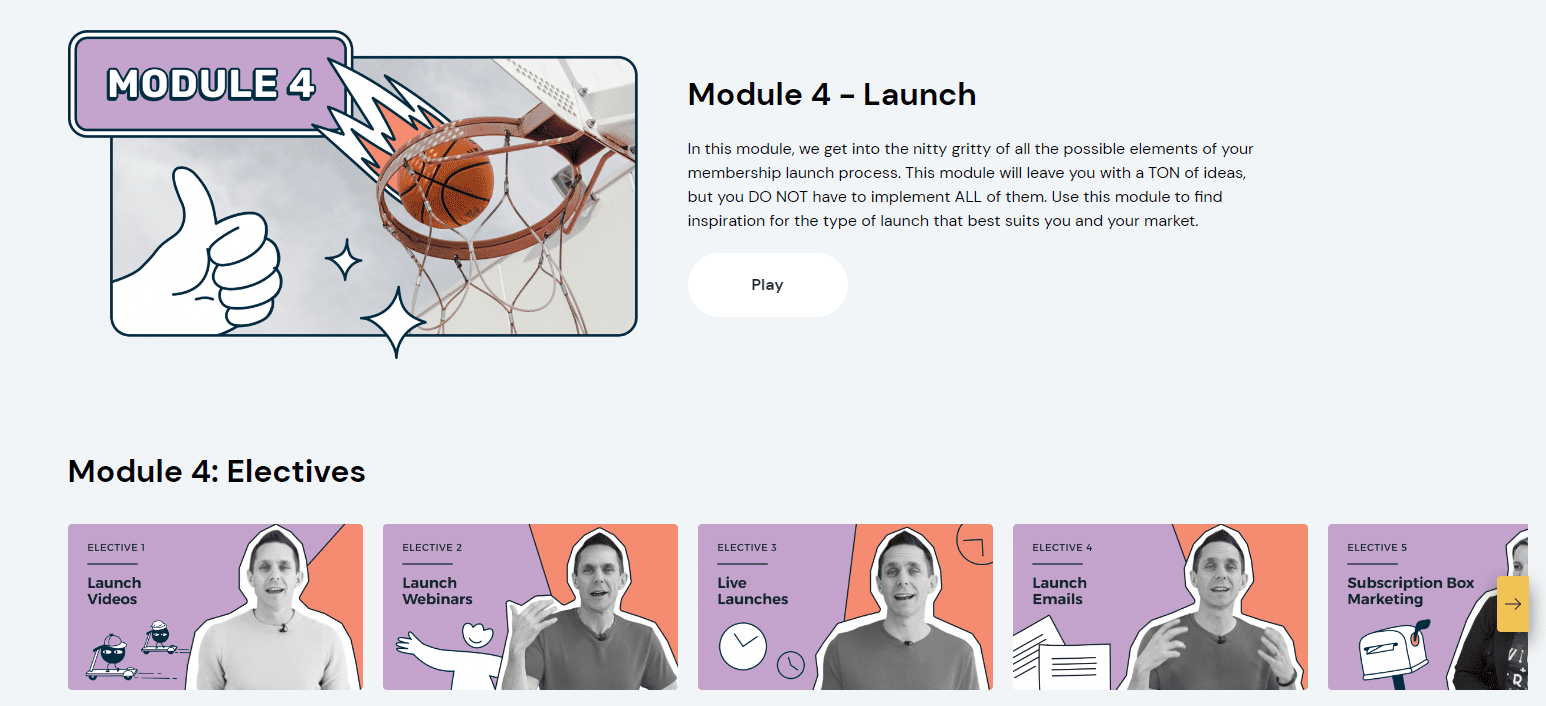 Launch Module Lessons:
Get Ready to Launch

Finding Your Launch Style

Launch Content Fundamentals

5 Phases of a Successful Launch

Launch Components

The Fast Way to Biggie Size Your Promotions

Debriefing Your Launch
Launch Module Electives
Launch Videos

Launch Webinars

Selling Through Webinars

The Perfect Webinar Schedule

Live Launches

Plan Your Prelaunch

Build Anticipation

Going Live

Driving Sales During Open Cart

People Who Aren't on Facebook

Launch Emails

Subscription Box Marketing

Coaching Week

Creating Your Coaching Week Structure

Membership Offer

Show Up!

Evergreen Promotions

Why Go Evergreen

5 Key Elements of Success 

Setting Your Ad Budget

The Funnel CAKE Method

The Art & Science of 50% Show-up Rates

What If They Don't Convert?
Module 5 - Community
In this module, you'll learn about how to create a thriving, engaged community that supports your members and leads them to more progress and results. 
Community Module Lessons:
Creating An Awesome Community

5  Essentials of a Thriving Community

Connection Strategies That Increase Engagement

Selecting Your Community Platform

Ways to Spark Engagement in Your Community

Capturing & Amplifying Stories From Your Community

Managing Community Growth

Module 6 - Retention
Retention is where the real money is made in memberships. In this module, you'll learn a ton of strategies to keep your members happy, staying, and paying month after month. 

Retention Module Lessons:
Keep People Happy and Paying Month After Month

The 1% Difference

4 Reasons People Stay

Community Retention Strategies

Content Retention Strategies to Keep Your Members Coming Back

Communication Retention Strategies

Recognition Retention Strategies

Pricing Retention Strategies
The Membership Experience™ 2023 Bonuses and Extras
***NEW***
Fast Action Bonus - List Building Lab: From Zero to Launch Ready ($497)
Expires May 1, 2023, at 11:59 p.m. Pacific Time
If you're just starting out with your business, you might be wondering, "Who am I going to sell to?" But imagine having all the tools and assets you need to not only start growing your audience and building your email list but also welcoming them into your membership. That's exactly what you'll gain from this exclusive, limited-time live implementation workshop featuring the use of AI to help you get things done even faster. 
Here's what you'll complete:
Create your list builder

Map out your landing page so that it's ready to go

Plus, you'll get:

Zero To Launch Ready checklist

Landing page outline

Canva templates and more!
Founding Member Launch Bonus ($497)
This bonus has been a favorite for a few years now. In this bonus, Stu will walk you through his proven strategy to help you launch the fastest, easiest way possible. This bonus also includes the word-for-word script for email and social media to help you get your membership filled with excited members.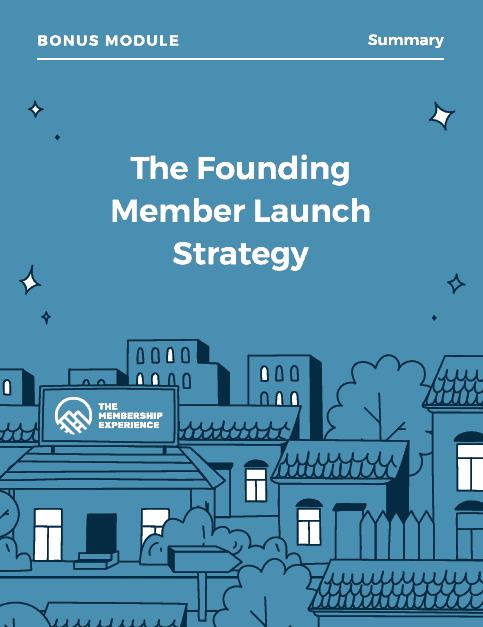 Borrowed Influence ($497)
Leveraging other people's audiences is one of the fastest ways to grow your own. In this bonus, you'll learn exactly how to build massive momentum and "biggie size" your audience in record time. 

7-Figure Fill-in-the-blank Launch Script Template ($997)
These are the exact templates Stu McClaren used to launch TRIBE (now known as The Membership Experience™). These templates will make it very easy for you to create your own launch videos, improve on things you may say during live launch videos, or simply give you a ton of clarity around your marketing message.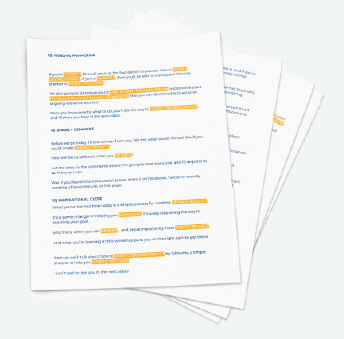 Grab & Go Email Template Super Pack ($497)
Not sure what to say in your launch emails? This pack of templates will solve that issue for you so that you can swiftly put them to work. It includes everything you need to nurture people who are new to your launch email list, sell your membership, onboarding, flash sales, and more. 

Membership Sales Page Toolkit ($497)
This bonus is a favorite. It includes all the tools and resources you need to create a gorgeous, high-converting sales page. It comes complete with swipe copy and Canva templates.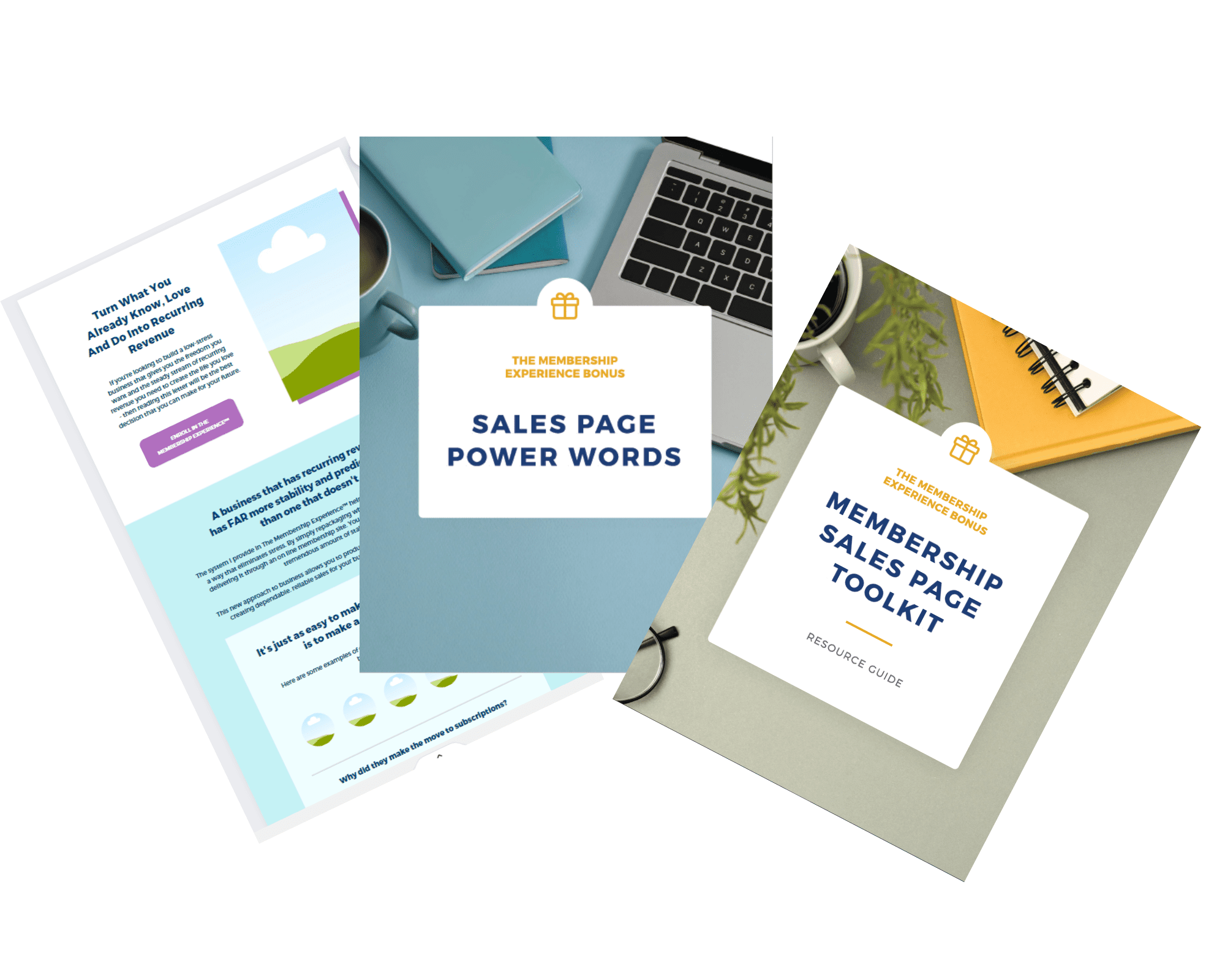 Membership Launch Blueprints ($497)
If you love working from a checklist, then this is the bonus for you. These launch blueprints provide you with a step-by-step plan for launching your membership with either a Founders Launch or a 4-Day Open Cart Launch.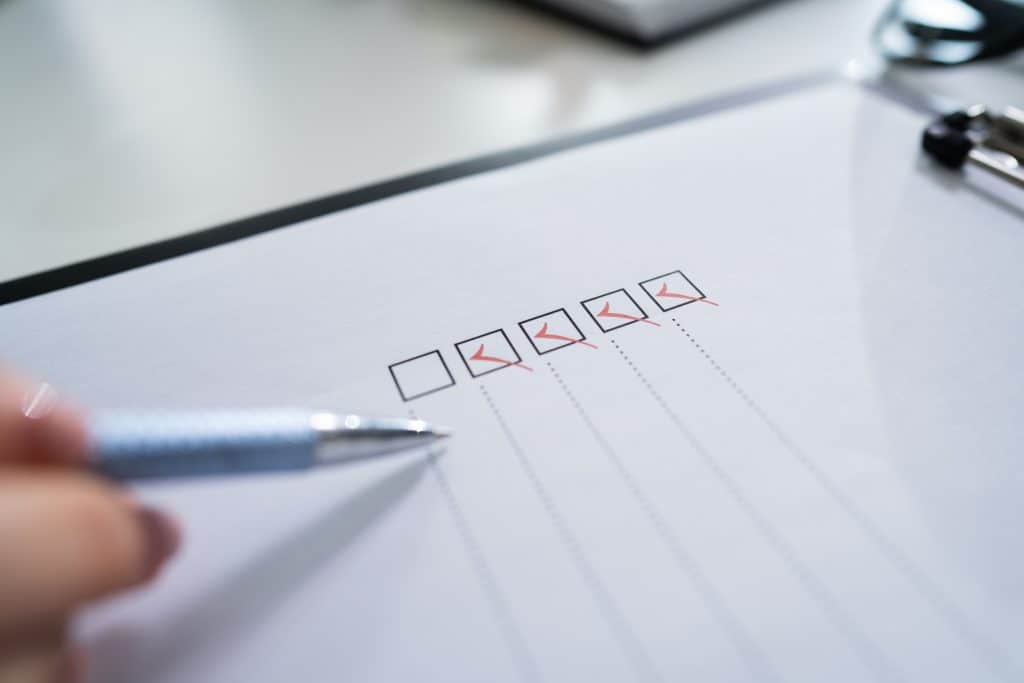 Keyword Bonuses
These were surprise bonuses in 2022, and we believe they'll be back again this year. Be sure to stay tuned as these keywords are released inside the lesson videos. There is one for each module (none in the elective lessons), and you do not want to miss the exclusive templates and tools you'll get—all designed to help you implement even faster. 
The Membership Experience™ Pricing
The price for The Membership Experience™ (aka TME, formerly TRIBE) in 2023 is still coming in at $1,997 or 6 payments of $397. This course has been at the same $1,997 price point since 2016, when this course first launched! In the past, Stu indicated that the price would be going up, but with all the uncertainty in the world, it appears he's decided to keep the price the same for one more year. In addition, you can save money by opting for the paid-in-full price, as it is $385 dollars
less
than the payment plan. So, if you are thinking about joining and you want to avoid future price increases, this is your year to join in on the fun! 
The Membership Experience™ Guarantee and Refund Policy
Once you get access to the course materials, watch the videos and implement everything you can so that you can experience the benefits right out of the gate. If you are unhappy with The Membership Experience™ course at any time during the first fourteen days, simply show Stu or his team that you have been doing the exercises, and they will promptly refund your money to you.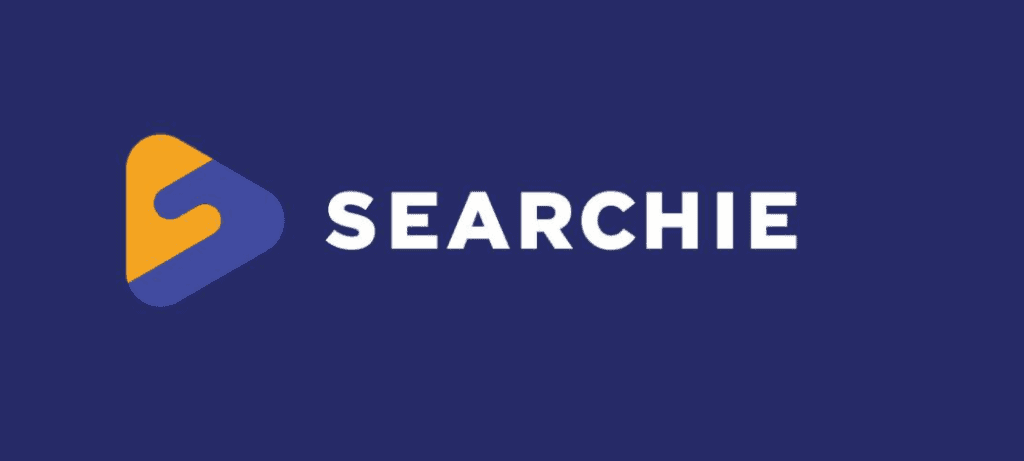 ***New This Year***
Membership Super Starter Pack™ (Powered by Searchie)

Live Membership Building Workshop

Get-it-done Live Membership Template

Graphic Assets Collection (via Canva)

Simple Onboarding Toolkit

3 Months of Searchie
Price: $297 (*In addition to course fee - no payment plans available for this offer)
Reviews and Testimonials of The Membership Experience™
What People Are Saying About The Membership Experience (formerly TRIBE)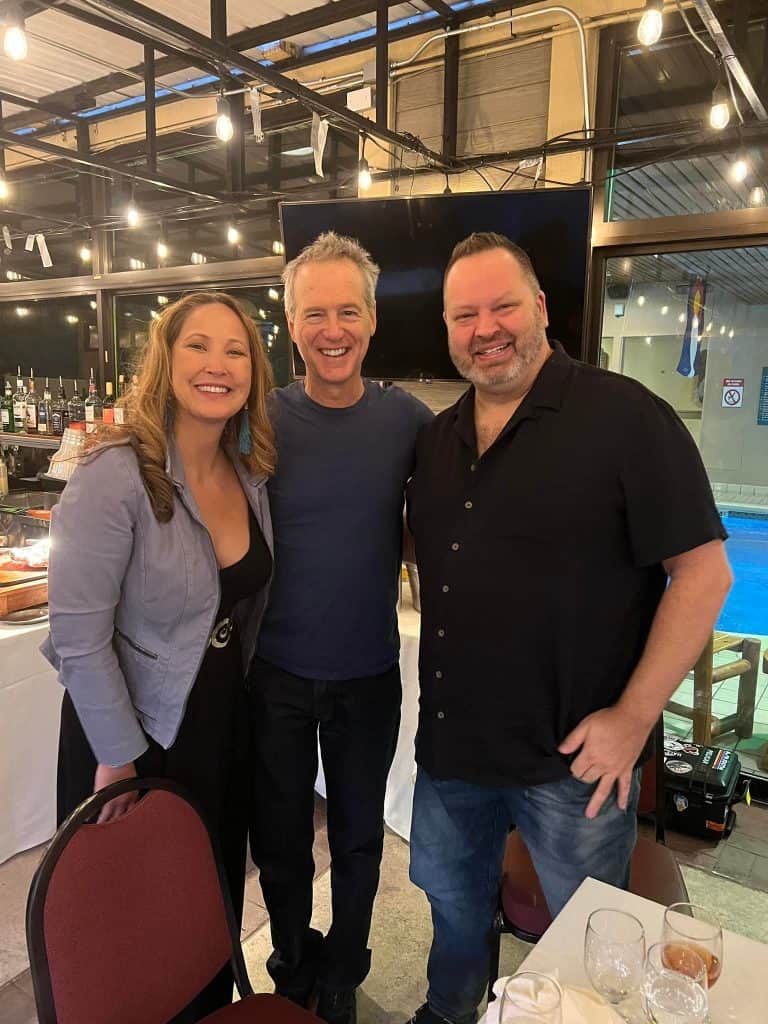 "Stu is an absolute genius at taking material and breaking it down into frameworks then making it super actionable." ~Jeff Walker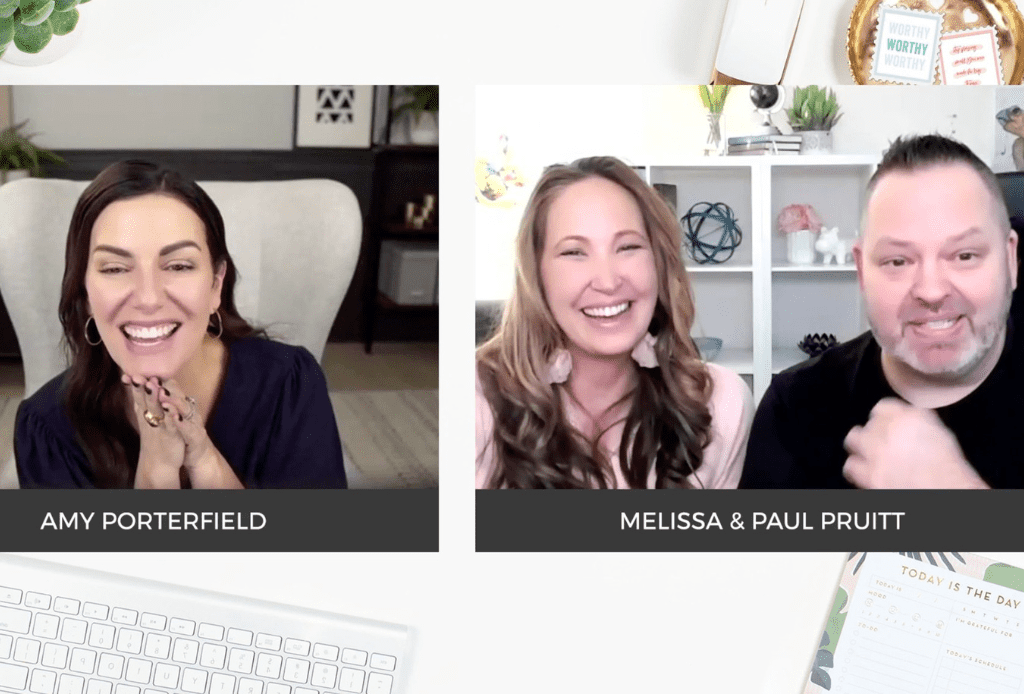 "Stu McLaren is the genius who helped me create my own membership site." ~ Amy Porterfield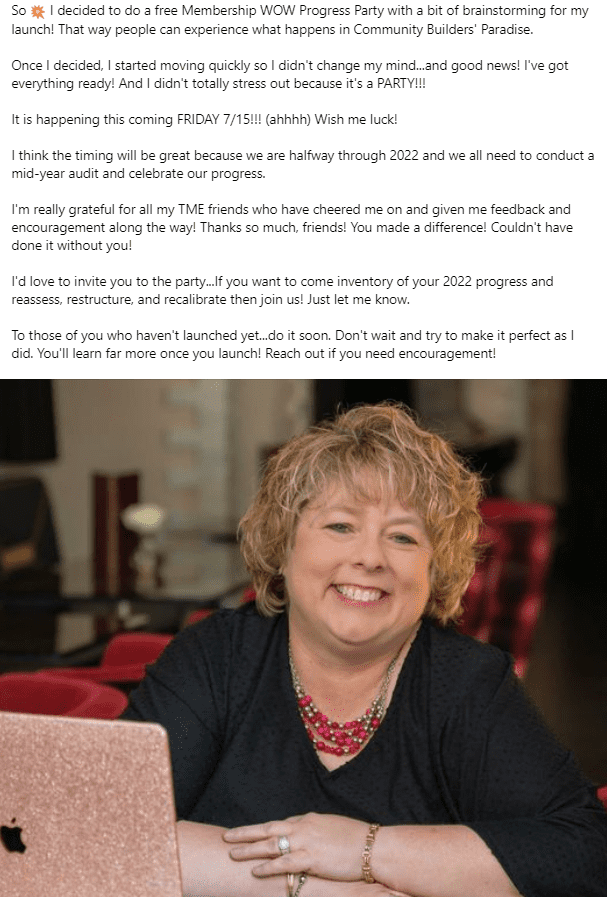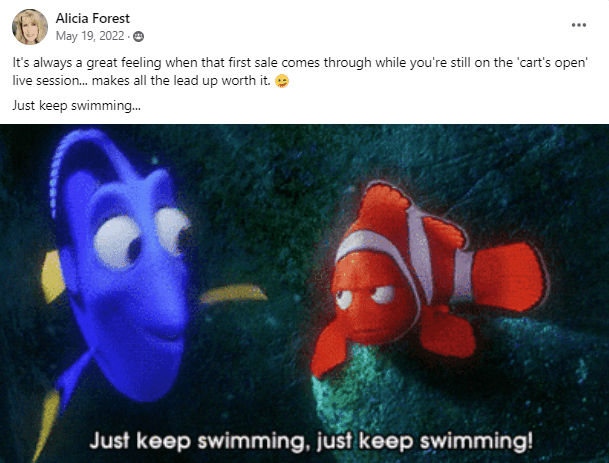 Results People are Getting in The Membership Experience™
Businesses of all sizes are winning with memberships, from just starting out, to those who have been growing their memberships for years—just look at some of the results!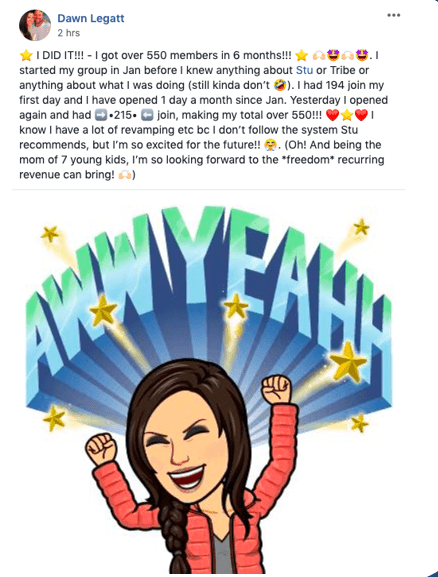 Things We Like About The Membership Experience™
(aka TME, formerly TRIBE)
In our opinion, there is a lot to gain by participating in The Membership Experience™. 
First, we admire Stu's wealth of knowledge and experience.
You see, Stu McLaren has been working with thousands and thousands of membership site owners, helping them launch, grow, and scale their memberships ever since 2008. Not only has he taught others how to leverage the recurring revenue from their memberships, but he also has launched and grown his own six and seven-figure membership sites, as well.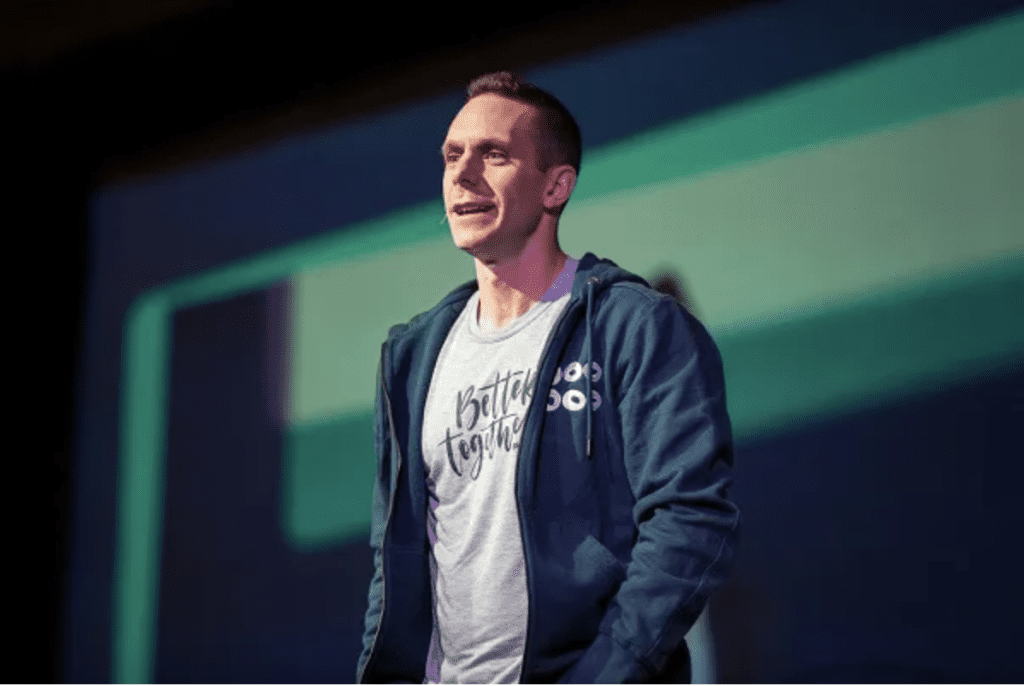 Because of this, he has a deep understanding of the nuances that guide people into joining memberships and staying in them. And it's this understanding that has some of the world's top thought leaders coming to Stu for help with their membership businesses. People like Amy Porterfield, Michael Hyatt, Ray Edwards, Jeff Walker, Dean Graziosi, James Wedmore, and more have all promoted Stu over the years and speak very highly of him. 
There is a high level of support included in The Membership Experience™.
The level of  support you will receive inside The Membership Experience™ is unmatched by most course creators out there. Not only is there a highly active Facebook community that is there to rally around you and support you every step of the way, but the team also offers TME Mentor Power Hours, Breakout Brainstorm sessions via Zoom, weekly Q&A sessions with Stu McLaren, and more. You will be supported the entire time because the goal of Stu and the TME team is for you to build massive momentum and get results.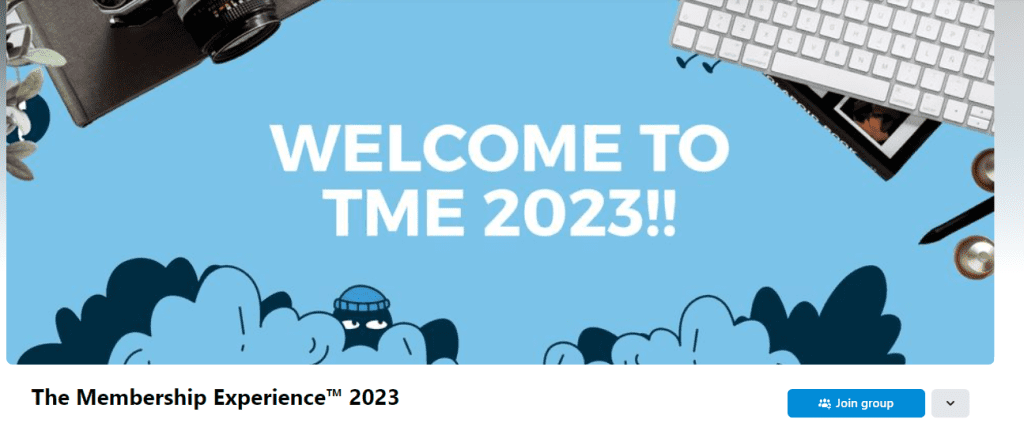 You're surrounded by a community of peers.
During the Membership Experience™, you don't have to make this journey alone, as you will be surrounded by a community of peers who are all on the journey with you. Some will be more advanced and further along in their journey than you, and some may be even less experienced than you. One thing we love about this community is being around others that are at different levels of their own membership journey. This way, you get real live advice from people who are in the trenches along with you. 
You don't have to "reinvent the wheel
". Stu McLaren and team make sure that you have tons of tools and resources to help you implement all the things you are learning faster and easier.
This course wouldn't be the same without Stu's quirky personality.
For us, this is one of the highlights of The Membership Experience™. Stu makes getting results seem easy by keeping things light and fun throughout the course.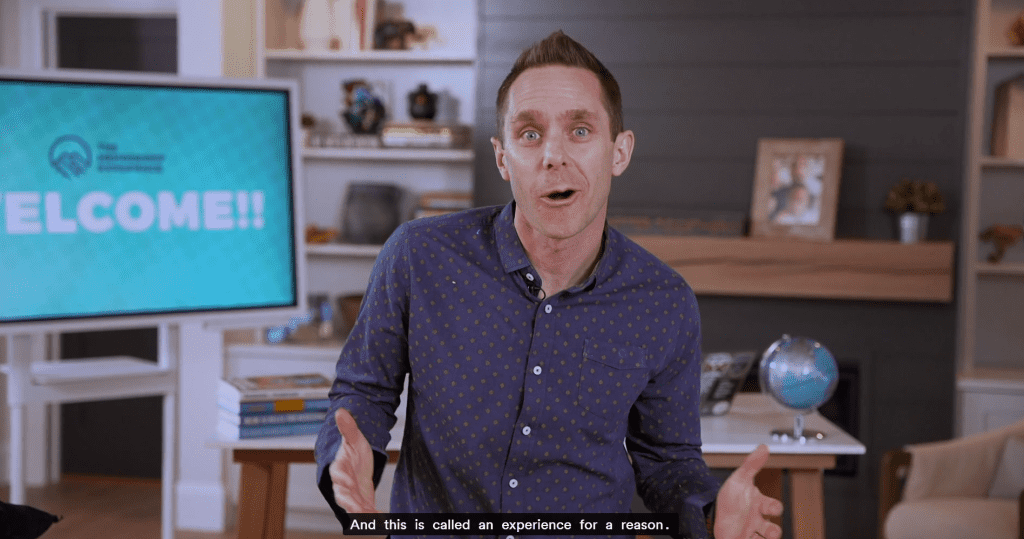 Things We Don't Love About The Membership Experience™
There are a lot of people in every cohort of The Membership Experience™— we're talking thousands.
When there are that many people in a Facebook group, trying to follow everything going on in the community can be daunting. It may be especially hard for an introvert to get their question answered. Not to mention, it is really easy to feel lost in the crowd.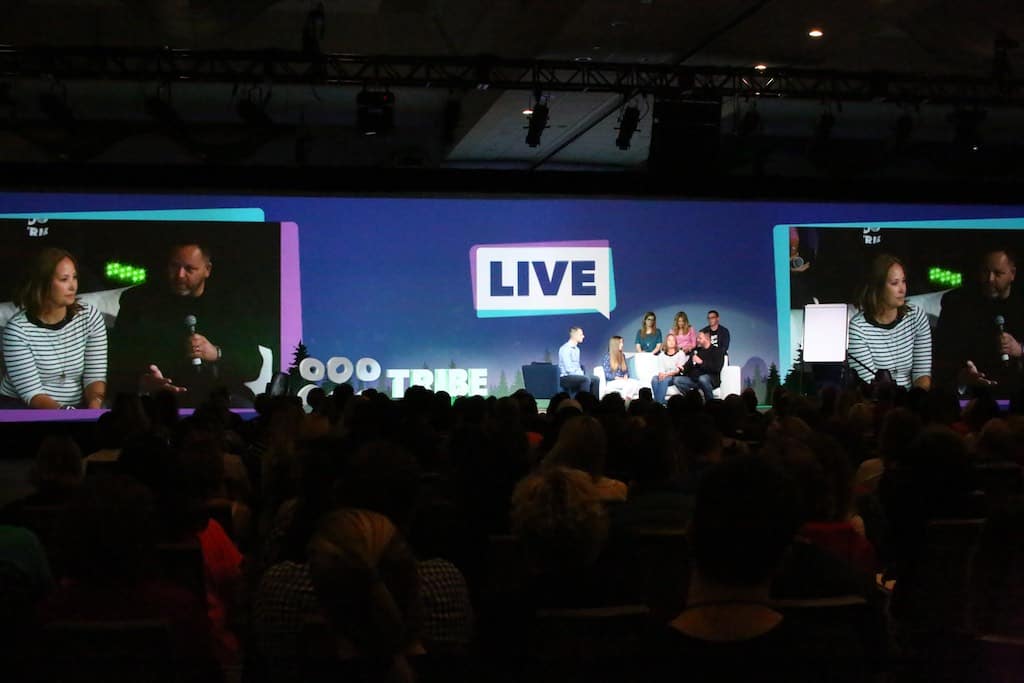 The Membership Experience™ Course touches on audience building. However, in our opinion,
it doesn't adequately teach you how to bring people into your world and build the know, like, and trust factor so that people will buy from you.
It's true, a membership can be one of the best possible businesses to own, but if you are newly creating an audience or you've got followers but your offers aren't landing and converting, then it can be really disheartening when you try to sell your membership.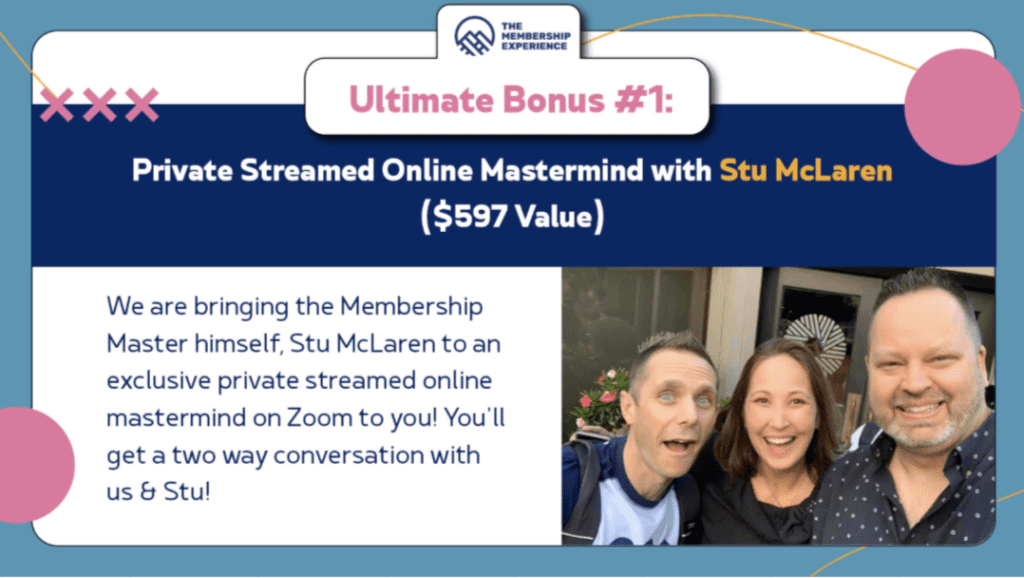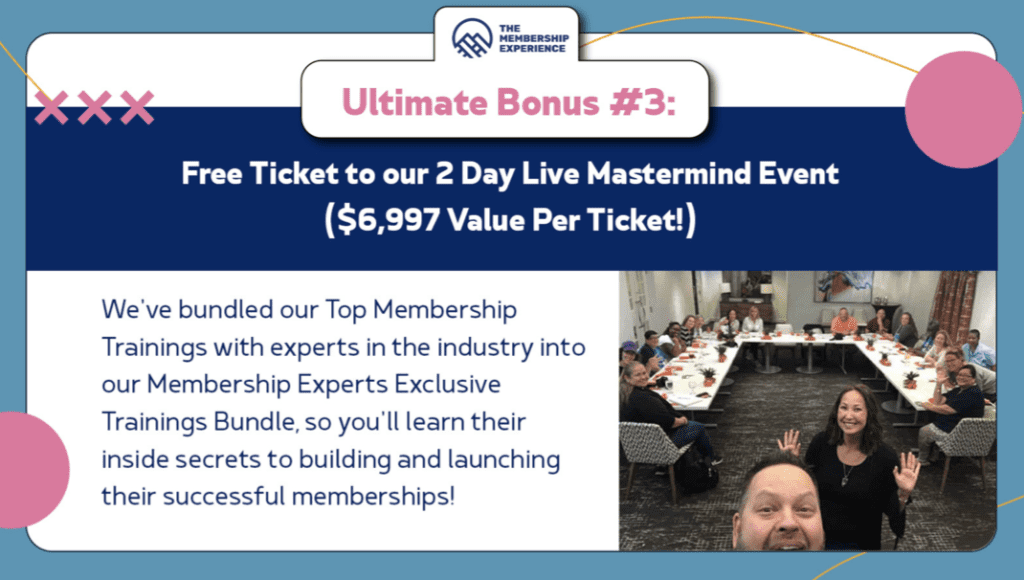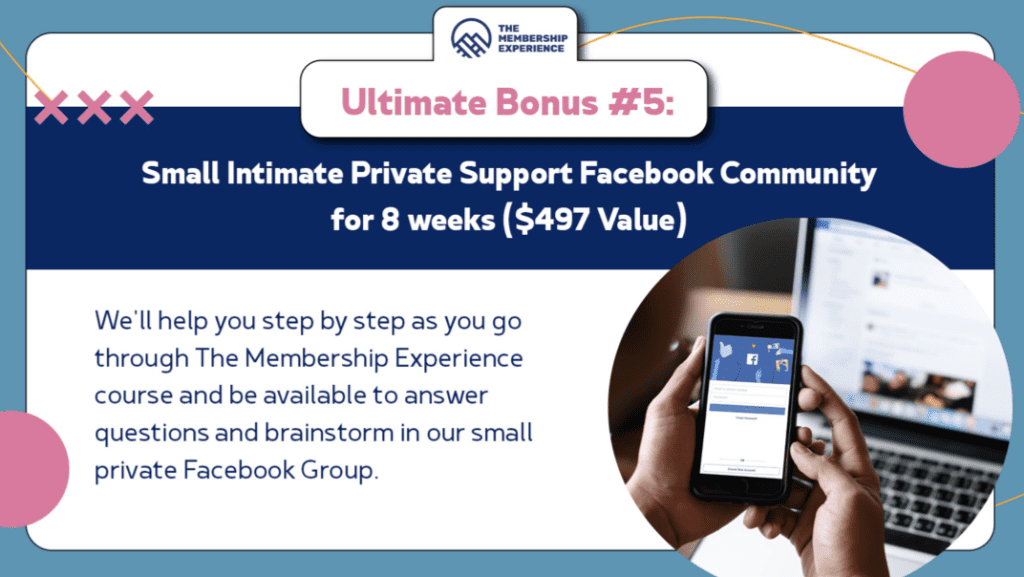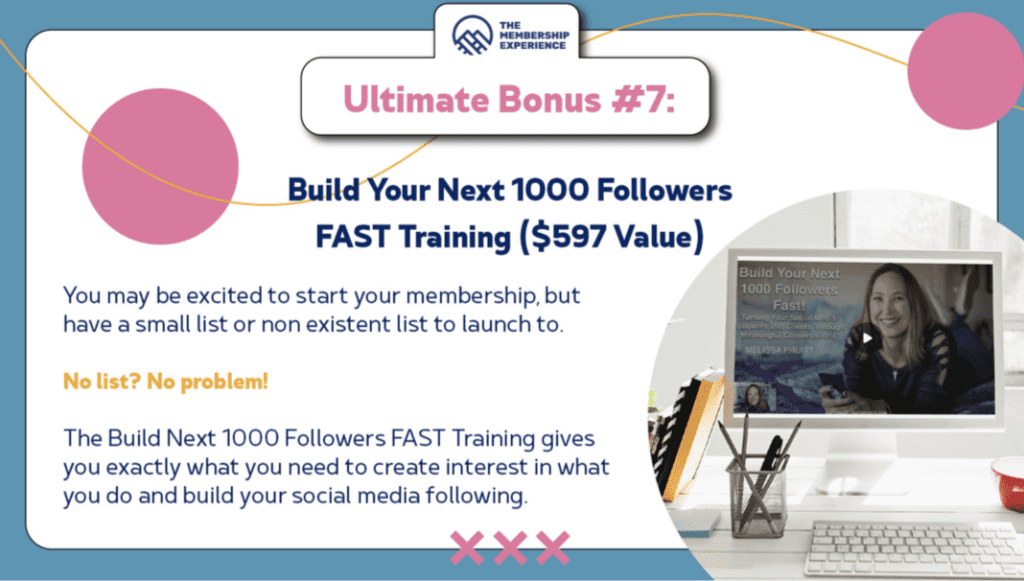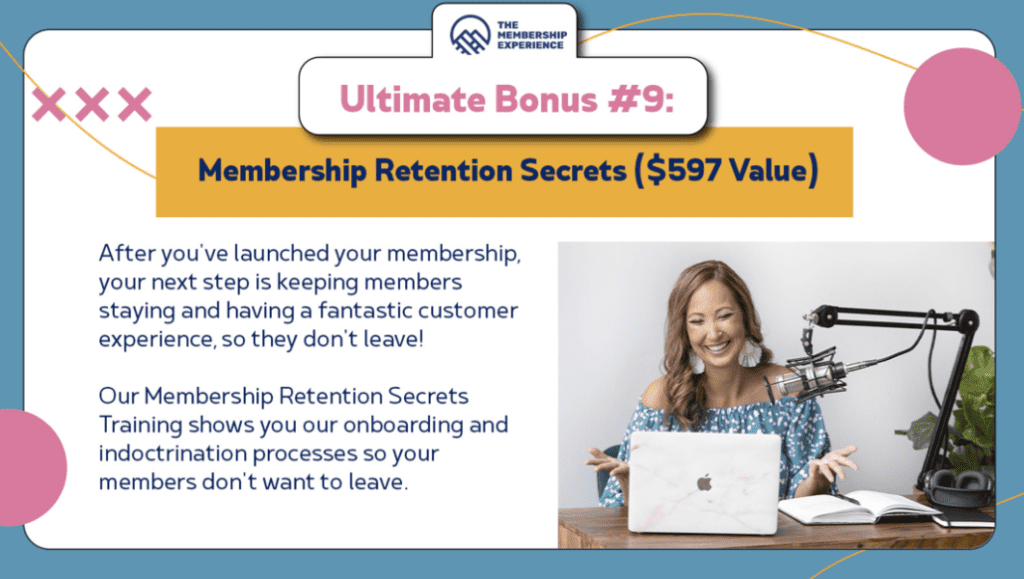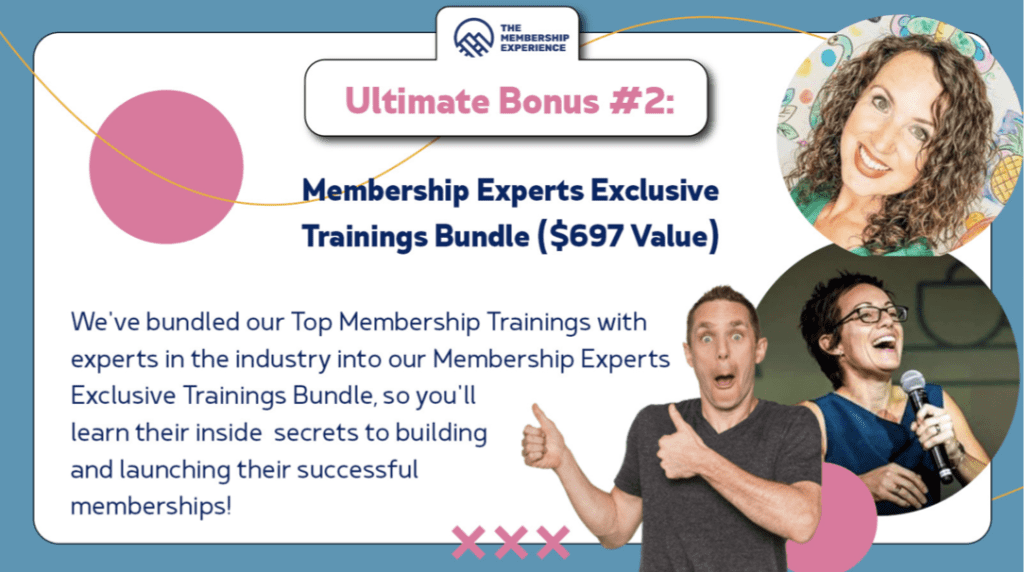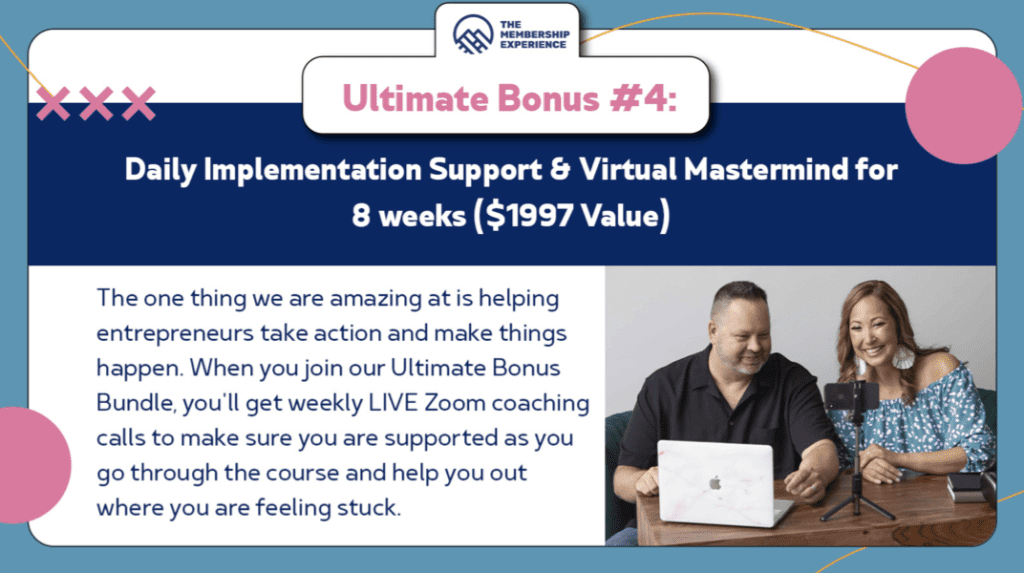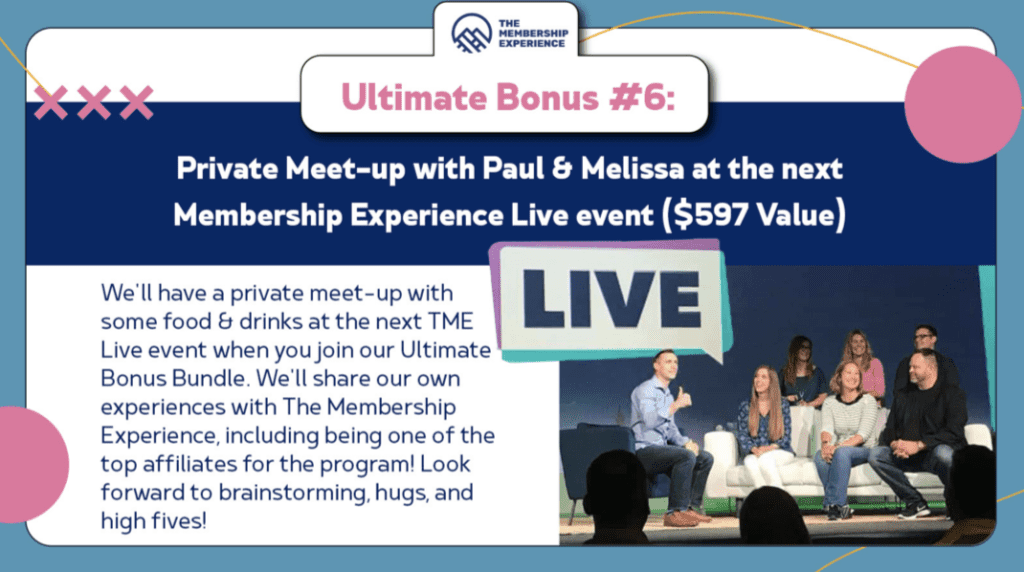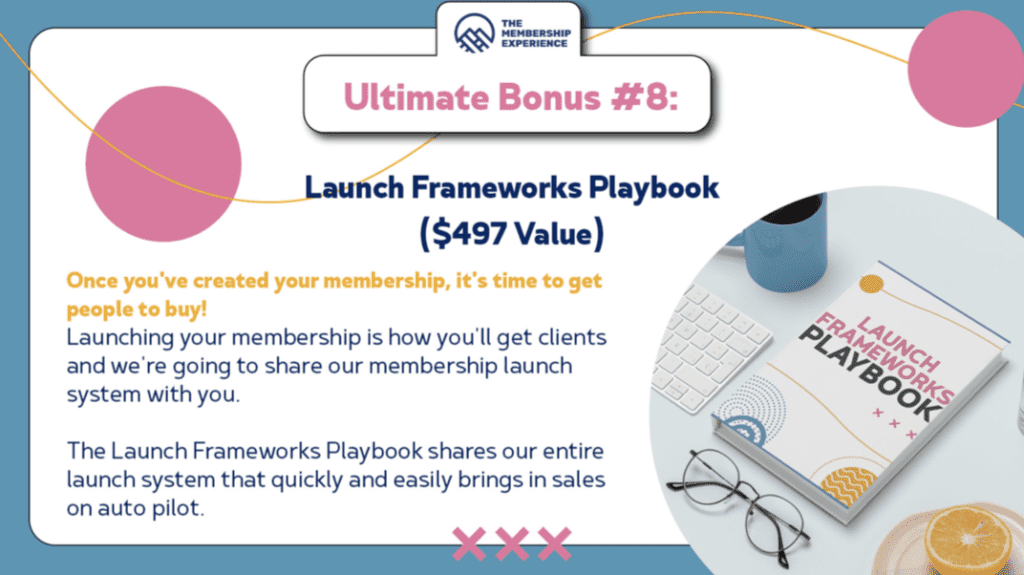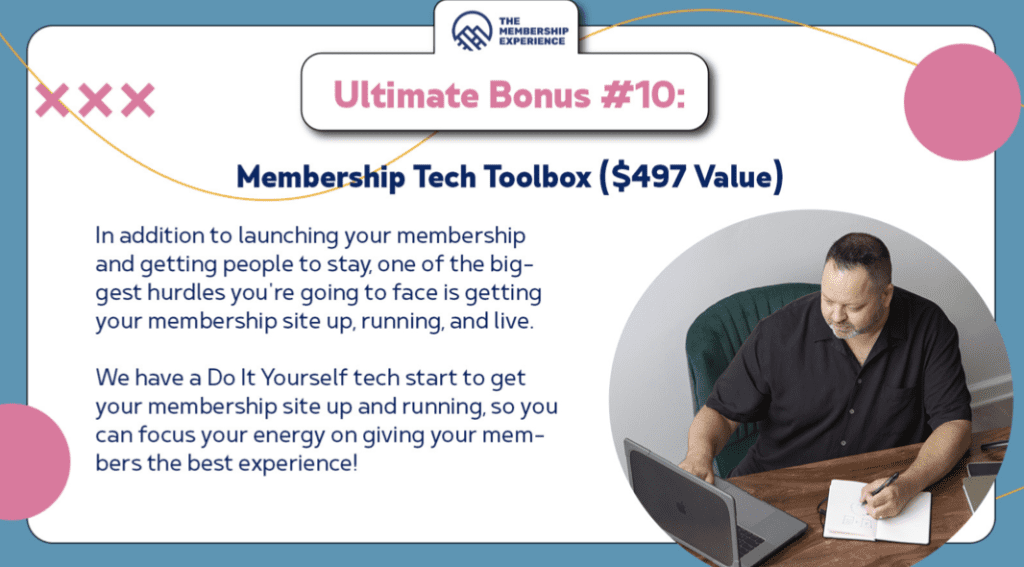 To support you in these areas, we created our bonus offer. You can get this premier, seen nowhere else, special bonus offer when you purchase The Membership Experience™ through our link. 
Is The Membership Experience™ (TME, formerly TRIBE) Right For You?
The Membership Experience™ is right for you if:
✅ You are an expert in your field, and you are ready to start your first business 
✅ You have an email list or social media audience, and you'd like to monetize it
✅ You have a brick-and-mortar business, and you are ready to expand your business online
✅ You are an existing membership owner who wants to scale   
✅ You already have an online business, and you are ready to scale
✅ You like the recurring revenue that comes with a membership
The Membership Experience is not a good fit for you if:
🚫 
You are a tire kicker
🚫 
You are a know-it-all
🚫 
You are a get-rich-quick seeker
Our Story - How The Membership Experience™ (formerly TRIBE) Changed Our Lives
I'm a big fan of memberships. We are personally members of multiple memberships, and we own and operate our own, too. It is truly one of the best business models out there. Before The Membership Experience™, we had a successful photography business, but it took up all of our weekends and involved a lot of travel. If at any time something happened to keep us from traveling or working crazy hours, we would've had no income at all. So, we dipped our toes into the world of memberships, starting one of our own. But, we did everything wrong. We undercharged and overwhelmed our people and ourselves, constantly pumping out training as we raced on the content treadmill. We kept wondering, "Is it worth it?" or "Should we quit?" We pressed on, implementing everything we could find on Google and funnel-hacking other membership sites. 

Then, we took TRIBE (now known as The Membership Experience™). We were one of the first 100 buyers back in 2016, and we haven't looked back since. Today, we fully enjoy life. We own four successful memberships, which, combined with our courses, bring in seven figures per year. We no longer run on the content treadmill, and we have way more free time for ourselves and our family while also enjoying the opportunity to fully pour into our clients and see them succeed, as well.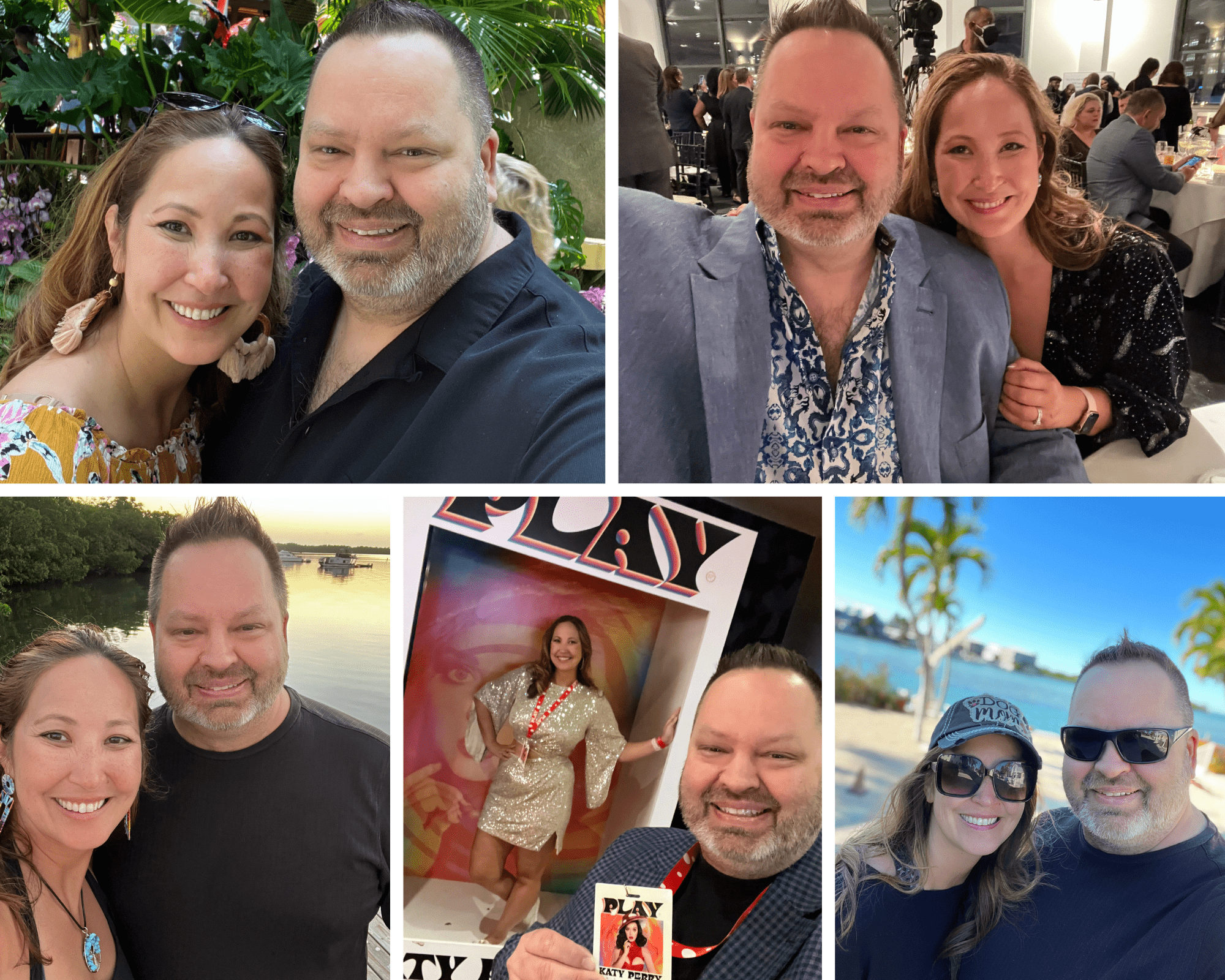 The Truth About Memberships
The one thing you won't often hear about memberships is that they do require work. As a business, it isn't a set-it-and-forget-it type of system. The truth is, creating a successful membership business takes time. Too many of us buy magic pill types of programs that promise the world but are no longer supported after the program period ends. So, while you will learn all the basics of launching and growing a membership business, for most, continued hand-holding (after TME) to implement all you learn will be a necessity. 
What We Love About Memberships
The thing we love most about the membership model is that we are able to help people realize real transformation. A membership allows us to truly help people at their own pace over time. That wasn't possible before when we were just providing courses. Financially, it creates stability in our business, which, in turn, creates stability in life as well. Without our memberships, we would be living from launch to launch, which can be way more stressful.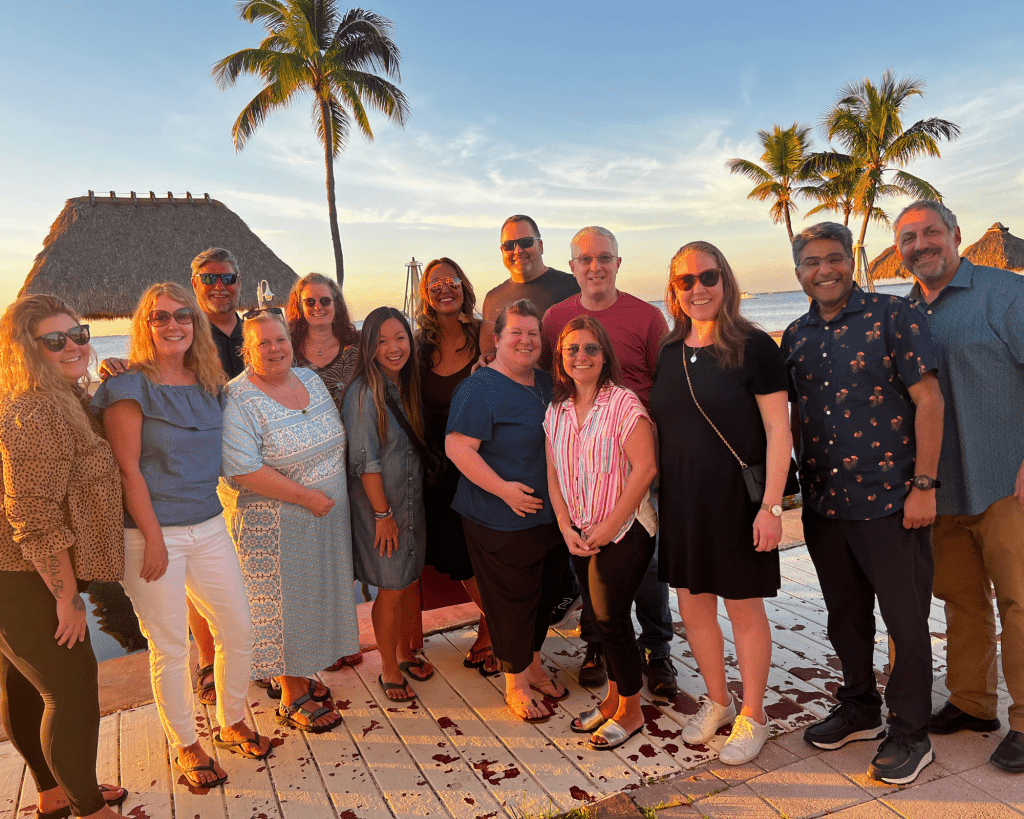 We're here to make sure you get the most out of the The Membership Experience. This is why we're going to go through this experience with you and give you access to some amazing bonuses, that give you so much direct access to us to hold your hand and help you out throughout the program!
We don't promote anything we don't personally believe in or have direct experience ourselves. We have used the knowledge we have gained from Stu's program to have our very own six figure launches of memberships over the years.  This is why we've created this JV relationship with his company during his launch.  We are students of Stu, not just a random affiliate.  We believe that makes a huge ethical difference when it comes to us spreading the word about mentors we have had that have lead us to the successes we enjoy.
Is The Membership Experience™ a Scam?
These days, there are a number of bad players in the world who are seeking to take advantage of folks who are trying to make their way out of difficult times. First, we can assure you that making money online is a legitimate way of doing business. We have been helping our own members do so for the past six years. Also, integrity is of the utmost importance to us. We only endorse and support those programs we have experienced firsthand and have seen results from, not only in our lives but in the lives of countless others.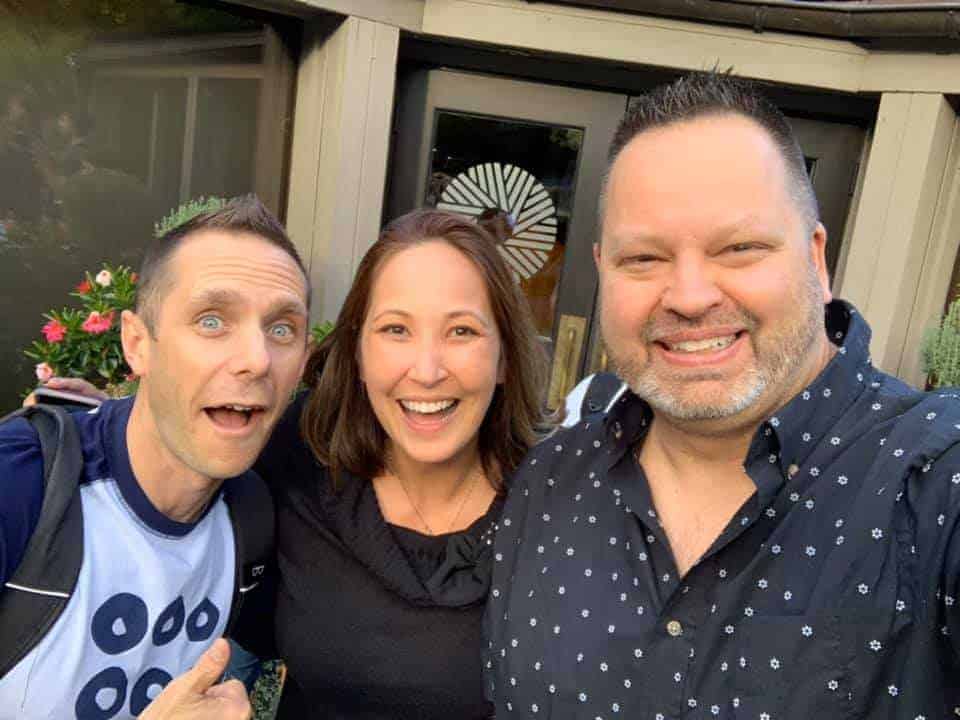 This course has been offered annually since 2016 and has helped thousands of people literally in every kind of market. Plus, Stu has worked hard to earn a reputation and is endorsed by many people who also have earned a reputation for earnestly helping others. If you have doubts, we highly encourage you to jump into the next live workshop Stu offers so that you can experience his goodness firsthand. 
When Will The Membership Experience™ Open Again?
The Membership Experience™ 2023 officially opens on April 30, 2023. Traditionally, TME opens up every single year in April. That said, there is no guarantee when this course will be offered again. If you are reading this and the cart is open, your best bet is to buy now while you can.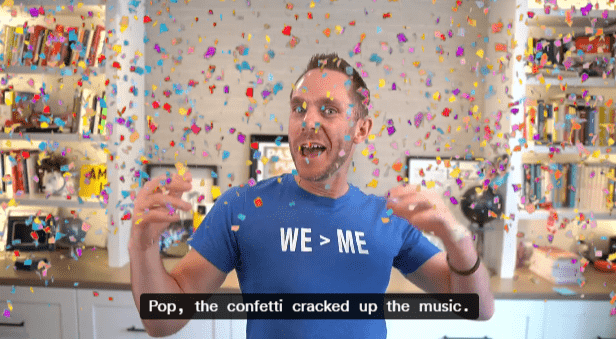 How long does the Membership Experience™ Take to Complete?
The Membership Experience™ (formerly TRIBE) is a six-module course delivered over ten weeks. The 2023 TME course begins on May 8, 2023. Graduation is July 10, 2023. This includes three implementation weeks. These are intentional times set aside for you to implement what you've learned up to that point.
The Membership Experience™ is the best course you'll find for learning how to launch, grow, and scale your membership business. Whether you are starting your first business or you are already an experienced membership owner, this course will help you. In addition, Stu McLaren really cares about the people he serves. His team is phenomenal, and the tools and resources you'll gain will be indispensable. That, combined with our bonus offer, will surely position you for success.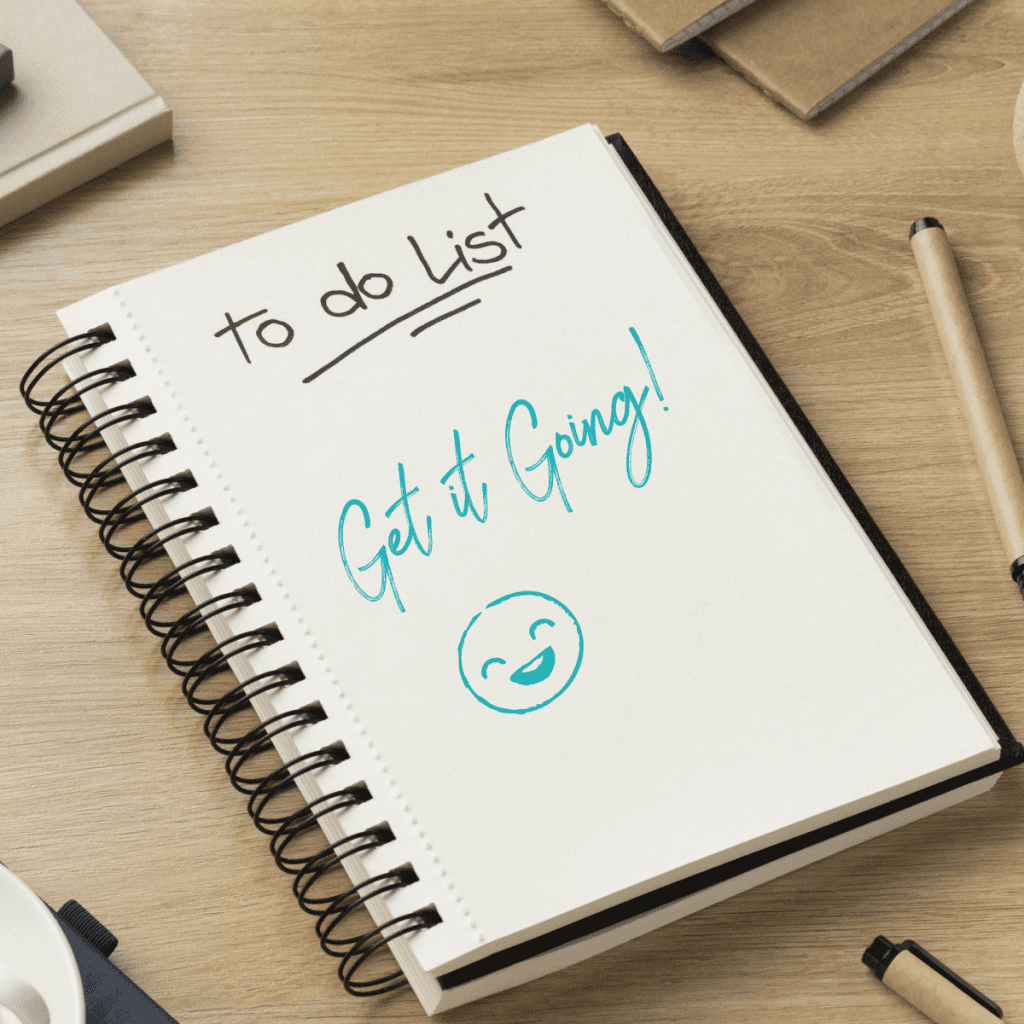 Have you been thinking about taking your business to the next level and enjoying some recurring revenue? Joining the Membership Experience has been a game-changer for us. As a member, you get access to all kinds of exclusive resources and support that help you grow your business like never before.
And here's a pro tip: if you want even more value, sign up now with our Membership Experience Bonus. Trust us, you don't want to miss out on this opportunity to supercharge your business and achieve long-term success!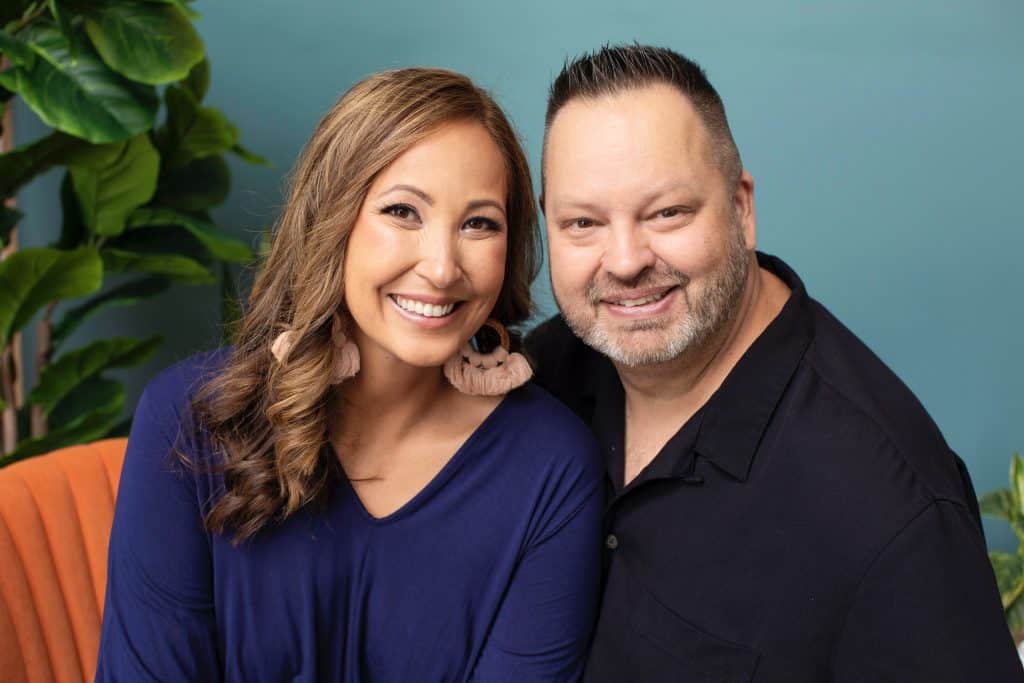 If you have any questions, please feel free to reach out on social:
Disclaimer: The Membership Experience™ is the most complete course we know of to help you create a business with reliable, recurring revenue. For that reason, we are an affiliate of The Membership Experience™. If you buy through our link, a portion of the price you pay comes to us. That fee is included in the price of The Membership Experience™ whether you purchase through our link or not. There are no additional charges for buying through our link, and buyers using our link will receive our bonus offer, making this a huge win for buyers at no additional cost.