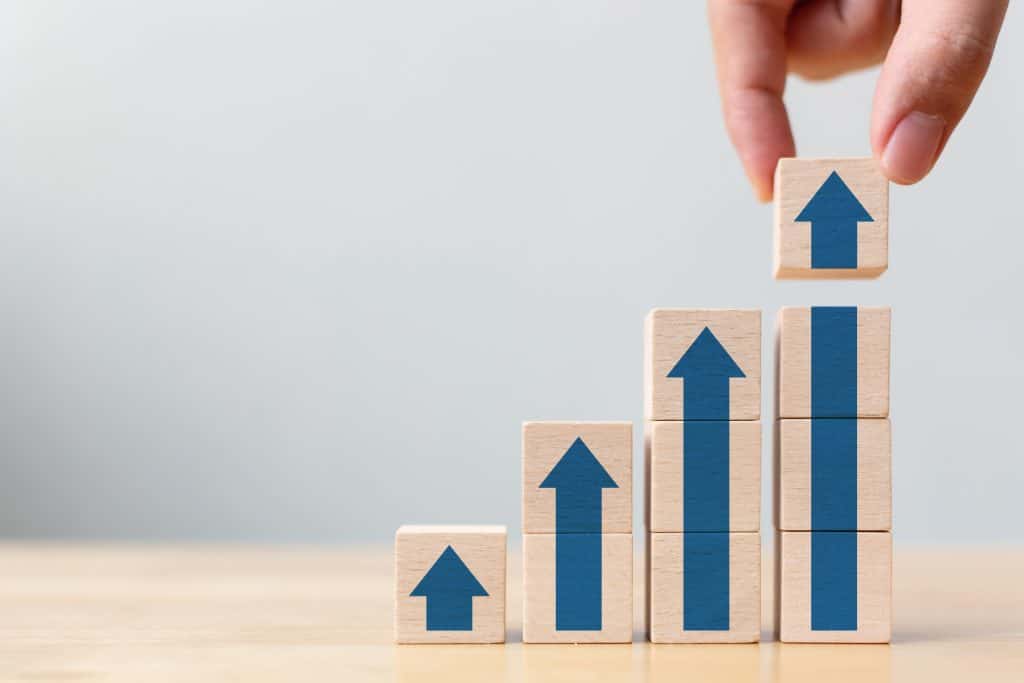 A lot of us get caught up in the social media world, comparing ourselves to our competitors and how many followers or likes they have.
But it's really not about the vanity metrics at all.
It's about the connection with your audience and really understanding their pain points and their language.
In this episode, we are discussing how you can attract the right audience for you and connect with them on a deeper level.
To help you really understand who your audience is and what their desires are, grab your free Ninja Targeting Research Guide! https://onlinemarketingpodcast.com/ninjatargetingresearch/
Where we share one of our top super-secret ninja knowledge tricks that we do to find out more about our client avatar for targeting in our ads!
Subscribe To The Show
3 Big Take Aways
Why you should not compare yourself to your competitors
Why going deeper with fewer people will get you better results
How to attract the right audience for you & form a deep connection
---
Ninja Targeting Research Guide  –  one of our top super secret ninja knowledge tricks that we do to find out more about our client avatar for targeting in our ads!

Online Marketing PodSquad: Our Exclusive Community where we talk all things about Online Marketing! From list building, building an online course, starting a membership, putting together a marketing campaign, paid traffic, creating an awesome online offer…we'll dive into all of it!

Each month we'll host a FREE live private training on Zoom, where we'll pull back the curtain on some of our best marketing and selling strategies, along with an opportunity for you to ask questions.

All you have to do is sign up & we'll give you a heads up on when our next call will be.

Sign up today at OnlineMarketingPodcast.com, it's free to join us on these live trainings & we can't wait for you to join us!

Adaptive Inner Circle – The Adaptive Inner Circle is an epic 12-month experience for online business owners, coaches, course creators, and membership site owners who aspire to create financial freedom and a lifestyle they want for themselves and their family and also create a positive impact in their community and the world.

Adaptive Marketing Program– The Adaptive Marketing Program is an exclusive opportunity for online business owners, coaches, course creators, and membership site owners to play bigger and bolder in their business and explode their bank account with more clients!

For a list of our resources & recommendations visit: https://onlinemarketingpodcast.com/learn-with-paul-melissa/

Connect with us on social!
Instagram: @realpaulpruitt & @realmelissapruitt
Facebook: @realpaulpruitt & @realmelissapruitt


Subscribe To The Podcast
And if you loved this episode, please share with a friend and leave us a
review!
Read Full Transcript
Melissa: So guess what: your audience size doesn't matter? 
Paul: What? 
Melissa: If your audience size doesn't matter we're jamming all on this today, really again, about connecting with the people that you want to make your offers to, the right people. 
Paul: And I tell you what this is so vitally important. Cause I think a lot of us think size matters all the time.
So I'm so excited for us to talk in to the audience size today. How did you touch this topic? I tell you, where did we go? And here we are. All right, but this is such a true statement though, because I think a lot of us get caught up and we see like, let's just, let's just be honest. Like we are out here in the social media world, more than ever.
We see front of house of everything else that's going on. Especially our competitors. We see success stories. We see all kinds of wins that people are celebrating all the time. We see, we go to somebody's social media account. We see how many likes and followers they have. We see how many comments they're getting.
And we get caught up in a lot of this all the time. Don't we like? 
Melissa: Yeah, absolutely. This is where that connection piece that we've been talking about, this is one of our messaging that we have throughout all of our, in our entire business. That connection piece is so important.
 It's really not about the vanity metrics at all.
It's about the connection. 
Paul: Yeah. Cause if you think about it, when you're just starting out, we all start at zero. So give yourself a high five, you know, bang. Like we you're exactly where you need to be. You're going to lean in. We all start with our first follower, our first email address, our first person that likes .
A lot of times that's a family member or friend, but back in the day, that was okay before this whole social media thing, we used to do something. It was called. Like, you go to your sphere of influence your circle of influence. And these are the people that already know you. They already like know and trust you already.
Right? And you'd be amazed how many people have built incredible businesses that sustain their life and lifestyle without even having to ever go outside of that circle. It's the best source of recommendations. 
But here in the online world, what's really interesting is that we see front of house. We see other people and we start comparing like, oh, you know what, if I have five followers, success might come when I have a hundred followers.
And then when you're at a hundred, you're like, you know what? I meant, maybe things are going to be different when I have a thousand. So then one day you work towards it and you, you done, you put in all the right work and you have a thousand and then you start to think, well, maybe that's going to come when it's 10,000 and then, you know, It doesn't stop 
Melissa: it doesn't, it never stops as you go further and further in your business, no matter where you are.
I think that this is just something that naturally happens for all of us entrepreneurs. We're always going to that next level. So this is why coming back to that connection piece is so important because you could keep growing and growing and focusing on that number. But at the end of the day, it's about really connecting with the people that need you most, the people, when you really know your audience and what their pain points are, what their struggling looks like for them, like in a day, like real day to day life for them and can tap into that and can talk to them, let them know what the solutions, the opportunities are on the other side of.
That's when you really have a great offer that you can give them to take them to the other side. 
Paul: Yeah. And if you think about it, like how much is enough, you know, how many sales or what, what is going to get you to the goals that you want? You probably don't need 7 billion people on earth. Like you probably, and we couldn't even handle that.
If we. Could you only imagine. So, so it's like, where, where are you at? What are your goals and what, how many people do you really need? Because if you are connecting in a deeper level with the people you're talking to and you attract the right audience into your world, you really don't need a lot. You know, it's really interesting.
I remember back in the day when I owned my real estate company, I had eight offices and statistically, you know, if you did a direct mail, if you did a mailer piece out into the world, You would average somewhere between a half a percent to 3% that you would get leads from not sales, but leads right now.
If you think about it in the online world, like that's kind of, interestingly, it's around the same conversion is that when you have this big, huge, generic audience, you're hoping somewhere between half a percent, 3%, you know, if you really are tuned in, you might have like 5%, a little bit more conversion on your offer.
Now, the reason why I say that is that's kind of saying like the mass majority of the people you collected are not ready, willing, and able like they don't want your offer. They're not, they're not aligned for it. And if you went and focused on, and this is our mantra, go deeper with fewer people. This is what the real world does.
Melissa: We built our entire business on that mantra, going deeper with fewer. And I know for me, like I enjoy having those conversations. I enjoy getting to know people's life and their family and what's going on and seeing them, you know, make those milestone moments in their life, in their business as well, too. So again, having that connection piece is so vitally important.
So focus on that rather than on your audience size at the end of the day, that's, what's going to take your business forward. Those concerns. 
Paul: Yeah. And I'm telling you those, those zeros, like if you look at everybody and you're treating them as one and zeros, what happens, you're looking at the scale mentality and then your audience is going to feel that as well.
And the interesting thing, that's why you'll have those low conversions because you actually aren't speaking directly to the pain points and helping people with what they're looking. To deal with and that'll come inside of your offers. 
Now, what we love to do though, is how do we really attract that right audience where you don't really need a lot of them, because if you're speaking the right language, it's like having a restaurant with the line around the door.
It's like, you know, there's businesses that, you know, where that practice serve is just so in line. They don't even have a Facebook page like that. Person's so busy. They're like they just keep attracting people. Like what's their magic pixie dust thing that they have going on. And really what it is is that they just, their messaging is aligned with the right audience.
Right. It attracts the right audience. But a lot of times we didn't do the market research. We didn't put in the time and energy to understand, like, how has our customer really thinking, feeling saying like, what are they doing in their world so that we can actually message to them better. And it all starts off by doing the proper research .
Now, Melissa, do we have something? I think we've talked about this before don't we have something that can help them to line up with that research.
Melissa: Yeah. We have our ninja targeting research PDF, and this is really going to help you hone in on who your audience is. Again, getting to know them, their pain points, their struggles, what they want, their deepest desires and where to find them.
So you can download that PDF. We'll have it in the show notes for you and get started with that research. So that way you can start making those connections and bringing the right people into your. 
Paul: Yeah. So let's just circle back around and think about it. Like your audience size really doesn't matter if you're connecting with your audience. If you're like avoiding the vanity metrics and focusing on people as human beings and go in that deeper connection and also just knowing your audience more and do that with a proper research. Right? So that way you are speaking their language, you're in tuned, you're lined up.
You're just like those people that you. That do not have big social media followings. And for some reason, like they are hitting their goals all the time. They're not caught up in this vanity metrics. And again, then you get that by going deeper with fewer people, actually having conversations again, remember what we used to do, that we actually had conversations.
We got to know people. That's why we did business with them. And somehow we missed all of that leaning into the online world. We forgot about all of this at the end of the day, even though we're in a new mechanism, a new medium, Social Media. What happens is we are still human beings. We want that deeper connection to know that people actually care.
And when they care, that's when we're going to invest in one another 
Melissa: people, our people connect with them. 
Paul: So what we want to do though, is Melissa, what, what should they do? What is the next step? 
Melissa: Go to the show news, grab that PDF. And then again, remember if you love the show, make sure you subscribe to the show and share with all your friends.
We would love your friends to join us on this online marketing journey. 
Paul: as we always say, remember, Marketing matters. We'll talk to you in the next episode.