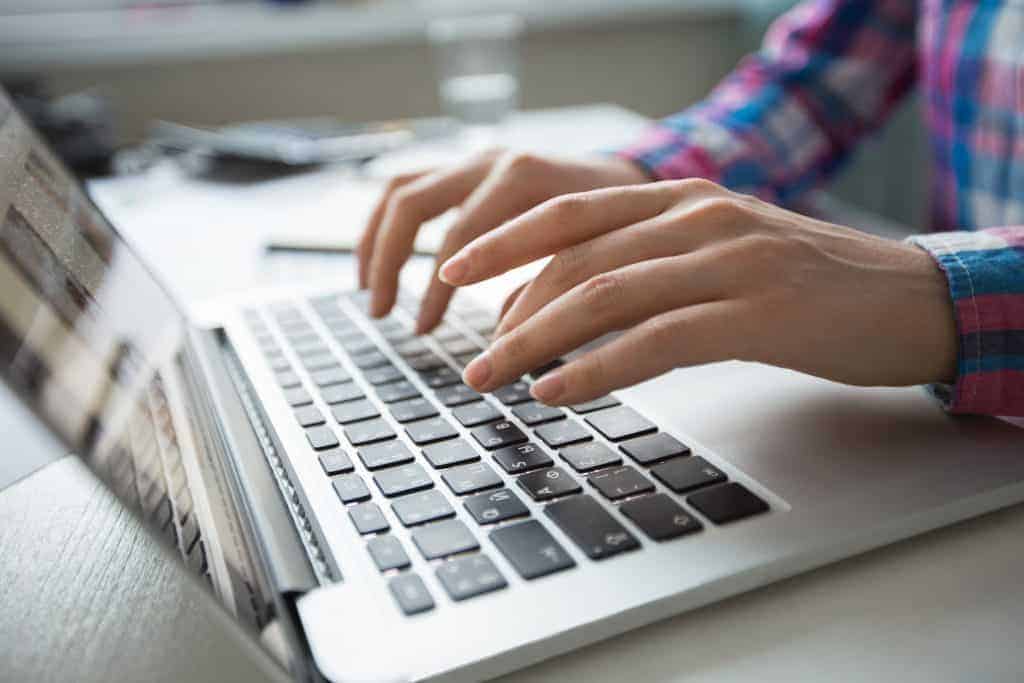 Sometimes, when we try too hard to narrow down our niche, we forget that we actually can target multiple audiences at once with just one single membership.
In this episode of our Mastermind Series, we are discussing how you can frame the transformation you offer and create the right messaging that will resonate with multiple different audiences.
Subscribe To The Show
3 Big Take Aways
How to attract the right audience through your messaging
Why you don't have to target just one specific type of client
How to adapt your messaging to resonate with different audiences
---
Adaptive Inner Circle – The Adaptive Inner Circle is an epic 12-month experience for online business owners, coaches, course creators, and membership site owners who aspire to create financial freedom and a lifestyle they want for themselves and their family and also create a positive impact in their community and the world.
Adaptive Marketing Program– Adaptive Marketing Program is an exclusive opportunity for online business owners, coaches, course creators, and membership site owners to play bigger and bolder in their business and explode their bank account with more clients!
For a list of our resources & recommendations visit: InternetMarketingBiz.com/links/
Connect with us on social!
Join the Online Marketing Podcast Community, our private Facebook group dedicated to those that want to learn the in's and out's of online marketing for their courses, memberships and coaching programs. We share tips, tricks, techniques, resources, and more!
Instagram: @realpaulpruitt & @realmelissapruitt
Facebook: @realpaulpruitt & @realmelissapruitt
Subscribe To The Podcast
And if you loved this episode, please share with a friend and leave us a
review!
Read Full Transcript
Melissa: So let's go to Marlon. 
Marlon: Hello. 
Paul: Hey, good to see you  
Marlon: Likewise. S o I help shy introverts to create joy and confidence through the power of salsa dancing.
Paul:  So where do we sign up? 
Marlon: I was like, let me lead with the transformation. So I'm wondering if shy, introvert, although they are not the same. Is that mission enough? Is it, is that message going two different directions was the  first part of the question.  
Paul: So the first part was in your positioning statement itself, we're looking at shy and introverted.
Yes. And knowing that those are qualities that not necessarily people that are introverted or shy, correct. And the people that are shy or not necessarily introverted.
Like is the messaging directly like going away from each other. And is it niched down enough or do I need to go down further? Okay. Does anybody want to speak to that?
Cathy: I just have another question. Is this for people who would be dancing with a partner or are you learning it solo with the intention of like going out somewhere and finding someone to dance with? 
Marlon: Okay. I mean, it can go two ways. initially just solo, you're just starting off on your own because at the end of the day, even if you were taking classes as a partner, you still have to learn the steps on your own anyway.
So I would just do basically the individual skills. 
Cathy: So you could, if you wanted to niche down to teaching shy and introverted singles salsa, and then that gives them a natural place. Once, you know, in the after times, once we can go outside again, it gives them a natural place that they can go and meet people where there's already  an activity. And so they don't have to worry about initiating conversation. 
Marlon: Yeah. And I know that sometimes you have a lot of eager wives or girlfriends and not so eager boyfriends or husbands.And so maybe a class wouldn't work, but if they could do in the comfort of their home, that might work for them. So that's why I thought about just, just that archetype.
But I think that that's also a Cathy, I think that's a great point. 
Melissa: That's good. 
Paul: Anybody else want to the messaging? So you have, do you have anything on this? 
Melissa: Because I'm kind of marinating on it.Cause I like, I'm still thinking of the shy and introverted, like you said, like it's how they're, they're different.
They are different. So I'm marinating on that. And I did like what Cathy said with the singles, but I also, you know, it's really, it's that transformation of teaching someone that skill, that skill set.Right? So they, they come out of their comfort zone. Some I'm just a marinade on the word shine, introverted a little bit.
So yeah.  
Cathy: The thought that I have is the messaging is more different if you're marketing towards single people who want to learn how to salsa versus couples who want to learn how to salsa.I think that market, that messaging is way more different than shy versus introvert, because I think the shy and introvert are still kind of looking for a similar transformation.
But the people who are joining like a single salsa dancing membership are going to be looking for a different kind of transformation than like the couple who's looking to spice things up.Right. So I think the, that split to me is more different than, than the other split. 
Heather: Well, and also like, Marlon, you, you hit on something when you talked about how there are wives and girlfriends who want to learn to salsa, but partners who maybe don't, which is a whole third audience.
So like, I think you have to maybe nail which of those three,because there is, there is a program out there and it's called show her off. And their whole thing is you don't have to learn how to do this in public. You can learn how to do it well at home first, so that you're not self-conscious once you're out in public.
And it's definitely geared towards like the guys being the reticent partner.He doesn't teach salsa, it's like country dancing or something, but I'm just saying somebody is already doing what you're trying to do with a segment of that market, with that specific target of the resistant partner. 
Paul: so we know what membership Heather belongs to. If we see her at a live event, she's kind of just say, you know,just so you know. 
What's interesting is just using the word shy and introverted. To me, it assumes a social element of your offer because being shy or being introverted doesn't matter day to day, unless you're put into a social situation.
So I think that You're implying that salsa is social, and this is a way that you can speak without words.  A lot of us get into this, especially the internet marketing bubble and we get driven into us that our positioning statement,  or whatever our elevator speeches, like it has to talk to one person. And in general,you do want to, you want to be very, very clear on that. 
When it comes to marketing, you want to speak in very relevant terms so that the right person will resonate with your message. So when you try to do a broad scope, it's hard for people to at least self-identify. Now the challenge is, is that a lot of us want to make our product,our thing, very niche down itself.
And in some cases that's good and that's fine. There's enough audience for whatever your niche is. And at the same time, sometimes it's just the marketing. It's just the most of the time. It's just the marketing message that when you're in front of a specific audience, you want your message to relate to them while you're talking to them.So when, when you do come right out the gate of saying in your referencing this social element that resonated with Kathy saying like, Hey, like this is something possibly in a social environment.
If somebody  single, like, could they learn this? And then when they can go out somewhere and feel more confident,or maybe they can't say the words, but when the music's gone, everybody's staring at them because now everybody wants to come talk to them. They don't have to go out and talk to everybody.
The spotlight's on them. Everybody's going like, wow, who's that person, you know, they're going to go out of the way to go meet them. Like,that's a different desire. That's a different like pain point being resolved then saying like, Hey, my wife and I go to a lot of weddings and I'm always the guy that's huggingthe chair  at the table.
And I'm always like, no, I don't like to dance. No, I don't like that song.No, I don't like that. You know, because I don't want to be the guy up there in my little safe space on hitch, you know, just, just do this, just do this. Don't do anything out there. Just keep it in here. Right. So it's like, you know, so yeah, they are always the one that looks like there's a table hugger.Like they're just there, the hugging the table during these events.
They're the kid in eighth grade, that's in the corner. That's not going to dance because they haven't taken the time. And wow. It would be cool to be that person. You know, I'm not looking for a date. I already have my wife already have my husband they're there with their partner, you know, that serves a different potential social element. But it doesn't mean why you're going out into the world, you can't message to either of those, depending on the audience you're in front of. That's where everybody messes up. Okay. Because you could be on a podcast with couples and the person just talking about couples and that's who is their audience are couples, blah, blah, blah.
And you can be on there talking about how to improve a relationship. Why one of the methods of improving a relationship is dancing is nonverbal communication, just feeling the movement and the body and just being in the presence and blah, blah, blah. You can take people down a whole thing with that, you know,what's incredible is I have a membership that teaches people exactly how to do that.
Help couples reconnect because I'm on the reconnection couples podcast right now. So I'm going to make my message totally relevant on coming in and being a salsa dancer, blah, blah, blah, blah, blah, blah. Okay. Now, 10 minutes later, you could be on a whole different podcast.And that's about singles. People that can't even get a date.
Like they just, they go into a bar or they go into a social event and they're just sitting in the corner and they are, they're remembering themselves at eighth grade dinner dance. And they were isolated in the corner with their two friends that they're not dating. So you bring them into that space.And you can explain to them from a marketing message standpoint, how this is relevant to their audience.
Because at the end of the day, we're all sitting in, in this call. That's called memberships mastermind. Not one of us have anything else in common. I didn't go to yoga this morning. I didn't get a Starbucks coffee and drive in my little Hyundai.I didn't do it. All the things that blah, blah, blah, blah, blah, that everybody's told that you need to isolate down to.
But we all have something in common. We have a belief system and a value system that we believe that we can make money online by helping people with the thing that we know best. That's our common point.So when I'm in front of a different audience, I changed my market message. This is where a lot of people mess up in this bubble.
And that's why it's dangerous for somebody like me that's been doing marketing stuff. My entire life is either McDonald's will advertise different. Given the demographic and the viewership of a magazine of a television station of a you flip to any station,any channel, any messaging, if they're on lifetime family lifetime, it's going to be totally different than if they're on MTV.
You think it's the same commercial. It's not, it's the same hamburger at the end day. It's the same hamburger. It's the same Chevy car. It's the same deodorant. It's the same. I don't care what the product services.Now there are products in the market that are niched on purpose. There's very smart companies like Unilever where at the same time will make you cry because of Dove cause they have Dove and they'll make you think purity.
And they'll make you think a certain way. And at the same time they own AXE and they'll go totally a hundred percent against all values of this product with this product,because it's all marketing. That way they get both markets and they win, but it's still Unilever. It'll make money, no matter what choice you made.
You know? So  I just want you to, for all of us know your market message for the audience you're in front of
 I think that's why I was getting stuck with the single and introverted it's.Cause it's really what, what the salsa dancing does for you internally with like, you know what I mean? And then that's how you convey it to wherever,  you know, you're talking to the singles, the couples, the, you know, the, the girlfriends that wanted to get together for a fun girls night out, you know,  that's about the transformation of how the salsa moves you, allows you to connect with people, helps you connect with yourself and things like that. But then you just change the messaging depending on who you're talking to. 
Marlon: So basically the dancing, I mean, everybody kind of learns dancing the same way and, and just adapting the messaging, basically that McDonald's example,how does that resonate for that particular audience?
Because at the end of the day, dancing, still 
Paul: Yeah, the dancing is just a vehicle. All of us have our thing. It's the vehicle, it's the transformation experience of why people want that vehicle. That's going to be unique to them because some couples are gonna come to you because they're engaged to be married and they want to be on the dance floor.And they're going to, like, you can almost tell that they've had the dance lessons in recent months because they're, they're counting and you can see them doing it, but they pull it off.
But there's the other couple that's in that same wedding that is ripping up the floor and doing all the things and twisting and twirling and doing all kinds of crazy stuff.Cause they kept with it. Cause that's important to them. Like that's why they came. There's other people that are in that room.
They're like, I didn't come here with anybody, but these Salsa lessons that can help me for the after party. When I go in the singles lounge, I meet people at the bar next door, after this wedding stuff,what are the people like? What part of their life, why are they coming to you for your thing for your vehicle?
But they're stepping into that vehicle.  I'll look at as like a bus we go around and we gather people on our bus, but there's different reasons why they're in a bus. They're good. They all have a different reason why they're on our bus.The vehicle is our thing. That'll get them to where they want to go.
But they're all in a bus for a different reason, you know? But they're getting that same transformation. You know, they're, they're getting the vehicle, but what, what is it? So just message the people like look for the people.  Why did people come to you in the past for salsa lessons or for any of our things. these people are real people that made a decision in their life and the life moment that they had, like, why did they buy your thing?
And there's probably other people in that same life moment that also want your thing and you can speak to them in their life moment. 
Today you could actually target Facebook ads to recently engaged brides and grooms three months or less.And you can say,  don't, you want to look like the star at your wedding, learn online, salsa dancing today, be ready before your wedding click here to find out more and just speak right to the life event, right where they're at.
You could do single within a certain age group that you know, they're going out to the clubs in the bars.At least they were when they're not social distancing. And just say, Hey, when social distancing is over, instead of being the wallflower in the corner don't you want to be the one in the middle of the room that everybody wants to be the dance partner at the club, learn salsa while quarantining, you know, be, be the center of attention in the room.You know, when we all get back to normal, again, like you're speaking right to that person, right where they're at and you see how effective that, that messaging could be for that person.
You know, hopefully I didn't make this worse for all of you. 
Marlon: I think that's where I was being stuck. I was like trying to be one thing for one person where,as you said, the messaging, I can be many things for different people because as you said, it's just a vehicle. Okay. 
Paul: But just make sure that whoever you're in front of that you can, the whole idea of the whole avatar thing is for us to know how to message when we're in front of that person.
Just so you can cause it's have you guys ever been in a networking event?It's like, yeah, hi, my name is Paul and this is my elevator pitch and this is what I do. And this is robotic and this sounds the same for everybody that comes in front of me and you're like tune out. But the person that says, Hey, what do you do for a living?
Oh wow. You know what? Oh,you're a lawyer. Well, you know what I do, corporate headshots and lawyers are some of my clients, you know, blah, blah, blah there's so-and-so. And so, and so, and so, and you're like, Oh wow, I need a headshot. And then you walk five feet away and you talk to somebody else. They're like,Oh, I'm a school teacher.
Oh my goodness. You're a school teacher. You know what? I'm a headshot photographer. Every time a school teacher wins an award, I always get called to do their headshot. Isn't that incredible? You get it? So, but in, in this world, you're like just find one lane, stick to it.And that's all you, that's all you're known for.
That does work. If you do what the influencers do. And that is you rely 80, 90% of your income off of affiliate income because everybody else that doesn't do your thing will send their traffic to you and you make a whole bunch of money. And then when they launch, you send your traffic to them because they stay in their lane and they make a whole bunch of money.But when you don't have that type of traffic network, yeah.
It doesn't work. It doesn't work as well in the real world. 
Thank you. 
Melissa: Awesome. I wanna I hear more about the salsa dancing
Paul:  I think you had some members I might be reaching out to you Founding member launch just off of the call, man. 
Marlon: I love it.