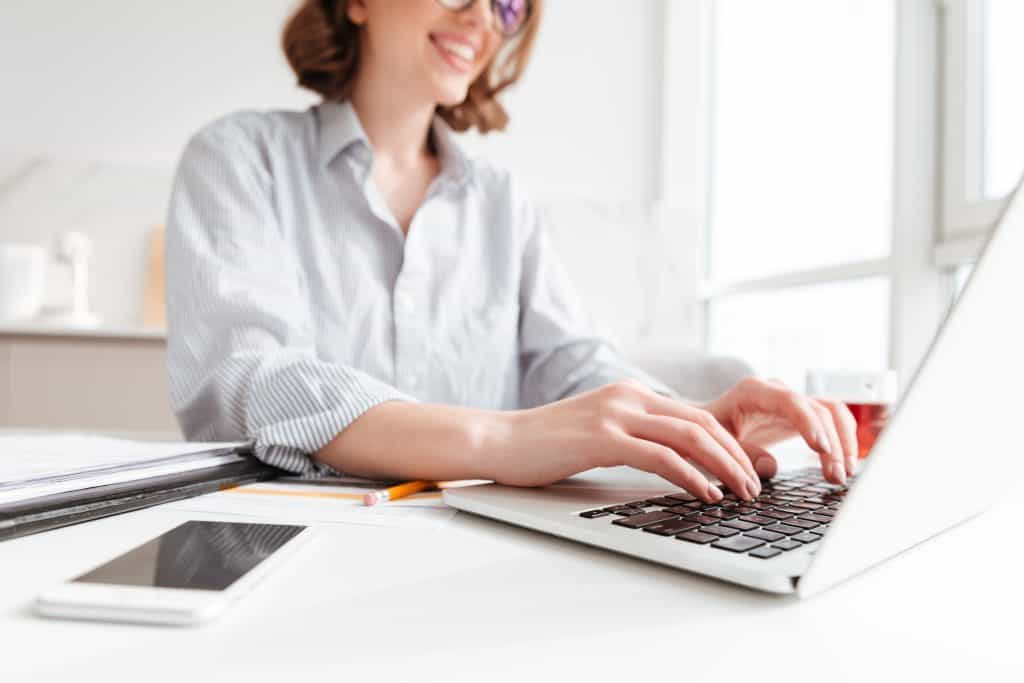 As entrepreneurs, we're always told we have to list build, list build, list build. That's what you hear all the time in marketing, right?
Where we see a lot of people go wrong is they put the most random things into the marketplace when it comes to building a list.
And then they get a list of people that aren't really that interested in their main product/service offering.
In this episode, we are discussing how to create a quality list with the right people by basing your list building on what you actually are going to offer them later on.
And remember when you're building your list, you don't necessarily have to build a list with a lot of people on it. You just need a quality list of the right people!
Grab our guide to get started with building your list with ideal people for your offers here: Creating the Perfect List Building Experience Guide
Subscribe To The Show
3 Big Take Aways
How to attract the right people for your offer
How to base your list building on your offer
How to create a personalized buying experience for your customers
---
Adaptive Inner Circle – The Adaptive Inner Circle is an epic 12-month experience for online business owners, coaches, course creators, and membership site owners who aspire to create financial freedom and a lifestyle they want for themselves and their family and also create a positive impact in their community and the world.
Adaptive Marketing Program– The Adaptive Marketing Program is an exclusive opportunity for online business owners, coaches, course creators, and membership site owners to play bigger and bolder in their business and explode their bank account with more clients!
For a list of our resources & recommendations visit: InternetMarketingBiz.com/links/
Connect with us on social!
Join the Online Marketing Podcast Community, our private Facebook group dedicated to those that want to learn the in's and out's of online marketing for their courses, memberships and coaching programs. We share tips, tricks, techniques, resources, and more!
Instagram: @realpaulpruitt & @realmelissapruitt
Facebook: @realpaulpruitt & @realmelissapruitt
Subscribe To The Podcast
And if you loved this episode, please share with a friend and leave us a
review!
Read Full Transcript
Melissa: All lists are not created equal. 
Paul: Oh my goodness. You're crazy. They all deserve to be equal. 
Melissa: Well, they're all important, but they're not all equal 
Paul: now let's jam on this because it's something, if you think about it, like, we were always like list bill, this bill, this bill, like that's what you hear all the time in marketing.
Right? But what you're telling me, is that not all now you said that plural though. 
So I'm a little confused. 
Melissa: Yeah. So we definitely, when we are building our list, we have multiple lists. We have different lists for different people, depending on what part of the buyer's journey that they're in. And it's important to make sure that they're on those separate lists because they have a different experience.
Paul: And you know what, where we see a lot of people go wrong is they put the most random things into the marketplace when it comes to building a list and you know what the best thing they do is if you base that list building off of what you actually are going to offer them later on. 
Melissa: Yeah. It's really important that we're proactive with our building.
And by being proactive, we want to attract the right people into our offer. So we have to really think about the end game, where do we want to lead people? So as we're building our list and make sure to put things out there that are going to attract the right people that are going to be naturally interested in the next step with working with us.
Paul: Yeah. So as an example, many, many years ago, I'm going to date myself here, back in the mid nineties is when I started my list building and one of my new agents he wanted to do repossession homes. He wanted to work with investors, right?
But what he ended up finding out very quickly though. Like we were back in the day, HTML building our own websites back then and I helped them out.
And what we were doing though, is we were like, when the list came out from HUD or when these repo lists came out. We would try to go out into the advertising. Right. 
But what would happen is by time we placed an ad in a newspaper or in homes magazine, the house actually would be off the market by that point in time.
Right? So what happened was, is the opportunity disappeared before we could get a potential buyer for it. And we really went to build this back then a list of investors. So we reversed engineered it, and we created an opportunity. We actually were doing lead capture, email captures back in the mid nineties and grabbing people.
What have we realized we had to reverse it, we need it. We know that we needed people that were interested in buying these repossessed properties, these investors. 
So what we need to do is create a reason and build a list of investors. So again, because they w what would they desire? They would desire the good deals, right?
So the good deals have come on and off very quickly. So what we did was we built a list of investors that were sitting here waiting, and then we could send an email to back then it was like blind car BCC. Remember that? 
Cause we didn't have all these emails, software these days, but we would send an email out every week, letting them know like, Hey, here's the houses that just came up for sale.
And then what happened? My agent and I, like we were selling a ton of listings that way, because the moment that somebody came on the market. We already had a buyers list waiting to purchase. Right. 
And that's, that's a really aligned list. Like people that are like ready to do, take the action. And a lot of us don't do that.
These days. We put the most random things out in the marketplace that would be like me putting a coupon for a pizza hoping that they were an investor in real estate. 
Melissa: That would make any sense. I love that because again, that's probably was a very personalized experience for them too, because they were like, oh my gosh, you're actually listening to the things that I'm interested in.
And then today here's here's, here are the things that you can choose from. And they probably felt it was a very personalized buying experience for them. 
Paul: Yeah. And you know, and then many years later, like when we were coaching photographers in the photography space, I realized. You know, we, we saw a lot of people that were really struggling to get higher end clients.
And what they were doing is they were like photographing. They knew just put a digital image, they would brag about it on social media. Right. 
And they would try to list build doing that, to get people that might be interested in future photo shoots, but what ended up happening, they were kind of getting like the Groupon crowd, you know, because they always saw these digital images, digital images.
Because if you, if you want to attract a certain client, you need to project, you need to put out the right information to list, build that way. Now, what we realize is those of the people that we're coaching that actually showed like artwork, like displaying in people's homes, like big, beautiful canvases up on the wall, beautiful albums being printed out.
Like those are the people that are spending more money. They weren't looking for the digital files in the, in the low. 
So when they were list-building, they are attracting the right people in because they were projecting like what their offer was. They knew like they wanted the higher end. 
So they started showing that type of work because a lot of times, a lot of us like we, we almost keep our offers like 007 secret agent.
We keep them private and quiet and then we spring it on people. Oh, by the way, I have this thing that I'm going to sell you. And it's not even aligned with who we attracted into our world. 
Melissa: Yeah, I think this is a really great reminder too, about quality over quantity. Because again, when we think of lists, we think of, oh, we have to have this big, big list.
Right. But that's not necessarily the case, a really small list that is really hyper-focused on what it is that you do and interested in what you do. That's a quality list. That's a list that's going to, that you can cultivate and can really connect with that's going to lead to your, to your offers and more likely to buy.
So remember when building. You don't necessarily have to build a list to build this big list of people that are not going to buy that people are not the right people. You want a quality list of the right people. 
Paul: Yeah. That also reminds me of a few years ago in Chesapeake city, Maryland. We went to a Chesapeake city day and they had a bunch of booze and, and they had these pop-up tents and everything, and there was this one random booth.
There was nobody actually at it, but they, they all had had was $50 Walmart gift card and an entry blank. And it was like, oh my goodness. They're getting the most, like they're getting people signing up, but unless they're local business that like drive people cause they get, of course they're there locally.
Like it's so generic. So we have to be careful on that piece of bait. Like the thing that we put out into the world, because it, again, you'll get a huge list. As Melissa was saying, you'll get a huge list, but it's not quality. You know, it's something that's I would almost look at it as like a muddy list.
It's not very clear. Like why these people are on it, you know, and what you're going to offer. And it's almost a little blind. Like, if you think about it, when you do a contest, if it's not tuned in, right. Or you could do a giveaway and that's not tuned in right. Like that, that can attract people in on your list, but then they might not even know what they're opting in for.
And when you'd go to send them an email, they're like, why are you spamming me? I don't even know who you are. You're a stranger danger. Right. 
Melissa: We want a crystal clear list, right? 
Paul: Yes. So let's look at this because you know what, a lot of people aren't guided properly, they don't know how to create that, perfect list experience for people.
So I think we actually put this together, Melissa, and you want to talk to them about that? 
Melissa: Yeah. We've made it really easy for you. We've created the perfect list building experience guide, and this is going to walk you through on how to create an awesome list building and experience for your audience. 
So you want to head over to the show notes and you can download the guide and get started with building your list the right way.
Bringing in the right people on your list that quality list of people that are going to be more interested in the things that you do and the transformation that you're promising. So again, head over to the show notes and you can grab that guide. 
Paul: Yeah. So just circling back real quick. This is all about lists.
They're not all created equal. You know, you want to have some ads ready, willing, and able people that are aligned with your offer, not just the randomness that's out into the world. So that vanity metric is not as important. 
If it's not quality, we rather have you focus on the quality versus the quantity. We want to make sure what we put out into the world, like what we're projecting, that's naturally that messaging and what the offers that we put out in the world is going to attract the right people to us right from the beginning. 
So we have to be very careful what we place in there. And I hammered on it before. And I'll hammer on again, is that it's quality over quantity.
Stop focusing on everybody else in the world and their big, huge numbers.
It's not going to move the needle for you. At the end of the day, you do want somebody that's going to want to be very aligned with the offer that you make them. So the, again, they get the transformation that Melissa was speaking of. 
Melissa: Yeah. So we've had an awesome time talking on the podcast, so remember to subscribe if you want to learn more about online marketing and be sure to share it with a friend we're talking and jamming on things, all having to do with marketing to build your list and bring the right people into your world and make sure you grab that guide because that's definitely going to help you out on your journey too 
Paul: yes. And until we talk again, remember marketing matters.