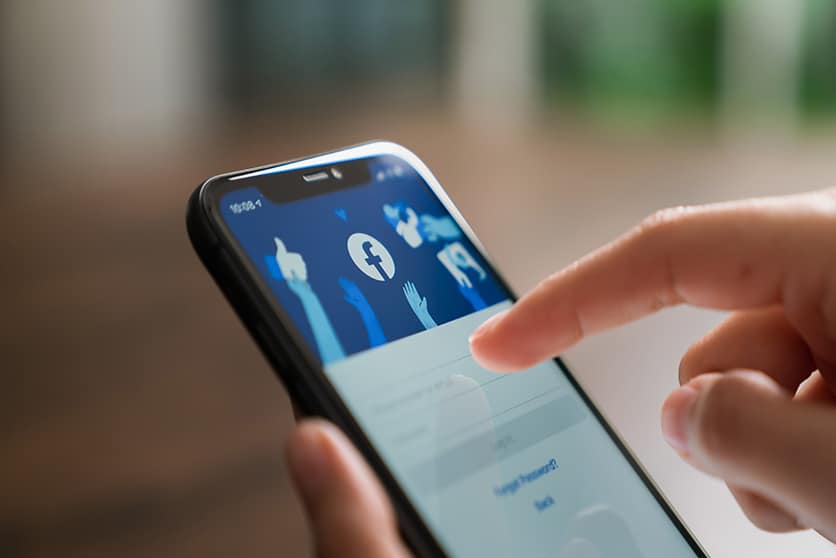 In this episode, we are discussing the most common mistakes people make when running Facebook Ads.
We are looking at why you are not getting the expected results from your Ads, how to avoid the most common mistakes and how to set yourself up for success.
Sign up for our ongoing free Ads Challenge and learn how to create Facebook ads that transform strangers into raving clients! https://adschallenge.com
Subscribe To The Show
3 Big Take Aways
• Why you are not getting the expected results from your Ads
• How to set yourself up for success before running a Facebook Ad
• How to map out your game plan before running an Ad
---
Ads Challenge – Sign up for our ongoing free Ads Challenge and learn how to create Facebook ads that transform strangers into raving clients!
Adaptive Inner Circle – The Adaptive Inner Circle is an epic 12-month experience for online business owners, coaches, course creators, and membership site owners who aspire to create financial freedom and a lifestyle they want for themselves and their family and also create a positive impact in their community and the world.
Adaptive Marketing Program– The Adaptive Marketing Program is an exclusive opportunity for online business owners, coaches, course creators, and membership site owners to play bigger and bolder in their business and explode their bank account with more clients!
For a list of our resources & recommendations visit: InternetMarketingBiz.com/links/
Connect with us on social!
Join the Online Marketing Podcast Community, our private Facebook group dedicated to those that want to learn the in's and out's of online marketing for their courses, memberships and coaching programs. We share tips, tricks, techniques, resources, and more!
Instagram: @realpaulpruitt & @realmelissapruitt
Facebook: @realpaulpruitt & @realmelissapruitt
Subscribe To The Podcast
And if you loved this episode, please share with a friend and leave us a
review!
Read Full Transcript
Melissa: We're jamming on common mistakes with ads and how to avoid them. 
Paul: Oh my goodness. You mean people make mistakes when it comes to ads? Never, never, man. Do I wish that was a reality, but you know what? We do a lot of times. And one of the biggest mistakes that we see is a lot of people that advertise a lot of business owners, entrepreneurs, however you claim, you know, identify yourself.
We are in that fire sale mode. We like wake up and we just think everybody else is waking up wanting our thing. 
Melissa: It's usually a panic. It's like, oh my gosh, I have to put something together and get it out there right away. And although I love that ambition. I love that. Let's just get it out there. It also doesn't set you up for real success because you haven't planned everything out.
Paul: And, you know, I use horrible analogies all the time. Things that I probably shouldn't use, but in American football, There is the football field and there is a play that's called the hail Mary and the hail Mary. Kind of like that last resort play, you know, they're really far away like this is that, that one play where they throw that ball and it goes clear across the field.
Like, you know, just like a really far distance. And they're just, they're really seeing back in the crossing your fingers and hoping like somebody in that ends up in somebody that's going to catch that ball. Right? And I feel like that's what a lot of us do when it comes to marketing 
Melissa: really, again, it puts you in that position where you're kind of in that panic mode, you're trying everything you can last resort.
And when we do that and from that state, we also, we're not thinking clearly we're not thinking everything through and again, not setting ourselves up for success because we're not looking at all the pieces of that marketing funnel. 
Paul: Yeah. And if you think about those pieces, it's kind of like that analogy.
It's like a P we want to move people down the field, you know, we're going to meet them. They probably didn't wake up again. And they're in that end zone. That's where we make the sale. Like they just woke up today. They're doing their life, they're doing them. You know, they they're judging their friends on social media.
They're looking at like, who ate what last night, you know, and the photos and all that stuff. And then what happens though, is they're going to run across our ad, run across our promotion, maybe see our email. But they don't necessarily know us. They don't like, know and trust us at that point. And probably they didn't wake up out of bed, like rolled over and say, Hey, honey, I want to buy this thing today. And I really hope I get this ad. 
Melissa: So typically doesn't happen. 
Paul: So what we want to understand though, is like play by play, like moving that ball down the field. Right. It's like having a process in advance. It's like mapping this out.
Like, and that's, that's kind of what professional sports do don't they, they like they get in a huddle. Map out and they do the strategy and the plays and like, how do we get this ball down the field? Like whatever the game is in general. But what I want you to think about is how can we apply that in our business?
How can we take step-by-step. And like map things out in advance. So before we do an ad, because again, this is where we see most people make a mistake. One of the biggest mistakes that we see is people have no game plan. They are seriously like, you know, you know, how many people it's amazing. Like how many people that when we talked to and you're like, oh, my ads aren't working.
I was like, oh. And I started discovering like going through a conversation with them. And they actually like created the ad when they had like the, the ad account open. Like, no matter what, if it was YouTube or Facebook ads or whatever, Google ads. They were like staring at the screen going, what should I put in this blank right now?
Melissa: That's, that's so dangerous when you have the time and space to map things out, you can actually take time to really pay attention to the headlines that you're doing to attract the right people in the copy of the ad. Even like the image or a video or what you get to decide, which one's better for your audience, because you can really assess.
Paul: But when you're doing it last minute again, you're not giving it the time and space that it really needs, and you're not setting yourself up for success. So that's why mapping out is so important in your entire marketing funnel for the ad and then leading to the, so the offer. 
Yeah. And we don't want to alienate everybody in our audience.
Right. So if we're always just saying, Hey, I hope you woke up today and you want to buy my thing. It's like that, that person, that, that, again, they're at that finish line, that goal line, like whatever, the . Analogy, bad analogy that I'm giving. But what it is though, is like, that's, that's like when the final result is that's when they're gonna purchase like our offer, you know, whatever that product or services, right.
But what it is that w I would consider that like a hot prospect, right? Like that's somebody that's ready, willing, and able, like, they're making a decision right now, but the majority of our audience did not wake up feeling that way. So we really need to see in that map, like any journey, there is the buyer's journey.
And there are people that are not hot prospects, like. They're not going to buy today. They're like in earlier stages, you know, and kind of look at it like at that temperature check that you have a warm prospect, so maybe they're ready, willing, but not able this time around, like during your launch or your promotion, like, they love you.
They're into you. They trust you and everything, but maybe they just don't have the money in the bank this time. Or they're new. They don't have the resources. Maybe they don't have the time available or whatever. They they're going to buy from me in the future, right? So we need to keep in mind and not everybody woke up today wanting your thing.
So when we do our ads and we do our promotions, we also need to speak to these other audiences. This is where the messaging that we talk about a lot really comes in. So in this map, in this buyer's journey that you think about, you know, you're gonna have your, a small bucket of hot prospects, right? The people are going to buy your thing.
But before that stage, can't alienate these people, you have other people that need the raise, their hand, they're your warm prospects. But then there's an even bigger bucket of people and that are your cold prospects. That's the cold audience. Those are the people that like, they're, they're into you, but they're not ready, willing, like they're missing two of the three things.
Like they, they're not ready, willing and able to make that a hot prospect. So probably missing two of the, two of those three elements. And here's the interesting thing when it comes to this. We have put together something really incredible because we know that a lot of people don't have a marketing background.
We put something that we want to help you dig in to create your own map. So your messaging is in line with your audience so that you can guide those cold prospects into warm and take those warm leads into hot buyers. You know clients, customers, however you look at them, Melissa, did we,what do we have for them? 
Melissa: So we have our ads challenge and you can get started with us with adschallenge.com. 
And what that is, is our five day challenge, where we're really going to take you through a process. We've been talking about processes and really understanding the entire system to help you really map out your ads so that you can speak to those strangers and lead them along this buyer's journey, and really connect with them along, along the way as well.
And what you'll find. You were saying, Paul is like, it's not usually just one ad. It's kind of a, a lot of different things, a lot of different processes and systems we put into motion to really connect with people depending on where they are in the buyer's journey. 
Paul: Yeah. And here's the thing is when you have a plan, it actually is a lot more simple where it's complicated is when you're trying to think of all these things.
And again, you're staring at the ads manager or the, you know, the ads console, and you're just like, what do I put in this blank? This is about having a game plan about taking a step back about mapping things out in advance, like putting it out in a visual way. So you already know your headlines, you already know who your audience is.
You already know what the type of message and the offer, like what step that you're taking them through. And that's exactly what we're going through today. And we definitely can help you in the edge challenge. So again, make sure you go over to the ads, challenge.com, but today was all about avoiding those mistakes.
Like. Get sucked in and like, be that person that's staring at it and going, okay, what should I put in this blank? This is maybe the magic answer. What's just something here. And then, then two days later you're like, oh my goodness, like mark Zuckerberg just took like, you know, $200 on my bank account and nobody bought.
We don't want that to happen to you. So again, don't focus on that hail Mary. We want to take people through the journey, through the map by you mapping this out ahead of time. 
Guiding those people into an informed buying decision. Step-by-step play by play. Taking that cold audience into a warm audience, into a hot prospect, a buying customer, client, and you can get there going through the ads challenge. 
Again, we don't want you to do this on your own. We want you to rock it and we want to see you over there at adschallenge.com. 
Melissa: Yes. So, and if you liked today's episode, we would love for you to subscribe to the show and share it with a friend, let them know because we love jamming and talking all about online marketing.
And again, helping you stop these processes so that you can set yourself up for success. 
Paul: Yes. So here's the thing. Come into the adschallenge.com with us this week. We're so excited, but between now and then just remember, don't forget marketing matters.