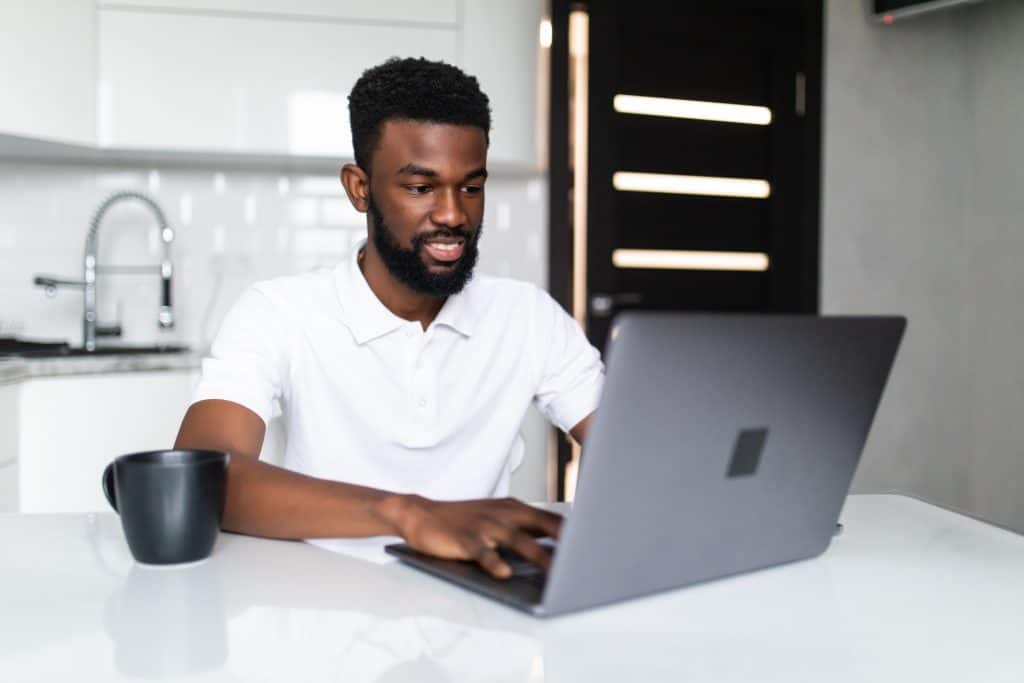 Sometimes when we create content, we get so close to it that we think "this is going to be amazing and everyone's going to love this".
But when we put it out there and it just doesn't hit right, we feel totally defeated and then we just stop
What we always have to keep in mind is that marketing is all bout testing.
That's why we really need to pay attention to the feedback loop. It will help us in gaining that growth even faster by leaning in on topics that people are actually looking for.
In this episode, we're sharing our number one way to build your list fast and create content that resonates with your audience.
To learn more about the in's and out's of online marketing for your courses, memberships and coaching programs join our Online Marketing Podcast FB group: https://www.facebook.com/groups/399174500977915
Subscribe To The Show
3 Big Take Aways
What you can learn from your audience's feedback
How to reframe content to resonate more with your audience
How to amplify the content that is working
---
Resources
Online Marketing PodSquad: Our Exclusive Community where we talk all things about Online Marketing! From list building, building an online course, starting a membership, putting together a marketing campaign, paid traffic, creating an awesome online offer…we'll dive into all of it!

Each month we'll host a FREE live private training on Zoom, where we'll pull back the curtain on some of our best marketing and selling strategies, along with an opportunity for you to ask questions.

All you have to do is sign up & we'll give you a heads up on when our next call will be.

Sign up today at OnlineMarketingPodcast.com, it's free to join us on these live trainings & we can't wait for you to join us!


Adaptive Inner Circle – The Inner Circle with Paul & Melissa Pruitt is an epic 12-month experience for online business owners, coaches, course creators, and membership site owners who aspire to create financial freedom and a lifestyle they want for themselves and their family and also create a positive impact in their community and the world.

Adaptive Membership – Adaptive Membership is an exclusive opportunity for online business owners, coaches, course creators, and membership site owners to play bigger and bolder in their business and explode their bank account with more clients!

Connect with us on social!
Instagram: @realpaulpruitt & @realmelissapruitt
Facebook: @realpaulpruitt & @realmelissapruitt
Subscribe To The Podcast
And if you loved this episode, please share with a friend and leave us a
review!
Read Full Transcript
Melissa: Today, we're sharing our number one way. We build our list fast, 
Paul: so not really slow. This is a fast methods. 
Melissa: The fast method let's get, let's get building our list fast. 
Paul: Okay. But how can we do it faster? 
Melissa: Maybe a little faster. 
Paul: Okay. So let's go ahead and dive into it. Now, the one thing I think we do need to tune in and just remember, you know, we talk all things marketing on the show.
And our content all the time. And the thing that we really need to reinforce and drive in is to understand that marketing is testing. Now, what I mean by that is that not everything that we do do, we hit it out of the ballpark and out of everything we do do we go out perfect. And neither are you. And neither is any of the multi-billion dollar companies that are out there.
Like that's why they shift and change agencies and messaging and logo. All kinds of things all the time, because marketing is testing and we really need to keep that in mind when we're going out and putting our offers in our messaging, out into the world. 
Melissa: Yeah. I think that's such a good reminder for us as well, too, because sometimes when we create content, we get so close to it and we're like, this is going to be amazing and everyone's going to love this.
And then we put it out there and it just doesn't hit right. It's not a winner. And then we feel totally defeated. then we just stop. and does that sound familiar? Cause I know we've all been there before we put something out there. It doesn't work. And then it's like, ah, nevermind, this doesn't work. I'm just not cut out for this or I'm just not gonna do that anymore.
Paul: Yeah. And it's really interesting because some of we've all had this experience. We'll put something out that's like, not as serious or that's personal, or like that's off the cuff type thing. 
And like, we get all these likes and these comments and stuff on our social media. And we're just like, what the heck just happened?
I posted my really good content thing yesterday and nobody paid attention to it. And then I did this and like, I get all this, like, And we get in our heads. Right. 
And the interesting thing is just looking at it is we need to take the time and actually look at this feedback loop. We need to look at it because we're not hitting this all out of the ballpark.
Sometimes it's a base hit. Sometimes they're striking out, like sometimes why am I even using analogies? Like this could be a strikeout. Right. 
And I don't even know it until we put it out and test it. Right. So what we want to think about though, is the number one way that you can improve your marketing and also list building and launching and going across the board.
It's truly that feedback loop. You have to put something out into the world and see how the world, see how your audience reacts to it. That itself is gold in a lot of people, again are paralyzed. They they're trying to, they're like in perfectionism stage, they need to get it all right.
And perfect. And everything from their point of view, before they put something out into the world. And then a lot of times we see it. There's crickets. Because they didn't test, they didn't put things out into the world just to see the imperfect, perfect version, which is, I just screwed up right there, different versions, just to see, like how can you incrementally improve over and over again?
Melissa: Yeah. So again, the first step is really just putting things out there. And at that point, when you, especially when you're first getting started, that is where you're going to test different topics, different. things as far as with content-wise and it's really all about the quantity and consistency and getting it out there.
But then again, like Paul was saying, you got to pay attention, pay attention to where you're getting those likes. I'm not, maybe not necessarily even just the likes, but also too, like the, the comments and the discussion. And if you find that something brings up a really great discussion, then create more of that, create more of what they want.
Like you want to really pay attention because your audience will tell you right away, if that's a topic that's of interest to them and they want more information. And then when you get some of that silent feedback, that might not be a topic that might not be as interested in them. Maybe it's a great topic, but you just have to find a different spin to explain it.
Paul: Yeah. So we really want to spend some time and look at this because not, not just on the front end, which is the list building, but also through your entire marketing plan itself, we look at like how many people open an email, you know, like was the topic of the hook really good enough? Like that's testing, it's a feedback loop.
Like how many people went to an actual landing page or an offer, you know, what is this one better? Or that one, like, again, this is all testing. This is just seeing what people are reacting. How many video views did something get like, did it really tune in the topic or what the, what it was the hook did it, did it pull people in how many people like actually stayed on that podcast or on that video and got all the way through to the call to action to see, you know, was that really effective?
Like there's so many different things that we timely we can measure measuring is a little bit more advanced, but we at least need to have awareness of this at least on stage one, just to know, because again, we're not gonna, again, we're not going to knock it out of the park every single time. We need to look at that.
I have to say it is vulnerable. Number one, to put something out there as time progresses and you actually tune in your message, you tune in your offers and everything is working really well. That feedback loop is going to help you also decide, now this is we're going to have to separate the emotional side because sometimes the topics that are really near and dear to our hearts, that like we really lean into that we want to talk about a lot.
Might not necessarily be the conversation that our customer consumers, you know, our followers, the people that are listening or watching, or, or tuning in are really interested in. So, what do we have to do with those topics? 
Melissa: So we have to delete those topics and not talk and talk less about those things. And yeah, that is, that can be very emotional because like, oh, but I really want to talk about this topic, but again, if it's not intentional and leading people down a path to work with you with one of your offers, and if it's also, if it's not something.
You're getting a lot of great feedback about then, you know, the evidence is showing you that your audience isn't really interested in that. So again, you might need to delete those topics and, or look at it and figure out, well, how can I reframe this in a way that my audience really get it really understand.
It could just be, you know, changing some of your language, your approach to it. But you definitely want to pay attention to that. 
Paul: And then on the opposite side, We really want to pay also attention to those winners, the ones that people really do connect with, because you can probably create subtopics.
You know, that content squeeze we talk about in other areas is like you have a lot of opportunities, like when people really buzz in and really tune in on other topics, . We really want to amplify them. 
And from an amplification standpoint, if you want to reach a new audience and you know, these things are like hitting the funny bone and people like it really gets them alert.
They stop and, and they, they really tune in. That's when you would actually go into like . Facebook ads. It could be more than just Facebook. It could be on Pinterest. It could be LinkedIn, it could be TIkTok or whatever, you know, wherever your people are. But what the key is here is what we want to do is amplify what's working because ads in general will just amplify.
They will not fix what's right or wrong with your messaging or your offers. So having that feedback loop is very key and what's really cool is once you do this long enough, you're going to be deleting the ones that aren't working as well. You're going to be leaning in more and more to the ones that do well.
And then everything just gets easier and easier because you're, you stay more focused. You stay more consistent and on track with what you already know that works in the future. 
Melissa: Yeah. And also it's great for your audience too, because you become known for something. They know what to expect. It's that consistency.
And again, we want to create a consistent message for our audience. So they know where they're going on that path with you. They know where they're, you're leading them on. They feel good about it. You're going to feel good about it. It's an overall better experience for everybody. 
Paul: Yeah. Speaking consistency in that conversation.
If you want to come over and join us, we have an incredible community. Where we jam on all things online marketing all the time. Melissa, you went tell everybody about that. 
Melissa: Yeah, absolutely. So we would like to invite you to join our online marketing podcast group. We'll have the link in the show notes where you can join, and it's just a great place to hang out with like-minded entrepreneurs.
We talk about marketing, selling our offers. We share things, but going on about the podcast. So again, check out the show notes and we'll have information there for you there. 
Paul: And you'll see us doing this in practice, which I think is really exciting. So it was really awesome today because we jammed on our number one fastest method to grow our lists.
And really what that is, is understanding that marketing is all about testing and we really need that feedback loop and what will help us in gaining and getting that that growth even faster is leaning in on what people are actually resonating with leaning in on those winners, amplifying them finding more variations in similar topics.
Looking at the things that people just don't tune in, figure out, do we need to do tweaks and adjustments reframing, you know, maybe different hooks, you know, different offers inside of there, or totally banning them all together. Knowing even if it's something that we're emotionally connected. We can let it go because we want to connect with the people.
We want to speak into the language of the conversations they are already having. And sometimes the topics that are near and dear to us, if we really want to talk about might not be relevant to them until they're actually in our world a little bit closer. 
So we jammed on that and also invited you to come into the online marketing podcast group, where we have these consistent conversations as well.
You'll see everything that we talked about today. In the practice, which is really exciting. 
Melissa: Yeah. There's just so much fun. So please, if you liked today's episode, make sure you subscribe to the show. So you don't miss an episode where we're jamming all things about marketing and selling our offers and getting in front of the right audience so that we can lead people into our world and make sure you share with a friend to let them know . That we talk about all these things every single week on the show.
Paul: So until we talk again, remember marketing matters.