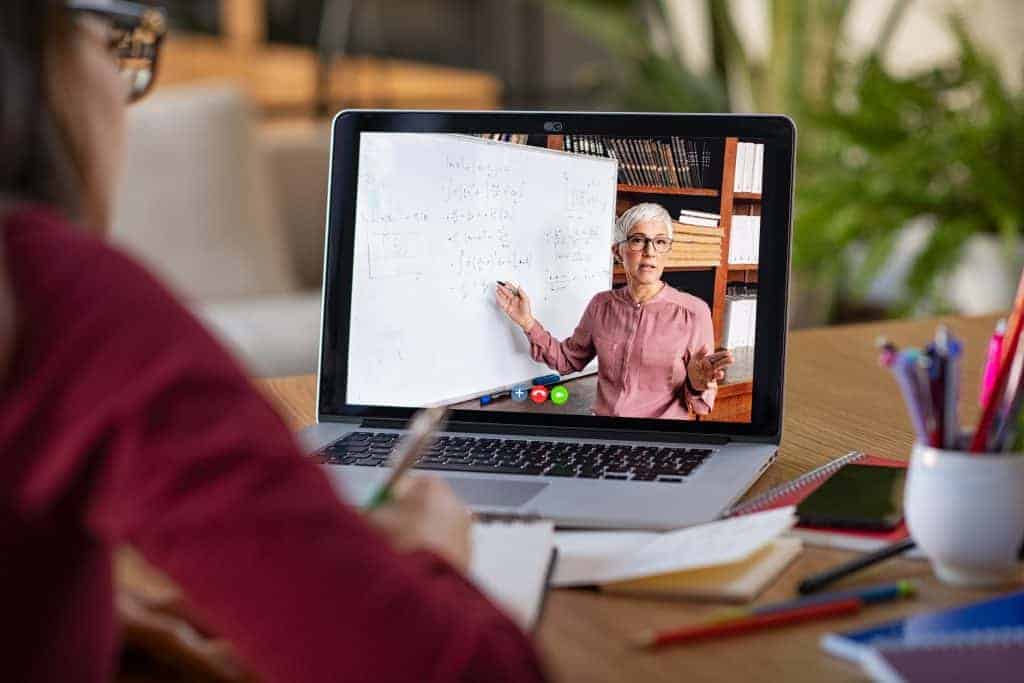 When it comes to choosing the right platform for your membership, you are facing a lot of different options.
In this episode of our Mastermind Series, we are discussing some of them and why you should always keep the end goal in mind, no matter what platform you end up using, which is to create a seamless experience for your members. After all, this is more important than any specific technical details that each of the platforms offers for marketers.
Subscribe To The Show
3 Big Take Aways
Why the approach matters more than the specific platform itself
Why you should not get distracted by technical features
How to combine platforms
---
Adaptive Inner Circle – The Adaptive Inner Circle is an epic 12-month experience for online business owners, coaches, course creators, and membership site owners who aspire to create financial freedom and a lifestyle they want for themselves and their family and also create a positive impact in their community and the world.
Adaptive Marketing Program– Adaptive Marketing Program is an exclusive opportunity for online business owners, coaches, course creators, and membership site owners to play bigger and bolder in their business and explode their bank account with more clients!


For a list of our resources & recommendations visit: InternetMarketingBiz.com/links/
Connect with us on social!
Join the Online Marketing Podcast Community, our private Facebook group dedicated to those that want to learn the in's and out's of online marketing for their courses, memberships and coaching programs. We share tips, tricks, techniques, resources, and more!
Instagram: @realpaulpruitt & @realmelissapruitt
Facebook: @realpaulpruitt & @realmelissapruitt
Subscribe To The Podcast
And if you loved this episode, please share with a friend and leave us a
review!
Read Full Transcript
Melissa: So I see next is Mona. 
Mona: Question what do you think is the best platform that we have nowadays? Cause I I'm ready to switch. I don't like the platform I I'm on I'm on 10 X pro, which I thought was gonna work. But I don't, I really don't like the way it's layed out and I know Searchie is developing, but I don't know that it's fully developed. So what is your opinion about that? 
 Cause I know, I know it's hard to switch it all over. I listened to the podcast the other day. 
Paul: Well, that's just going to be a hot topic.
Mona: Yeah. Well, I still, I think it's a good time to move if I'm going to sell. 
Paul: Yeah. if you even see that tension and you're already feeling it and you can see, like you're not going to, because you're at a certain level and you can't grow beyond it and you just see you're feeling the complications.
We personally we went around and we, and we coach people in ADaptive these days and also Inner Circle, we actually have two full-time coaches that are on our team that actually helped on the tech. So we're inside of it. You know, ClickFunnels active campaign Ontraport inside of Kartra inside of Kajabi.
And what's kind of funny is behind the scenes, like we're, we're on Kartra and just ironically, like at least one of the coaches is like, if we can get everybody over to Kartra, life would be easier. For us it's just been intuitive. But Searchie visually, and like the flow is very beautiful and it's really awesome and cool to see it's very outside the box on what the industry has.
At the end of the day, I would just, whenever you go into an industry and you just want to look at the top three competitors in a market, and typically you can't go wrong on getting the things you need. Because just like in photography is like, oh, do I get a Canon or Nikon? It's like, it doesn't matter.
Cause one's going to release a new camera today. And then three weeks later, the other one's going to out do that one. Like they're going to stay competitive. That's the cool thing. They're going to stay competitive. They're not, they don't have their own little niche audience. And that's what we had to be careful.
Like the one that you're on, they're sold inside of a niche. Like people buy in. That's like the people, the outliers over here, if you look at the mainstream type thing, they're all competitive. So they constantly have to be, they had their one up themselves a lot of times. 
Mona: And I think Searchie is adaptable to some of those, correct?
Paul: Yeah, yeah. Yeah. They're doing great. And they're listening. They're they're building and they're integrating with a lot of things over there. We're we're so invested in Kartra it just doesn't make sense for us to start all over again 
Mona: Yeah, I figured that, but since I'm just so starting, I'm like maybe I should just go over to Searchie and start there. I'm a little nervous though. Cause my tech people don't know how to run it. Yeah. 
Paul: So there are people within that world that are positioning themselves as a tech people for that product because it's newer. So there's people that are like, Ooh, new opportunity. Let me jump in. I'll become the expert at this. So they they're seizing that opportunity that most of the established tech people don't because there's not a big enough audience to warm people that don't need it.
I have to say, well, what do you want to keep in mind? So we're all in these bubbles, right? Is that if you look at the bubble and there's nothing wrong with it, but what I'm just saying is that becomes our sole reality.
But behind Kajabi is a team of internet marketers as well. Brendan Burchard is one of those people, right. They know a lot inside that upside down the other, as far as digital marketing as well, you know, then, then with Kartra yeah. Frank Kern and other people that are partners behind the scenes of that.
They're huge as well. They're like in the digital marketer, traffic and conversion space, the whole different circle of people. So wherever, whatever world we're in and the circle of people that are in it, like sometimes that's the blinders. That's what we only think that that exists. Here's the thing for all of us, no matter what.
Our members are not going out and comparing and contrast, all of ours are so sweating things that they don't ..It's cool. It looks better or it flows this or that we know where the content is. 
They just want the content 
Mona: I just want it to be pretty.
But no, that is, that is extreme wisdom. And really my tech guy knows Kajabi inside and out. Yeah. And that's where he wants me to go. Yeah. Yeah. Yeah. 
Melissa: And a lot of these platforms too, you can do like a little trial too, for a lot of them just to try it, to feel it, the interface and things like that for you to try it out first, before you switch over everything over.
So you could do that as well too, to kind of get a feel for it. 
Mona: Yeah. Okay. Well, great. Thanks. 
Good. Good. 
Patty: I will just I'm on Kajabi. You can also leverage some of Searchie's benefits and embed that into Kajabi or into the Kartra. You don't have to go one or the other. You can actually use some of Searchie in some of the other platforms.
Searchie is not all in one yet, and I'm not sure they're going to be, so you need to put more pieces together versus something like Kajabi, where they really do have all of it. 
Mona: Oh, that's really great wisdom. Patty, thank you. 
Paul: Yeah, we eat, we use it for the player. So even those that are in all access for, for these calls, you know, we, we use the Searchie player so you can type in any keyword and go right to the videos through the last year or so that we've done.
We've done this over a year. Yeah. That you can actually go right to all those videos that talk specifically in the topics. So there is that versatility that that's there. 
Mona: Great. Okay. Now what to do now. 
Melissa: Awesome. 
Paul: For all of us, goal with technology. Is, it gets to the point that technology for you is an invisible conversation.
I'm almost because when it's working, you don't have to talk about it. It does not get by your mind. It doesn't occupy your day. It does what it's supposed to do right 
Now, when you drive your car every day, you don't care how the is working. The only time you're talking about the motors, when there's something wrong, you know, so we, when it comes to tech, you really want to get to the point where you don't have a conversation actively about tech.
Mona: Very good. That's great advice. Thank you. I knew he could help. 
Melissa: Good. Good. Thank you, Mona