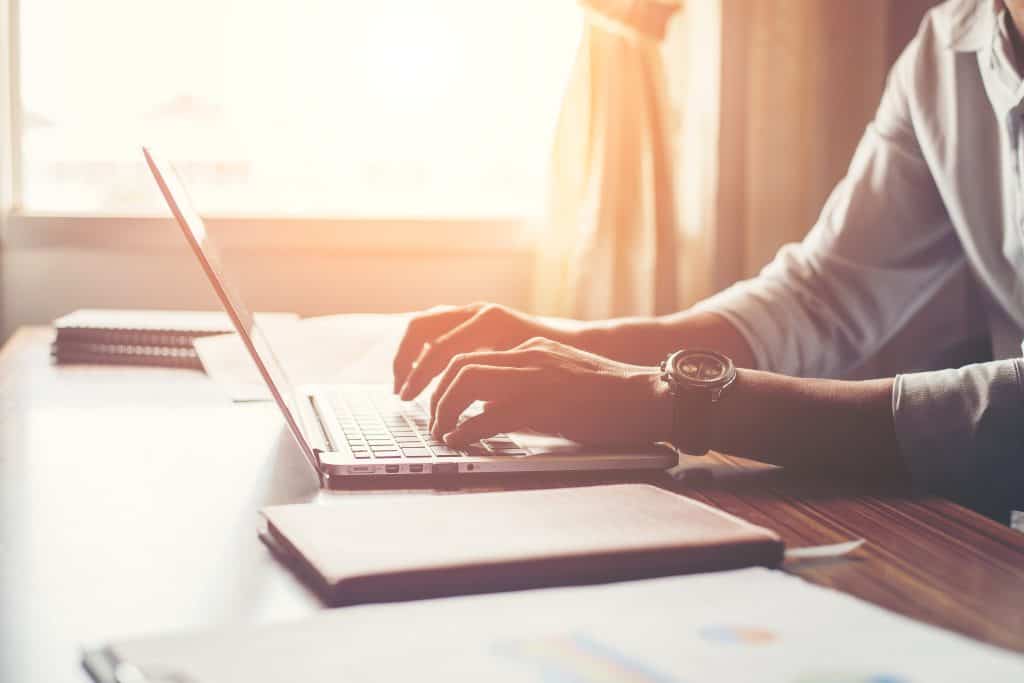 In this episode, we are showing you how to create a content flow that is streamlined, that will attract the right audience, and guide them toward your offers.
This framework will help you to be more intentional with your content creation and delivery. So you can take your audience on a clear path, from coming into your world to speaking into their most important problems, giving them small wins, and ultimately signing up for your offers.
Grab the free Content Flow Framework to get started with creating and delivering all of your content, whether it's in written, audio, or video format, here: https://onlinemarketingpodcast.com/content-flow-framework/
Subscribe To The Show
3 Big Take Aways
How to align your topics with your offers
How to avoid being all over the place with your content
How to come up with a gameplan
---
Content Flow Framework – Want an easy and simple way to create content? Grab our Content Flow Framework to get started with creating and delivering all of your content, whether it's in written, audio, or video format!
Adaptive Inner Circle – The Adaptive Inner Circle is an epic 12-month experience for online business owners, coaches, course creators, and membership site owners who aspire to create financial freedom and a lifestyle they want for themselves and their family and also create a positive impact in their community and the world.
Adaptive Marketing Program– The Adaptive Marketing Program is an exclusive opportunity for online business owners, coaches, course creators, and membership site owners to play bigger and bolder in their business and explode their bank account with more clients!
For a list of our resources & recommendations visit: InternetMarketingBiz.com/links/
Connect with us on social!
Join the Online Marketing Podcast Community, our private Facebook group dedicated to those that want to learn the in's and out's of online marketing for their courses, memberships and coaching programs. We share tips, tricks, techniques, resources, and more!
Instagram: @realpaulpruitt & @realmelissapruitt
Facebook: @realpaulpruitt & @realmelissapruitt
Subscribe To The Podcast
And if you loved this episode, please share with a friend and leave us a
review!
Read Full Transcript
Melissa: Today, we're going to share how the sauce is made and showing some behind the scenes to making our podcast. 
Paul: Ooh, so we get the secret ingredient. 
Melissa: Yes, we do. 
Paul: I can't wait. So here we are on our podcasts and we, we do translate this in a lot of different modalities. But we are going to pull the curtain back and we're going to share what we're doing because you know, what's really great is like our podcasts.
We did it years ago and it did really well, but it was so complex and complicated and was all over the place. And we abandoned that many years ago. And then we came back. We're doing this. And I just had to say, it's so much fun. We have the processes, the systems, the knowledge expertise, and it is our leading list builder.
Melissa: Yeah. It definitely is helping with building our list and getting information out to our audience. It's a great way for people to get to know us. So we just love it. And now that we have these processes in place, it's so much easier than before. 
Paul: Yeah. So speaking of processes, let, let's kind of go through this a little bit.
What's one of the things that we do when it comes to our podcast and we take the time and actually look at like, what offer we're gonna launch next that way we can make sure that we align the topics properly. 
Melissa: Yeah. So we look at what we're launching. Then we determined from there different types of themes and little micro topics each week that we could speak into with our podcasts.
Because again, remember when it comes to list building, you want to be super intentional with the content that you put out there. What you put out there is what you're going to attract. And again, we want to lead our audience down a path. Super intentional where they're going somewhere, some sort of destination.
So we do this with our podcasts in each episode, micro topics, because whenever we're talking about something and it's not by accident, usually if something that we're going to share with on the back end of the podcast about an opportunity or an offer an exciting event everything is super intentional.
Paul: Yeah. So when we do this again, we start with the end in mind, as we always say, and we know what our offer is, we know what we're going to launch. You know what, we're what we're going to put out into the world, what promotion, then we kind of step it back to where we're gathering it because somebody might be listening or watching right now for the first time, never been in our world at all. 
So we want to speak into the conversation, the problems that exist with those that we're trying to attract. And by us doing this very intentionally, and again, we're going to hammer in on that word a lot is being very intentional. Then what happens is the messaging is going to properly appeal and guide the right audience into our world.
Now that'll lead into list building ahead of time, building up your followers with the proper type of people. This will lead into people again, being very perfectly aligned with our offers later on as well. But how do we do that? 
Melissa: Yeah. So the first thing, and it gives us a great practice for anyone that's watching your listening is that we really map out what our promotions look like for, you know, the next quarter and beyond. So we kind of look and see what's going on. 
What are the things that we are leading people into? So, again, beginning with that end in mind having that in mind, as far as like the, what we want people to know about what opportunities and offers, and then we break it down and really think about the topics surrounding that offer.
So again, like Paul was saying. The problems that the challenges people are having, how can we help solve many problems? How can we get people small wins? And we break that down within each episode and what we do first, before we even sit in front of the mic, is we write everything down. 
Paul: This is where I think a lot of people need to give themselves permission that this takes some time. And I think that's something that we didn't know, years ago we were like trying to come up with a topic in the moment and then start recording the podcast like seconds later. And some people can get away with doing that.
Right. But then you're going to be all over the place. There might not be a through line. You could be searching for topics and information. Like as you're spitting things out, you're kind of like, oh, how do I fill out this? And really when you come in and you look at intentionality that gives you a clear path that tells you, okay, today, I don't have to talk about 35,000 different things.
I can talk about one and Melissa. One mini topic, one micro topic that is relevant to the person that you're attracting. 
Melissa: Yeah. So it's really important for us to take that extra step and write everything down. I know you're super excited and you want to record and put it out there, but when you do this, then you'll have a game plan.
And again, it's being very intentional with your audience and where you're leading people to. And also what's really great too, is when you write things down, I know we've even. We've gone back and kind of see like little holes or like, oh, you know, what would be good is maybe we should shift things around.
And that way we way we have a little bit of freedom to do that. Before we sit down in front the microphone and record. 
Paul: Yeah. So it is very key to understand that like when you have a flow, think about it, like you watch your Netflix binch, your favorite show on TV that season typically has a theme.
It has a flow, a guide you through like its end cap, the storyline, there's certain characters, certain location. Certain problems and issues that are dealt with and resolved, you know, the whole arc is throughout that entire season. And for us and for you, that's what you want to think about when you are doing your content as well.
And if you're going to lean in on doing something like a podcast, and this could be translated into YouTube, you know, weekly, YouTube, this could be, you're doing just like a weekly Facebook live. It doesn't necessarily have to be a podcast like using this framework, this formula, there is a certain flow that I say that, you know, that's not heavy as.
That is very light stress free that Melissa and I really enjoy. And we might have a freebie, like a template that might help you with this. 
Melissa: Yeah, we made it super easy for you. It's our content flow framework. It's really going to help you with creating that content flow. And again, like Paul said, you can use for any type of content, whether it's a podcast, whether it's Facebook lives, YouTube, any other types of content written content. So we'll have that framework for you. 
All you got to go to is the show notes, and we'll have the link there. You can download it, and then you can start really implementing this in and thinking about how you can be intentional with your content and create that flow.
So that again, all your contents intentional and leads your audience to your offer. 
Paul: Yeah. So we've been jamming on this. This is just part one of the secret sauce. So we're going to be keep pulling back the curtain, which I'm really excited about, about how we make our content specifically here, our podcasts. And what's really exciting.
Again, is you have the opportunity to do the same thing. You can replicate this. You can be very intentional knowing what you're going to be launching. You can create a clear path. You can plan this out ahead of time. You can map it out, put down the topics, the micro topics that you can handle in your conversation.
That your persons already has a problem. They want solved and we're going to be completely, totally relevant to them. And you're going to guide them through this process. And we have an incredible flow of framework that you're able to get access to that you'll be able to download and get started right away.
Melissa: So such great information shared today. Always love this topic. Really love making things streamlined and easy. And if you love today's topic, make sure you subscribe to the show and share with a friend, let them know that this is what we jam on. All things about marketing and certainly in our offers, getting in front of the right people, the right audience.
And again, remember we have that special content creation flow framework. That's going to help you with creating all of your content. 
Paul: Yeah. So you know what, until we talk again, remember marketing matters.