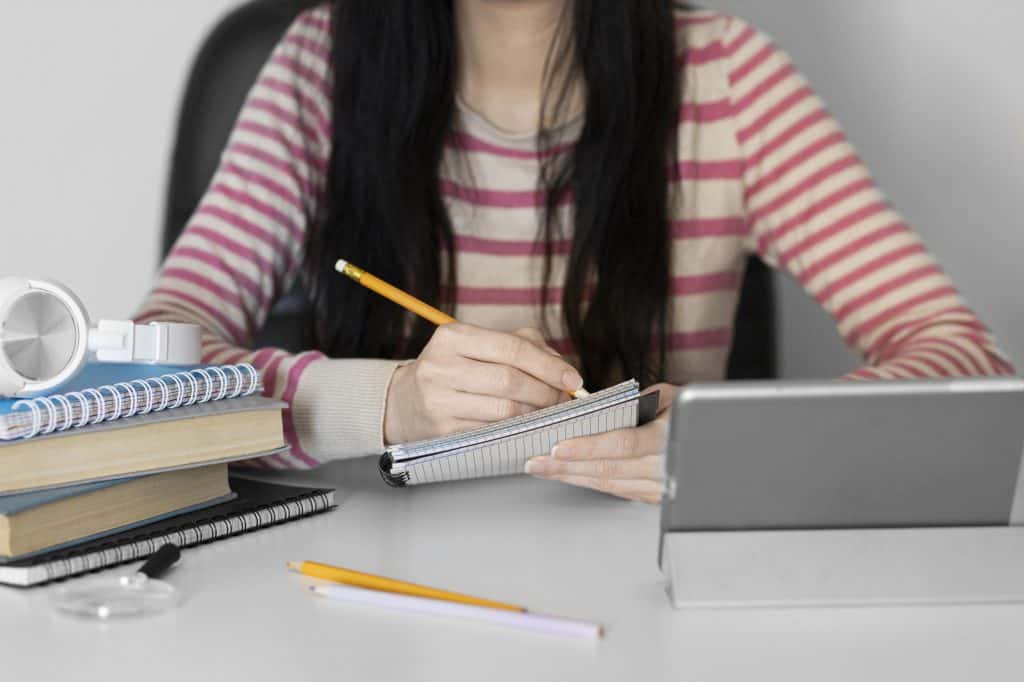 Have you ever had a launch that just didn't go quite right?
Maybe there was some sort of misalignment with the list building.
Maybe you didn't have the right audience that was ready to hear your offer?
In this episode, we are discussing how to make sure that your next launch will be a success, by having the right conversations that will attract your ideal audience, align them with your offer and purposely guide them to an informed buying decision.
Our free Launch Conversation Calendar is designed to help you determine what type of conversations you should have with your audience throughout your launch and what to say each phase of your launch.
Grab it here: https://onlinemarketingpodcast.com/launch-conversation-calendar/
Subscribe To The Show
3 Big Take Aways
The key ingredients to a good launch
How to avoid the most common launch mistakes
How to purposely guide your audience to your offer
---
Launch Conversation Calendar  – turn your participants in your launch into buyers! The Launch Conversation Calendar is designed to help you determine what type of conversations you should have with your audience throughout your launch.

Online Marketing PodSquad: Our Exclusive Community where we talk all things about Online Marketing! From list building, building an online course, starting a membership, putting together a marketing campaign, paid traffic, creating an awesome online offer…we'll dive into all of it!

Each month we'll host a FREE live private training on Zoom, where we'll pull back the curtain on some of our best marketing and selling strategies, along with an opportunity for you to ask questions.

All you have to do is sign up & we'll give you a heads up on when our next call will be.

Sign up today at OnlineMarketingPodcast.com, it's free to join us on these live trainings & we can't wait for you to join us!


Adaptive Inner Circle – The Inner Circle with Paul & Melissa Pruitt is an epic 12-month experience for online business owners, coaches, course creators, and membership site owners who aspire to create financial freedom and a lifestyle they want for themselves and their family and also create a positive impact in their community and the world.

Adaptive Membership – Adaptive Membership is an exclusive opportunity for online business owners, coaches, course creators, and membership site owners to play bigger and bolder in their business and explode their bank account with more clients!

Connect with us on social!
Instagram: @realpaulpruitt & @realmelissapruitt
Facebook: @realpaulpruitt & @realmelissapruitt

Subscribe To The Podcast
And if you loved this episode, please share with a friend and leave us a
review!
Read Full Transcript
Melissa: Today, we're jamming on the six phases of the launch conversation. 
Paul: 1, 2, 3, 4, 6 phases, six phases?
What I love about this, as you said, conversation, and that's where I think a lot of people mess up, they just go from like, Hey, Nice to meet you. You want to buy a watch or you want to marry me? Hey, stranger danger, right?
Melissa: Absolutely. Yeah. We definitely don't want that happening. We really want our launch to feel like a conversation. 
Paul: Yeah. And then a natural conversation. You get to know people, you have different conversations with different people. 
Think about it. Like your family members at home, you have different rapport with them, right.
So you're going to have a different type of conversation. You probably act a little differently, too, right?
Then we go to work. You know, if you've been in the traditional work environment in the past, you, you probably act a certain different way compared to like your family members. And then you have your friends that you hang out with all the time you're in different type of rapport, right? So you have different conversations with them.
What happens a lot of times though, is people get on somebody's email list, your list building. You're getting people in. You want to launch your promotion, put a product out. But we kind of like have the same conversation the entire time. That's a little bit crazy. 
Melissa: Yeah, it's crazy. And it also, it doesn't feel personal.
You don't feel as connected. I mean, if he ever received that email from someone and just. You just feel like another, like number on their list that they're trying to, to reach out to. It doesn't feel personal. So we would only want to try to speak to each person on our list individually, as much as we can.
Paul: Yeah. Yeah. How many emails we get like black Friday every year people we haven't heard from like, oh, you're long. It's like, oh my goodness. Like they are just trying to sell us something,
you know? And it's like stranger danger. Right? So what we want to do is we do want to talk about the launch conversation. This is where so many people mess up because they want to put a product or service out in the world and they go from zero to like 150 miles. And like 2.3 seconds. Right. And this is where we lose a lot of people.
And we want to slowly guide people into that conversation because those would be that follow us, you know, like there is, you know, we talk about the buyer's journey. We also talk about our marketer's map and we're going to overlay those two things and give you a little bit of detail. Were there six phases.
You want to jam that on the first one? Yeah. 
Melissa: So the first phase is the pre pre-launch pre pre pre. 
Paul: Okay. So what is the pre pre-launch? Like what, what will we talk about in that phase? Maybe, maybe. This this episode. 
Melissa: Yeah, absolutely. These are, these are conversations. So in the pre-prelaunch this is the essentially where you're speaking into topics that your audience might be interested in.
And again, remember that, like we've been talking about with all of our list builders the purpose of a list builder activity is really to bridge into your offer. So what are those conversations that are going to bridge into your offer? 
Paul: Yeah. And this is your ongoing conversation, you know, that's leading in, you know, Bringing the awareness of like what your products or services or the conversation that's going to guide people into that.
But then you're going to get closer into the pre-launch. Now in this pre-launch phase, this is where you're really going to line up. Like, for instance, for us, with our ads challenge, right? That's like our launch, right. We want to get people into it.
Right. So we start doing lead magnets. We start doing conversations into building up the interest to getting into that pre-launch so it was like, Ooh, well, when is it? Once it starting Wednesday, can I get in, can I basically raise their hand? Like, Hey, let me in the door. Are you guys open yet?
Melissa: Let me in the door. I think the pre-launch phase really just a great way to think about it. It's a curiosity phase. It's really where you're getting people curious about it. And you're having those conversations that are just going to naturally have people who are like, yeah. Tell me more. 
Paul: Yeah. And then you have the actual launch itself, you know, that, that could be the defining.
A webinar series that could be a training, like a video series. That could be a challenge that could be a summit, like just so many different modalities, different vehicles as far as doing the actual launch itself. Right. And after that though, it wasn't like, we, we bring people up to that moment, you know?
And they're like, Ooh, what is this? This is really exciting. And there's always that next. And what is that finally? 
Melissa: So that next phase is the open open-close cart. That's another phase where again, those conversations are going to be a little bit different than we've had with the pre-prelaunch the prelaunch and the launch.
Paul: Yeah. And this is really where you get to finally make your offer. Like this is the opportunity for people to make that decision to lean in and want to work with you. Whether it's a product service coaching program, membership course, whatever it is, real-world online world. This is that moment that you're getting people really excited that wow.
I want to move forward. I want to say yes. Where do I hit the buy button? Where do I make the transaction with you now? Here's the thing though. A lot of people stop there. 
Melissa: Yeah. Yeah. And there's actually two more phases here. So the right after the open-close cart, we have post-launch. So these are the conversations that happen after the launch.
Number one for the people that have gone through your program and maybe they decide to move forward with you. What kind of conversations are you having with them to onboard them, make them feel comfortable, but then also the kind of conversations that you're having post-launch for people that maybe didn't make that decision to move forward with you, those kinds of conversations are going to be very different.
Paul: I just say, this is where we see a lot of people fail is like, they just focus solely on the people that bought that come in to their offer. And they, they had this rhythm, this, launch conversation, they're in this tempo with everybody and then they like dead stopped them again. It comes back to that dead end that we talk about a lot.
You know, you got people detour, like you got their attention. They're coming through this mechanism with you. And then you just, it's like, okay, you didn't buy a year. You're not important to me. Right. Like, I feel a little damaged. 
Melissa: We don't want to, we don't want to leave them out because also to eventually that they might be someone that you can nurture later on that they might, they might want to join you next time.
Paul: Yeah. And they're also the perfect people to send a recommendation. For you as well, they might not have been ready, willing, and able themselves to purchase in that moment, but it doesn't necessarily mean they don't know somebody else. That would be the right aligned person. Now, after that, cause you know, kind of like easing people out of that launch, then what happens?
Melissa: Yes. So the last phase is really ongoing conversations and this is a phase that just never ends. This is going to be happening all the time. And so those conversations. Thinking about that bridge, what kind of conversations? How can you bridge people into future offers? 
Paul: Yeah. And in a way, this kind of then loops full circle back into the pre-prelaunch, you know, as far as where you're then guiding people into that next offer that next phase.
Now for some people, some products and . Services, they have buyers journey. So this might be a matter of days or weeks or something like that. Sometimes in an impulse buy it's like hours or moments. And then for others of us that you know, that we're building and nurturing a following this entire process could be over several months periods.
Melissa: Yeah, absolutely. So it's really up to you how you want to map this out. But the key here is just to remember, there are six phases here, and as you go through each of these phases, the conversations are going to vary depending on where your audience is along on the. 
Paul: You know what six phases sounds like a lot.
We just covered a lot of ground in a very short period of time. Melissa, is there something that we might be able to guide everybody that's tuning in? Like, is there something that maybe we can potentially help them map this out? 
Melissa: Absolutely. So if you want help with this, we actually have a free download for you.
It's our launch conversation calendar, and this is really going to help you map out those conversations, the different types of conversations that you. Throughout your launch experience. So if you want to go to the show notes, you'll go to the download there and you can grab it and you can start mapping out those conversations, getting really intentional with what kind of conversations do you want to have with your audience to lead them to your offer. So again, they're in the show notes and go ahead and download that calendar 
Paul: Now gone are the days that you have that awkward first date experience with your list that you're like, hi, nice to meet you. Will you marry me all weird? Let's not talk about that yet. Right?
We're going to purposely guide people through that pre pre-prelaunch into the pre-launch into your actual launch itself. What you'll include on the back end, that opening closed cart. That's where we finally make the offer. We're guiding people. We're at the highest authority, the highest sector status, like people just loving us in that moment in time.
Those that want to see us, they're going to lean in and say, yes, that's the Wiener road. We're going to serve and communicate with them in one direction. And those that can't, they're not ready, willing, and able, right this second to go into the current offer doesn't mean that they never will be a buyer or they won't be a potential source of referrals and recommendations.
They're going to go off in a different wide, different direction fork in the road, and we're still going to continue that, post-launch conversation with them. And then we're going to have that ongoing conversation that we're gonna have. And all of this can be perfectly mapped out with the incredible download that Melissa just talked about a moment ago.
Melissa: Absolutely. Absolutely. So this was so much fun today. if you love listening to the show, make sure you subscribe. So you don't miss an episode. We talk all things about marketing and selling and getting our offers out in front of the right people. Make sure you share this with a friend too. We would love to have them join us and listen in, and again, grab that download because that's really going to help you with these launch conversations.
Paul: Yes. And until we talk again, remember marketing matters.