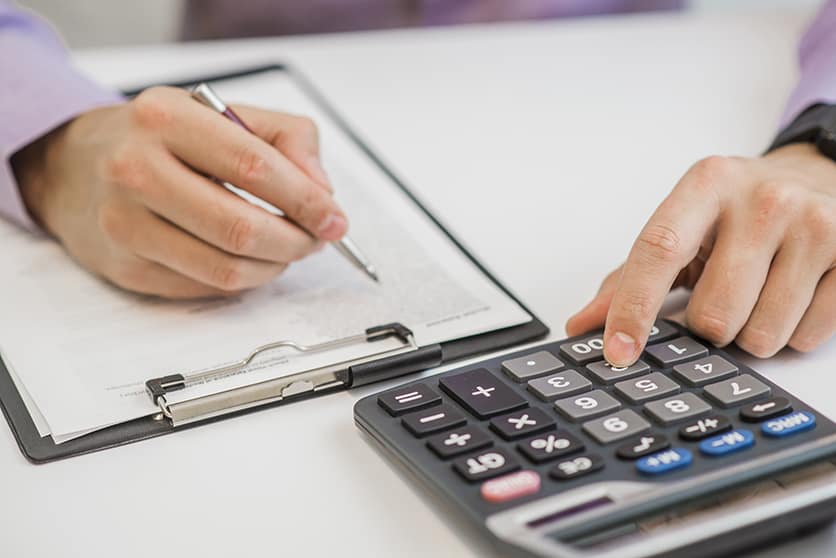 When it comes to running ads, you don't it to feel like a slot machine, where you can't control if you will win or lose.
Ads should rather feel like an ATM machine, with a more predictable outcome and return on investment.
In this episode, we are discussing how to leverage and use your ads, so you can actually get paid as you're acquiring customers.
Subscribe To The Show
3 Big Take Aways
How to recoup your ad investment by making offers early
How to make money while building your email list
Why you should create more than just one touch point with your customers
---
Adaptive Inner Circle – The Adaptive Inner Circle is an epic 12-month experience for online business owners, coaches, course creators, and membership site owners who aspire to create financial freedom and a lifestyle they want for themselves and their family and also create a positive impact in their community and the world.
Adaptive Marketing Program– The Adaptive Marketing Program is an exclusive opportunity for online business owners, coaches, course creators, and membership site owners to play bigger and bolder in their business and explode their bank account with more clients!
For a list of our resources & recommendations visit: InternetMarketingBiz.com/links/
Connect with us on social!
Join the Online Marketing Podcast Community, our private Facebook group dedicated to those that want to learn the in's and out's of online marketing for their courses, memberships and coaching programs. We share tips, tricks, techniques, resources, and more!
Instagram: @realpaulpruitt & @realmelissapruitt
Facebook: @realpaulpruitt & @realmelissapruitt
Subscribe To The Podcast
And if you loved this episode, please share with a friend and leave us a
review!
Read Full Transcript
Melissa: We are jamming on how to have ads and create ads that costs nothing. I know that sounds really weird, right? 
Paul: How in the world, can we create ads that technically costs nothing. So I added a word there technically. Right? But you know, it's really interesting though. We had to take a step back really quick and just, just remind ourselves that we have different types of resources.
We have energy and we have time, you know, you put sweat equity into something. We also have the financial resource that we put in. And so there's always a cost to actually acquiring a client. 
Melissa: Yeah. That's so true. So no matter what it is, if it's that financial resource that you're putting in or the time effort with making . Those reach outs, those phone calls the energy that you spend, no matter what, there's a cost to it.
Paul: Yeah. Phone calls. What's a phone call like a DM back in the day. Remember we touched those and they were fixed to the wall? So the interesting thing is whatever that cause sweat equity, you know, like having real relationships and going out and do that. Cause not everybody has the money to invest, but I have to say that the majority of the time that we get people like hit us up.
And as you know, we talk all things, you know, paid ads and everything as well. But it's just something like, not all of us have the financial resource. And also we really don't want that thing to feel like a slot machine. Like we're, you know, you know, you ever go, we've been to Vegas and you know, well, some good wins if you think about it, but, but really the majority of the people don't win.
I mean, that's why those buildings look as big as they are. I remember like looking at like the Pallagio, like you just see the sign, right. And you're like, oh my goodness. Like we could never buy a house that's worth as much as the sign. It's because the house always wins. Right? 
So we, we don't want to have that scenario when it comes to our Facebook ads.
And I think that's where a lot of people are. They it's just like playing roulette. They're just like hoping a brain like, oh, I hope I hit it. I hope I hit it. Right. And the odds are not in our favor. Right? So we really need to switch that around. Instead of it being a slot machine, we really, we want it, there is a small investment, but we want to get that money back.
Right. So I like to think of it more as like an ATM machine. 
Melissa: Yeah. I like that thought. I like that thought a lot. And so we're coming back to about how have ads that cost nothing or technically nothing. It's really how ads become an investment in your business. 
Paul: So if you think about investment, okay. So if we would gonna buy into anything. And I know there's a lot of crazy things out there that are invested in these days, but you know, the money has to go out the door, right. So you have to make an investment out in order to get that profit, to get that return back in of course. If this cost us, that means like we're not getting the money back.
Right. But what we can really do with that investment is be a lot smarter with how we leverage and use Facebook ads itself. 
And again, it's not just Facebook ads. This could be Google. This could be Pinterest. This could be YouTube. This could be even real-world advertising, right. Is we really want to look at it and we want that ROI.
We want that return on investment and here's the really cool thing. Is that if you put your funnel together properly, you can actually get paid as you're acquiring customers. Now we just recently did this and we want to share, like we have our adaptive membership. We talk a lot about our adaptive membership, where we help entrepreneurs, online entrepreneurs what their marketing and their sales, with their coaching there, their memberships, their courses, things like that. Right? 
But what it is in order to acquire that customer, like in our funnel and our pipeline, like how the buyer journey that we talk a lot about, we put facebook ads out that bring people into our world where we're able to get them to opt in on our little thing.
But we make an offer in the earlier stages, which actually recoups our investment. So in a way, when we got that. On average, we're making a profit, even before we make the offer for adaptive membership. Right? We are making a profit on building our email list on building our following. 
Melissa: Yeah. And what's cool about this is not only is that again, we make that profit, but it also creates a better experience as well for our audience, because those that are 
in that paid opportunity they get a different type of experience. They get different types of types of touchpoints. We get to connect with them in a different way. So it's a win for everyone. 
Paul: Yeah. If you think about it, like one of the other elements that we do with adaptive membership is when we have our ads challenge that we do, then people come through that five day challenge.
But we have certain mechanism, even in that challenge, even though it's a front end free challenge, there's an upgrade element in it. So as we're getting, even with that, you know, going into a launch type concept, we are also, while we're building our launch list, we are actually, we're like, we're leveraging up.
And I have to say like Facebook ads in general, like as far as taking people into like a membership concept is like incredible. It just puts everything on steroids. 
Melissa: Yeah. And I know this might seem a little bit overwhelming, especially if you're just getting started with this or you haven't had much luck with ads, but I think it's important for us as marketers to keep track of these things and think of other outside of the box ways that we can recoup some of the things that we invest into in our business, like ads, like using ads as a way to recoup cost.
Paul: Yes. I want you to really open your mind and think differently that maybe how you've done ads up until this point might not be effective. Your ads should actually be paying you as you advertise. So when everything's really tuned in, and again, it does take some time to get to that point, but when things are really tuned in.
This can purposely feed not only your email list, but also bring buyers into, like, for instance, your membership, like we do with adaptive. 
Now, this is what's incredible because especially when you have a membership, you, you make this recurring income over and over again, which then makes the investment that you're putting out on an ad just so minuscule. It's like so small in comparison to the, like the lifetime value of a person coming into a membership. 
But, you know what we covered a lot of ground on this today. I think we've been jamming and I really we're really hoping that when you approach your ads into like a course or a membership or a different type of offer, we put them on the front end of all of our offers that are really want you to think earlier on where with the touch points Melissa was speaking into, how can we make small incremental offers so that we can basically reimburse yourself or.
Make money while we're building our email list. Oh my goodness. 
Melissa: Super smart way to market. 
Paul: And again, it's like the ATM, right? So it's like, we make a small investment. So, and I know we all, we, we hate those ATM fees. Right? But it just, something like it's a lot better than the hope and pray method with a slot machine.
So it's like, you know, when you put that card in and you're going to get the money out of the ATM, if you, for every time you put like $6 or $10 or $20, you knew, you're going to get back a hundred, 200, 500 or even break even initially on the front end. Like how many times would you do that? You would just, you would keep doing it over and over again.
Cause you'd be building your list. Right. And that's exactly what you can do with, with leveraging Facebook ads, going into different types of offers. And I think that's really important because a lot of people are just like, so one thing. 
So all the risk is like, is really heavy on that one thing. It's like standing on one leg instead of like having a stool or like a car where has four touchpoints that kind of like how in the world, I know this is off track, but it's like how in the world does those rubber tires support the weight of an entire like pound tons and tons of pounds of car that it's distributed.
Right? So all your risk is in one offer. And what we wanna do is help you divide that risk so that you get the money back. As you were building your email list. This is a great episode. I mean, we have jammed on a lot here. I'm hoping that we really reinforced this today. What do you think? Wasn't? 
Melissa: Yeah, it's been awesome.
So remember if you love the show and if you love everything, we talk about all about online marketing. We would love for you to subscribe to the show, tell a friend, let them . Know that, this is what we talk about online marketing and your. And talking about courses, memberships, coaching programs, all your offers.
This is what we jam on. And we would love for you to subscribe and share this with a friend to, 
Paul: yeah. And again, swinging back, just remember that you don't have to have this be a one-way street where you just giving mark Zuckerberg just throwing all your money right out the door. This should be a return on investment.
As you are building your list as you're building your following, as you're helping your launch list or your house list, whatever you're building. There was a way a mechanism where you can be getting paid to do it. And that's being a little bit more smarter tuning in those ads so that they are actually feeding your funnel instead of you feeding mark Zuckerberg now.
So where are we go from here, Melissa? 
Melissa: Again, subscribe the show. Share with a friend. And again, remember, this is all about marketing and marketing matters.