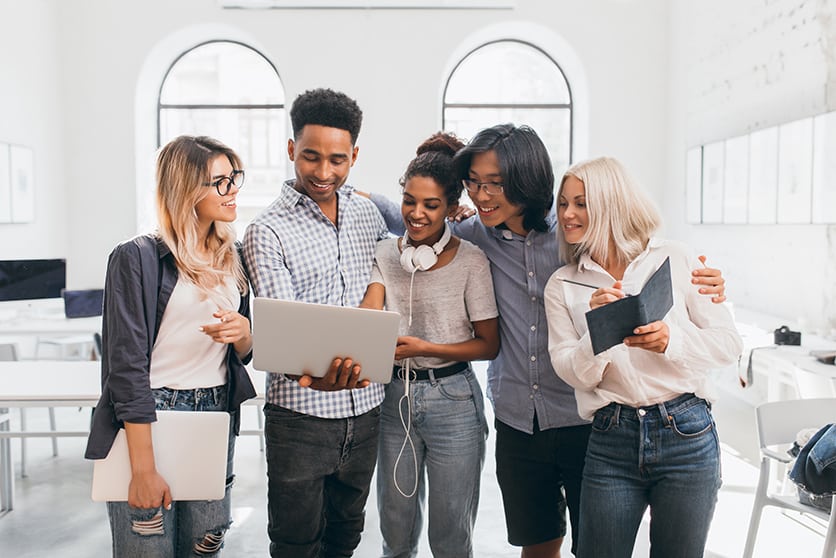 In this episode, we are discussing how to grab and keep your audience's attention with your headlines and get them excited about your offers.

Get a head start with our 50 High Converting Headlines Templates: https://onlinemarketingpodcast.com/50-high-converting-headlines-templates
Subscribe To The Show
3 Big Take Aways
The unlikely place to get inspiration for your attention-grabbing headline
Why you should not get discouraged even if you are not a natural copywriter
How to get started with your headlines
---
50 High Converting Headlines Templates – Grab your 50 High Converting Headlines Templates to customize and use on your own marketing campaigns

Online Marketing PodSquad: Our Exclusive Community where we talk all things about Online Marketing! From list building, building an online course, starting a membership, putting together a marketing campaign, paid traffic, creating an awesome online offer…we'll dive into all of it!

Each month we'll host a FREE live private training on Zoom, where we'll pull back the curtain on some of our best marketing and selling strategies, along with an opportunity for you to ask questions.

All you have to do is sign up & we'll give you a heads up on when our next call will be.

Sign up today at OnlineMarketingPodcast.com, it's free to join us on these live trainings & we can't wait for you to join us!
Adaptive Inner Circle – The Adaptive Inner Circle is an epic 12-month experience for online business owners, coaches, course creators, and membership site owners who aspire to create financial freedom and a lifestyle they want for themselves and their family and also create a positive impact in their community and the world.
Adaptive Marketing Program– The Adaptive Marketing Program is an exclusive opportunity for online business owners, coaches, course creators, and membership site owners to play bigger and bolder in their business and explode their bank account with more clients!
For a list of our resources & recommendations visit: https://onlinemarketingpodcast.com/learn-with-paul-melissa/
Connect with us on social!
Instagram: @realpaulpruitt & @realmelissapruitt
Facebook: @realpaulpruitt & @realmelissapruitt
Subscribe To The Podcast
And if you loved this episode, please share with a friend and leave us a
review!
Read Full Transcript
Melissa: Hey, so today we are talking all about how to grab your audiences attention, 
Paul: attention. Oh my goodness. This is so vitally important. There's so much market noise these days. In the marketplace itself, like everywhere we go, there's notifications that are blinging and binging and blogging. How do we grab that?
Melissa: Yeah. I get exhausted on my feed, where I'm scrolling through and scrolling through. And it's really important for us as marketers, that we not only grab attention to the people that we're trying to attract, but we keep their attention because yeah, because we have something really awesome to share with them.
But when there's so much noise, so much stuff going on, it can really be easy to get lost out there. 
Paul: Now we can cover a lot of things today, but I tell you what, one of the most important elements of grabbing attention is the headline. 
Melissa: That is that one piece that's going to get your attention. That's going to get you to stop the scroll, stop, whatever you're doing.
Stop, stop in line at the grocery store to read the tabloid magazine and pay attention. 
Paul: Well, I tell you what, you know, what the challenging thing I see a lot of times with those that we talked to is that but Paul and Melissa.. . I'm not a professional copywriter. I do not know how to write headlines. I don't know how to, how to write copy.
You know, this is, this is overwhelming. This is confusing. And you just touched on one of the best places to get headlines. And I have to say, and I'm guilty of it. I don't purchase them, maybe somebody else does. But the grocery store line like, how many of . You have gone into great store. You had no intention of buying anything else, but right while you're checking out there's products and services, but there's also those magazines.
You know the ones I'm talking about? 
Melissa: Yes. I know those ones, they stopped me right there. I'm getting ready to check out and it's like, oh my gosh, what's going on? What's the gossip, what's the news. What's the thing. And it's because it's something that's compelling or interesting, or just like that shock factor too.
Also too, it's just like, they leave you feeling just a little bit curious. They just give you a little nugget. The story is about, but they don't tell you the whole story. So then you're like stuck there in line, waiting in China. It's time to check out and reading the headlines down. Yeah. 
Paul: And then five to $10 later that we didn't think we were going to spend that hooked us in.
Right. And that's really what a headline does. It grabs that attention , it hooks. the reader in and for all of us, we are the consumer of this all the time. I mean, think about it in the real world. You probably get email every day. I'm sure you might get email every day. And what'll happen though, is don't you do that?
Like the virtual, like garbage pile, like we do with our regular mail back in the day where you create like the two buckets. 
Like, here's what I'm putting immediately in the trash that did not grab my attention or it was negative attention and didn't want to do it. And then there's the keeper pile, right?
There's like, Ooh, this grabbed my attention. I want to read. I want to dive in. And so headlines, a lot of times are in different forms and one of those forms is like a subject line in an email. Cause we all had that. Right? 
But there's also, we find headlines all over the place. Do you know any other examples, 
Melissa: sales pages, lead pages, if even your like opt-ins for your freebies, that's where the headlines are.
I mean, you can find them everywhere. And like we were talking about before the biggest objection that people have with is really, I'm not a copywriter. I don't do this professionally. 
And the one thing I just want everyone to remember is that we all start at zero. We all start from the very beginning, and this is a practice, right?
So as you're in this marketing world and learning more about how to improve your marketing skills, pay attention to those headlines. See, what compels you and how can you bring that into your offers? How can you bring that so that you could attract the right audience? It gets into your world. 
Paul: I'll tell you, cause the headline is everything that again, it's going to grab the attention and the job of it also is to keep the attention.
So we will be talking about this more in other episodes. We're so excited now here's the thing though. All things headlines, you know, what's really cool is a lot of professional copywriters. You know what they do, they start from templates. They, they actually don't just like magically, like come up because success is a process.
Success leaves, clues. And what happens is there's frameworks and there's systems and processes out there. And frameworks and templates. And most of do we have something for them. 
Melissa: We do. We do. So we have our 50 high converting headlines template. You can grab it. I'm going to have it in the show notes and you can grab that template.
It's going to help get you started. It's going to get your mind going so that you can get the creativity going. Just get you going with writing your own headlines that you can use on your emails, your pages, all the things. Again, this is all about grabbing the attention of your audience and keeping their attention.
Getting them excited about what you have to offer, because you have an amazing offer out there and we don't want you hidden from the world, but we got to grab their attention first. That's the first step 
Paul: What I love about the high converting headlines. Think about it. Like if you are, if it's SEO that you're trying to go after and you're typing into Google or YouTube, it's like, that's the headline, that's the title.
Like when somebody types in like, boom, that's, what's going to grab their attention. So they go to your link instead of somebody else's and when you're on social media and you're just doing that forever scroll, we're not guilty of that right? We don't do that. But like what grabs our attention? What makes us stop scrolling?