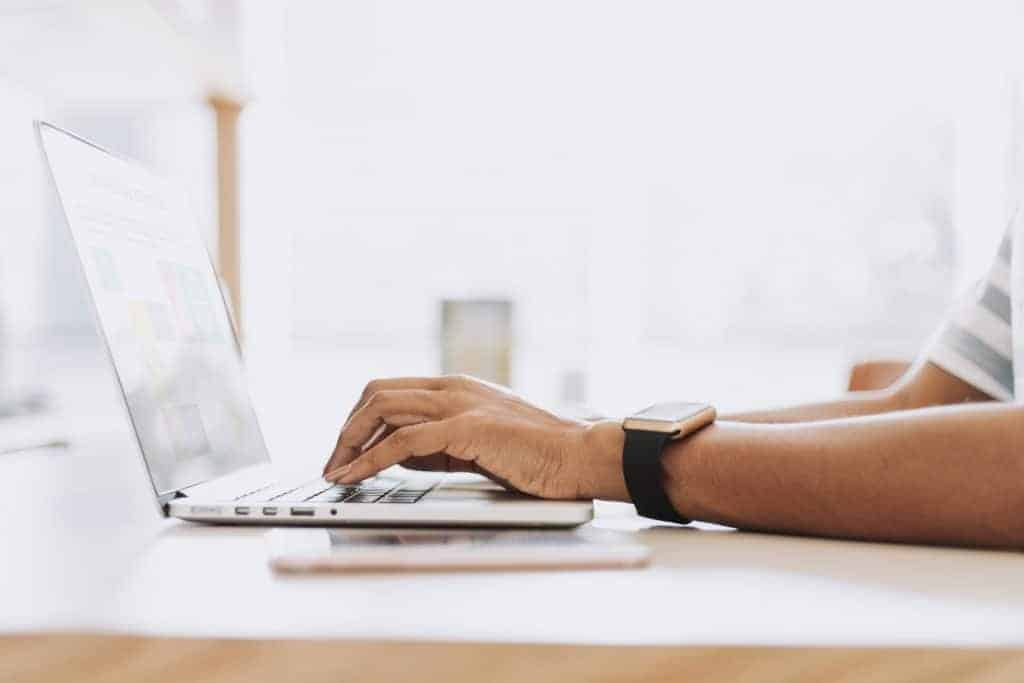 Small offers, such as mini-courses, can be very effective lead magnets.
In this episode of the Mastermind Series, we discuss how to create an attractive mini-course that creates desire and guides your audience to sign up for your membership.
Subscribe To The Show
3 Big Take Aways
How to easily lead from the mini-course to your main offer
How to find the right price point for your mini-course
How to advertise your mini-course 
---
Adaptive Inner Circle – The Adaptive Inner Circle is an epic 12-month experience for online business owners, coaches, course creators, and membership site owners who aspire to create financial freedom and a lifestyle they want for themselves and their family and also create a positive impact in their community and the world.
Adaptive Marketing Program– Adaptive Marketing Program is an exclusive opportunity for online business owners, coaches, course creators, and membership site owners to play bigger and bolder in their business and explode their bank account with more clients!
For a list of our resources & recommendations visit: InternetMarketingBiz.com/links/
Connect with us on social!
Join the Online Marketing Podcast Community, our private Facebook group dedicated to those that want to learn the in's and out's of online marketing for their courses, memberships and coaching programs. We share tips, tricks, techniques, resources, and more!
Instagram: @realpaulpruitt & @realmelissapruitt
Facebook: @realpaulpruitt & @realmelissapruitt
Subscribe To The Podcast
And if you loved this episode, please share with a friend and leave us a
review!
Read Full Transcript
Ariel: I'm looking to do some more, or just jump into the kind of like small ticket items. Because of the niche I'm in you know, I help churches, pastors. And so what I'm kind of looking at is the small ticket items as a way of almost the equivalent of a lead magnet, but with a price tag.
So then I can kind of differentiate between, Hey, that, you know, this guy's going to just, he's going to, he's going to live on my email list and never respond, never do anything. Versus, Hey, this guy is active and he's, he's actually looking for something. So far what I've done is I've created two courses and is all about how to turn a first-time guest into an engaged member, you know, follow up, evangelism, all that stuff. And then the second is more of creating a membership.
So I've got a sales page. I've got all that stuff. I've sold it before.
What do I do now to get it out there to an audience who doesn't know me.
Paul: Yep. Well, you smaller offers. I mean, they're, they're buzzing again right now, but all of us have done this. You've gone. You walked in that mall and walked in that store. You knew you were buying that one shirt and you were just gonna make that a one simple purchasing. Two hours later, you walked out that sales person, like you now just bought hundreds or thousands of dollars worth of something.
Like all of us have had that experience. Right? So it's like the online equivalent, like what is that very attractive thing that's hanging in the store window that pulls you into that world. Right?
So has anybody had successes with doing like we call them little launches, like small offers, you know, there's pocket I think product, somebody calls there's mini workshop.
Like there's a lot of variable names that that are, you know, that are referenced inside of the internet marketing bubble.
And, and again, this is just, even when we were talking a couple of minutes ago, this is separating people from, they just want free versus those that see the value in something and right out the gate, or just like, Hey, you just hit a hot button, a pain point that's relevant to me.
And for what you're pricing it at, you know, has a higher perceived value than one. Asking it's a no brainer offer. Like, I feel dumb if I said no to it, you know, as the position that it's in. So does anybody, I know there's a few people in here that are doing these. Does that have anybody have any input?
Do you have any input?
Melissa: Well, I just would say with that small offer it's just a matter of, you know, getting in front of the right people and it's solving that 1 pain point. Right? So cause you said it was a course, it was a course or?
Ariel: So I have two courses and I've kind of been wrestling with which one.
One was, you know how to actually create like a membership class for your church, which that one kind of seems to be a bit like the lead magnet , so that was my lead magnet in the past.
And I get a ton of people would jump into the lead magnet. There was an excitement about it. So I figured it's a hot topic. I've got a course on it. That's an intense course. Like it's not a small thing. This was a course that I created that at one point was like a hi gh price course.
Melissa: Yeah.
Ariel: But I don't really use it as much as I used to. So in my mind, I thought, let me just flip the price and see if it becomes something that's hot.
Melissa: Yeah. Would that course naturally lead it? Cause he always want to be, we always say begin with the end in mind. So when we were leading people through this, again, we've been talking a lot about lead magnets and different vehicles that lead people to that end result.
So with that smaller little launch lead to the next thing, it, would it make sense? Cause that's where we see people make mistakes, where they have a beautiful lead magnet, this little launch, but then that workshop or course or whatever, it's great, it's awesome value, but it maybe feels a little bit disconnected. The next natural step isn't as quite easily explained. So would that be something that could easily lead into the next thing? If people were to go down this path with you.
Ariel: Yeah. So, it's going to be one of two things. The next step. So usually what I'll do is when it comes to the membership. Okay, great. So now you have a membership class. How do we get people in it and that, and that that's kind of like that other course, that church growth side of thing.
Melissa: Awesome. Awesome.
Paul: If that lead magnet worked really, really well before, I would just put it on steroids and make it the, that, that offer.
I would take that lead magnet and do a three-part small video series that is higher level of what your deep dive course is, which would then just naturally create desire for the course.
So you, you basically take the general philosophies of what you teach in, but deeper down and you pull it up to like 30,000 foot view and you do truly teach people.
And you're like, Hey, here's the tracker, here's the, the checklist system. And in this mini course, I'm going to teach you how to do this to jumpstart you and your membership and your church.
But then when they're in that. You're going to say, Hey, everything I'm teaching you here is the philosophies and the methods of what I teach in our full-blown course, blah, blah, blah.
So let's go through and here's the steps, but what you're doing is this so high level that it's naturally going to create desire and people going to be like, oh my gosh, you just went over like these three methods, but I don't have the minutiae. I don't have the detail. I don't know the process. I mean, you're truly delivering.
Cause people can take that information, go off on their own and figure things out themselves slowly. So you're not like taking advantage of people. You're giving them true value, but they want the full blown experience.
Then you're creating a natural tension point. That will be relieved if they did invest in your next offer.
So you you're setting up that, you know,
Ariel: so something like that kind of offer it like $7, something like that. So something really inexpensive?
Paul: How much is the core course?
Ariel: I was doing it for 349.
Paul: Yeah, I would minimally do something between like 27 to 47, you know just because of the S the $7 just a lot of people are gonna feel like, ah, this can't be that good. Or they're going to think like, there's something slimy here.
I don't know what it is like, this is too good to be true. And so it's like, Hey, here's a mini course. And it's normally 197, but this one time offer, we're going to do it for 47 to be able to help jumpstart churches into their membership model so they can get reoccurring income in and have more predictable, more stability in their organization.
Because more stability is going to have better longevity by about some hitting all the desire points and the pain point that they most likely are experiencing. And but if you make it too low, you know, then it just something, and you just break it down to the ridiculous, you know, For the investment of just one family coming in and making their, you know, their however, everybody references it to different.
Like that, that one donation, wherever that, that itself could that investment in this mini course could dramatically change how you're, you know, getting reoccurring income and donations into your church. Can you see how powerful that is? That you're just like one offering a way having this opportunity to come in.
So instead of one funnel away, that's one offer away.
Ariel: Cool. And is that something that once I create something just kind of run like some Facebook ads, sort of single. Even just like a simple image or do I need to do video? I mean, what, what would you say is the best way?
Paul: Yes. All of it, everybody's looking for the magic bullet, the magic pill you got to test, you've got to test with your audience.
And then when you think you have it down, then later on you go back and you retest again because different things resonate with different people. Some people need to see the video. Some people need to read the copy. Some people need to see the visual element. All of us are not homogenous. That way that we all react the same way.
So in that same exact ad, you should have variables and variations. You should only test one thing at a time. So like focus on the visual and then see what performs like do four, do eight versions inside that campaign. And whichever one does the best or a couple do the best, pull them forward and change the headline and then do eight different headlines with those two visuals.
See what performed, but the combination performs the best out of them. Then do the body copy. And then, you know what I mean? So that you're, then we'll tune in exactly what your people want to read and what to see.
Ariel: Awesome. Thank you.
Paul: Oh, you're welcome.
Melissa: Excited.