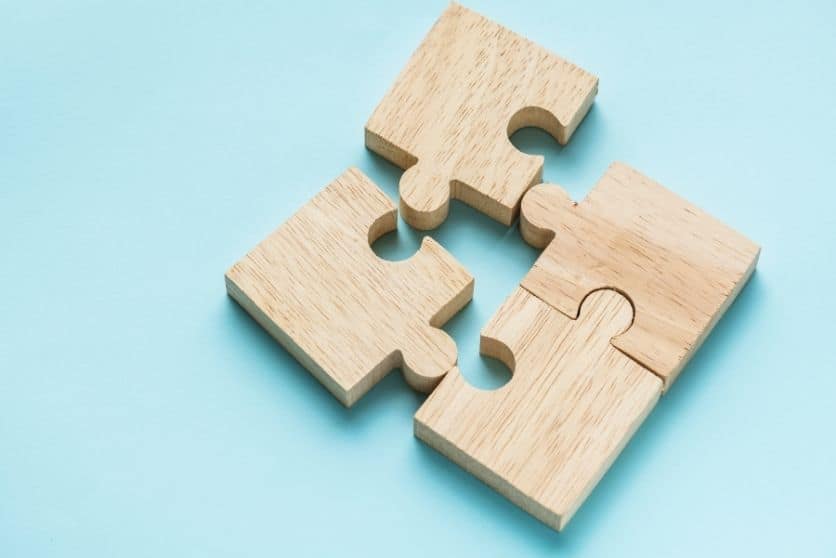 Sometimes we create a business or a career that we eventually don't love anymore.
But it was not one intentional decision that leads us there.
Over time, we made micro-commitments, saying yes to certain things and turning down other things.
And then one day, we suddenly wake up and realize that we are not happy or fulfilled anymore with what we are doing.
In this episode, we are discussing the importance of giving ourselves permission to evaluate, pivot and possibly reboot our business from time to time in order to create a membership that truly serves us and our current needs.
If you want to learn the exact steps to take to build a successful membership business around what you already know, love, and do. And you are ready to reclaim your time and attract a community of paying members, then grab our Free Membership Guide
Subscribe To The Show
3 Big Take Aways
How to re-evaluate your memberships through a purposeful pause
How to avoid paralyzing yourself through perfectionism
Why decisions that you make don't have to be permanent
---
Free Membership Guide – You'll learn the exact steps to take to build a successful membership business around what you already know, love, and do! Ready to reclaim your time and attract a community of paying members?

Online Marketing PodSquad: Our Exclusive Community where we talk all things about Online Marketing! From list building, building an online course, starting a membership, putting together a marketing campaign, paid traffic, creating an awesome online offer…we'll dive into all of it!

Each month we'll host a FREE live private training on Zoom, where we'll pull back the curtain on some of our best marketing and selling strategies, along with an opportunity for you to ask questions.

All you have to do is sign up & we'll give you a heads up on when our next call will be.

Sign up today at OnlineMarketingPodcast.com, it's free to join us on these live trainings & we can't wait for you to join us!

Adaptive Inner Circle – The Inner Circle with Paul & Melissa Pruitt is an epic 12-month experience for online business owners, coaches, course creators, and membership site owners who aspire to create financial freedom and a lifestyle they want for themselves and their family and also create a positive impact in their community and the world.

Adaptive Membership – Adaptive Membership is an exclusive opportunity for online business owners, coaches, course creators, and membership site owners to play bigger and bolder in their business and explode their bank account with more clients!

For a list of our resources & recommendations visit: https://onlinemarketingpodcast.com/learn-with-paul-melissa/

Connect with us on social!
Instagram:@realpaulpruitt & @realmelissapruitt
Facebook: @realpaulpruitt & @realmelissapruitt


Subscribe To The Podcast
And if you loved this episode, please share with a friend and leave us a
review!
Read Full Transcript
Melissa: So we're jamming on what is working now in our business. 
Paul: No, but now, okay. Not what will happen, but by now, right now, Ooh, I love this topic because I tell you what so many people get paralyzed thinking like, oh my goodness, what I did last year or two years ago, or five years ago, I'm trying to force to work right now.
And a lot of us like we just paralyze ourselves. 
Melissa: Yeah. Isn't it interesting. How would you create that anxiety for ourselves, whether we're thinking about the past or thinking about the future of all the things we have to do. And I think it's really important that we take a moment just to really evaluate what's working right now. And see what makes sense for us in this . Moment. 
Paul: This has been a really interesting time for all of us, right? Like so many things in the world have shifted and changed. I think a lot of us in that hustle grind moment, or like, we look back even like our parents, like how they would start at a job at like 16, 17 years old.
And they would work there for life. And in recent years, it's like people, you know, the, the habits of people would like shift and change every couple of years. And now here we are in this almost like a re-evaluation part in a lot of our lives. Like a lot of people aren't going back to work. They're not going back to the things they were doing before.
Like, it was almost like we all got jolted in like a wake-up call that maybe how we did things in the past, doesn't necessarily have to be the decisions we make now and also in the future. Yeah. 
Melissa: And I think this is a good opportunity for all of us to give ourselves permission that if we need to reboot, that's okay. We might've been going in one direction at one point. And if we have to totally shift and pivot and change, that's okay. We might need to just stop what we're doing. And again, evaluate. 
And reboot and kind of swing things around to what's actually going to make sense for us. 
Paul: I love that term reboot.
It's like the duct tape of, of everything in life. Right. So it's like thinking about it. Like, since technology came around, you get on those old support calls and it's like, oh, I have a problem. And the, and the first thing that tech support would be. Let's reboot, you know?
And then even when your mom and dad like contacting like, oh, something's wrong with my phone or something, you know? And like, I 
Melissa: think it's taken its time. 
Paul: and how many of us have given ourselves permission to basically do the same thing there? And reboot, because again, sometimes we have made decisions along the way, like little small micro-commitments along the way, over a couple year period.
And we create a business or a career or an opportunity where we don't love it anymore. And it's not like we were intentional. Over time. We said yes to this. We said no to that. We said yes to this. I know that. And then suddenly we wake up and like, we're not happy. We're not fulfilled. You know? And I think that's, I just love that word reboot because it's like, it gives us permission to go, you know what?
I know where I'm at right now, but maybe I do have the opportunity to like, boom, hit that reboot button. And like restart all over again. Yeah. 
Melissa: We like to do this in our business where at times we do this constantly throughout, we're always evaluating and we like to call it a purposeful pause where we purposely just pause.
We stop. We kind of marinate on the thought of what we're doing. And we do this with everything that we do in our business, whether we're thinking about starting a new course or new membership or a new program, we do that purposeful pause to just really evaluate and make sure that we're going in the right direction.
And if it makes sense for us.
Paul: Yeah. If you think about like even pre pandemic times, like we leaned into new business opportunities. So we, we were very intentional on like closing down our real world photography business years ago. It was doing very well financially, but it wasn't serving the season that we were in.
And I think a lot of us think like, whatever decision we make, like it's permanent, like, oh my goodness. And I think we see this a lot in, in people that we coach, you know, from marketing and business standpoint, is that like Oh, I had to get everything perfect before I actually put something into the market before I do a promotion or I put my offer out in the world or I do a launch or anything like that.
They're like, no, I got to get it. Perfect. Perfect. Perfect. And then they're in like paralysis. Like they, they just, they're frozen. They're paralyzed. And I have to say, is that the, the version, one of everything that we've ever put into the market? You know, over a year or two years, like it doesn't look anything like what we originally started with.
Melissa: Yeah. Yeah. All those decisions that we make right now, they're eventually they're going to evolve. They're going to change and you can reboot at any time. So just because you make a decision now, like you said, it's not permanent. You could try it, you could test it. And if it's still not quite right. You can change it again.
Like that's the cool thing is that we are entrepreneurs. We are resilient. We can reboot at any time and we can, you know, keep going, moving forward with, with things that we're working towards. But again, evaluate to really make sure it makes sense for us. 
Paul: Yeah. And this is why I'm really excited because we've been speaking and leaning and talking all things rebooting.
Right. Now we had the opportunity to record an incredible series that we're launching in our next episode, that is called business reboot camp with our good friend and mentor Stu McLaren. 
Melissa: Yeah. Stu and and us sit down and we have over series of days to really talk about this concept of rebooting your business, looking at new opportunities in your business.
And we're really excited to bring it to the show here for you to tune in and listen in because Stu shares a lot of great nuggets, a lot of thoughts on this reboot concept. 
Paul: And again, coming back to thinking like not every decision is permanent and just how everything has changed in the world. Like how many of us have had that purposeful Paul's sat still for a moment.
Just. Am I doing exactly. What's fulfilling me. Am I leaning into the right decision? Where do I start? What do I do? Is it okay to sell right now? Is it okay to make an offer, to switch the pivot and things like that? So I think this is just a perfect series. I think it's one of those series that once you start diving into it, you're probably going to listen and watch like over and over and over again in the future cause it's just so timeless.
Melissa: Yeah. Yeah. So keep your ears open up for that because we're really excited that is coming up and you're going to really want to pay attention, especially if you're at a part of your business where you're again, reevaluate where you're at, maybe what you want to do a reboot to.
Paul: Well, you know, it's really cool. Also is before we kick off this series, our good friend Stu created an incredible guide. You know, we've been jamming all things memberships for a while now, and he has an incredible guide. You went tell everybody a little bit. 
Melissa: Yeah. Yeah. So if you go to freemembershipguide.com, you can grab the guide.
And this is really going to give you tips and strategies on how to make a membership work for you in your business. So like you said, we've been jamming all about memberships. We. Love memberships. You've been hearing all of the interviews with our amazing friends who are very successful memberships, this guy can help you get started with that.
If you're just toying around with the idea or if you've had a membership for a while, and maybe you just want to up-level it. So I, if you go to freemembershipguide.com, you can go grab that. 
Paul: So again, not every decision you make is permanent. This is a perfect time to do that. Purposeful pause to sit still reevaluate, see what's going on in the world. Is your business, the model that you have, what you've been doing, the decisions that you made up until now, like, is this really the direction that you wanna go want or is it really just a stepping stone into the next opportunity? 
And again, keep in mind we are going to be kicking off in the next episode, we have an incredible series with our good friend Stu McLaren. We're going to be talking all things about our business reboot camp. So hold on tight for that. 
And again, leaning into this. He created an incredible free gift ,a great guide. That's going to help you, even if you're not deciding to specifically go into memberships, you're just curious right now, just like, does it, would it make even sense for the model of business that you're in or the niche that you're doing, you're going to get all those answers inside of this guide, and that is freemembershipguide.com.Super excited to be doing this with everyone. 
Melissa: Yeah. This has been an awesome of jamming on this. So if you love the show, please subscribe to the show and please share it with a friend, let them know that they're interested in memberships or really anything in online marketing. We would love for them to tune in.
Paul: Yeah. So again, go to freemembershipguide.com. Go ahead and grab that in between now and then remember marketing matters.