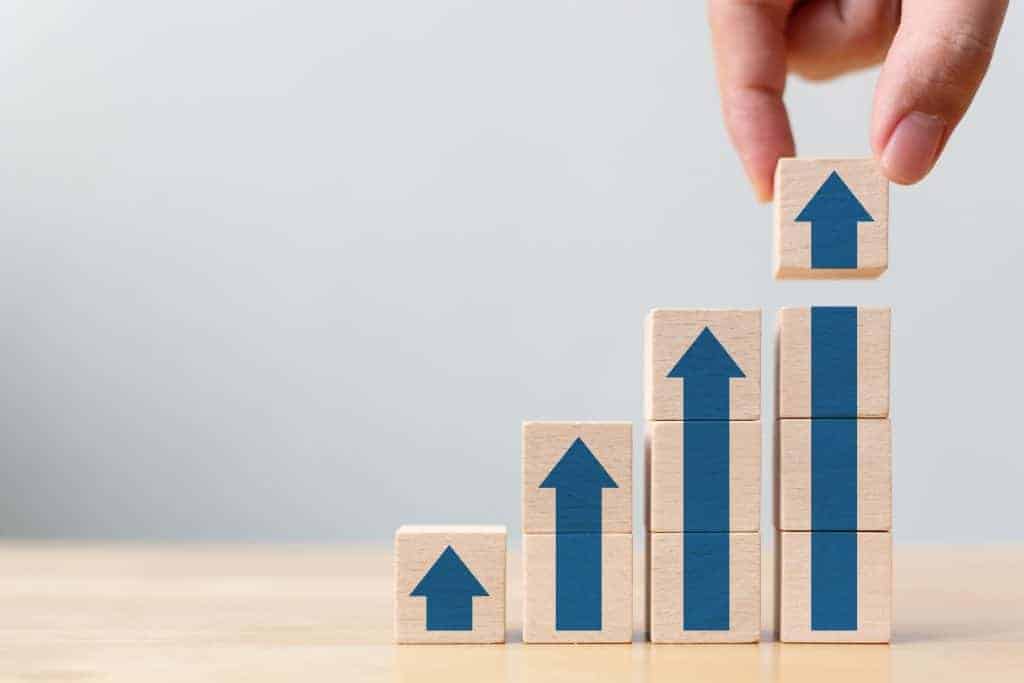 In this episode, we are discussing how to create your success path, how to discover your milestones and how to use feedback of your members to improve your membership
Subscribe To The Show
3 Big Take Aways
How to discover your milestones
Why milestones are not permanent
How to use feedback to improve your membership
---
Adaptive Inner Circle – The Adaptive Inner Circle is an epic 12-month experience for online business owners, coaches, course creators, and membership site owners who aspire to create financial freedom and a lifestyle they want for themselves and their family and also create a positive impact in their community and the world.
Adaptive Marketing Program– Adaptive Marketing Program is an exclusive opportunity for online business owners, coaches, course creators, and membership site owners to play bigger and bolder in their business and explode their bank account with more clients!
For a list of our resources & recommendations visit: InternetMarketingBiz.com/links/
Connect with us on social!
Join the Online Marketing Podcast Community, our private Facebook group dedicated to those that want to learn the in's and out's of online marketing for their courses, memberships and coaching programs. We share tips, tricks, techniques, resources, and more!
Instagram: @realpaulpruitt & @realmelissapruitt
Facebook: @realpaulpruitt & @realmelissapruitt
Subscribe To The Podcast
And if you loved this episode, please share with a friend and leave us a
review!
Read Full Transcript
Sarah: hi. Can I just say, think he is setting up the club as well? Cause I've joined and yeah, it made me feel happier about keep coming back. Cause I keep coming and asking you questions, like doing something made me feel better. So, and off the back of it, one of the bonuses was Paul basically saying, just get out there and do it.
So I have I've put out an offer of a second membership. I'm a dog trainer and my membership at the moment is all Collie owners. But what I was noticing within that group was that some of them needed to work on their own skills, not just training the dog, they needed to upskill themselves. So the second membership is about dog training skills.
So not teaching the dog how to do stuff, but teaching the person how to train the dog. So I offered it to my membership of so 24 spots, 1st of January, so, thank you. It was listening to your bonus. That gave me a kick up the bum to do it. 
Paul: The idea of the launch bonus. 
Sarah: Yeah. I've had the idea for a few months and I just have sat on it and overcomplicated it.
And I wasn't a hundred percent clear. I put it out there to them and all the questions that they asked me helped to clarify then my sales page. So it was ever going circle. So I'm trying to sort out my success path for it. I always struggle with milestones because they need to be the yes, no, a clear step to which stage people are in.
I think I've got it, but I'm not very confident on a success path. So I would, I'd love to hear what people have to say about success paths, to be quite honest, I can tell you what I've done if that helps, or if anybody's got some general advice on specifically the milestones and the specific yes, no question answers.
I'd love to hear it. 
Paul: Yeah. 
Melissa: Excellent. Deanna saw your hand go up. 
Deanna: Oh, hi. I'm not sure if this is going to be terribly . Helpful, but I've been through probably five rounds of my own success path. And I find just so that you give yourself to permission to know that it's going to be a living, breathing document in the sense that it's probably going to change.
Just start with something that you think could work up. And then you'll notice as you get further, along into it, more into your process, that it probably likely will change. And that's only a healthy thing. And that's all I have to say because I had done it so many times. I haven't actually not launched my membership, but we're on the verge.
So that's why I feel like I can only offer so much. 
Melissa: Awesome. 
Sarah: Thank you. That sort of takes the pressure off. Okay. 
Melissa: And Zelisa. I
Zelisa: Hi, I did a workshop. I had an 80% conversion and then people want it to stay so, so much. I decided to create a membership.
Deanna: And I have many versions of my success path done, but different type of membership. And for this particular one, all I did was I created five major boxes, categories of my success path. And I said, I have very detailed concrete ideas. I wireframe for the first three, but the last two, I'm not really sure.
And if you are part of the initial pilot group, you get to help with designed it. And it's only been two days. I have a 70% conversion rate. So I think people want to help you build that. And you can just be honest about it. Hmm. 
Sarah: Brilliant. 
Melissa: I love . That. Awesome. just piggyback. I mean, again, it's always, it's a living, breathing
thing as far as what? Those milestones, but again, when, when you, when you have the the members in there, you're going to, I think you're going to discover pretty quickly what those milestones are, because they're going to be the questions that keep coming up over and over and over again, and you're answering all the time.
And so just make note of that, like the, the challenges, the obstacles that keep coming up and showing up all the time, because those can be points as you go through that challenge. Okay. This would, if they can get past this piece, that would be like a really good milestone to move on to the next piece. So just pay attention to them.
 I think you have like some, well, you said you already had some loose ideas. I would just go with that, but then also just be really excited and open with your members, let them know that they're going to be part of something really amazing. You're going to build it together. And as you observe them and the work that they do, then they're going to give you the answers to, for the milestones.
Cause that, feedback that they'll give you will allow you to kind of see, oh, this is a really big challenge. This is a really big pain point. This might be something that, you know, if we can overcome this, that's gonna help them get to the next point 
Paul: I'll give a different perspective also. When I was younger, I took martial arts and I progressed to the belt ranks. You know, I hit my milestones and I still have that belt level that I ended on. But if you asked me to do any of the things that I learned to earn that belt today, even I am the owner of that belt and I hit that milestone.
I could not do any of the things that I did before. And I think that's one of the things that we have to acknowledge is even though it's not a permanent yes on the milestones, because some of the things that each of us teach when you don't use it, you lose it. Right. So even though that people just want to feel like they're progressing, so they know they're in the right place, because if they're paying month after month after month, and they feel like they're in the same spot, then it's like the wheels in the mud just spinning and you're not getting out of the rut.
Right. So the milestones are there really is a checkpoint to make everybody feel like, okay, I'm progressing and moving forward, this is a worthwhile investment. That's why I'm here because I'm not standing still. Now some of your curriculum and your milestones might not necessarily be a linear path.
You know where it could be a skill set or it could be a teachable where in my build, almost like, I think sometimes some of us have more like a pizza pie and it's like, you know, one of your slices as you're focusing on it, it could build and get really, really strong. But then when you're focusing on it, you're probably ignoring some other things.
And those things that you did really well, and this could be like, for instance, health, like you could be so into like eating right right now, but you are not exercising well right now, but then two months from now, you could be really an exercising, but you kind of let the eating go. So if you have these hard coded like milestones, like they're always, yes, no.
Then that's really not true progression all the time, because sometimes we lean into something more or less, but we're still okay where we're at. Sometimes there's setbacks but it just, people want to feel like they're progressing. So in coming back to what everybody said, it also is that it, all of our decisions as business owners are not permanent.
So you can put out an initial framework that you're going, but make it organic so that yes, you have something that you're following that way. Everybody feels like there's organization and you're not all over the place, but then also allow it to be a living document where as you're ebbing and flowing, you can pivot, you can adjust and you can make things make sense.
But the interesting thing for a lot of us, we're the ones that are more focused. A lot of times when these milestones and on like the showing this A to Z type thing. Just like everybody here, you know, like we're celebrating your win for putting it out there and getting the, you know, high five.
Is that a milestone moment? Like we're celebrating right now. Right. But tomorrow, or right now you're like, okay, here's the next question? Here's the next thing, you know, it's like that milestone just disappeared. It's like, okay, here's my next issue today. Right. The second is when I need solved, you know?
And I think we're, we're focusing so much, a lot of times on like, it has to be exact. And some of our cases, we don't have a linear path, you know, in our businesses, like people don't go from a, to B to C, to D you know? So just give yourself permission to put it initially. And I love the idea of the ownership experience, where.
These initial early adopters coming in, you'll allow them to be part of the building of the process. They're going to be your biggest cheerleaders and they're going to be your best testimonials and case studies. That'll help you sell in because if you get their feedback and you evolve. Cause if we all go hard-coded on what we think is perfect.
And then we attract all these people in and they don't actually fit what we created and we don't listen. We're eventually not going to have any people in our programs and they definitely have to listen. You have to get the feedback you have to evolve.
And we've got somebody who hand's up?
Melissa: well, I think it's a who's that Dawn has her hand up to. 
Dawn: Hey yeah, so I just had a question because I am a, I am a dog owner and I have a special needs dog and it's my first dog. And I had to learn a lot about training. So what differentiates the people who need the training that trainers need versus, you know, your current membership, like, is it consistency?
Do they need certain techniques or tools? Do they need to have a different approach to communication? Like these are all things what is your philosophy? Like? I had to go with the no free lunches, philosophy you know, things like that, what that maybe might help you answering those questions could help you mold that path a little bit further.
Sarah: That was sort of, it was exactly what you're saying is what my present membership, where it's what I identified in them. So some of them, although they're owners and they don't want to be a trainer, they were stuck at self-analyzing what they were doing. So they can post videos of training their dog in collie membership for feedback. And quite often it would be a mechanical thing that they were doing. So I could say to them, if you reward here rather than where you are, and then all of a sudden it worked and they've become so interested in now the intricacies of the training, because they realize that it helps their dogs so much more.
So they're becoming mini trainers. And it's, it's that sort of person, whereas in the big wide world, usually that's only offered to trainers. Whereas if you've got a complicated dog, you sort of need. To help you out, which you obviously understand 
Dawn: like new feedback loops and she's 11 now. And I now know how to create new feedback loops even as a senior. So, yeah. Anyhow, I hope that was a little bit of some helpful questions. 
Paul: Excellent. Thank you. Awesome. Congratulations again on not overthinking it and launching and putting out there you create a new opportunity. That's awesome.