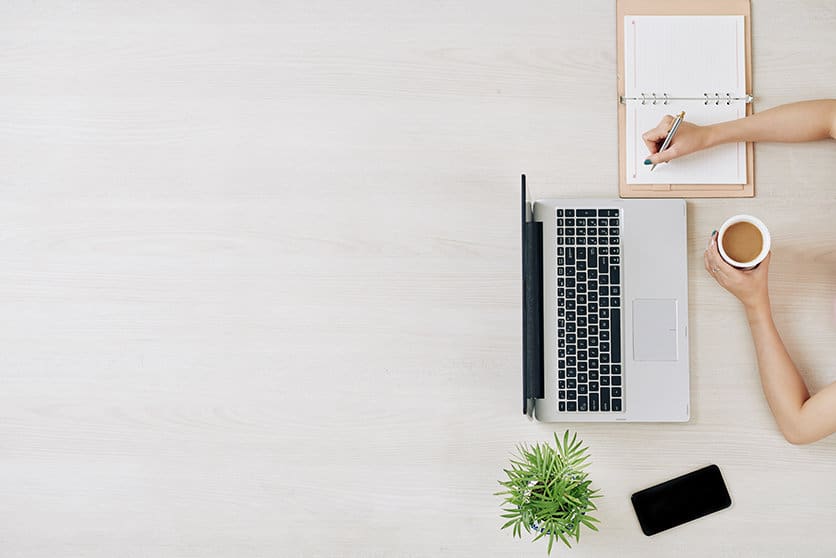 In this episode of our Summer Remix Series, we are discussing effective, yet subtle ways to find out what your audience's pain points are, what kind of transformation they are looking for and how to get to the emotional root of their objections.
Subscribe To The Show
3 Big Take Aways
How to effectively research your audience's pain points
How to use open-ended questions to create conversations with your audience
How to get to the root of objections
---
Adaptive Inner Circle – The Adaptive Inner Circle is an epic 12-month experience for online business owners, coaches, course creators, and membership site owners who aspire to create financial freedom and a lifestyle they want for themselves and their family and also create a positive impact in their community and the world.
Adaptive Marketing Program– The Adaptive Marketing Program is an exclusive opportunity for online business owners, coaches, course creators, and membership site owners to play bigger and bolder in their business and explode their bank account with more clients!
For a list of our resources & recommendations visit: InternetMarketingBiz.com/links/
Connect with us on social!
Join the Online Marketing Podcast Community, our private Facebook group dedicated to those that want to learn the in's and out's of online marketing for their courses, memberships and coaching programs. We share tips, tricks, techniques, resources, and more!
Instagram: @realpaulpruitt & @realmelissapruitt
Facebook: @realpaulpruitt & @realmelissapruitt
Subscribe To The Podcast
And if you loved this episode, please share with a friend and leave us a
review!
Read Full Transcript
Jillian: Hey guys, how are you? Good. How are you? I missed yesterday, so I wanted to hop in. So my question is about, I'm still in module one for trial. I'm just trying to go slow with my way through. And I'm on a part about external and internal challenges that my potential clients might have. So real quick, I'm like, I think I'm too far out of not knowing how to use the camera to come up with to try to get in the mind of my ICA.
I'm having a really hard time coming up with what their thought process is going to be as far as what their challenges are. I have like, you know, I bought a camera. I didn't know how to use it. I only use my phone to take photos. I don't have good pictures, my kids, but that's kind of like, I'm having a really hard time answering to y'all.
But if in the group you could think of anything that would help me out. I'm gonna pull my audience. I'm gonna do a little box on my Instagram and ask questions, but I'm just having a hard time coming up with any of those. It one I should focus on more external internal, or are they both equally as influential, influential in purchasing?
Melissa: Great question.
Paul: Does anybody, you know, in tuned with internal external struggles, problems, aspirations, or how you get feedback source?
Jillian: Right. Cause I realized that I want to know from right is who I want to buy. So that's where I'm struggling.
Melissa: So rose has some feedback.
Jillian: Great rose
Rose: Well, I really like what's do saying like keep asking.
So if I keep asking you get, go deeper and deeper, and that's a great exercise. And usually another easy rule is the external problems are the problems that we are not afraid to ask. You know, like, okay, I have children, which doctor do you recommend for instance, right. But stuff that we are trying to hide from others, our deep insecurities, those are the internal problems.
And we all have them around anything we're seeking help for. if we get really clear on the internal problems, then we can speak to them and it could be, like sharing your own story that they can then relate to for instance, I found out because for myself, finding your ideal customer has been like a challenge for me.
And when I started just talking, sharing my personal stories, like the internal problems it's vulnerable, but then people can associate and they're like, oh yeah, because they feel understood. So very often we attract the kind of people who we are as our clients anyways.
and it's also, for me, there was a shift once I wasn't afraid to share vulnerably, it was relieving because I was like, oh, I don't have to make shit up. Sorry, my language, but get your pictures, be yourself. You know? So also look within yourself, your own stuff you're hiding and you don't have to be bluntly honest about it, but you find ways to talk about it. That feel right for you. I hope that helps.
Jillian: That's great advice.
Paul: Excellent. Thank you so much, Rose. Anyone else have anything they want to contribute when it comes to internal or external? Yeah. Aspirations, problems, struggles, or how to crowdsource or, or find that in research, Anything you want to add?
Melissa: A couple of things it's sometimes, you know, especially if you've been at not this and this isn't for everyone, but if you've been a lot of us, we can get in the work that we've done, because we've been where our people were before. And it's sometimes it's really hard to go back there because we've learned so much, we've evolved so much.
But if you could really just take some time to really just sit down and try to like, remember what that was like for you, the things that were going on in your head, the feelings I love what, rose said, like the internal stuff is the stuff that's going on in your mind that you would never admit to anyone.
You know what I mean? It doesn't mean you have, it doesn't mean you have to admit all your deepest, darkest secrets, but what were like when you were in their shoes, what were those . Things that you were thinking about and feeling nervous about, fearful about, and really try to take off the hat that you have on now and go back there.
We just forget. All of us, we take for granted the knowledge and the skill sets that we have and then we forget sometimes how far we've come. So that would be one thing is just to internally really try to dig deep.
Other things that you can do is if you're a part of photography groups,
I would start paying attention to the kinds of things that people are posting in the group. Right. And you can see the same questions. I know Paul talks about the eye-rolling posts all the time, those questions that they're posting all the time, the things that they're asking about, and that can help give you some data there on like, what are those challenges externally?
And then if you really look at the question, kind of try it again, look at the question and, and dig deeper, peel the onion back. Well, what's behind that question? They might be asking about the camera and like, what setting do I do? But like, you know, behind that, are they afraid that they're going to look silly in front of somebody else?
Did they make a promise that they were going to photograph their friends, a kid and they feel totally unprepared about it. And they're going to look foolish. Like what's behind that concern. Sometimes it helps to, like, for me, like as a creative, I like almost like narratives and stories. Like if you look at those kinds of questions and kind of go into it and almost create like a little story, like look at it.
When I help people with writing, copy, I tell people you want to write your copy to describe as almost like if you're watching a movie. So if I was watching a movie of my ideal client, what's going on in the movie, if you know what what's going on, what's the scene, where are they at? Who are the players in the movie, what's going on? And you create this narrative. And the more descriptive you can get that in your mind about exactly what's going on , not just about the camera, but everything going on in their life and look at it.
Like, if it's a movie, then you can get deeper into some of those internal and those external challenges.
Jillian: And it was a more points where they can feel related to.
Paul: So hope has her hand up.
Hope: Hi this might be something you already do Jillian, but I thought I would say it anyway. Cause I know you have a really good following on social media, but I've done this before and have a much smaller following. So I feel like it would be beneficial, but just doing polls and your stories has been like, eye-opening just asking, even if it sounds like, you know, silly or stupid questions, it's not because people are obviously not where you are and your business. so that's been helpful for me,
like getting to like those deeper pain points and doing like polls and questions and that kind of thing in stories, because people are bored and they scroll through store is in a lancers. So that's fine.
Jillian: Do you feel like they answer polls more than when they have to type in the box? Cause the poll is just like a,
Hope: I think so that's what I've had more better responses when I do just cause it's like a quick,
I mean I do sometimes do like the questions if they're like don't require a super long answers if it's just for an answer, but yeah, the, the shorter, the better for sure. I've had better responses.
Jillian: Yeah. Yeah. Easier. It is for people. The more likely, okay. That's a great idea. Thank you.
Melissa: That's great.
Paul: right. So I'm going to throw some odd ball things that as you know, I'm going to go round for you. If you want to know what your ICA, your perfect ideal client, your client avatar, whatever you want to call them these days, just get on a zoom call like this and do maybe a complimentary mini laser coaching call like,
Hey, who here just bought their camera and hasn't taken it out of the box? And you're just totally overwhelmed because you pulled it out of the box and there's a 300 page manual. I'm going to use this camera. And you just want to be able to go out today this weekend and take really incredible professional photos within like the next 24, 48 hours.
Jillian: Okay.
Paul: And, but what it is is when you, you get them on to start asking open-ended questions, who what, where, when, how, why open-ended questions will help you create conversation. So who, what, when, where, how and why, and the main reason for that is it allow them to open up and dialogue and talk and you will stay silent because really what you want is a recording of their languaging what they're saying.
I'm just curious. Why did you, why did you buy the camera? Now? I'm going to start knowing their purpose. Like, why did they even get this? Right? And then you can go into like, what, when you first got it. What was your, what were you thinking about? What's the first thing that you wanted to take a photo of. What happened when you opened the box?
Because it's probably not going to be excitement. They probably went from really excited to like, holy crap, where's the lens. I thought this thing had a lens. Well, I'm bringing you back. Meaning the picture I'm doing the video. I'm just visually, it's really easy. Just put yourself in this person's shoes. We think that we forgot, but we can just play out the comedy and we can play out the comedy in our head.
Now it's just like, okay. Oh my goodness, what do I do with this thing? What does this cap thing do? How do I get the battery in this? Do I plug this to my computer? Or, or do I, you know, crap? Did it come with one of those card things? What are they called? What are those cards?
Things. Yeah.
Jillian: Card reader. Yeah.
Really quick question. So I'm actually hosting a photo and I'm like, in-person workshop on Friday with 16 people now, would it be yucky of me at the end of that to have a typed up like a little survey question thing and have them fill that out and give it back to me without me kind of tackling to do?
Paul: You can do that. I would first make sure you're recording the call and that say, you know what, before we begin, we're just going to go around the room. I would just love to know, oh, here's an in person. Okay, well, they'll record it and then get it in real, real time.
I just say, before we begin, I have a tablet right here. I'm going to write down. Once we do this with every live event we do, I'd love to know we're setting expectations by the end of today or the end of this event. What are you hoping to learn? Now the main reason why that, that answer is because that's why they paid,
like, what is like the best golden nugget ever. What is the first thing that they say that they're hoping to get out? They're telling you the transformation. Yeah. I bought this thing. I don't know what to do now. What's interesting record that. That's in their awards. Yes, I can. I can let my husband do that. Yeah.
And what's interesting just to keep in mind is if you have 16 people that are coming to a live event to learn how to use a camera, one-on-one you actually have all the research you need. Right in that event. I'm just like every single question they ask is an internal, external thing. Yep.
Because the externalism manifesting their internal concern. So it just something like, they're just, they're not going to say like, oh my goodness, I don't want to look like a fool in front of everybody. The last time that I went to that volleyball game, people saw my, the big professional lens thought that I could take photos of their daughter. And I was freaking out, the sweat was on the back of my neck.
The hair was standing up. Cause I didn't know what I was doing. I didn't want them to know. I didn't know what I was doing. I really freaked out and had to watch three YouTube videos later that night because all the pictures were orange and they were green. And I didn't know why there. And they were blurred and I was really nervous because that lady wanted me to send her, you know, her kids' photos.
Jillian: Yeah.
Paul: That's where their fear is, is they don't want, you know, they're coming out with this professional looking gear and they don't want to look like a fool. Everybody's expecting them not to have instantly professional. They're going to hide.
Jillian: They all feel stupid. Not knowing how to use it when they paid money for it, you know? And they feel like they shouldn't automatically know how to use it when really? No, it's just like, you've purchased this. There's a learning curve and there's a process, but it's being, getting over yourself enough to be willing to ask for help, which they are clearly they're coming to the course. Right. So that's the first step.
So that's Good.
Paul: Yeah. But those are the people that made that decision. You need to understand there's a larger group of people that bought the thing out of the box because they're embarrassed. They don't know how to use the thing. You need to bring yourself back to that moment. Just play out.
Like, what's this person going through, like before they make a decision to buy into the program, they're questioning back and forth. Like, oh my goodness. We, you know, my, my wife spent $2,000 on this camera and I don't know what the fuck to do with this thing. I, I can't even figure out how to, you know, put the battery in the thing, but like, what do I do? You know, am I going to accidentally hold this thing upside down?
I see, I see people laughing at other people when they do that funny little stance when they're taking a photo, is there a right way to hold this thing? I don't want to be embarrassed and hold it wrong. Like, what's the right way to hold this camera.
Melissa: You have that live group in front of you for the workshop you can dig deeper with them because it is going to be conversational. Right. So it's not like you're going to say, what's your greatest fear, but like, it'll happen in conversation where you can really, you know, tell me about when you first started what did you experience? What did you find challenging? You can have those conversations and that's going to be really awesome data gathering
Jillian: Yeah because I would do a Q & A at the end teaching and then two live shoots, indoor outdoor, and then Q & A yeah. So I think that'd be a good chance to really record that and hear their objections.
Melissa: Yeah.
Paul: So that's all going to be gold. Now what I will, what I will also say is that during this process, I just want you to be aware that people that, you know, even when you're doing the live shoot and they're going to step in the shoot, there's going to be the couple that are insecure. They're going to step back.
They're going to alert. They're going to observe. They're not going to be sure of themselves go over and quietly talk to them. Just want to make sure you're okay. You know, what are you thinking right now? Yeah. They're going to be like, I don't know what I'm doing. I know you just did that, but I'm confused.
Like what, what did you do? I don't want to look stupid here in a a second.
Jillian: They ask me that a lot. Yeah. And I did used to be a school teacher. So that part of me is very, I try to be really sensitive to that, but still hard. I limited this group to, I was supposed to be 15,
not 16 because last time was 20. And it was just too many people for me to try to help efficiently. I felt like there were a couple of outliers that probably didn't get the attention they needed. And I reached out to them after, because I felt bad about that, but okay, cool. Thank you so much. That was so helpful.
Paul: Yes. So in that, in that internal is just the emotional element that's attached and or belief system that's attached to the question that's external, but just always digging deeper. Yeah. And I know somebody referenced one, it's an NLP. It's a neuro-linguistic Trek. As you always ask, why is that important to you? And then when somebody says something you say and why is that important to you?
And then what'll end up happening is they'll dig into an emotional state. They'll dig into their insecurity and their fear. And that's where you want to get to the root of why they said what they, what they said initially. But a lot, when you dig in deeper, normally your objections are insecure. Like, well,
what we say verbally normally has a deeper, root, emotional attachment that we don't readily say, you know, out in the open, when you dig into the deeper piece, that's the internal that manifests what you see externally.
Jillian: Yeah. And that's so hard. We've got everything in life, right. I'm gonna start my husband. Why is it why you feel that way?
Why, why that's really good. Thank you so much. That was so helpful. Great Question. But there's a lot of breadcrumbs left in all the Facebook groups and all the things that are out there. I need to get more active in those. I just haven't had the time, but I need to make time to do that. Yeah.
Paul: Yeah. Because at the end of the day,
I mean, just for me, like if I was in a copyright where you're going to do, I would just say, you know, you ready to divorce your brand new camera? Yeah. It's not you, it's your camera. It's not, it's not, you know, it's me, you know, because what's the reality of this person.
They bought the professional camera. They thought they were going to put the battery in, put the lens on and take a photo and a magically was gonna be better than any photo that they've ever taken their entire life. And reality just shifted and changed. Like, oh my goodness, I just wasted $2,000. This thing is not magically taking a better photo than my iPhone.
Yeah. I had to change the settings
Jillian: and then they go back to using the iPhone.
Paul: So that's their fear is that they just totally wasted money and that thing's going to sit in a box or in a cabinet and they're not gonna, they, they had a desire. They had an aspiration. Bring them back to that because you did want to take better photos.
You did want to have the jaw-dropping photos that, you know, your entire family and the rest of the, you know, the local community is liking and sharing and commenting on your photo versus everybody else. Like you bring it back and show you how to achieve that.
Jillian: Perfect. How'd you do? That's perfect. Yeah. And show them what it is they're wanting and bring them that excitement back.
Okay. Love it. Amazing.
Melissa: Keep us posted. Let us know how the event goes and what you discover. I think After that,
Jillian: I will. And it'll be fun. I'm excited.
Melissa: Awesome.
Paul: Can I, can I give one more? Sure. Okay. Sorry. I know we're way over. You want to do the best market research ever do what we do here.
Every single question in each of you ask gives us internal, external, helps us with our copy. Why do you think we translate this right into a podcast? Because it's exactly what people we want to bring into our world has the same questions on the outside of this call. So you could do any equivalent. This is our equivalent of what you're doing with those 16 people that paid for it.
Like in real time, the questions that are being asked, the, the concerns, the different input that's given back and forth, all of that contributes to the conversation. We could never write the copy that all of us just naturally talk through this entire conversation.
Jillian: Right. Right. And it's valid. Thank you so much.
Melissa: Welcome