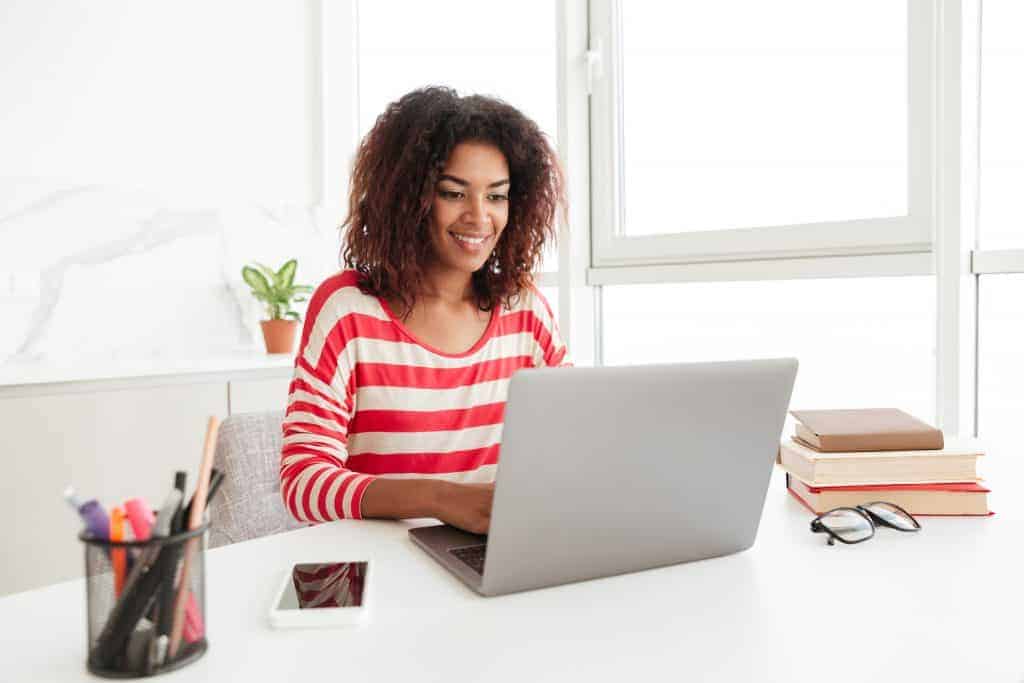 When we look at the platforms and tools available for membership creators, the seemingly endless choices can be pretty overwhelming.
In this episode of our Mastermind Series, we are discussing how to avoid overthinking, start your membership simple with free tools, and how to streamline your deliverables to maximize your time.
Subscribe To The Show
3 Big Take Aways
How to get your membership started for free
How to deliver your content in a simple way when you just started
How to protect your time resources through streamlining
---
Adaptive Inner Circle – The Adaptive Inner Circle is an epic 12-month experience for online business owners, coaches, course creators, and membership site owners who aspire to create financial freedom and a lifestyle they want for themselves and their family and also create a positive impact in their community and the world.
Adaptive Marketing Program– Adaptive Marketing Program is an exclusive opportunity for online business owners, coaches, course creators, and membership site owners to play bigger and bolder in their business and explode their bank account with more clients!

Thinkific – a software platform that enables entrepreneurs to create, market, sell, and deliver their own online courses

Teachable – an all-in-one platform that helps you create and sell courses online. Teachable handles everything from web hosting to payment processing.
For a list of our resources & recommendations visit: InternetMarketingBiz.com/links/
Connect with us on social!
Join the Online Marketing Podcast Community, our private Facebook group dedicated to those that want to learn the in's and out's of online marketing for their courses, memberships and coaching programs. We share tips, tricks, techniques, resources, and more!
Instagram: @realpaulpruitt & @realmelissapruitt
Facebook: @realpaulpruitt & @realmelissapruitt
Subscribe To The Podcast
And if you loved this episode, please share with a friend and leave us a
review!
Read Full Transcript
Melissa: All right, so we're going to go to the next question. Christie. 
Christie: So I'm a teacher and I sell my lesson plans online and I was just wondering two questions there. Very basic. 
One: what platform do you guys recommend to run a mastermind?
And then two, what is the cheapest like offer you've seen for a membership because my people are not business people. They're teachers. And if, you know, like the average salary of the teacher is not the same as what people are, who are in your adaptive membership. So what is the cheapest membership you guys have seen?
Yeah. So that's, let's open it up to the group. I'm not sure if Kathy is allowed to talk at work,
she's going to type to you. Does anybody have any experiences or know of teachers? We actually are in masterminds with other teachers and also have assisted people that serve teachers. So we can definitely speak into this, but does anybody know of the least expensive membership is free right out of the gate.
It doesn't pay any bills. Apparently it has a huge promise of exposure. You know, a lot of us get that all the time, but what I will say is those that we know that serve teachers now, depending on what the deliverable is, we have like one group of friends that we know, they are caught in this perpetual thing where they create these deliverables and go to sites like teacher, for teacher or something like that.
And they're constantly. They don't get the data. They don't get the, you know, the collect the emails and things like that. There's these restrictions. So they're like stuck. I know one of our friends she does printables and I think she, like, she sweats every time she goes from like $9 to $11, you know?
And she's just like, oh my goodness, like, nobody's going to convert, she might be up at like $17 a month at this point. 
Melissa: What are your deliverables that you have? 
Christie: Every month teachers will get like, sub-plans, they'll get nonfiction articles, so they'll get three like principles, but they're also digital because a lot of of them are in middle school.
So. Most of our kids, not most, but lots of them are online. Like. Not digital, but they bring their own tech to school. So they'll have three principle things and then they'll have a monthly video for me. Giving, you know, teaching on a certain topic. 
Paul: So this is where I'm going to give you a fork in the road.
 What we've seen is that if you're going after the actual teacher itself, then definitely the, the pricing on average comes down, you know, is what we've seen. Mostly of what I will tell you is that there's a couple of people that we coach that they go after school districts and go after administrations and they license the content to the school or the school district. 
So then they're actually able to get more money because some of those teachers have a certain amount of budget. So the money's not coming out of their pocket. It's coming out of like their allocated budget. 
I'll give you an example. So for one, one that serves different teachers they know that the, these teachers, like they go out into the market and actually acquire fonts and things like that, like in their budgets.
So they can do things on you know, presentations and everything. So they have people creating custom fonts to bundle into their deliverables so that these people can take the budget just out of like going out and acquiring and paying for fonts, they can transition that budget into their membership instead of them going out, you know, so they, they look at different deliverables that they can pull, pull in.
But I I'd say the lowest we've seen was about $9 month and the, the trick there is just, what can you streamline as much as possible? So it doesn't take as much as your personal time cause you would be looking more on volume, but it's like, how can you originally attract.
The teachers that you want possibly in other spaces. So you pull a higher volume in, but just know . That, tricky thing is not all teachers are jammed up. There teachers in private schools and then charter schools and other elements that are out there that do have different types of budgets to be able to bring in.
And it really comes down for them. Like if you're saving them time and energy, They have lesson plans. Like they're going to look at them and go, Ooh, you know, this is just, this has saved me a couple of hours a week, you know, and they don't have to think about it. So that, that might be a higher value perceived value for, for lot.
Let's see, Marcy has her hand up. 
Marcy: Okay. Well, cause what, I'm a part of my bunch of my clients are school districts. I work with a lot of school districts and I teach people like you're saying how to get into corporate or municipal. And I would just say. You could know, this is what I teach when you're just starting out.
You could create, Hey, I'm going to give the school district buys it or the school itself gets an agreement from the district to buy say your program for a certain amount of months and it gives it to all the middle school teachers. You don't, you don't start out doing licensing one by one. I always say it's like a founding member launch in your corporate when you're reaching out to these people, make it real easy.
Yes. For your first one, because you're, you're doing it already anyway. So it doesn't matter if there are a hundred teachers who are joining you in that school district or that school or a 10, and then you can go on and sell it individually after you have this. Hey, I work with this school district and the school district getting that one.
I always say that one corporate client or that one client, like that gives you so much more credibility. 
And then the other thing is not all school districts are, don't make a lot like in Massachusetts, which is why we moved there with our son. The average teacher salary is over a hundred thousand dollars a year.
So for them. It's all relative like $11 or $17 a month is nothing. They're making a lot of money. They retire at about 170, some of them. So, you know, New York, Massachusetts have how many school districts are there and they make a lot more money. So you could start with the school districts that don't have a lot of money and maybe offer that to them for everyone.
We'll go after the ones. Very wealthy school districts that you could easily sell for 11, 12, 15, 20, whatever it is. And so that would be my recommendation because it's kind of what I do. I met a lot of school districts. 
Melissa: Excellent. Thanks Marcy. 
Paul: That is awesome. And we don't know specifically how you would approach this perfectly, but I'll throw another curve ball out.
One of our private coaching clients she's in the, she teaches non-profits like how to fundraise is that there probably are local national and regional grant programs out there. Where if you positioned your product as an educational benefit, like you probably could get a nonprofit and, or a grant like a government grant that would actually fund you to give that to school districts.
So you can use an indirect method. And in doing that we used to do that when we used to be in photography years ago, you know, we would look at non-profits as a great opportunity. We would go in and say, Hey look, can you find grant money to pay us? We'll do a photo project for you. That'll help the nonprofit.
So they went out and found the money that we got paid on as a for-profit. But at the money just flowed through them. They just went out and, and they found the money in the, in the world, in the market. So I just want to, cause a lot of us don't think nonprofit sector and there's a lot of money out there that's not used.
And especially when you're dipping in and going into the direction of education, there's just so much money that's out there. So many opportunities that are out there and you just have to find nonprofits and they'll basically work through you as the vendor. To be able to serve. Cause I'll make them look good as a nonprofit, that they were able to help like a local area, but they'll use and leverage your cause you bring them that opportunity.
So I just wanted to open up a different, different leg of opportunity there for you. 
Melissa: And Christy, you're asking about platforms, you're thinking platforms for the actual content. 
Christie: Where do you guys recommend people host their content. 
Melissa: So there's so many different options. I know you had mentioned that you wanted something that was a little bit more budget friendly right now, just with starting out.
I mean, you could start out as simple as if you're just getting started as a fake private Facebook group and host content in there, because now with the Facebook groups, they have the guides section where you can actually. have it mapped out there. 
When we first started our "Inner Circle", that's exactly.
You started out just with a Facebook group before we didn't have any platform. And as long as Facebook is up and going, that's a resource that's available to you. For something like this I think probably. Teachable would be a good platform because you need something. That's gonna be able to hold the lessons and the video.
So something like a teachable or Thinkific would be something that could probably host really well. A lot of these platforms, they have trials. So you can do like a 14 day. You know, trial just to check it out, see how you like it, see how it's laid out and whatnot. But if I were starting off, I probably, if you just want to get it up, like just get a private Facebook group, you can get the content up in there.
Then you can kind of test out a couple of different platforms to see what would make sense for you. 
Paul: And there's some suggestions in the comments for you as well. So if you go non traditional just keep in mind that a lot of these teachers probably would very easily just receive content via email with a simple link that could go to a Google doc and, or, you know, a private unlisted, YouTube video.
So don't overthink it. Cause there's a lot of memberships out there that a lot of us aren't aware of that they strictly deliver via email, you know, and we get into this world and we get into comparisonitis and we start seeing what everybody else is doing and it's shiny objects. And we forget like who our end user is and how they normally receive information.
And what's acceptable to them versus all the shiny objects that we see and compare back and forth. 
So if you want to keep it minimum and initially, you know, they, if they're buying. Like printables and things of that nature. Like that's, that's either having a Dropbox folder or a Google doc, you know, a box account, you know, and you're just uploading and your deliverable that week is giving them the direct link, you know, to it, it doesn't, it doesn't really need to incur costs.
Now, if you want to make it fancier as you're making money and you're reinvesting, then I would start looking at these, the membership platforms. But I would say. A lot of people that are not tech savvy to begin with, or that are in a lower level price point for membership, just getting direct access.
Like they're going to drag that into their folder. They're going to print it out or put it somewhere local. They don't necessarily want another step or they have to log into a whole other platform or system. And sometimes these schools block a lot of those websites also. So you just need to keep that in mind, the firewall won't allow them to go over into some of these other places. 
Christie: Thank you. 
Melissa: You're welcome.