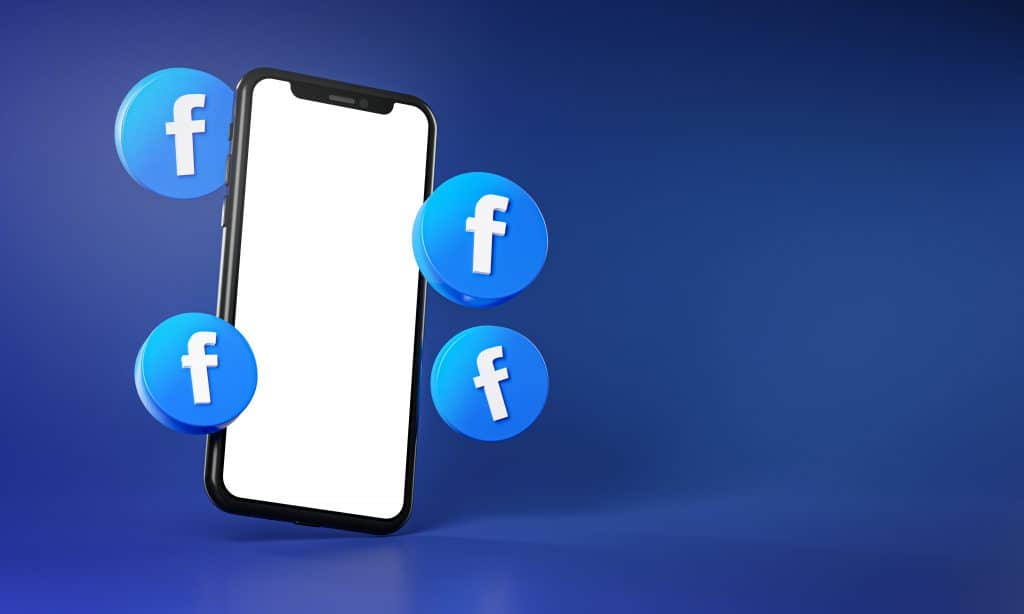 When it comes to growing a Facebook group, it's not all about scaling and numbers.
So when you are adding new people to your group, you want to make sure that they will be quality members that engage and are actually interested in what you have to offer.
In this episode of our Mastermind Series, we are discussing various ways how you can grow your Facebook groups with quality leads, how to use incentives, how you can create desire for people outside Facebook to join your group, and how you can effectively use Facebook Ads to target new audiences.
Subscribe To The Show
3 Big Take Aways
How to re-engage with old groups
How to incentivize members to invite their friends to a group
How to effectively target new audiences with Facebook Ads
---
Adaptive Inner Circle – The Adaptive Inner Circle is an epic 12-month experience for online business owners, coaches, course creators, and membership site owners who aspire to create financial freedom and a lifestyle they want for themselves and their family and also create a positive impact in their community and the world.
Adaptive Marketing Program– Adaptive Marketing Program is an exclusive opportunity for online business owners, coaches, course creators, and membership site owners to play bigger and bolder in their business and explode their bank account with more clients!

52 Conversations Catalysts – grow your profitable social media following of REAL people through these psychology-backed strategies. Broken down into simple, yet powerful, practical steps literally anyone can do.

ManyChat – a communication tool that lets you create Facebook Messenger bots to generate qualified leads, increase customer engagement, and deliver instant support through personalized conversations in Instagram Direct Messages and Facebook Messenger.
For a list of our resources & recommendations visit: InternetMarketingBiz.com/links/
Connect with us on social!
Join the Online Marketing Podcast Community, our private Facebook group dedicated to those that want to learn the in's and out's of online marketing for their courses, memberships and coaching programs. We share tips, tricks, techniques, resources, and more!
Instagram: @realpaulpruitt & @realmelissapruitt
Facebook: @realpaulpruitt & @realmelissapruitt
Subscribe To The Podcast
And if you loved this episode, please share with a friend and leave us a
review!
Read Full Transcript
Jennifer: I just need a bit of infusion of how to grow my private Facebook group. I want to do a launch in January and I'm, I feel like I'm dabbling and I'm throwing things everywhere and it's growing by 15 to 20 people a week, but I got 320 people in right now and I want to get at least about like 600 ish. Maybe a thousand would be like, fabulous. And I don't know if there's like really quick ways to build or or if it's just like puttering along and just like inviting and inviting and inviting and inviting.
So what I have been doing is posting and other groups, focusing my call to action on that. I did a couple trainings inside the group, and then when people are overwhelmed in that particular area, I offer the resource. You go to messaging, Hey, it's in my group. I can tag you in my group. If you want to join my group.
I invite people to just generally that I have conversations with. I have a bonus masterclass that I make available as . The welcome message inside the group that goes to an actually an automated webinar. And then I also have a landing page with the pixel, like that'll post on my fan page in the group.
But I feel like people aren't coming through that route, they might be going to the page and visiting it, but they're not quite coming in that way. And I don't really know the mechanics around whether to do a challenge or like how to really just bring people in a group ahead of time.
So I'm just kind of looking to clarify like my, strategy, or instead of just kind of like throwing things everywhere. 
Melissa: That's great. 
Jennifer: Yeah. 
Paul: So anybody have any input as far as growing a group?
Melissa: That's okay. 
Paul: So we've, we've grown several groups over the years, an excess of 20,000 per group. We've had over 50,000 people in a group before we've even abandoned those groups when they just didn't serve us anymore. what I will say is what well, a thousand people in your group give you that the 300 people won't.
Jennifer: So here's what I've been noticing. And I did a mini launch about a month ago, and I noticed that the most engaged people were the last like 80 people that I brought in and the shorter period of time. So my sense is that if I build that momentum in a shorter period of time, then I'm going to have a more engaged group to launch to.
 For one, I don't necessarily think that if I had a thousand people or 500 people, or like 2000 people that it's going to be, the quality is going to be there throughout. But I do think it's like those, that last group, and then possibly the stragglers that haven't been quite engaged might get re-engaged, that's my only kind of thinking around that, but so, yeah, like I, cause I, cause I like, I get a steady flow of people from my, when I had 100 to 200 to 300, like for private one-on-one coaching Like it's, it's good.
But I just, I kind of want to do like a larger group experience and I want higher numbers. So, and higher numbers. I'm thinking like 20, like 10 to 20 people in a group experience paying like a couple thousand. 
Paul: Yeah. Yeah. Yeah. So what I would recommend is, again, always begin with the end in mind. So like how many people do you want to buy your offer within the end result you're bringing all these people in recency is very important because a lot of people do belong to a lot of groups and you don't get notifications of everything.
 And that's why these people are there. Now I will say, is that the 300 you have in right now, you could yourself and or if you have an admin of that group, you could re-engage them. By putting something up like a, you know, a very specific question that would resonate with people and then just tagging like 10% of the group today. So 30 people, and what you do is you go to your group and you can sort it as an admin.
So sorted by, you know, latest person that joined. Then you click on file and then you click on export as PDF. And then you have now a PDF of everybody that's in your group right now. And you just start at the first person and you work your way, all the way to the 30th person. Then you just draw a line or mark it or something.
So you know, where you left off. And since it's, time-based, you know, you're not gonna overlap accidentally, but tag those people in the post and ask them what their opinion is. So what'll happen. 
They're going to get a notification of a group that they don't see anymore, that they haven't seen in a while, because they haven't caught up in all the other things going on in the world right now. And they just don't even know that group exists because it doesn't show up in their feed. So you can re you can do things now, tomorrow you take the next 30 people, you knew the same thing with a different question. So you can, re-engage the people that are already there.
Now, if you want to grow a group fast, but it's not as quality is you can incentivize people. And you're going to have people that are going to look at this and the knock on love. You know, it's a love hate on inviting your friends into the group, you know, see, you know, you see a lot of people doing that.
We've done it. Like last year, we did still have a group at the time. And we did a 12 days of Christmas giveaway. And each day we had something that we gave away to the members that were in the group. And maybe twice during that period of time the incentive was driven by them, inviting friends that they know that would compliment the group, you know, that would be about the topic, about what, what the conversation is in the group itself. 
We didn't want just people to add random people. Like that's what you had to be careful of, you know, you don't, you don't want that. So there is the, the incentive and it could just be when we had fun with it.
So we would do it today and it always tells you like, who invited the people in, so you just print it out or do a PDF of it. And, you know, like Mary Smith invited these six people. And then I did I just put everybody in order and I did it on a spreadsheet. And then I did a Facebook live the next day and asked Alexa to pick a random number between one and 85.
And Alexa live, picks a random and everybody's like, thought it was the coolest thing in the world, you know? So I was able to like in real time, say, Hey, it's Mary Smith, you know, you won, you know And that helped with engagement because we would send the Mary Smith, her thing. It could have been like an Amazon gift card for 20 bucks or something, but we always asked, Hey, can you do a screenshot and do a thank you posts.
So people know that we're legit. So then what did it, is it cause momentum because everybody's, oh, they really did give her a gift card. Oh, that was real, you know? Oh, she did, you know, they did get that. Yeah. You know, selfie sticker or whatever it was, you know typically though, not as quality of leads because these people didn't not have the intention to wanting to be in this group.
Like they're being at it. They still can make the choice these days. Because when you get added to a group, you have 30 days of an invite to accept the invite, but people will get reminded over and over again in their notifications that they were invited into that group. Otherwise we do, what's called around them.
And with around the world, what we do is we put some type of incredible nugget, giveaway knowledge piece. We do it inside of our free group. And we make people like, we just knocked the socks off with some value, give inside of the group. And then what we do is we go onto the outside of our ecosystem and we'll go onto like our Facebook page, you know, say, Hey guys, you know, just a couple of minutes ago is in our Facebook group, blah, blah, blah, where I gave away my five tips, but really quick, you know, here on my page, I want to give you the first two.
And if you want the other three, join us over in the Facebook group, blah, blah, blah. The link is the first comment. So what I'm doing is I'm creating desire. So I'm reaching the people on the external world. And, and I will say is like the whole around the world stuff. I'm bad. I was like here, Melissa, can you do them?
So 
Melissa: I would hop on, I would do. I'm doing a takeover of Paul's account. I'm on his Instagram. And guess what? We just did this awesome life. And I would go on his account, my account Instagram's, Facebook pages, personal profiles. Yeah, we would do it. We'd go around. 
Paul: Yeah. So the, the idea is you put the, the bigger nugget of information that's, you know is desirable to the people that you want in your group.
You put that inside the group, and then you go out and you create desire by only giving a piece of it. So in naturally makes people want to join the group because of what you just shared. 
Now, if . You have many chats set up, it sounds like maybe are, I'm not sure what the automated emails that the messaging that you have set up, you might be able to go back and follow up.
Oh my goodness. I just had a Facebook live where I just shared my top five tips, if you're not in a group you're missing out. That's the best thing that I did all year. Everybody's raving about it. Here's the link to the post. And when they go to click it, they're not in the group 
Melissa: because everything is like me reaching out to like a set list of people and following up on them.
Paul: Yeah, well, this is, you wanted 'em down like down and dirty or you're going to pay for it with time, energy and emotion and or money. So are you going to put money behind Facebook ads to get people in the group? You know, cause then you just, you hit the, whatever the biggest pain point is that your people have.
Jennifer: Yeah. 
Paul: That's what the lead magnet is. It's the one thing that everybody talks about and all the groups that you're in and all the experience people are like, oh, why do they talk about that again? You know, that's the one thing that you're going to hook people with is if you answer that, that thing, whatever, everybody else has an issue with that all the new people always ask.
Okay. Now, what I would do is I would take the people that have already opted in the people that already you have pixeled. And I created a lookalike audience against them, and then I would serve that lead magnet to them. So they get their email, they would opt in.
But then like we were talking about earlier on, then have the thank you page, inviting them into the group. Okay. 
Melissa: Okay. Yes, 
Paul: and I would still have the email sequence. So when we do a, like, if you go to, for instance, like 52 conversation, catalysts.com, you'd see this in real time is that you would get a, you know, the, the email, the lead magnet would be sent to you four hours later, Melissa has an email that says, Hey, just want to make sure you got it.
Yes. Because how many of us opted in for something and never received it, it's in your spam box. So, and then, you know, the next day, what did you think of it? And then it goes into a . Nurture. One of those emails could say, oh, by the way, make sure you join the Facebook group. 
Melissa: Okay. 
Paul: So hopefully that helps.
Jennifer: Yeah. 
Melissa: Awesome. 
Jennifer: Thank you.