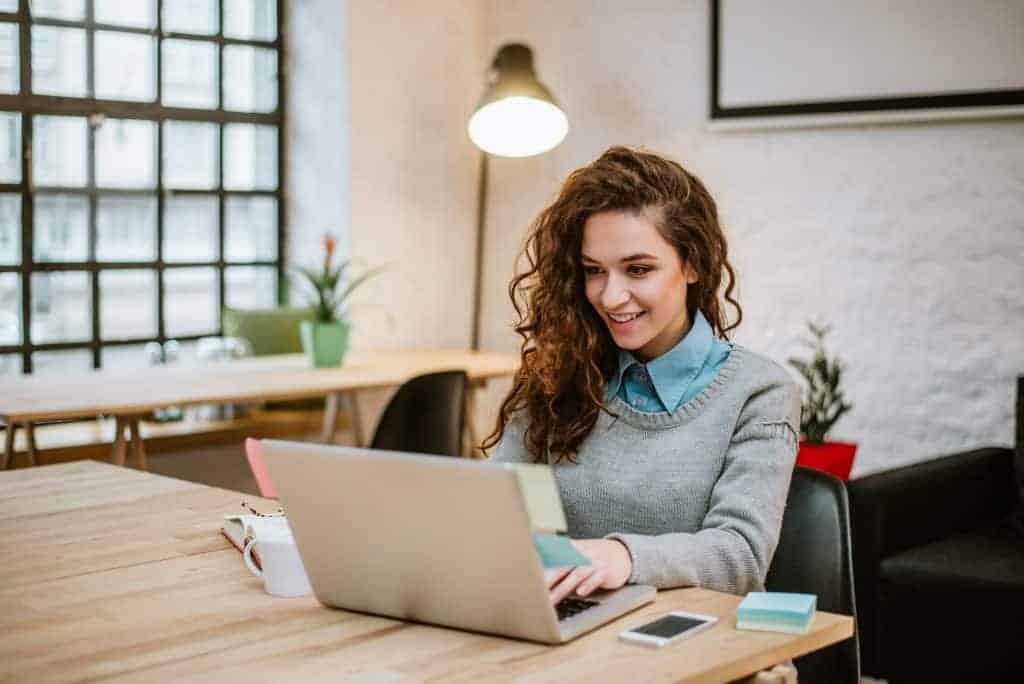 In this episode of our Mastermind Series, we are discussing how to leverage your milestones and use them for social proof, as well as how to save yourself time by batch creating milestones ahead of time
Subscribe To The Show
3 Big Take Aways
Why you should not get intimidated by the big numbers of competitors
Where to leverage your achievements
How to save yourself time by batch creating milestones ahead of time
---
Adaptive Inner Circle – The Adaptive Inner Circle is an epic 12-month experience for online business owners, coaches, course creators, and membership site owners who aspire to create financial freedom and a lifestyle they want for themselves and their family and also create a positive impact in their community and the world.
Adaptive Marketing Program– Adaptive Marketing Program is an exclusive opportunity for online business owners, coaches, course creators, and membership site owners to play bigger and bolder in their business and explode their bank account with more clients!
For a list of our resources & recommendations visit: InternetMarketingBiz.com/links/
Connect with us on social!
Join the Online Marketing Podcast Community, our private Facebook group dedicated to those that want to learn the in's and out's of online marketing for their courses, memberships and coaching programs. We share tips, tricks, techniques, resources, and more!
Instagram: @realpaulpruitt & @realmelissapruitt
Facebook: @realpaulpruitt & @realmelissapruitt
Subscribe To The Podcast
And if you loved this episode, please share with a friend and leave us a
review!
Read Full Transcript
Melissa: So we're going to go over to Meg. 
Meg: My question is I just found out from, from working with you guys that, so I'm an "inner circle". Some of you guys may not realize this, but I'm in their mastermind program. I was asked to find out, well, I'm not, I'm not following the rules here.
Sorry. I was asked to find out how many downloads I've had for my podcast. And so my question is how can I use that information? Since I found out I have had over 20,000 downloads and that I'm the number two weekend personality. 
Number one is syndicated and I'm not syndicated. So. how can I use that to like I know you guys did that big, oh, we've had 10,000 podcasts. And you . Celebrated that and I'm wondering what I could do similar to what you guys do, because I always copy you guys love it. 
Paul: So let's open it up to the group.
So if you ever hit a, I would consider it a milestone number. Have any of you leveraged a milestone number with anything that you're doing? It could be views, it could be members, it could be downloads. It could be subscriptions. Like any time it could be you hitting certain email subscribers or certain amount of followers.
Have any of you done anything? Have you leveraged it? And, or have you. Seen someone leverage that metric and you can share that experience. So does anybody here have anyone, anyone that they know of or themselves where they've done a virtual promotion or put something out there? 
Melissa: Let's go, Cathy. 
Cathy: Hey first want to ask what social platforms are you active on or like, what is your, what is your main outreach platform?
Meg: Well, my main outreach is iHeartRadio, but I am on Facebook and Twitter and instant. 
Cathy: Okay. Cause I, the reason that I ask is that I feel like on Instagram, people do a lot of things with numbers, you know, they get like balloons and take like a picture in front of the balloons or like put like candles on a cake or something that there's like a lot of fun, like visual images that you could create with particular numbers.
And you could probably batch create some milestones before you even hit them. So they're ready. but there's probably some fun ways to do like did you some images and stuff? I think that that's something that I definitely see on Instagram. Maybe not as much on other places, but it's still, like, those images are things that you could probably use anywhere, whether it's in like ads or banners or on your website.
Meg: Right. Thank you. That's a great idea. 
Paul: I love it. I think you guys are going to go over to Christine
Christine: yeah. I've also seen many Instagram posts and also Facebook posts celebrating their milestone. So you shared with your audience, but also some creatives I've seen have used it as a special promotion. Let me celebrate that.
Cathy: I have achieved this and this, and they're running it as a special promotion and it's, it's kind of like a humble brag about what you have achieved, but it, it, it really is a great way of sharing your success without bragging too much about it. 
Meg: Right. 
Paul: I love it. And Sharon, did you have your hand raised.
Cathy: I was just wondering how she found this information out. 
Meg: I reached out to the producers at I heart radio and they have Nielsen ratings and other ratings ways of collecting that objective information. 
Christine: Okay. So how could we turn that idea if we don't have podcasts? So let's say we did a challenge to our membership opening last time or something.
Can you find out like how many people attended a challenge or a webinar, or, you know, how many people bought your membership, but can you brag about the pre buyers at all? Is that something you could use?
Paul: Yeah, I definitely see like linkage, like at each level. And I, and I, I like that Sharon, cause you each phase there's a number or a metric that is a different type of milestone that you can leverage and use it. I tell you that the best place that for any of you, if you just want to like see good marketing and good gamification, just even if you're not into this brand, like just to take the ego part out of if you're not into this brand, but just join the Peloton group.
Because every time that somebody hits 50 rides and a hundred rides and a thousand rides, like they are celebrating over and over, and the amount of ways that they get creative on, on how to actually celebrate those milestones, you're going to see things you've never thought of in your entire life. And you could just get some inspiration over there.
It's a little crazy of a group in general otherwise. But but that's just something. Yeah. Yeah. So, so you can see the celebrations and the angles, right? 
So what you want to keep in mind is some of us have metrics that don't matter, but we look at always the metrics that matter. So we're always about what metrics matter.
And you have to keep in mind, is that whenever we go from an internal, like, Hey, here's things that are doing well, we're going to hit certain milestones on sales or in followers or on people participating in a thing, where that milestone could be leveraged for social proof. It could be leveraged for credibility.
It could be leveraged to put something into the market that shows perceived, crowd, consensus type of thing. I'll give you an example, like our good friend, Ray Edwards, he's one of the top copywriters in the world. And we're very blessed that we got to write an endorsement in his newest book that he published recently.
And he, I don't know if he doesn't own his website these days, but when you used to go to his website, he would tell you, Hey, join the 108,563 subscribers, my newsletter to get incredible tips, blah, blah, blah. Now it was very specific. So, but you know, you come on a site in like you normally don't see something like that.
Cause you know, you're kind of like, go, should I opt in for this thing? Am I going to get spam? Do I trust this? I don't know. But he leveraged an actual number to be like, oh, you know, over a hundred thousand other people trusted Ray. I must trust Ray. So it's an easier decision to follow through on, on that.
So when we have like a hundred people that just sign up for a program, you can go out and celebrate that, but know that when you celebrate it and you take it out into the world, What happens. It creates a certain momentum, social proof that allows other people that feel like, oh, you know what other reasonable human beings made this decision?
I should check it out too, or I should make this decision as well. And in the real world, if you go to a live event, they call this the table rush. And originally it came from like timeshare sales, which I know is a little bit negative. But when you see a bunch of people run to the back of the room, you're kind of like, wow, that person just sitting next to me, they were a reasonable human being.
And I see them making this purchase. Maybe I should consider making this purchase because you, you know, that they're reasonable, you know? So, so there's a consensus element of social proof element. 
So look at milestones in a sense of a lot of us celebrate successes that we deem are not huge successes.
And then we don't tell anybody in the room. So people think like we're doing nothing and we need to be better at creating this naturally .Now and real estate. When I used to teach for century 21, this is why all of you used to get just listed, just sold postcards sent in the mailbox to you. And it really wasn't the sell of the house.
When you send a just-listed postcard into the neighborhood, and then a week later, you say it's under contract. And then a week after that you say it's sold, what does that do? It creates social proof in the neighborhood that, oh, you should use this agent or this real, you know, this company because it's putting social proof into the market.
Oh, if I want to get my house sold, I'm going to go with this company, you know? And it wasn't actually to get the thing sold. It was to create momentum, to get the next listing, to get the next listing, to get the next listing. So how do we do that on online? And that's what you want to leverage. Is that what milestone that you have.
That you should celebrate. And for some of us, it's just any type of progress at all. It doesn't even have to be a big vanity number. It could be like, I'm so excited. I finally got my freebie put together. And just by you putting that into your audience, that you just accomplished the step, they're going to be really excited and going to be like, oh wow.
Tell me about that. Oh, what, what freebie is that I don't know about that. Give me that. So you don't have to wait for these big, because a lot of us get threatened where you hear 20,000, you hear 50,000, you hear these big, huge vanity metrics and it's because we're comparing ourselves to others in the market.
But the thing is the people that are following us, they're impressed that we even put something together. You know, they're impressed that 10 people bought it, you know, bought something, they don't need to hear a hundred people bought it, but we are in circles where we get caught up in, oh, the thousand people bought that other person's thing.
So I'm not going to brag about my 10 people that bought my thing, you know? So we just need to shift our mindset on that, but I would leverage it in social proof. You could put it if you have a social proof bar or something like if you're ever published somewhere, or if you were mentioned somewhere like in a known publication, you know, and we leverage it.
Like I had an article written on entrepreneur.com. So indefinitely, I get to put that logo, you know, as seen on entrepreneur.com. So I didn't have to write 20,000 articles. I just had to get on there once. 
so you can leverage that in all your spaces. And you don't have to keep it there all the time, but it just helps us as social proof element.
Melissa: Yeah, I would, I would look for those areas where you can kind of toot your own horn with that. So even like your email signature, so that you can have it on their website, social proof on all your websites. Anytime that you're asked for like a speaking engagement, you could include it in your bio and the introduction of yourself as well, too, just to slip it in there.
Just start adding that in as part of the narrative of it, because it's a huge accomplishment and people, then it creates that excitement into it's the station to go check out the podcast. So, 
Paul: and the last thing I would say is just that pick your milestones, as Kathy said, Batshit, like make a decision upfront.
So like when we hit 10,000 downloads, like we, we didn't put a lot of energy, you know, specifically for the podcast, we were doing other projects this year. But I remember when we start putting, you know gasoline on the fire for it, where it took us a little over six months to get the first 10,000. We already surpassed in five weeks.
We're at we're at like 23,000 or something right now. So it was like, okay, 25,000. Sounds like the next milestone. Then after that, maybe 50, maybe 75 don't know that. Is that too frequent? Like, are we going to, you know, go into the well too often? So you want to look at your milestones. If you hit 10,000, probably not worth going back and shouting out to the world, he hit 11,000.
You know, it's just not enough movement. Like you, you're not going to get extra people. You can still go back out and say, remember, you know, over 10,000 downloads come and listen to one of the most popular podcasts in this niche, you know? So you just leverage it for, for what you have in that moment. But then I would just move on.
No, it can bring a line item. It can just be a mention in like a social proof on your opt-in page, on your, about me page and your bio's. It doesn't have to be the leading thing. They're just another notch in your, in your online resume in a while.
Melissa: You're welcome. 
Congratulations. 
Paul: Congratulations again. 
Melissa: That's awesome.