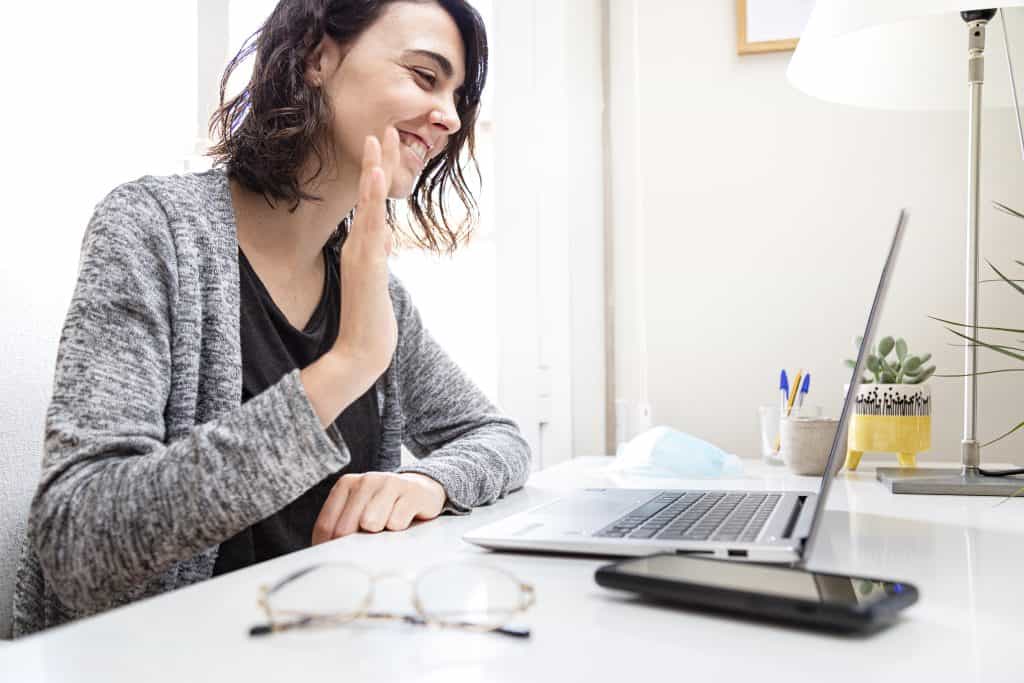 Just even the word "influencer" in general kind of has a very negative connotation to it these days.
In this episode, we are talking about the difference between being an influencer and being influenced.
We are discussing how to influence people in a positive direction through a clear process, that links your social media marketing to your list building to your actual launch in perfect alignment and guides them into your offers.
This way, you can have a higher impact with the least amount of effort.
Want to know how to positively influence your audience and guide them into a buying decision with less effort?
Then check out our Influenced Course at http://influencedcourse.com
Subscribe To The Show
3 Big Take Aways
How to positively influence your audience into the right direction
How to guide the right audience to your offers
How to align your social media efforts with your list building and your launch
---
Influenced Course – Positively influence your audience and guide them into a buying decision with less effort
Adaptive Inner Circle – The Adaptive Inner Circle is an epic 12-month experience for online business owners, coaches, course creators, and membership site owners who aspire to create financial freedom and a lifestyle they want for themselves and their family and also create a positive impact in their community and the world.
Adaptive Marketing Program– The Adaptive Marketing Program is an exclusive opportunity for online business owners, coaches, course creators, and membership site owners to play bigger and bolder in their business and explode their bank account with more clients!
For a list of our resources & recommendations visit: InternetMarketingBiz.com/links/
Connect with us on social!
Join the Online Marketing Podcast Community, our private Facebook group dedicated to those that want to learn the in's and out's of online marketing for their courses, memberships and coaching programs. We share tips, tricks, techniques, resources, and more!
Instagram: @realpaulpruitt & @realmelissapruitt
Facebook: @realpaulpruitt & @realmelissapruitt
Subscribe To The Podcast
And if you loved this episode, please share with a friend and leave us a
review!
Read Full Transcript
Melissa: Today we're jamming on the topic influencer versus influenced
Paul: influencer versus influenced ooh, you know what I feel sometimes these days, just even the word influencer in general kind of has a very negative connotation to it. So I'm really excited for us to jam in on this topic today.
Melissa: Yeah. Because it is important to think about that word influence and what that really means the root of it.
And like you said, the word influencer, sometimes we just have this picture in our mind of what that actually looks like.
Paul: Yeah. So if you think about it, even from a child all the way through being in. There is things that happen in our life that influence us to make certain decisions. I helped. I think this helps create our belief systems, our values and not all of it's negative.
It's not like the dark side of the force, you know? So when you understand, , how to influence and how to guide people into like an ethical buying decision, which is what we jam on a lot is we have to be very careful because when we learn better human communication, when we understand people and like why they make decisions and we guide them in that direction, a lot of people can do this, you know, in a very negative way, in a very manipulative way. But it also is very positive.
There's a lot of experiences. Like all of us have tried something in our lives where we didn't want to do it initially, but then somebody influenced us to give us a new way of thinking a new opportunity.
And then , a lot of us have, incredible stories in our lives because we did say yes,
Melissa: yes. Yeah, no. I can think of a lot of opportunities that I've taken because of that positive influence people that have you know, been a great leaders and examples to me.
And so like you said, influence doesn't necessarily have to have this negative meaning to it and we can do the same with our audience.
Like we can influence our audience in a positive way to share value give them tools, give them resources and again, be those leaders and, and kind of shine like a beacon of light when they're really feeling like they're they're down and having challenges.
We can give them other solutions and ways to look at the challenges that they're facing.
Paul: Yeah. You know, what's really interesting as well. A lot of people don't realize, but being influenced, in a positive direction is a system. It is a process. You know, how many of us have had complete strangers people we didn't know at all in our lives.
And then like, cause I know a few of them that Melissa will buy anything from these days openly and willingly, like very happily do that where these people weren't even on your radar a year ago, or just a couple of minutes ago sometimes, you know, like you're saying. You see something on Instagram and you're just like, oh my goodness, I need to have this.
Melissa: But it really does speak to that, that influencer, because again, that individual built like know and trust with me. Right. And so over time they built like, know and trust. They share things about their lives. And then of course it just . Was a next natural step. You're like, you know what, they're promoting this thing.
I should go check this out. And it made sense. So everything was in alignment, which was pretty, it was really cool. I've experienced that obviously with all the things I put in my shopping cart.
Paul: And if you think about it, like no matter what, whether it's like building a plane or even flying one from a destination, there's a process, there's a system, there's a sequence, things go in the, in the natural order.
And even when it comes to being influenced, and then again, in an ethical, positive way, you know, what ends up happening is a lot of us don't realize the small business owners. We think when it comes to marketing and sales, like, oh, I'm gonna try this. I'm gonna try. Let me throw spaghetti at the wall that didn't work.
Let me go over here. And really it is a system. It is coming back to the process. It's a sequence, just like building a house. Like a lot of us want the shiny cabinets and the roof on top. And we really had to start with the foundation and we have to build that bit by bit, you know, and build it up so that we can have that end result.
But again, when it comes to marketing, when it comes to business and sales, I feel like it's not quite a system per se for a lot of people they're all over the place.
Melissa: Yeah. Yeah. So this is one of the reasons why Paula and I really excited because we do have something up our sleeves here.
I'm excited to announce because we've seen that gap there where people, again, we're on social media. On lists, trying to launch different offers. And it's just a matter of pulling all the pieces together, being that positive influence, that positive leader so that you can really lead people into your offer.
So you can truly give them value and help them out.
Paul: Yeah. And it's like having a bridge it's like guiding people step by step through an entire process, you know? All of us. We've heard of buyer's journey. We even talk about that a little bit on the podcast. And a lot of people are less couple of years seen how we used to do that random things all over the place, and we'd hit the dead ends.
We'd hit the brick walls and we would try things and struggle and look at everybody else. And like, why are they launching and everything? And, you know, doing really well and having all things. Then it clicked.
We, we got in the right rooms, we got exposed to the right people in conversations that are really not brought public most of the time, over the last several years, Melissa and I invested in a very heavy way to be in the right rooms where people are actually revealing like the secret sauce. It's like, it's like going behind the scenes and knowing like how that sauce is really made. Versus what's like sold like the shiny object courses and memberships and everything that are sold all the time.
And we're really excited because we have taken this over the last several years and created a seven figure year business for ourselves. And we've been teaching this methodology inside of our paid programs and our members are getting incredible results like over and over and over again. But it is something that really wasn't compartmentalized.
It was just like a piece of what we were talking and teaching on our coaching. Until now. Yes. And Melissa, what have we done?
Melissa: Yeah, so we're super excited because we now have created our influenced course, which again is all about bringing all the pieces together from social to list, to launch and linking it all together, really against the, you can be that leader for your audience.
All the conversations and things that you're doing on social media is going to be linked directly to your list building and then linked directly to your launches and having that perfect alignment is so important because you're going to be bringing the right people in your world. And when you can bring the right people in your world, you can truly make the impact with the offers that you have.
But where we find the mistakes is, if you don't have that alignment, then again, you're not serving those right people that you really could help out. And so it's a win-win for everyone. A win for your audience that are right for you and perfect for your offers and a win for your business.
Paul: Yeah. And if you think about it, those that know us, like we don't focus on vanity metrics, like a huge amount of followers, a huge email list, but at the same time, over and over again, we seem to outperform in, a lot of different areas, Were those that are connected with us at a deeper level, like they're truly connected.
So this isn't like just attracting anybody and everybody onto your list. This is being intentional. This is guiding the right audience into your world with the correct, right. Messaging that bridges perfectly to your offers. And this is something that a lot of the, the gurus, the influencers that are out there that know all these things.
They do this, but they don't actually like pull back the curtain and show truly what's going on. And what I will say is that influenced the course that we created. This is not a beginner's program.
This is not, this is for everybody that's gone out and bought all the shiny objects and the $2,000 courses and joined different memberships and programs, and you need to learn these little tricks and quick things. And this is actually what the real deal really is.
So if you're tired of struggling, tired of like working on that vanity metric, just to get people that don't convert, if you're tired of spinning your wheels and launching to people that are not aligned, this is going to pull you aside, get rid of all that extra junk and garbage, throw it out the door.
So things can be more intentional when you launch.
Melissa: Yeah, it was. So we have information from you. If you go to influencedcourse.com, you can go check out the course and get an idea of again, how to take your social, to list, to launch and perfectly align everything's all information about the course it's at influencedcourse.com.
Paul: Yes. So today we are jamming on understanding the difference between being an influencer and influenced. And then also looking at that and understanding this is based on beliefs, values, and there's a lot of positive element. A lot of us have enjoyed incredible things in our life because we are positively influenced in the right direction and using that knowledge and expertise and understanding that there is a proper way that you can take people from going from your social media onto your list properly like the right people right now.
Messaging to them properly. So you're guiding them into an aligned, perfect offer, right? From the get, go again, this isn't about vanity metrics. You can actually have higher impact with least amount of effort when everything is aligned perfectly.
Melissa: Yeah. So this was so much fun to jam on this topic. I think it's definitely a conversation that needs to be had if you like the show and what we talked about, make sure that you subscribe.
So you get all the latest. And share it with a friend, let them know that this is what we talk about on the online marketing podcast, marketing and selling your offers.
Paul: Yeah. So until we talk again, remember two things, marketing matters and also head over to influencedcourse.com.