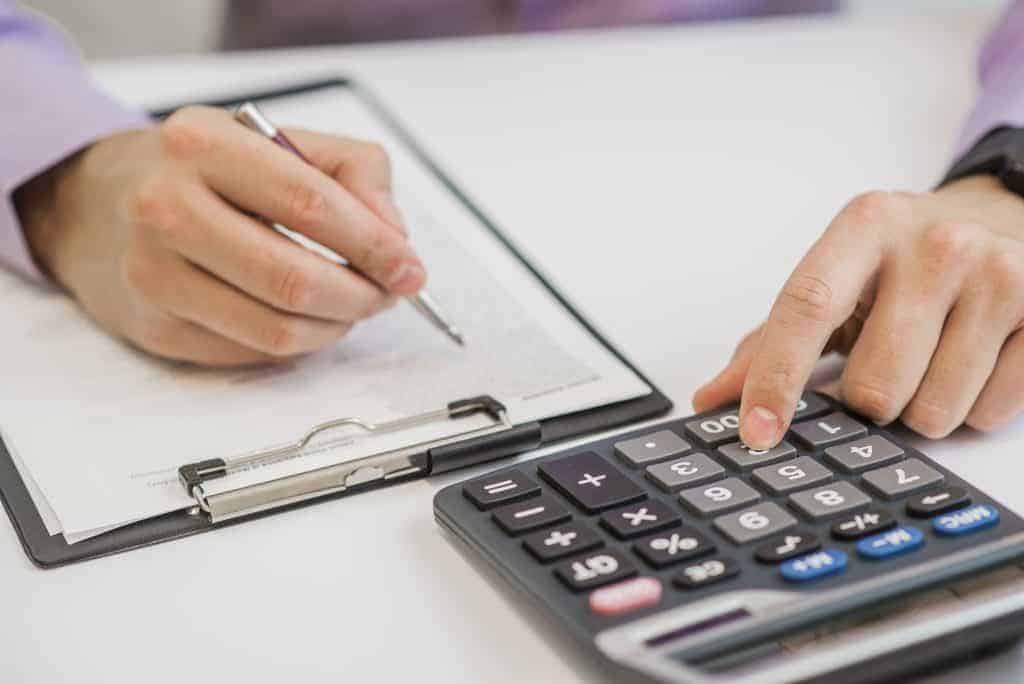 A lot of us are insecure about raising our membership fees because we are not sure how our current members will react to this change.
In this episode of our Mastermind Series, we are discussing how to raise membership fees without losing clients by making it more about the transformation and less about a certain price point.
We are also talking about how you can handle various currencies to avoid confusing members from different countries.
Subscribe To The Show
3 Big Take Aways
How to raise your membership fees without losing members
How to do a proactive outreach to get "ghost members" more involved in your program
How to handle different currencies within your membership through "Geo Targeting"
---
Adaptive Inner Circle – The Adaptive Inner Circle is an epic 12-month experience for online business owners, coaches, course creators, and membership site owners who aspire to create financial freedom and a lifestyle they want for themselves and their family and also create a positive impact in their community and the world.
Adaptive Marketing Program– Adaptive Marketing Program is an exclusive opportunity for online business owners, coaches, course creators, and membership site owners to play bigger and bolder in their business and explode their bank account with more clients!

Stripe – Online payment processing software for internet businesses.
For a list of our resources & recommendations visit: InternetMarketingBiz.com/links/
Connect with us on social!
Join the Online Marketing Podcast Community, our private Facebook group dedicated to those that want to learn the in's and out's of online marketing for their courses, memberships and coaching programs. We share tips, tricks, techniques, resources, and more!
Instagram: @realpaulpruitt & @realmelissapruitt
Facebook: @realpaulpruitt & @realmelissapruitt
Subscribe To The Podcast
And if you loved this episode, please share with a friend and leave us a
review!
Read Full Transcript
Melissa: So we're going to move on to Angie 
Angie: Hello. Thanks for having me I am new. So that was my first 
Melissa: welcome. 
Angie: That's great. So I have one of the age old questions about pricing. So I've had been bumping up my price a little bit over the last two years for my membership. And I'm just starting to move into hiring people to help with marketing.
And so my current price point just went up to $37 US. My question is I'm in Canada and I often get people signing up from Canada and they are like, why is it in us dollars? Mama, mama, mama, mama, because it's probably. $50. You ask 37 US is around 50, say Canadian. And the platform I'm using doesn't allow me to have like different currencies.
So I can't have a choice. I have to choose one or the other. The other thing too, is like, I think 37 might be too high, whether it's in US or Canadian, because retention seems to be the strongest among the people that are lower priced and the ones I lose, the people that leave the membership, they're usually the ones that are paying the most money.
So I'm wondering at what point does that tipping point, right. Where it's better to keep people a long time paying $27 than it is to have them stay for two months paying $50. You know what I mean? Someone that is in Canada and has the same issue. Yeah. So I don't know whether to change it to Canadian and if, and if I have an international sales or keep it at US.
Yeah. This is the thing. 
Paul: So let's open it up to the group. Does anyone have scenarios where they're dealing in more than one currency? That's a little bit adjusted and how do they potentially handle that? And there's a secondary question there as far as retention at different price points, anybody have any input or suggestions?
Christine: This is Christine. I don't have input on the pricing on the currency, but in terms of the pricing, I would question whether the people who are staying with you longer are staying because they have the lower price or because they were your initial core audience and they just love you and it's completely independent of the price.
So I wouldn't jump to that conclusion. I mean, what I've heard others say and I've experienced it myself is I rarely leave because of pricing. I leave because for some reason that the group just doesn't resonate with me anymore. So I will just question the whole preface as to whether it actually is the pricing.
And I wouldn't be afraid of pricing it at the 37 even. So I don't know what's included in it, but I wouldn't be worried about raising my price. 
Angie: Right. That's great feedback. That's a good point. I think what I'm observing and I could be wrong. Are there some people that just like the idea of it, they have the intention to do yoga and they want to do it.
They keep it. And if they're not using the membership, it makes more sense to them to keep it. If it's at a lower price point, because they'll get to it sometime, maybe, but if it's higher and they're not using it, then that's the first thing to like, Go out the window kind of thing. I don't know if that's right or not, but I'm kind of guessing maybe that might be the case.
Paul: Yeah. I know we have thoughts on that as well, but does anybody have any for different price points? 
So there's the one side that is the dealing in different currencies and exchange rates question. And how, if any of you handle that differently. And then there's the just the different price points specifically in your case, it being yoga and those that are utilizing versus not utilizing if you've seen a retention difference.
If anybody has any, anything that they want to contribute. Okay. 
Guest: So I'm in Canada and I have the same deal. So I just tell everyone that it's, that's software we're using requires American dollars. But what I have done is I've calculated what I want to charge in Canadian dollars and then converted that to US.
So basically the Americans get a better deal, but the Canadians don't feel like they're ripped off. Until they change things and I know that Stripe is moving towards having multiple currencies and other platforms. So hopefully that will happen. And then we won't have this issue, but it will still be an issue because it'll be a different price for everybody.
So I just advertise it at the US price and just say, I actually have a disclaimer in my FAQ's. Why is this in American dollars? Because I get asked that a lot and then I just say I priced it at the Canadian, but the system takes it in US. So hope that okay. 
Angie: That's a great idea. Thank you. Yeah. For the, FAQ's putting that, addressing that in there that question. The thing is, is that Canadian American dollars right now are totally changing. So like Canadian dollar is going down, American dollar is going up. So. It's making it more expensive each time they check their bank statement.
Paul: And Paul, you had your, did you have your hand up? 
Paul_2: Yes. How are you, Angie, you said that you're, you're guessing as to why people are leaving the membership. Have you ever done any kind of an exit survey?
Angie: I have, I used to do that all the time and people always just said, oh no, it's not. I just don't have the, you know, I'm just not using it.
They just are basically, I'm just not using it. And, you know, cutting out the fat in my budget. So I don't surveys anymore. 
Paul_2: How are you doing that? 
Angie: It's an email that goes out after they cancel.
Paul_2: Have you ever tried contacting people directly speaking with them on the phone? 
Angie: No. I have never done that. No, 
Paul_2: I think you may find a little bit better result when you actually speak with people because when they get an email, they can easily just blow it off. 
Angie: Yeah. 
Paul_2: Whereas when they're talking to you, then you can actually get more to the root of what the problem is. Cause you know obviously money is something that we all watch, but if you're providing the value and they're, they're using the service, then you might learn a little bit more either as to your messaging or what, they're not why they're not using it.
If that's the case.
Paul: I'm going to jump in with a few thoughts for you as well. Some of us are positioned in the marketplace to do what I call a platinum fitness marketing. And that's where you want the 8,000 members, but not, you don't want them to show up because you can't have them all show up. So it's enough of a deal where it just seems like so irresistible, I have to sign up initially, but the commitment level is so low and the friction point and the price point is so low that like you, it takes more effort to cancel than it
does the have the pain point. It's showing up in your credit card statement every month.
 And that's why the average planet fitness in the U S like they, they have over 8,000 members, but they can't even fit 800 members in their space. So, you know, there is that type of model, and that's really what you're going for, your definitely your messaging and how you're attracting people and where they are in their journey is very different.
Then somebody that's taking it really very serious. Now I would also in, in a different context because not all of us are set up, we don't have the energy and the effort to be able to put it in the marketplace, to be an Amazon, to be a Walmart, to be a, you know, planet fitness, where we can put out to attract thousands upon thousands upon thousands of people for a low price point, because that's like getting, you know the death of a thousand cuts.
That's the, you know, because these people need a lot of customer service as well, you know, and you're gonna have a lot headaches up and down and people, you know, cause some of these people that are making these types of decisions typically because they value what you're giving them very low typically. 
So you're constantly dealing with support issues.
I can't log in. I don't understand you know, what's this charge, how do I change my credit card, you know, failed payment, failed payment, failed payment, because you're gonna get a high volume of, of all that as well. So if you don't want to be that in the marketplace, Then, what I would do is I would come back first to your value proposition, is that the people that you're attracting in right out the gate, are you messaging to attract people that would show up because the irony is, is the opposite really honestly happens.
And you hear this in different spaces, but our memberships are very expensive. And at the same time that pinch every month,people do show up because when they, when they see that come out of their bank account, they're just, they're not like, oh, I'm just, I want to cancel this. So like, no, I'm paying a lot of money and this is a really good value.
I am going to show up for this. I am going to utilize this. So when you're in the middle, you know, you hear people say like the messy middle, you're not on the low price point. You're not on the high. You're kind of like the commodity, like in the middle and you are the first thing that gets cut.. Because people don't value it as much.
They're not utilizing it. So do you have mechanisms in your business that can make it can be automated that like, Hey, this person doesn't check in into the platform and doesn't consume anything, or you have a VA that keeps track of people that don't participate in your Facebook live or whatever your deliverable is.
You're doing a proactive outreach. Proactive to get people in to get people involved, to get people indoctrinated, to get people onboarded, to get people connected because yes, when you're not utilizing something, you then start valuing, like, is this worth it? So do you have anything that triggers to get people that are like kind of Mia that are ghosts?
That would cancel to get them back on board, to get them reengaged doctrinated to get them using something that would, again, trigger that instead of going into the reactive state of just only going after people that are like, Hey, let's jump on a call because you're important to me now that you're canceling.
But five minutes ago, before you sent this cancellation email, I didn't even know you existed. You know, it's like being proactive versus reactive. You could have something that triggered. That gets you to get people back re indoctrinated.
Melissa: Yeah. Sometimes it's even as simple as just even in this could be for everyone is just reminding people of all the support that you have inside of the membership.
One of the things that we started doing is a monthly membership walkthrough for all of our memberships, where, and it's great. Cause it's, it's for members that have been with us for a long time and for new members, but it's just to remind them like, Hey, here's all the things that we have. Here's how we're going to help you.
 You know, the members that have been with us for awhile, like, oh my gosh. Yeah. I forgot you have that. That's amazing. And you can give updates and let the know new things to get them excited too. So it can just be something that's built into your monthly retention. 
Angie: Okay. Yeah. All right. 
Paul: Now separately on the, on the pricing it's a little bit more advanced, but you most likely can get scripts that will help you with geo targeting the IP and the people that visit your website.
So then redirect it to a different sales page that has the, the currency that they would naturally see versus you universally bringing everybody to the exact same offer, the exact same page.
 You see this in a lot of software companies, SAS companies, where it automatically, like if you're in the UK, you're seeing a different currency right out the gate on the sales pages.
Some of us travel and we see that accidentally. Like we, we were down in Puerto Rico and suddenly some of the websites that I normally visit, they still have me targeted because like, when I go to the page, it's actually shifted even the language things in Spanish and stuff like that.
And I had to force it to go back cause they grabbed my IP address when I was accessing it from different location. So it's worth looking in the geo-targeting into the IP tracking where you can actually shift languaging as well as currency, because even from a sales page stand point if you have a good part of your audience, that's like French Canadian, you know, it's like you could purposely have that sales page be shifted.
That would make more sense for them and switching and, and local sayings and things like that. That's you know, more in tuned in, if you're doing a U S market, it could shift slightly to speak, you know, cause there's little nuances in all of our languages and little things that are sayings and things that we take for granted that you can be like, oh, that's not quite how I would say, you know, it just there's some incongruencies.
So it's not just the price point, but also they could just see a completely different offer. You know, that, that way you don't even have to worry about this back and forth element as well. At the end of the day, all of us are willing to pay if we're, if the problem that you're solving is important to us, all of us are willing to pay whatever it takes to get the transformation.
So if you're making it more about the price point and less about the transformation, then people will constantly argue about the price point.. We have people from around the world that come in our programs like our Inner Circle is $997 a month. And we have a lot of Canadians that invest in that amount.
So the exchange rate is not favorable for them, but the transformation and the attention that we give them is. That's what people are investing in more than the price. 
Angie: Right. Yeah. I'm just not sure with like a, you know, with a fitness membership. I mean, they run anywhere from like $10. People charge $10 to 29 seems to be the top end of it.
So unless I'm going to be doing a lot more one-on-one work, I don't know that I can go up as high as, you know, 70, 80, 90, even for a month for that.
Melissa: I would challenge you on that because I really would, because if you look in the market, there are, yes, there's a lot of fitness programs that are out there that in that 10, $20 range and much above too people invest again, if it's, if it's important to them, with their health, their wellbeing and there is a way that you can do it where it doesn't have to necessarily take away your time that you can streamline it in a, in a membership type of setting where you still can serve them in that group membership but at a higher level for that higher touch point, people will pay for it
Paul: Start with the price 97 and say to yourself what would be an irresistible offer I can make while protecting my time, my energy and my financial resources. And you'll come up, you'll create an incredible offer based around the number instead of justifying a number on what you created as a offer. So you do you reverse engineer it.
Angie: I hear it. I hear the message. I'm just worried because like, if it doesn't work, then it's like, oh, you can't go back down. Right. If a few people sign up at 97 and then you can't change your mind and go back down to whatever psych,
Paul: you said you can't, that's an illusion. Also. There's PR there's companies that adjust things all the time.
Just bring it out as a different offer.. Don't make it any more for that. You have now created a new program. years ago we had a photography membership and we launched $97 a year and we had hundreds of people buy into it. And man, where we serve in blood, sweat, and tears, a whole bunch of evil and $97 a year.
And then one day I said, Melissa, I was like, we're burning out. This is not sustainable. We need to create something different. And at that time we created a new offer instantly and we put it in the marketplace. We didn't know if people were gonna grab it or not. And the interesting thing is fast forward a couple of years later is that we have people that were, they used to give us $97 a year.
Now giving us 997 a month, $997 a month. We just never asked them. So a lot of us are insecure. You just don't, don't make it the exact same offer. Cause it's not because if you create new deliverables around it, just give it a different name and let people know that you're taking exclusivity.
You're only going to take in 20 people initially in this program and then guide people into a different new offer. If it doesn't hit, that just means the messaging and the audience isn't align with the offer. 
So go out and find new people. 
Angie: Right. 
Paul:  In every single niche right now there are tens of thousands of people that are going on the Google and YouTube for free, and they would never be willing to pay you a nickel for what they're trying to get for the topic that all of us teach.
There's also somebody today that's paying 10, 20, 30, $50,000 for the exact same solution from somebody.
It's happening every single day of the week. It's just our reality is the box that we put ourselves in right now. We don't believe there's anything different, but there are people in the marketplace right now that are paying hundreds of dollars a month, just because the perceived status of the person that's delivering it is higher than we put ourselves in the store shelf.
And the cool thing is you just, you don't even need a fraction of the number of people at 97, then you do at the $20 a month, you can have more people say no, and you still make the same amount of money or more. 
Angie: Yeah. And the advertising dollars are the same, basically. Yeah. Yeah. Okay. Thanks guys.
Melissa: Okay. You're so welcome. You're so welcome. 
Paul: But only, only do what you're comfortable with. I'm going to throw ideas at you to stretch you, to get out of your comfort zone. And, but at the end of the day, just do what, what you feel comfortable and what you're confident in because it'll show genuine. And if you are not ready or you didn't believe, you know, your current reality right now, what I will let you know, though is two years from now, three years from now.
If you decide to do $300 a month or 200 a month or 100 a month versus 20, the number one thing that's going to shift is really your mindset. And it's going to be the biggest, the biggest thing that'll shift between the two points. You'll have the same knowledge, the same expertise, the same background, the same credentials.
You'll just, you'll be ready.
Angie: Okay. 
Melissa: Yes. Please keep us posted. 
Angie: Thank you. Thanks guys. Yeah. 
Melissa: Awesome. Awesome.