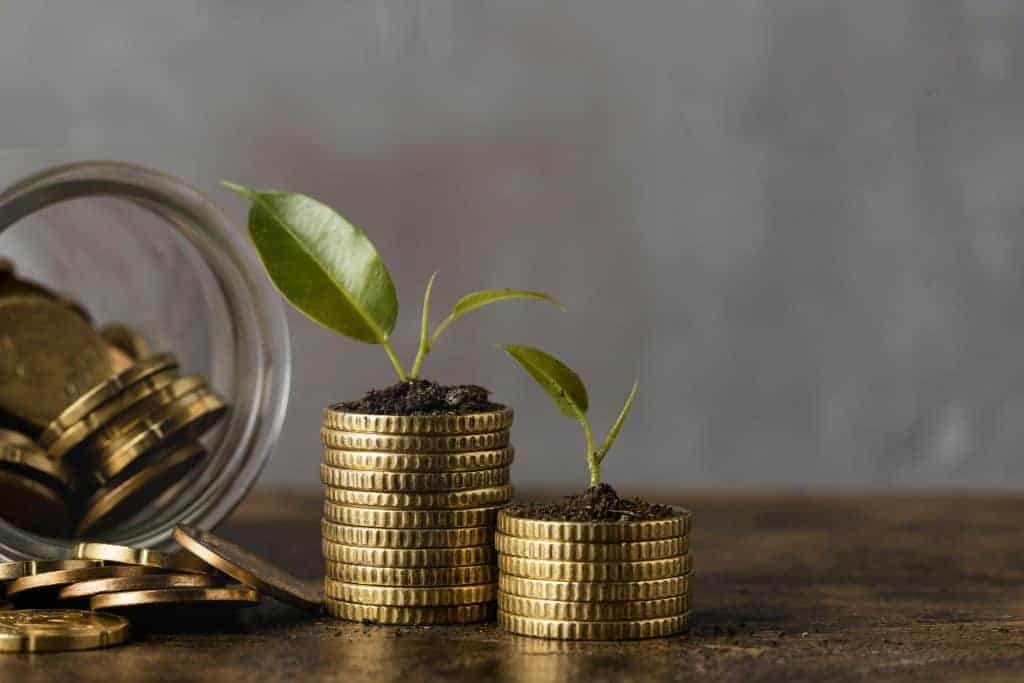 Setting the right price point for your course can not just attract an audience but also make it a no brainer for them to sign up for your memberships.
In this episode of our Mastermind Series, we are discussing how a good payment plan can eliminate objections, condition your audience and lead them to take the natural next step to avail of your higher priced offers.
Subscribe To The Show
3 Big Take Aways
How to structure your offers
How to create a payment plan that eliminates objections
How to make your memberships more appealing
---
Adaptive Inner Circle – The Adaptive Inner Circle is an epic 12-month experience for online business owners, coaches, course creators, and membership site owners who aspire to create financial freedom and a lifestyle they want for themselves and their family and also create a positive impact in their community and the world.
Adaptive Marketing Program– Adaptive Marketing Program is an exclusive opportunity for online business owners, coaches, course creators, and membership site owners to play bigger and bolder in their business and explode their bank account with more clients!
For a list of our resources & recommendations visit: InternetMarketingBiz.com/links/
Connect with us on social!
Join the Online Marketing Podcast Community, our private Facebook group dedicated to those that want to learn the in's and out's of online marketing for their courses, memberships and coaching programs. We share tips, tricks, techniques, resources, and more!
Instagram: @realpaulpruitt & @realmelissapruitt
Facebook: @realpaulpruitt & @realmelissapruitt
Subscribe To The Podcast
And if you loved this episode, please share with a friend and leave us a
review!
Read Full Transcript
Melissa: Alright, so let's hop over to Kricket. 
Kricket: Okay. So my question is I had a webinar into a course into a membership that was getting launched around a conference where I had access to 800 people needless to say that conference didn't happen.
And then it went virtual. And so it got pushed back. So I pushed back the dates. Well, it has now been canceled altogether. So now I'm left with my question becomes rather than doing the course into the membership. Should I launch the membership and make the first six to eight weeks? What would have been the course or should I keep them separate and just delay launching a membership?
Paul: See some heads bobbing. Does anybody want to contribute?  
Dorene: Very quickly Kricket that I launched a membership and soon realized after eight weeks of content that I have my course in those first eight weeks.So kind of opposite of what you're suggesting that I have that course content that I would want my member to have going forward will encourage people to take that forward. So we're all on the same page. 
Melissa: Yeah. Cause there's a definite price point difference when you do it a different way. So 
Paul: Anybody else have experience front end back end course membership.  
Suzanne: I would say, and I don't know how well it's working Suzanne here.  I have an eight module course. I'm thinking about signing up for the mid, my membership with the eight module course, living inside the membership. But that's part of what my question is,is where do I put it?
I put it before, do I put it inside? But also you have this 800 people. I don't know how much access you have
Kricket:  but I'm not going to have access to them now that's the problem. 
Suzanne: Yeah. So it's just going to be open. 
Kricket:  I've still got access to a pretty good group and I'm getting kind of published on a list that goes out to like who it goes out to versus how many read it is a totally different subject, but it's like over 50,000 people get this email, get this newsletter who actually is going to look at it. It's a different story. But yeah,so the access point has changed. Whereas at the conference I do speed coaching for them and I would have had access up front to a lot of people plus word of mouth. 
Paul: So Is this conference willing to do a email for you? 
Kricket: Well, they're doing not with a pitch. They're doing they're doing a five minute,like they're going to be promoting me now, not until November, cause they're doing a three day online, but it's not including all the rest of us anymore. It's a whole just to COVID mess. There's just nothing I can do about it, you know? And I'm just like, I don't want to I'm at the point, I don't want to keep waiting because things are gonna keep changing.So I've just got to take control of this and figure it out.
Paul: Yeah. So what, what's your price point of the membership versus the, the course?
Kricket:  The membership is going to launch at $97 a month. The course is going, it was going to launch at 497 and then from there go up to 997. 
Paul: Okay. 
Kricket: But just to get the people in it and you know,the, the buzz and the beta feedback and all that kind of stuff, I was going to do it at half price.
Paul: Are you warmed up to these people at all?  
Kricket: Yeah. I've been kind of seeding and hinting this all summer popping into different meetings around the country and doing the kind of, "this is what I'm thinking about doing.If I was doing this, what would you want included in it? "
Paul: So, So is there a reason why you're hesitating on leading with the course then?
Kricket: I just, I just feel like, I don't know. I just was like, why couldn't the first eight weeks of the membership be the course kind of a thing. And the only reason really is the price point. I could always separate it out after, I don't know. That's what I'm just, I just need to make a decision and obviously I'm not doing it on my own, so
Paul: And okay. So if you were to do, if you're going to bring, cause we have to just look at this from an offer standpoint, you know, it's like how you're structuring this.So it's like if you're even really technically in the membership and the first eight weeks delivering the course content, are you basically saying that these people were getting the course for 200 bucks instead of okay.
Kricket: I was saying, it's almost like they're getting it for free and they're just paying for the membership and I don't want to do value the course. Right. Yeah.So do you want to, do you want to Side of that as if I got a hundred people versus 10 people, you know, so yeah, 
Paul: But the question I do have for you that'll challenge you a little bit in a positive way, is that 
Kricket: no, definitely.
Paul: Yeah. Do we think that we're appealing to a different person? That's going to commit themselves to a hundred dollars a month membership versus a $500,one time fee core course. 
Kricket: I don't know. 
Paul: Or is this person really the same person? Cause financially like the financial decision is in a way in a similar range, you know, because  a hundred dollars a month membership in a couple months is going to equal that.
Yeah. It's going to feel the same. Yeah.To a lot of people financially because it's not like it's a $2,000 course, a hundred dollar a month membership, you know, like there's a huge divide there where they would have to be a member for two years in order to equal the investment or that one time purchase.
When you've been there, I might, 
Kricket: I was going to launch it at nine 97 and I thought,because it's the first time and I want to get the feedback and the testimonials and kind of all the energy up around it. That's what I thought I would do it for four 97 for this first group. Maybe I shouldn't, I don't know.
That's why I'm asking 
Paul: You're okay with my 
Kricket: yeah, Yeah, go for it. That's why I'm here 
Paul: Personally,I would do as an offer. Now you have to have whatever mechanism right before. Okay. So you have to have a launch right before it, this is, this is the psychology behind.
So what I would do is a, a 497 one time fee course that's eight weeks. Is that,that's what it is. Is it basically lay out over eight weeks? 
Kricket: Yeah. I mean, I could cram it into six weeks and make it more of like a boot camp, but okay.
Paul:  So  this is the thing is that I would also offer it for a two pay option at 250ish, you know, or a three pay,whatever at one, whatever.
Okay. Now there's a side reason for this. It'll make it more appealing for those that are on the fence, as far as the monthly commitment. But what you also did is you just set up a bunch of people that are willing to give you more than a hundred dollars a month. When you have on the back end,something that is a hundred dollars a month.
So you indoctrinate them in the course. And those that can afford the 500 upfront might give you 200 a month. And then on the back end, when you make your offer, how unlike no brainer is it? 
Kricket: Well, that's why I did the 97. I wanted this to be a complete, no brainer for people. 
Paul: So think about it. If a portion of those people came through paying $200 a month, or whatever , more, for the first couple of months that you then were like, Hey, at the end of the six weeks of the end of the eight weeks, you introduce them into going forward for basically half the money that they've been paying the last couple of months.If they can move forward in the membership, like for most of us, we'd be like, Oh my, this is like, I've been paying a payment plan of $200 a month.
The last couple of months, like, this is no brainer. I'm going to just, I want to keep doing this. Cause I want contact with you. And I'm able to save half the amount of money I've been I'd spend any way,or, you know what I mean? Like it's close so easy, you know, cause you're conditioning them to already pay the monthly payment.
And then they're actually going to pay less to continue to get coached from you after you indoctrinated them on the one time purchase. I'm just wondering like the numbers aren't exact because you need to make it to the not overlapping payment.So that would be my only concern. 
Kricket: Yeah. 
Paul: Because what you don't want is them to have two payment plans at the same time, you know, like, Oh, I'm still paying this course off while I'm now acquiring another payment on top of that for the membership.
So like, however it was set up, I would just make the transition, but you could probably flow people right in.And what you're doing as you eliminate the condition, the objection, we just did this with adaptive. Like we, I know there's a thousand dollar course. We're only doing a challenge. So it's like, I didn't have this huge runway to say like, Hey, I'm going to pitch you into a a thousand dollar course at the end of this.
So I purposely created two different pay plans.So here's the interesting thing I had as a thousand dollars. And I didn't even ask for anything extra. It was a thousand dollars. Then there was a two pay plan, which was 250 each. And then there was a four was a four pay or five, I forget to pay a 500.
Yeah. Nobody took  the two pay because if you can afford 500,you can afford a thousand. Yeah. Nobody took the out of57 people, nobody, it was almost 50 50 split on the payment plan otherwise. So I just want you to think about it. So like at the end of, at the end of eight, eight weeks, you know, I eliminate the objection of people that needed the payment.
Now We just, we just have, you know, our "Inner Circle", which is several hundred that month. So what is it though, is that I could, I very easily, if you think about it just by design, if people  want a four pay plan and he paid 250, 250, 250, 250 and then suddenly they had an offer of a hundred dollars a month after that, like they're already conditioned, they were paying 250 a month.
I might, I might just give those people the first month and a half to like,while they're paying the 250, like give them, get them into the membership, like transition them automatically so that they like are salivating. Like they can't live without it. They get used to the community and everything. So they would FOMO at the end.
Like, here's the cool thing. Is that the end of your payment plan, it actually goes down to 97 a month versus the 250 you've been paying. 
Kricket: Yeah. I like that idea a lot. 
Paul: It's like you just naturally people would want to stay with. That's just my, I just think weird. I'm sorry. 
Kricket: No, I think it, I think it makes sense.
And during, I am sending, they are sending out a video for me, but it's not until November 6th, so that was great. Thank you very much. Awesome. Awesome. Perfectly timed. I'm glad I could make it. 
Melissa: Awesome. Good, good. Excellent.