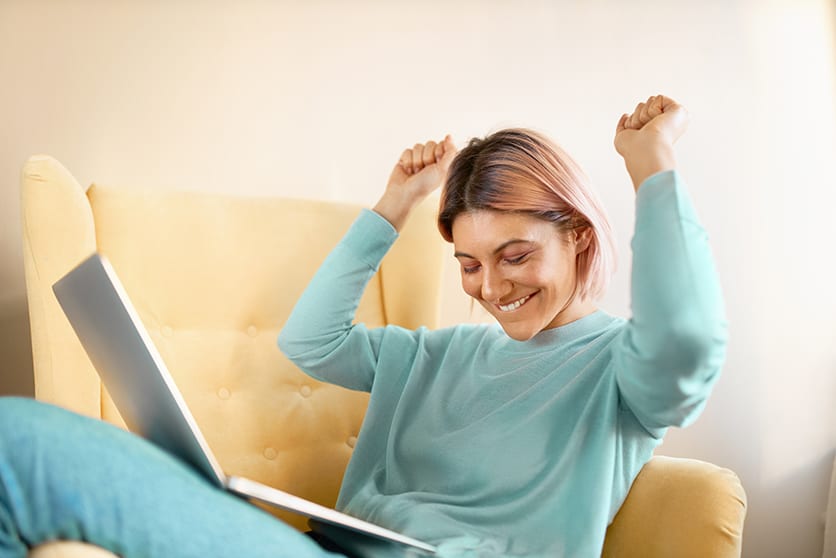 We're creatures of habit. We'd like to do things a certain way.
Anytime there are any new changes in marketing that happen for us entrepreneurs, we tend to freak out a little bit because it's something that we're not used to.
But let's face it: one thing is consistent.. and that is CHANGE!
There are those who are paralyzed by change and those that lean into it and take advantage of the new opportunities that we've been presented with.
In this episode, we are discussing the adaptive mindset you need to take advantage of ever-changing technology and how to adjust your marketing tactics successfully to be ahead of your competitors.
Grab your free Perfect Ad Framework: https://onlinemarketingpodcast.com/perfectadframework/
Subscribe To The Show
3 Big Take Aways
The adaptive mindset you need to successfully approach change
Why traditional sales funnels don't work as well as before
How to effectively retarget audiences using lead ads
---
Connect with us on social!
Instagram: @realpaulpruitt & @realmelissapruitt
Facebook: @realpaulpruitt & @realmelissapruitt
Subscribe To The Podcast
And if you loved this episode, please share with a friend and leave us a
review!
Read Full Transcript
Melissa: Super excited for another episode today and today on the show, we're talking all about how to beat the iOS update.
Paul: The iOS update on my goodness, the sky is falling. Something changed. We can do what we did yesterday. You know what? This is very common. This is what marketing is all about. And I'm so excited for us to dive in today because one thing is consistent and that is change..
And there's things that we need to understand and do, because here's the really cool thing is when I geek out on this, as you know, is that when something shifts and changes, there are those that lean into the change and they take advantage of what just shifted because the game shifted itself and they just can to learn a new way of playing the game.
But there's a mass majority of people, most likely your competitor. That are going to start saying the sky is falling no matter what changes. And you know what? We keep hearing it over the last several years. iOS changes, iOS update. This happened, this happened, oh my goodness. This has changed. This has shifted.
This is going on. It doesn't matter. And that's so vitally important. 
Melissa: Yeah. I can definitely relate to the not liking when things change because we're creatures of habit. We'd like to do things a certain way. 
So anytime there's any new changes in marketing that happens for us entrepreneurs, we tend to freak out a little bit because it's something that we're not used to.
And one of the concepts, I know that you're going to jam out on this and I know we get a lot of questions about, and is about funnels and how maybe nowadays that traditional funding. 
That we were so used to the way that we were doing things a certain way, that the traditional funnel is dead. Is that really true? 
Paul: Oh my goodness. It's so controversial. The traditional funnel is dead. Funnels, technically, it's a new word. It's off of an old concept. We used to use pipeline all the time. And then he came into this online space and people basically just regurgitated the same concept to here's the interesting thing. This is what's so exciting is that when things evolve and we do lean into those new opportunities, that means we're going to let go of how we did things yesterday.
So traditional funnels, where you're doing a lot of steps and you were able to leverage with all those ads, you know, this Facebook ads, YouTube ads. We ever do all kinds of crazy fun retargeting things. 
Well, you know what, for centuries, we didn't have a Facebook pixel. We didn't have retargeting. Right. But tons and tons of companies out there made millions and millions of dollars a year before all this.
And the last several years that this came around and those that are, again, your competitors going, being caught up in like, the sky is falling. You know, this is how funnels are supposed to work. And it's like, Nope. You know what? This is marketing.This is human behavior. This is us leaning in and understanding how to guide somebody from a total complete stranger.
And then into an informed by in our world. And if you're doing the traditional funnel method and you're really leaning on the old ways of, of how to do retargeting, then yes, you're gonna suffer because traditional funnels are dead. We need to lean into the new and different opportunities that had been presented these days. 
Melissa: Yeah. And I even know for on the other end of it, because a lot of times I'm working with somebody, even the sales page is where the ads are leading into those sales pages. We've even had to adapt with the way that we create our sales pages too, because it's, it's, it's different now.
Paul: Yup. Yup. So we need to, again, when you lean into this, the interesting, I'll give you one . Example of this. Okay. So in the past we would definitely, you know, we will do a Facebook ad or, you know, Google ad or YouTube ad or whatever you do. And we would lead people into that traditional opt-in page.
Right? So I'll use Facebook as an example. Now there that's still okay. And it works for a lot of markets, but the part that's missing that a lot of people don't talk about is. Even if you get, like, let's say a 30%, like 30%, like about one third of the people that actually go to your opt-in page that they opt in.
Well, in the past, we would have that Facebook pixel data. Right? And we will be able to re target those people that did not take that action. Right? That did not take that action. But here's the challenge is with all these updates and all the privacy things shifting and changing constantly. We're not able to get that information anymore.
We're not able to get it a hundred percent now there it's still there a little bit. Right? But they challenges that we can't more properly do that now. And what we can do is instead of doing that type of ad, we can lean into, cause I have to say in the past, we didn't talk about this as much, but lean into what's called a lead form ad, a lead ad.
And that's where you can actually get that opt in where people don't even leave facebook as an example, which means because it's on platform, we can actually retarget the people that make the choice of not opting in. 
We can do follow-up ad funnels with them.
Melissa: Yeah. So I think really what you're saying, the moral of the story is, is that we need to be adaptive.
We need to be open to change and open minded to the different technologies that . Are out there, the new way of doing things. 
Because if we keep doing things the same way, if we don't adapt, if we, if we are stuck in our ways, then we're just going to not be as successful as we used to be. 
Yeah, just 
Paul: like marketing is survival of the fittest.
Right? We have to evolve. We have to adapt. And again, don't be your competitors where you're like, oh my goodness, the sky is falling things aren't the way it used to be. 
I'm going to give up and I'm like game on, like I'm so excited. Let the competition leave less noise in the marketplace. There's always a new way.
There's a shift. There's something that happens. See the strategies are always the same when it comes to the marketing. It's the tactics that are constantly evolving, constantly changing. And you just want to be step ahead. And I love that example. You need to be adopted. That's very important . 
Now., Melissa, in helping everybody be adaptive today I think we worked on something really cool. That's all about the conversation, like . The new way of creating the perfect ad.
 Can you maybe, give them a little bit about that. 
Melissa: Absolutley, you know, the, we always hook you up. So what we have for you is the new perfect ad framework, and this is really going to help you with that adaptive mindset.
Paul: So how to frame out your ads so that they really make sense for you and really to market in a way that's going to reach to your ideal client. 
Yeah. So the old way, again, if you're using old frameworks, you're probably not getting those conversions. You're probably getting frustrated. Your ad costs are going through the roof.
You're hearing all the people around you saying it's not worth doing it anymore. I'm telling you there's a lot of people making money on Facebook ads right now in there. Here's your way right now updated for this year is that perfect ad framework. I'm so excited that we would be given that now, should we loop back around and just like cover everything that we talked about today?
Melissa: Yeah. So again, we talked all about being adaptive, really looking at our marketing from a different perspective, that way that we used to do things with those traditional funnels, they might not always work in way they used to. 
So keep that in mind and make sure you also to grab that in that freebie that we have for you, the new perfect ad framework to really help you with your marketing.
Paul: So again, the key here is for us to lean into change, to be adaptive because adaptive marketing is where everything is all about. 
Melissa: So make sure if you love this show that you subscribe to the show and definitely share with a friend, let them know. We're always talking about do new and interesting marketing technologies, the techniques in the online marketing space
and we would love for them to listen to our show. 
Paul: Yes. So until we talk again, remember marketing matters.