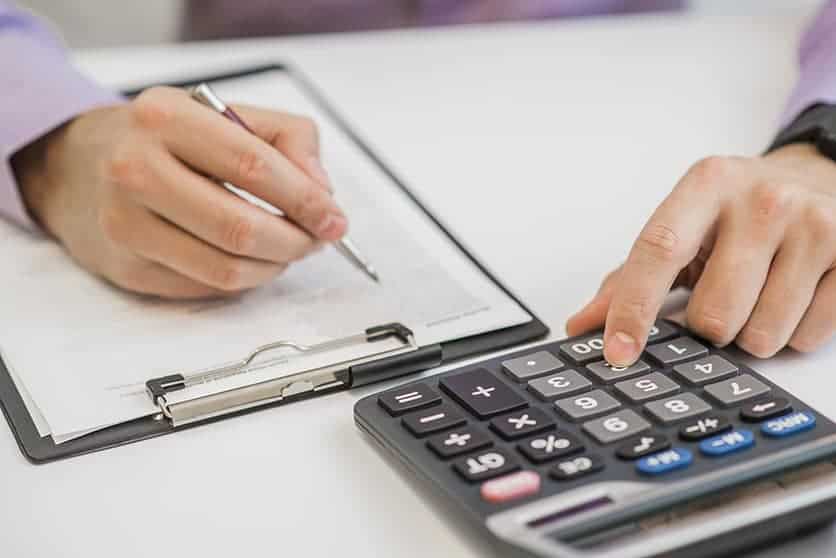 Finding the right price point for your membership can be tricky.
In this episode of our Mastermind Series,, we are discussing what to consider when you are creating your pricing strategy.
The right price point will attract your ideal target audience, position yourself in the market, avoid devaluing yourself and make sure that you get the amount that you deserve.
Resources
Subscribe To The Show
3 Big Take Aways
How to set price points that attract a committed audience that will show up
How to go about discounts for your founding members
How to make sure that your price point matches the perceived value
---
Online Marketing PodSquad: Our Exclusive Community where we talk all things about Online Marketing! From list building, building an online course, starting a membership, putting together a marketing campaign, paid traffic, creating an awesome online offer…we'll dive into all of it!

Each month we'll host a FREE live private training on Zoom, where we'll pull back the curtain on some of our best marketing and selling strategies, along with an opportunity for you to ask questions.

All you have to do is sign up & we'll give you a heads up on when our next call will be.

Sign up today at OnlineMarketingPodcast.com, it's free to join us on these live trainings &  we can't wait for you to join us!

Adaptive Inner Circle – The Inner Circle with Paul & Melissa Pruitt is an epic 12-month experience for online business owners, coaches, course creators, and membership site owners who aspire to create financial freedom and a lifestyle they want for themselves and their family and also create a positive impact in their community and the world.

Adaptive Membership – Adaptive Membership is an exclusive opportunity for online business owners, coaches, course creators, and membership site owners to play bigger and bolder in their business and explode their bank account with more clients!

For a list of our resources & recommendations visit: https://onlinemarketingpodcast.com/learn-with-paul-melissa/

Connect with us on social!
Instagram:@realpaulpruitt & @realmelissapruitt
Facebook: @realpaulpruitt & @realmelissapruitt
Subscribe To The Podcast
And if you loved this episode, please share with a friend and leave us a
review!
Read Full Transcript
Melissa: So let's roll with this. And Christina.
Christina: My question is, pricing for memberships. The founding member launch prices is always lower. I'm having trouble pricing the founding member launch price, whether it should be $17 or $27. 
What kind of strategy can you give me? And I guess my ultimate price would be $47 and $67. If we're posting the social media images, if we're not, then $47 would be the price I want to get to. So what about that founding member launch? 
Paul: Right? So Meg has her hand up.
Meg: I learned today from Paul from being in the "Inner Circle". A little thing you put on Facebook, I can't think about what is the term for . Facebook when you put something on Facebook
Paul:  maybe a post. This is a really . Advanced training.
Christina: Thank you Meg.
Meg: sorry, I'm so sorry.
So this is very psychological, this picking up the price, because the reality is, nobody gives a hoot. Like, they're not gonna say no, because it's $27 or $17. They're just not. And that's, that's something I learned, you know, today, because I've been doing the same exact thing you're doing, like, oh, should I do 47? Or should I do this doesn't matter, just do it and . Implement it,  just do it. If it doesn't work, nobody signs up, then you can lower it. But if a lot of people sign up, then you then you increase that. So that's just my input. And I'm glad I can tell everybody what to post was that was helpful.
Christina: Thank you. 
Melissa: Love it. 
Paul: We all can relate Meg.
Melissa: Laura,
Laura: I opened mine, three years ago with a beta launch of 17. And all of my friends joined. And it was wonderful and great. When I went to the second time I launched it, I put it at 27. And those were my ideal to see wonderful, warm people who showed up. And now it's at 37. So for me, I rather go where I'm going to attract the people that really want to be there and aren't just trying to support me. Hmm.
Christina: That's good, Laura. Thank you. 
Melissa: That's great. And Rose.
Rose: So I just had my family member launch.
And I have six paying members. And then I invited for my university students to come in for free. And I started in 37. Because     I wanted to attract the kind of people that are committed to showing up. And as I expected, my university students, we're getting it for free. They're kind of liking showing up. And it's okay, I'll figure out if they stay or not. But if you pay 37, you have something at stake.
And because the way how I'm starting it, and I don't have pre recorded content, but we are starting out live and . Recording it. It's important for me to be able to show up. And with the founding member launch  I'm learning how to create my membership. And that's why I want to be working with people and not just have a bunch of people in there that are not committed. So that's when you said your prices. I was like immediately thinking that's pretty low. And I don't even know what you're doing.
Hope that helps. 
Melissa: Thank you. Excellent. 
Paul: So anyone else have any input? Thank you, Rose.
Oh yeah, Carol.  
Carol: I'll try I'll jump in. This is my first one. Hello. I'm always working. So I'm like, No, no, I'm going to take a second and jump in. So hi, everybody, I would reverse engineer it. And look at what you're you know, who's your ideal target market and what your price point is, you know, and the way that we're looking at doing a couple is almost doing the founding members launch at 25% of what you think you want your real price point to be? So if it is 100 that it could be at 25, then you go from 25 to 50. And then ultimately, you want to be at the 100. So I think it goes back to value add what you're getting for it, it can be too cheap and nobody wants to buy it then . Either. my two cents on it. 
Paul: I love it. Excellent. Thank you Carol.
Alright. So anyone else? Yeah. Do you have any input? 
Melissa: Well, I think you've got some really great input here really, and I think what it boils down to is pricing it at a price that you're going to attract those ideal, people. And I love what Laura was saying like she did have the low or she attracted the supporters which is wonderful and they might not have been like necessarily, not all of them might not have been the best people they wanted to support they want to be part of something and so keeping in mind of that ideal person. And you know, again, when people pay they pay attention. So if it is a little bit more of a higher there, they are going to pay attention and also what Meg said too at the end of the day, pick something, go with it. And then just and then you can always you can always adjust and you can always move forward but whatever you pick, just pick it be confident and just move forward with it. But again, keeping in mind of who those people that you want to attract.
Paul: All right. So when it comes to pricing, it's all pretty perception, it's all mostly our insecurities as a service provider, our relationship to who we're trying to attract in relationship to how we believe we're positioned in the marketplace. 
In the real world, you might win, you open up a restaurant or a new venue to create buzz, you might have people come in for free the first day, hey, try out our pizza, hey, try out our bowling alley, you know, because it creates buzz, and it creates interest and gets a whole bunch of people in. But you don't live with that price point, you're not giving it for free tomorrow or next week, month after that you're doing it to create buzz, right? 
So what I want you to be careful out because whenever you hear these type of things, as far as like, start low and work your way up, is that that that is a good way for a lot of people to make progress quicker. So there's a lot of success stories. So what you want to be careful though, is you really need to come back to your relationship with an audience you do or don't have right now. Because if you already have an existing audience that perceives value of you at a higher level, you should not go into the market and devalue yourself.
Because then you'll create insecurity to the people that already like know, and trust you and they'll think, hmm, you're putting a subservient product into the market, then, because the price is so low.
Now, if you're already positioned in your market, if you already have an audience, and this is just the first time you're putting an offer out,
be strong on what that is, like, you know, we know every major brand out there didn't like you didn't go and buy a Pepsi for two cents, because they put a new product in the market. And then a year later, they decide to sell it for $3. Like they you know, just take every other industry that's in the real world. 
Now, the comeback though,  if you were a photographer, and you had no audience, you had no reputation, you had no background, no experience, you might go out and build a portfolio, you might go out and do a free photoshoot, you might go out and do something at a discount initially. It's almost like being an intern, you know, it's almost like, you know, being an understudy, because you want the street credit, you want the visibility, you want the catalog the portfolio, right? 
So each of us, I think this is a different answer. Because some of us have no audience, we have no influence. And we need case studies, we need people to buy in our thing. So we can get the first couple of people to to have a transformation. So then we can go into the open market, and then leverage those case studies, leverages stories of transformation to get the amount that we deserve.
But a lot of us have an existing market, we have an existing following. We have existing people, maybe even past clients, we shouldn't discount ourselves because they're already willing to pay for other products and services in the past. Why are we leaving that money off the table like we should deservingly lean in, and it's our own insecurities of something new that we're building, that we just don't want to sabotage our reputation. 
So if you feel comfortable and confident about what you're going to deliver, and you put it into the marketplace, and you're positioned well, you don't have to discount the first day, you can go right out the gate at the number that you want. 
And I just think it's a it's a misnomer, because you just you have to be careful. Because sometimes we hear information like that, and that informations there. Because the influencers that's giving it they really truly do want to serve, but they're talking to 1000s of people. Like in the 1000s of people, they're trying to find a universal truth. So that every the maximum amount of people can get a win. 
And but for each and every one of us, we need to take that information back and say how does this relate to me? Like, am I already positioned in the marketplace? Do people already know me they already have a following? Do I have a list already? Like I don't need 100,000 people to buy my thing I just if I got the 20 people at a higher price point, that might be less work than getting 200 people at the lower price point.
And so I just want all of us to be protective as far as when we place ourselves in the market.
It's really comes back to is that problem fixing a deeper version of that problem that is that is truly desired already. So are people already bent in paying for that solution in the marketplace? And what are they already used to receiving for that transformation for that money? Now if you're just just very openly, like it doesn't matter who the influencer is, we can just pick random names. But like, if today, Oprah put out to her audience, that she's selling a thing for $50,000. But you don't get to know what it is.
There's a certain amount of people that are just going to give her $50,000 blind faith not even know what it is. They just trust her, She's positioned. She's got the audience, she's got the credible, she doesn't have to start at $2 and work your way up. You understand like she has the positioning, she already has the influence. You already looked at it. And you don't even need to know what the thing is. You're just gonna trust. Right? 
But if somebody came out today with whatever that same deliverable is that she doesn't even announce, and they lay it all out, but nobody knows who they are, it's gonna be really hard for them, they asked her price point, because they're not positioned in the market. That way, they're not perceived that way. They don't have an audience, you're talking to an empty room. So they got to prime the engine sometimes.
So back when I had my nightclub, we would incentivize some people to come in before 10 o'clock, so we could get people in the room. That way, when the other people showed up and pay the cover charge and paid full price for their drinks, they didn't walk into an empty room. 
So some of us are going to purposely fill our membership, prime it up ahead of time, and incentivize one way or the other to get people in, not based on price specifically, but based on something that's attractive. So then when the other people show up later on, they didn't show up to an empty room and double kind of guess like,
Was I the only one that bought? Like, like, should I be here? 
Yeah, that's me for a second. Belinda said that Oprah did start a membership last month for $50. So it's pretty funny. And Jillian's like you had a nightclub? So that's another story. Yeah, that's another story for another time. Yes, I was a co owner of a nightclub.
But it just it just something. So for each of us, you need to look at yourself, don't devalue yourself, and also know at different price points, it's just a different financial decision. So at 17, 27,  47, what is the promise that you're making? Is it a problem that is being solved that people feel is worth 47. And here's the trick, if it's worth 47, they're probably not going to buy it.
If he's ever perceived value, 97, and they're getting it for 47. Now they're gonna exchange their 47, because we all exchange to get level up. Otherwise, we keep our money. If it's an even exchange, we don't trade we don't barter. We always trade and this comes back from, you know, centuries ago, and it's still happening to this day, people that do barters, and in different places of the world. You know, you have the meat, I have the eggs, let's barter,  you have value, I have value, we want to exchange because I don't have what you have, and I need it. And that's what we're doing with the financial side. 
So just make sure your offer is enticing enough, that would make people go no brainer, no matter what the price point is. And I'm gonna let you know, whatever you're putting into the market, you could put the exact same thing in the market right now and ask for $500 a month, just have a different way of delivering the and solving the problem. And there'll be a different group of people that will pay for it.
So hopefully it helps.