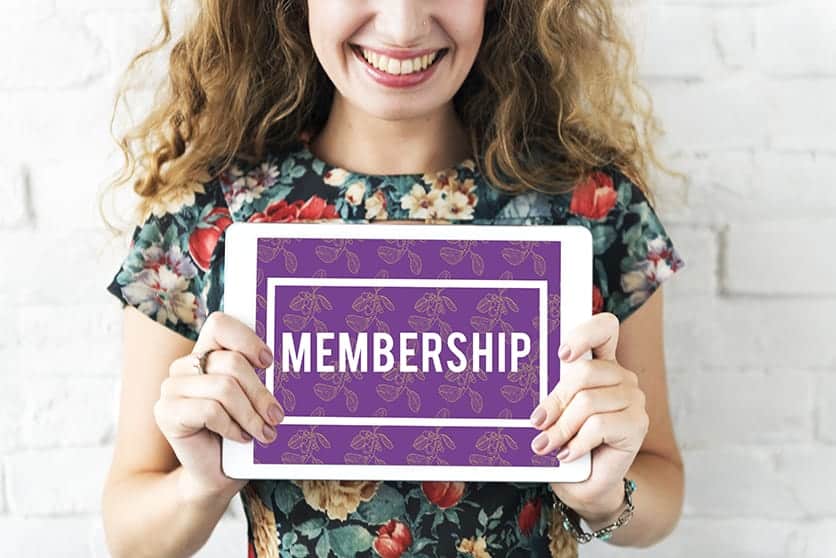 In this episode of our Mastermind Series, we are discussing the pros & cons of going directly into a membership versus a back-end membership, how to avoid confusing your audience with multiple products and how to avoid limiting yourself with your offers.
Subscribe To The Show
3 Big Take Aways
How to map out what works best for you
Avoiding confusing your audience by putting multiple products in the market at the same time
The limitations of back-end memberships
---
Top Membership Niches Guide – Grab our Top Membership Niches Guide to learn more about the best and most lucrative types of memberships and get started with brainstorming how to create the right membership for your business!
Online Marketing PodSquad: Our Exclusive Community where we talk all things about Online Marketing! From list building, building an online course, starting a membership, putting together a marketing campaign, paid traffic, creating an awesome online offer…we'll dive into all of it!

Each month we'll host a FREE live private training on Zoom, where we'll pull back the curtain on some of our best marketing and selling strategies, along with an opportunity for you to ask questions.

All you have to do is sign up & we'll give you a heads up on when our next call will be.

Sign up today at OnlineMarketingPodcast.com, it's free to join us on these live trainings & we can't wait for you to join us!
Adaptive Inner Circle – The Inner Circle with Paul & Melissa Pruitt is an epic 12-month experience for online business owners, coaches, course creators, and membership site owners who aspire to create financial freedom and a lifestyle they want for themselves and their family and also create a positive impact in their community and the world.
Connect with us on social!

Instagram:@realpaulpruitt & @realmelissapruitt
Facebook: @realpaulpruitt & @realmelissapruitt 
Subscribe To The Podcast
And if you loved this episode, please share with a friend and leave us a
review!
Read Full Transcript
Melissa:  So it looks like Laura is next. 
Laura: My question is I am about to framework out a higher level membership, but I think it's really ideal for, but people that are in my audience right now after surveying them and I'm sitting here thinking, do I offer a six week program into the membership and have it just be the price that it is what it is, period, end of discussion. 
Or do I do a beta launch for founding members and put the course to the side to later on? 
Paul: It's a good open w we have technically we would all need way more information. 
Laura: Yeah, I was trying to, 
Paul: I appreciate that. I appreciate that. So real quick, what price points are you thinking 
Laura: For the membership live would be about 197 a month.
Paul: Okay. And for this program you potentially would create, how much would that be or is it already created? 
Laura:  It's created in my mind. It would probably be about a 997. 
Paul: Okay. Do people need that piece in order for the membership to makes sense?
Laura: I don't think so. I think it's the transformation that would be offered and seen on the sales page would come through loud and clear for me versus doing a program where not all is given but enough so that they're interested in getting okay. 
Paul: Okay. All right. 
Melissa: Good, good. 
Paul: So anybody have any input as far as doing a back-end  membership versus going directly into membership?
All right. You got Belinda 
Belinda:  so we have a front end membership and a back-end membership. We're actually just closed the back-end membership last night. so we have the cashflow CEO program and the cashflow CEO academy.
And my vision was that I didn't want to be creating content for the academy. I wanted it to be a continuation off of this core signature program. And I wanted it to be more about implementation and accountability. And that's what it does. But what it also does is it limits the number of people that are going to come into my backend membership based on who's in my front end membership.
Right. And, and we like the last launch. We had 70% people of color to come in, which was amazing. This launch, we had 10 out of 27 or something like that were eligible. Right. But like, if that's my whole population, you know, 10 is great. It's like 30%, but it's still only 10 people I can add to my membership.
And mine's like price like yours, my founding member was 197, now it's 247. So it depends where, what your relationship with content is. I mean, like if you feel like you want to be providing them a lot of ongoing content, I just knew I didn't. 
I like, like how Jen Allwood  does it, and I'm not familiar enough, Melissa and Paul, if you guys have some examples of how you've done this in your business too, so general would, for instance, has  like a program that creator's roadmap that teaches you, you know, seven streams of income. And then she has a membership teaching you how to build a social media platform for the same group of people.
So it's like, Hey, as you build a social media platform, you're gonna need people to sell it to, you know, and then as you have something to sell or you're going to need people to sell it to, so they compliment each other well. So something to think about, if, based on what you just said, Paul asked some really good questions that it's not necessarily required.
You might want to find a way to make them compliment  each other. So you could launch both independently, you know, and then they would feed each other because once they work with you, I'm sure you're building that know like, and trust factor, and then they're wanting to work more with you. Right. So I'm sure that there's a way that you could work the two together in a complimentary way,
unless you wanted a, a linear path from one to the other, just know that it does end up being the nice part is you can charge a little bit more oftentimes, cause it is a little bit more exclusive kind of, but just run that, that limitation that it's only if they come through the front one, can they get to the back one?
Laura: Right. 
Belinda: You know? And so I think some of it depends on the, the transformation that you're looking to provide in that higher end membership. 
Melissa: That's a great point. 
Paul: All right. That's great. Anybody else have any input directly in versus back-end membership? I have some thoughts.
Melissa:  I mean, I'll just, I'll just piggyback with that. It really is all about the transformation and just kind of figuring out how all the pieces  and this is for everyone, whether it's a course, a membership, how they all fit together  in the scheme of things. If you want to take them down that linear path, if they compliment each other and to figure that out, because also from a content creating standpoint too, you want to make things easy for you and sustainable for you. 
And then just knowing that there are limits are certain limitations. I mean, there's pros and cons to everything, but there are certain limitations. If you do take them down that linear path that you're constantly having to launch and then wait to take them through that process and then relaunch. 
So we always say begin with that end in mind, how do you want to build your business? What kind of flow do you want to have? Can you do it in a way where you could have maybe both simultaneously and you're having people coming in from, from all different ways and where, where are you leading people to as the end result.
So just kind of mapping that out. So then that way you're not boxing yourself in creating limitations for yourself. And also that it's just sustainable for you and that you  aren't stuck in a certain constant, you know,  if the launching and relaunching and launching and relaunching is not really your jam, then considering how  you can kind of manage that with having that membership and that course in the, in the flow with it. 
Laura: Okay. 
Paul: Here's the cool thing, whatever you decide to do today, you're going to make it different two years from now. I'm just, I'm just letting you know for all of us, we think like we got to get it right, right out the gate, we got to put it. 
And I'm just letting you know,  the offer that you're in love with today. You're going to be reevaluating ittwo years from now, you know, and, and it just something, cause all of us as creative entrepreneurs, we're always evolving ourselves.
We're always growing. We're always fitting, you know, pieces into two different decisions. And sometimes you're going to, you know, either one of these lanes just pick it and own it and go all in on it. Because every way like people are like, should I do a front end membership? Should I do a back end membership? Should I have a course?
Should I do have a map? It's like, well we know people that are making millions of dollars a year with all, you know, any one of those, but they do it one way and then they just hammer in on it and perfect it itself. So coming back to what everybody's already said, though, it's like protect your resources because you shouldn't put multiple products in the market at the exact same time, because then you're going to confuse the market. You know? 
So what you would do is at least initially the reason why the Jennifer Allwoods and the others can get away with multiple products or like the Marie Forleos that have diff different things is because they already have scale. They already have big bucket of influence and everything. And they're like, these people are willing to give me more money.
So if I just created another program that compliments, there's just a certain percentage, that's going to leap over to this other thing. But some of us, we don't have that kind of flow. We don't have that kind of stream of followers and attention on us. We don't have as big of an email list. 
 So if we're out shifting lanes constantly, then neither of them are going far. So just be careful, like there's, there's not a right or wrong per se. It's just like, what's sustainable for you right now. What do you have the bandwidth for? And go all in on that specific thing. And when you have it really tuned in, then open up the second opportunity, because then at that point you can like people see us and they see that we have four successful memberships and like, oh, well, Paul, Melissa does it. I can do it too. And it's like, we didn't launch them all at the same time. It was not all done at the same time. 
You know, "Memberships Mastermind All Access" came as it was like an accidental membership. We were doing these calls and then people have to the end of the call were   like, well, can I get the replay? Like, it was great with called it live. But like, I would like to go back and revisit that. And even though we recorded them, we like, we didn't have a mechanism. And it was just like, it was a natural tension that we didn't even realize that was there. 
So it made sense for us to lean into that solution at the time. But what it is is that  for a lot of us, we're like, oh, let me put out the entire buffet,
you know? And then it's like, people don't buy it little or any of it. I do want to come back and circle to some cause we speak about this a lot. And Belinda touched on it for a moment. Cause she's given, she gave it to you in real time. Sometimes  it's easier to put a front end offer that is a one-time value exchange because people can wrap around financially like, oh, here's a promise. 
I'm going to buy a course or program or deliverable. I understand what I, what the promises that I'm going to get back. So it's worth X amount of dollars. I can figure that out in my head. I might not quite understand the transformation or if I'm getting a fair exchange out of a membership because it's over a period of time, like  when do I get this promise type thing. So sometimes people hesitate on a membership. 
Now the challenge though is when you do that, if you go out and launch and you spend a lot of time, lot of energy, a lot of money in like there's 10 people come into the front end that just throttled how many people that can even potentially come into the membership.
Because if you make that a requirement, then what happens is that there, if there isn't another way to get into the membership, it can't, if even if you got a hundred percent ratio is the 10 people worth it for you a month on the backend. And that sometimes creates a challenge for a lot of people because they're launching their mem or their course didn't go as well as they wanted to, like the algorithm change Facebook changed, people aren't buying a pandemic. Might've happened, you know, social things going on in the world, people shift and change, you know, the holding under money differently. So all of a sudden they didn't get the number of people that they went on the front end offer. And then now that throttles their opportunity on the backend.
So that's, that's a factor that you'd definitely want to, you know, would you rather have a slow build or like that recurring income coming in and you can like have that, that tempo of money coming in, or would you want to put the risk on the front end of a course where you definitely have to put them into them.
You have to put a launch in place. You have to put these things into really ramp because yeah, there's one chance in this tight amount of time to make more money, because that's going to be higher price point. You said that the thousand versus the three or the 200, I would just say there's no right answer specifically. I know it's like you want like, yes, 
Laura: no, no. I wanted options to consider. Like I just got to the point where it was like, okay, I needA or  B and a few things that were said, I know where I'm going. So thank you so much. 
Paul: Yeah. So my end is always pick one. It's not A or B, it's A, and then B later when it's right time and we don't cause psychological, we feel like we're all giving up something. It's like no full throttle on the one thing and make it successful because your total attention is on it. And you'll pivot tests, you know, try things, tinker with it and you'll tune it in. So it converts really well. And then when it's really honed in, then come over to the other thing.
Laura: Great. Thank you. Thank you. Thank you. 
Melissa: Oh, you're so welcome. Keep us posted.