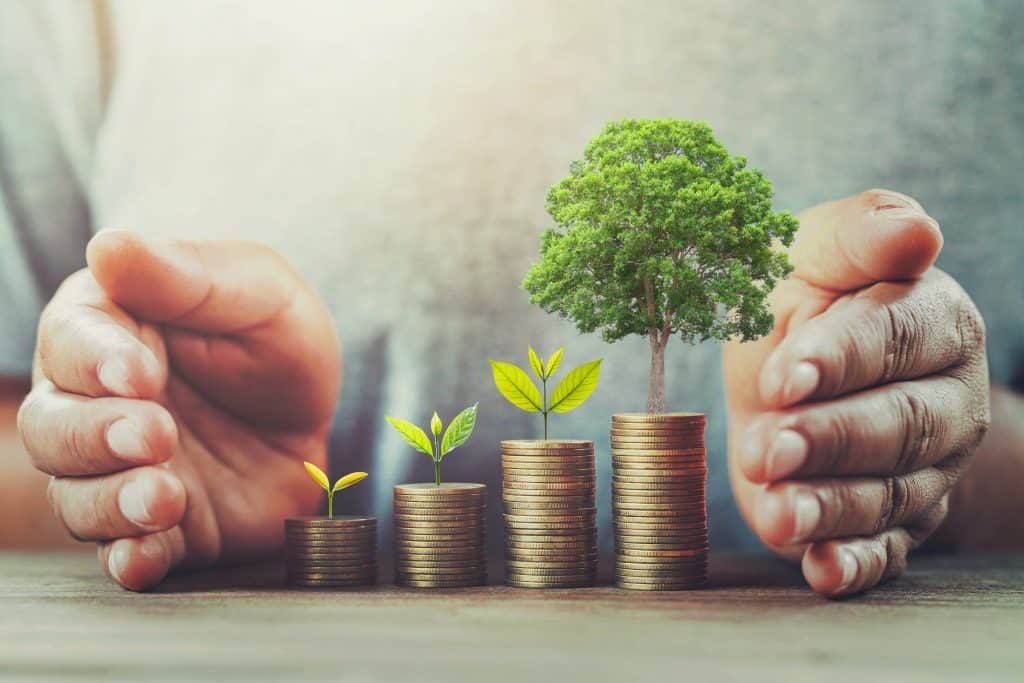 In this episode of our Mastermind Series, we are discussing how to attract new clients to commit to long-term memberships (even if they are higher priced) and how to create client relationships that will last a lifetime.
Creating consistent expectations and deliverables throughout your various memberships is key to guiding your clients from trial periods to different forms of memberships.
Subscribe To The Show
3 Big Take Aways
How to present higher paying memberships in a not intimidating way
How to take customers from trial periods into memberships
How to build long-term instead of one time clients
---
Online Marketing PodSquad: Our Exclusive Community where we talk all things about Online Marketing! From list building, building an online course, starting a membership, putting together a marketing campaign, paid traffic, creating an awesome online offer…we'll dive into all of it!

Each month we'll host a FREE live private training on Zoom, where we'll pull back the curtain on some of our best marketing and selling strategies, along with an opportunity for you to ask questions.

All you have to do is sign up & we'll give you a heads up on when our next call will be.

Sign up today at OnlineMarketingPodcast.com, it's free to join us on these live trainings & we can't wait for you to join us!
Adaptive Inner Circle – The Inner Circle with Paul & Melissa Pruitt is an epic 12-month experience for online business owners, coaches, course creators, and membership site owners who aspire to create financial freedom and a lifestyle they want for themselves and their family and also create a positive impact in their community and the world.
Connect with us on social!

Instagram:@realpaulpruitt & @realmelissapruitt
Facebook: @realpaulpruitt & @realmelissapruitt
Subscribe To The Podcast
And if you loved this episode, please share with a friend and leave us a
review!
Read Full Transcript
Melissa: Molly's question: "I'm launching a three month mastermind intensive in September. Awesome. Any tips on how to start teasing promoting now?" Okay. So do you wanna hop on the mic, Molly?
Molly: I realized that an ongoing membership was not as appealing to me as working with maybe a smaller group of people more intensely over like a short period of time.
So that's kind of how the mastermind idea came together for me. So I'm launching it in September. I'm thinking to start, hoping to get some around five to 10 people.
So in the meantime, on my website, I have a place for them to apply because I'm having them fill out an application to be part of it just so I can make sure the people who are coming in are really ready to work and dig deep and sort of, I can kind of match people well. But in the meantime, I'd love any advice or experience you guys have and leading up to it, how I can start to kind of plant the seed and get people preparing for that kind of a thing.
Melissa: Good. Well, let me, I'll open up the mic for anyone. Does anyone want to chime in any feedback or any ideas if you've done anything like this or been part of small group masterminds what's worked well? We always like to open up first before we we chime in
Paul: Has everybody participated and, or ran a mastermind?
Mitch: So I'm a member of Paul and Melissa's Inner Circle and I'm using that methodology. And sat and stewed about it Molly for a long time. And one weekend I went, I'm tired of stewing and I just launched it that week. I just did the thing that Paul and Melissa talked about all the time.
And I just said, look, I'm opening this up. I posted it on Facebook. I had right now I have seven members, $97 a month, not a big expense, but they're gradually trickling in and I'm getting more comfortable. So I'm not doing the big launch thing.
Cause that scared the hell out of me, frankly. And it was just easier to just raise my hand and go, I'm tired of wasting my time.
I'm going to do it, anybody interested. And it's working out really well. I'm on my third week right now. So it's brand new, but that's my experience. Not necessarily for everybody, but just dive in, do it. Don't wait until September.
Molly: Well, the funny thing is I launched it and I had a couple people like Ray, I hadn't even told anyone really. I just had completely redone my website. And like I had two people already who wanted to come in and I was like, wait, I haven't even like, like I've put it out there. But I was like, wait, I'm not like in the mental space.
But then the process talking to them and some are schedules and kids home and stuff, we decided to push back till September. So the nice thing is I've already got people like waiting to get in, but I would like to sort of figure out how to continue to build excitement. And right now what I'm doing is trying to , just be out there, serving teaching, let people get an idea of what it's like to work with me.
Cause I feel like the best thing I can do is when I'm serving them. Cause then they're like, Oh, I love your approach to this or how, you know? So just kind of letting them have a taste of what it might be like, but I didn't know if he had any other insights or tips for me
Paul: Just to give everybody else context. Can you explain the membership a little bit to everybody?
Molly: Yeah, I'm going to be doing a three month mastermind intensive. So it's kind of almost like it's called the heart and how membership. So I really like to sort of dig into things like people's purpose and calling and their gifts their values that sort of drive their business.
And then from that all the way to like of building a roadmap to where you hope to be in the future, what your sort of dream business would look like and how do we get there? So everything from like social media strategy, which is sort of what my, you know, Homebase is, is socially I've working as a social media strategist, but the hard part is really part of my passion.
So I'm sort of bringing those two things together. I love working in this smaller, intimate setting with people. So that's kind of where this idea came from.
Paul: Are you talking about like price point and
Molly: Yeah, yeah. I mean, do you want me to tell you what I'm charging? I don't care. I love it. I'm fine.
I don't care. Yeah, no I'm charging for the three months right now. My price point is a thousand dollars.
Paul: Is that per month or total?
Molly: Total, total for the three months. And I'm doing two zoom calls a month with the whole group and then meeting one-on-one once a month with people. And then just some like daily, check-in having a Facebook group where we can, I'm hoping that as much, it's not all me centered, but it becomes this community of people to where we're sort of helping each other and that sort of thing too. So that's kinda my goal.
Melissa: Okay, Awesome.
Paul: So the thing that I want you to think about those because people are always going to know what they're going to invest in. So I know like the, the thousand dollars will get them like the mindset of thinking like, okay, this is, it sounds like it's going to be a three month program.Now the challenge with that is that you either have to resell them back into the next three months. Cause you're going to be indirectly launching and launching and relaunching.
Molly: Yeah. Like I'm graduating them and then what am I going to do with them?
Paul: Sorry. I just want you to think, cause there's going to be that element to it because either you had to pre sell an entire new group of people coming in the next three months.So while you serving those people.
Molly: Yeah. I guess I didn't think about that. Yeah.
Paul: Reselling the next batch. You know, so that, that's just one thing I just want you to think about that, you know, and we're all good, better and different. Like not everybody, but just in general, a lot of us live in 30 days recurring cycles as far as income to debt. You know, that we're very conditioned with like, okay, we don't buy movies anymore.
We get Netflix, there's like all these little monthly bells. So when you ask for a thousand dollar commitment, that's going to attract a different person than even having it at 335 a month, you know, type of thing. So it's like, cause somebody has to be in a financial position right now to put up the thousand dollars or ties over to three months.
Molly: And I do say payment plans available. Do you think that solves problem or do you think it's a different mindset completely?
Paul: Um, it, it could be a little bit of both because when you say payment plans are available, but there's not an option there just to do it silently, whether then does it puts the onus back one person to be vulnerable or reach out to you and sa "I'm jammed up. I can't do it this way or they can do it that way."
Molly: So often happens.
Paul: You'll have the silent people that are just like, won't go there. So it definitely would, if you look at a lot of the online sales pages, when they do announce a payment plan, it's just an option on there. You know, that way people just know they quietly can go there.
They can make a decision, they don't feel judged. They don't feel like they have to come to you and kind of ask for it, feel that vulnerability of knowing that just from a psychology standpoint, I would eliminate that weight off of their shoulders.
But at the same time is maybe potentially could this be set up where if you wanted to model it the way that you're doing, I'm just trying to think through like how you, that the initial investment is, is a thousand dollars in advance or payment plan for the first three months and how you can position it, that this is an ongoing mastermind, but we like to do a initial probation period to make sure that you love what you're going to get out of it.
And also that you're the right fit. We want this to be a long-term win-win relationship for you, but know that there is an opportunity to continue after it, if you'd like to.
Molly: Yeah, that's a good idea. And like roll it into like a smaller, monthly price that would just continue. And would you separate them from the main group so that the groups that are going through feel
Paul: Yeah,that, that depends on like the, again, this comes in, if you're training as a true mastermind, it all depends on where your vision is because people's reality will be however you present it to them. So even any pay program that any of us have been in the first version of the program, all of us bought in at whatever price and it was presented a certain way.And then three years later it's a different price and there's a different offer.
So the people that come in today are accepting and they're okay with what it's offered, like how it is today. They don't know how it used to be.
Molly: Yeah.
Paul: So it's just, it's looking at it like, is the promise that it is a rotating, you know, mastermind where it potentially could be a different group of people, you know, every, every three months and, or is it, do you have an initial group, initial phase, cause there's other things you need to indoctrinate onboard people, get them used to the systems, get them in track and the equivalent of alumni or something that's more of a veteran style group.
I don't know if this is just things to think about. Like, is that too complicated?
Molly: Yeah. Yeah.
Paul: In creating that .We've had programs where I'll give you a different example where we used to do private coaching you know,in different spaces. And we originally years ago started off with a thousand and now these days we still do it on a limited basis.
It starts at 2000, depending on the time resource that we have. But what happened was we normally would do it a 90 day period. And then after that it would be like a maintenance plan.Cause the first 90 days was harder and more ramped up and more intensive because we were getting into learn each other, like, you know, there's things that are out of whack.
It's like being a chiropractor and you come in, it's like, okay, you're way out of whack. You know.
Molly: This one will take an hour
Paul: For the weekly adjustment.
Molly: Yeah.
Melissa: Most people understood that because when we explained it's really,y ou have to get into that rhythm. Like we can't, if you want results, like if you just were to invest in one month of coaching, you're not gonna get the results that you want, but if you have that three month and we get to do the plan together, we get to map things out. And then when we phrased it that way, most people really receptive to that to let them know that, 90 days is important, then it's required and then we can do the ongoing monthly if you wanted to afterwards.
Molly: Yeah. Yeah. Do you have any price points you think for that monthly afterwards? I mean, are we talking like a $37? I mean, does it drop that low?
Paul: No I wouldn't do that because then what you're doing is you're descending people.
Molly: Yeah.
Paul: So if people came in with a higher touch program, then that's mostly like what they were attracted to. Are you, do you have the capacity?
Like how many of these groups do you want to run concurrently?
Molly: Yeah, I don't know. I mean, I feel like once I get the first group through, you know, it's kind of like when I teach my workshop, once I get that first one done, then I love it. And it's,you know, I'm just tweaking at that point. So I feel like once they get the first one through, then it will be much more go much more smoothly.
So yeah, I mean, I would rather see everybody go through, I mean, just, this is my initial gut with like no thought, except what we've been me listening to you is like they would go through the mastermind and then they'd be in an alumni, like maintenance kind of a group. And the mastermind would still be like the onboarding process, very small and intimate.
And then the, do you want to keep the momentum going kind of a group afterwards? So that was really only like two things. Yeah.
Paul: And with that, I'm not sure if you want to jump down because they're going to, depending on your deliverables, you know, being in balance that they came to you for a certain level of access and certain level of conversation and support that after that initial, they probably are still going to be looking for something similar to have that.
And maybe it's just a naming thing. So you have your initial mastermind and then maybe the next thing is the inner circle, you know, and you have to go through the mastermind in order to get into the inner circle, you know, type thing.
So it seems more of a succession plan versus, you know, and it just your way of, you know, the mastermind allows you to get to know people, you know, make sure the right fit and everything.
And then at the end of that process,you naturally give them an offer for them to be able to come in into the inner circle opportunity. And that could technically be at the same price point. Like that could be like a 299, you know, or 300 range if you're doing some similar, cause you want to keep in mind that people are having a certain level of access to you.And when they're used to that and they rearrange your schedule and they're in that tempo, then they're going to use to it.
Like that's what they want. They want that daily fix and you know, our weekly, whatever it is. And then if you suddenly give them a different, totally, completely different offer and it's totally different deliverables, then now it's like a new decision now it's kinda like,hold on. Hmm. I was coming here for the pizza all the time, but now you don't have pizza anymore.You only have wings.
Molly: Right?
Paul: You only want the wings, sorry. The Italian didn't eat well, they did eat, but it just feels like 20
Molly: That's a square. Yeah. No that's I didn't think about that. That's awesome advice. Yeah. That's fascinating. All right. Awesome.
Paul: Cause this the only thing for any of us that want to do in this direction, because internally I know you probably feel fulfilled taking people through a process like coming through and then having that transformation and inside of that space of time, and at the same time, you will indefinitely have to go out and find new customers and how you,how you referenced it.
You're constantly having to create new opportunity. And it's like, you're now in a transactional relationship. Cause it's like fee for service versus how we look at our memberships, it's the difference between we look at a course or like a onetime, like it's kinda like, you know, first date. Yeah.
It's kinda like,okay, no commitment here bought dinner, we're hanging out. We have a conversation it's over. Okay. We all move on. It's like buying any of the courses out there. Right. But a membership, we look at it. That's more, that's like a relationship that's fair exchange of giving value and people investing their time as well as their financial resource because we want them,
Molly: Yeah. You want them to be administrators,
Paul: They put into it. So it's just something. But the, the lifetime value of a customer is incredibly exponentially larger for that one person. Then you having to go out and do the same amount of effort to create the next person just coming in through the three month mastermind, you have to put the same amount of energy and effort into creating that client.And you only get paid that one time for that fee for service versus creating something where they naturally would want to stay with you in the lifetime value than would be so much higher.
And you wouldn't have to go out and recreate the client again. I just said just something I just want to, you know?
Molly: Yeah. That's really smart. Thank you.I appreciate that.
Melissa: Christian just asked: "What's your application process?"
Molly: Yeah. Right now I just have I use HoneyBook to manage my clients when they hit the apply button I just send them a questionnaire that just asks about their business.
Their social media handles like how committed they are to like digging deep where they have their pain points in their business,stuff like that. I'm happy to share it if you want me to, or you can even probably go to my website and fake it. I'm like, you're going to be in it
Melissa: Yeah. Yeah. Cool. Awesome.