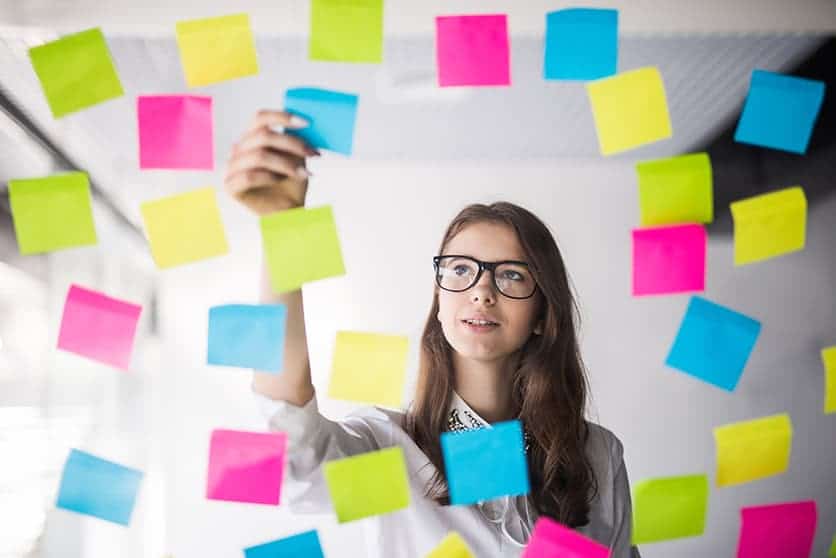 In this episode of our Mastermind Series, we are discussing how you can create a monthly payment plan for a long-term commitment and how to avoid half-hearted members taking up your time and energy.
Subscribe To The Show
3 Big Take Aways
How to structure your recurring payments
How to avoid half-hearted members
Recommitment models of your payment plan
Resources:
Connect with us on social!

Instagram:@realpaulpruitt & @realmelissapruitt
Facebook: @realpaulpruitt & @realmelissapruitt
---
Subscribe To The Podcast
And if you loved this episode, please share with a friend and leave us a
review!
Read Full Transcript
Melissa:   So we're gonna move to Lisa. 
Lisa:  So my question is circling back on one of those questions about pricing of membership. So we were talking about the monthly and the yearly. My question is around that. Can you have a monthly fee, but ask for a one-year commitment? Because what we're doing is you might have somebody you may know is that we're doing a membership that has a course in it.The course is worth quite a bit of money.
And as much as I want to over-deliver and make sure they stay, hoping to keep it at a lower price. But if I can, if it's, I don't wanna say illegal, but if it's not in bad taste to ask for a commitment of a year, then we can keep the price at a fairly decent,fairly low price. So is that, is that something that people do or if you go monthly, it's just monthly.
Melissa: Great question. 
Paul: Yeah. So does anybody have experience doing it themselves? 
Laura: I haven't done it myself, but I've definitely seen offers where they offered annual membership, but they offer financing capabilities. So you you're charged on a monthly basis. The only thing I would worry about is there will be some people who will drop off after a few months and we'll come back to you.I mean, you then have to go after them.
Like, what do you really want that incur legal expenses of if they end up not continuing to pay? So that would be my only thought about it, but I've definitely seen it. It's basically offering an annual plan, but you can eat up, pay for it in one full price  or you can pay for it in monthly installments and then the price is slightly higher.So if you add up the 12 months, that payments is slightly higher than what you pay for it if you do pay it all in one swoop. Okay, great. Thank You. Does anyone else have any input? 
Paul: All right.  So we do exactly that. So we have our inner circle and it is 997 a month as of the recording of this, we plan in the future for it to go up and it is a one-year commitment.
And by even having that upfront, we have an application process. So people can't just go in and click a, yeah, I'll buy this. You have to go through a, a meeting with us in order to even see if it's a right fit.And in general, a lot of higher ticket programs are set up that way because most people are in a position to come up when you're having a higher ticket item like that.
They might not have the 10, 15, 20, $30,000 sitting in the bank account. But a lot of us do live in 30 day cycles. Like we're like, Oh,okay. You know what? I can afford a 3000 a month or I can afford the thousand a month, you know, type type thing. So it does open up the opportunity for those. Now, if your program price is your program price, and it's built more on a monthly versus a, a full one-time charge, then there's not going to be really a discount.Now, if you're setting it up as like a program, like there's a lot of masterminds that are out there that even some that we belong to, that it is a one-year program like you're, but it is like at the end of the year, you're renewing, you're not just doing like month a month for, for ours, which is a membership.We're saying it's a minimum commitment, but we're not going back on month 13 saying, Hey, you have to resign up for another year.
Where in these other high ticket programs what's happening is you are doing exactly that you're recommitting to a whole other year, which is a different type of financial decision than like, Hey, I'm already in this. I had my one year commitment and I'm just,now, it's now it's converted over to a month to month type thing.
And I have to say on our end, we do that because we do not want people that are coming in half-heartedly like, if you come into our world, we're there for the long game and we're going to help you truly fix the things that you need. We're going to close those gaps.But if you're coming in thinking that we're going to magically make you something different in, in like some magic Dustin bullet in like 30 days.
And if we don't give this magic thing to you, then it's our fault and it's not your, you know what I mean? It's like, so we're trying to dissuade those type of people. That would be like,you're in this for the long game. And we are going to be there with you every step of the way. But just having that process eliminates those there's people that are just looking for a magic answer and not willing to put in the extra energy and work to get it done.
So there are different models. Some are set up, like I said,is that it is every year they go back for a recommitment and you, and you sign up and you are there and you're recommitting for that entire year. And others, it's a minimum commitment, you know, that initial one. And then it's then after that it's a month a month, but it's, it's done.
And then the online marketing space,it's a very common method for high ticket because not too many people have that much, you know, they're just sitting in like, Oh, let me just throw this out, you know, you know, type thing. So it's, it's very common. 
Lisa: Great. I really liked that idea. That's just the minimum commitment and then it goes month to month from there.I think that would be perfect.
So thank you for that. 
Paul: Excellent. Excellent.