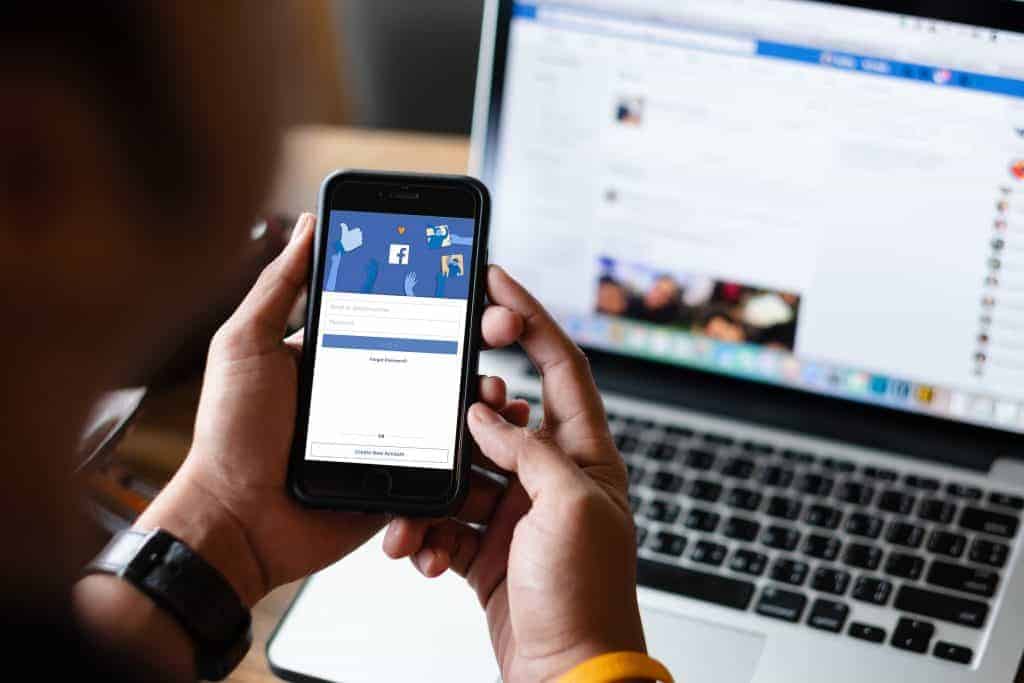 For many people, Facebook ads are like a slot machine. You never know the outcome.
In this episode of our Mastermind Series, we are discussing how you can create the best results and return of investment for your ad spend by targeting the right audience and creating captivating content that resonates with your audience without giving away too much.

Get a head start with our 50 High Converting Headlines Templates: https://onlinemarketingpodcast.com/50-high-converting-headlines-templates/
Subscribe To The Show
3 Big Take Aways
How to target the right audience
How to create an ad that resonates with your audience
How to avoid giving away too much
---
50 High Converting Headlines Templates – Grab your 50 High Converting Headlines Templates to customize and use on your own marketing campaigns

Online Marketing PodSquad: Our Exclusive Community where we talk all things about Online Marketing! From list building, building an online course, starting a membership, putting together a marketing campaign, paid traffic, creating an awesome online offer…we'll dive into all of it!

Each month we'll host a FREE live private training on Zoom, where we'll pull back the curtain on some of our best marketing and selling strategies, along with an opportunity for you to ask questions.

All you have to do is sign up & we'll give you a heads up on when our next call will be.

Sign up today at OnlineMarketingPodcast.com, it's free to join us on these live trainings & we can't wait for you to join us!
Adaptive Inner Circle – The Adaptive Inner Circle is an epic 12-month experience for online business owners, coaches, course creators, and membership site owners who aspire to create financial freedom and a lifestyle they want for themselves and their family and also create a positive impact in their community and the world.
Adaptive Marketing Program– The Adaptive Marketing Program is an exclusive opportunity for online business owners, coaches, course creators, and membership site owners to play bigger and bolder in their business and explode their bank account with more clients!
For a list of our resources & recommendations visit: https://onlinemarketingpodcast.com/learn-with-paul-melissa/
Connect with us on social!
Instagram: @realpaulpruitt & @realmelissapruitt
Facebook: @realpaulpruitt & @realmelissapruitt
Subscribe To The Podcast
And if you loved this episode, please share with a friend and leave us a
review!
Read Full Transcript
Melissa: So here we go, Mike, let's go for it.  
Mike:  Hi guys, I was just curious to get your opinion on what kind of budgets you need to be working with when it comes to your Facebook ads to make them work efficiently. I've been experimenting with Facebook ads for a while, but I've been pretty limited on my budget and spending about like right now, I think I met like by like eight bucks a day kind of thing.
And I'm seeing that it is generating some leads, but it's basically just not converting enough that Facebook is optimizing properly. You know, it stays stuck in the learning phase. And I know that that's also preventing me from being able to running multiple ad sets and split testing things up that way. So just wanting to get your opinion on kind of what budgets you should optimally be working with.
And if there's any other suggestions you guys might have in terms of how to optimize ads when you're working with a limited budget. 
Paul: That's great. Yeah. So anybody want to give some input? Anybody have a ads experience? I'll turn this one to you. Go ahead, Lisa. 
Lisa: So I've learned quite a bit from you, Paul and your course that you had and from you personally, but one of the things that you had told me was that you want to break it down so that there's a different budget for your cold audience and another budget for the warm audience.
So as you're going, you're leveraging, I guess that retargeting,but I'm going to let you speak. Cause I guess that's the, I don't know what I'm talking about., 
Paul: You're becoming the Facebook Ninja. Does anybody else have anything? 
Melissa: Angel, go ahead.
ANgel: So I'm going to share my debt of hope in Facebook ads, but it could be reborn in the future. So I signed up for another tribe's program and they basically said,you need like $20 a day and to test your short copy, medium copy and long copy. And you want to set aside about a thousand dollars to really optimize Facebook.
And that part wasn't what turned me off. It was just kind of the testing, but I was testing and I still didn't know what was happening. So I tapped out and I'm focusing on organic for now.I just wanted to share my experience.
Melissa:  That so it's good. It's got some, I'm sure you're not alone with feeling that tapping out..
Paul: So for me, when it comes to Facebook ads, I want it to be an ATM machine, not a slot machine. So I want to go to that. And if it does cost me some money to use the mechanism,I want to get a return on my investment. I want to pull money out. I don't want to go there and hope and pray and stare at this thing and pull it like a slot machine, hoping that I'm going to make it or not.
And a lot of us go into it. And that's the outcome. A lot of times now, if you really want to optimize your ads in general,then everything that we talked about up till now, you could do the influencing things that would actually be your time and your expertise, like your energy equity, you know, your resource.
And then solely only put your ad budget because it's limited in your warm audience that already got to your lead magnet or got to your, your thank you page of your lead magnet.Cause at least they have self-selected that they have interest in the thing that is aligned. Now where we see a lot of people mess up is they got, we all, here's the problem with all of us in jet.
And I say this generally, we all know too much information about our thing. We have too much expertise. We have too much knowledge.We have too much. And then what we want to do is we want to like verbally vomit everything all over everybody to prove that we are smart. And then what happens is we forget how things were when we were back all the way at that stage, where we're trying to attract people.
And we don't want every, when you're the first step you don't want to,you're you're looking at just jumping to hurdle that's in front of you. You're not staring at the entire racetrack. You know what I mean? And some of us give the whole racetrack to people right out the gate and we overwhelm we've. We freak them out.
So what we have to do is we have to make sure when you know what your paid thing is,when you really truly, and you know, like it answered, you see people in the Facebook group, you did the research, you see them talking about this stuff all the time. They, this is a pain point and it is a pain point, they're willing to pay for a solution for very key. Cause not all pain points. Like, you know,if I, if I get a little hangnail, it's going to be painful, but no company has made money off of me. I'm going to deal with it. But if I got a gashing hole on my finger, I'm going to go get a bandaid and bandaid just, I just used their product.
Like I'm willing to pay for the bandaid and antiseptic,but I'm not willing to do cause it's a gaping hole. It's a bigger problem. So make sure your problem is something people are willing to pay for, because I think that's missed a lot of times in this space. But when you know, like this is a problem that people are willing to pay for it, based on your research, your lead magnet should bridge people to your paid program,your trip wire, your lead magnet, whatever the thing is, your launch, your, challenge.
I don't care what it is, whatever mechanism it needs to bridge, it needs to set people up. So they desire your paid program. This is where people mess up. They're just like, Hey, I'm smart. I'm going to come up with this lead magnet.You know, cause I'm really smart and people they're going to love it. And then they jam it into the market and be, we're like, no, I don't like that.
We've done this, we've done this. You've done this through the years. So what are they already asking for? What do they already want? What's their burning desire. And can you make sure that it is set up in a way that while you're giving value and you deliver.So like that lead magnet that they do get for free.
So I want you to think about this, Melissa, and I'm going to use her example, just so you have context instead of just being in theory, because we've thought this through very meticulously and we tested ourselves, but with the end product being "Instaposts",that's the paid program. Now that is a daily deliverable.
Okay. So it's a daily deliverable, social media posts, you know, ideas, right? The prompts. So since that's a daily deliverable, what would be the right thing to put in front of it? That if somebody got the freebie, they would be perfectly in line and naturally would want the next thing,which is the paid product.
And that is our lead magnet, "52 Conversation Catalysts", which is one little line inside of the daily deliverable of "Instaposts". Cause we'd have a line says "Conversation Catalyst" 365 of them, okay. That's inside over here. So if they come over here and I want you to think about this in different con, cause when you put it into the real world,it starts to make sense.
We used to live across the street from a local regional mall, really busy in this one place in the food court always has a line. Always, always, maybe not right now. Cause we're all social distancing, but in general always has a line it's because they give a free sample of what they sell. So they create desire.You got the tasting room and you're like, Oh this is a free sample.
This is cool. And you want to walk right by it. And we have a local friend, Donna Duffy, that's on here in a Suki Honda. And you know, you see a line there, so you'll laughing. So, so here's the thing is that they do that. That's their lead magnet. That's their real world lead magnet. they give you a taste. Now where a lot of us make a mistake is we give the entire meal as our lead magnet.
If that lady sat at the front of the line, while you walk by Suki Honda and she's like, here's a plate, eat it. You would have no reason to get in line and to pay for a meal because you'll walk away and you'll be satisfied. Right? But I'm in the food court. Okay. So I basically raised my hand. I'm the right traffic.
So I'm walking by, I get detoured, the traffic already exists. I'm getting detoured because of this freebie. So Hey, free, free food. Like everybody's like, yeah, there's toothpicks. So like, you know, it's probably something different now I'm sure.Cause masks and everything. So, but what it is is you grab it.
Now you have a taste of it in your mouth. Now you desire more. So what is it that you have that is a freebie that would bridge people to desire more.  They would naturally, they would be straight in line. Like it just it's like a no brainer.But what happens? A lot of people, you have your paid offer over here.
And then the lead magnets are just so random. Like they do not lead you directly into that. Now what you also do with your lead magnet is you embed, you hear this as seating embedding, we used to call it pre-framing you seed your paid offer. You create the desire in your freebie.Oh my goodness. If you love 52 conversation catalysts, which is one post per week, you are going to love "Instaposts", where we help you every single day.
You can wake up every day and not even, this is like having a best friend whisper in your year that tell you what to say on social media today. It's perfectly aligned. It's the next step.So look at that. When you look at your lead magnets, cause then when somebody comes into your lead magnet, we come back to the original question, spend your money on retargeting the people that get to the thank you page.  Why do the general earth, you know, like why are you spending money on 7 billion people or the 2 billion on Facebook or whatever.  Why just not spend the money just on the people that raised their hand and said, yup, I need exactly what you're you're given.
Mike: Yeah, that totally makes sense. I've just been, always putting ads out to my lead magnet instead of actually following up on the backend. Like I've got the whole sequence and everything like you talked about earlier,but you know, I haven't really been running ads for my warm traffic. 
Paul: So I'm telling you, that's where all the money is.
When I used to own my real estate company, I used to go into the different offices each day during the week. And new agents would sit down around the table and they would pick my brain on a daily basis. It's kind of what we do with our office hours. These days, we called them, got a minutes. and so what, what happened,  the agents would sit down these brand new ones and they'd like, how do I drum up business? Where, where do I? And I told them, I was like, do you want the honest answer? You want it? You want to have business just like that. 
As I go going, go in the back and dig through all the garbage cans and get all the posts, notes, index cards of all the people that have caught our office in the past 30 days that our agents have not followed up with properly and you'll make more money than all of them combined. I used to call a trashcan leads cause we spent so much time, energy, and effort to try to create somebody new.
And we like run over people like a steamroller and not take care of the people that are already in our front. We look at everybody like they're a number and none of us want to be treated like a number,but ironically, as soon as we get into internet marketing, we treat everybody that way.
And that's why so many people don't do well. That's why they fail. And what's interesting. If you look in the thought leader space, the reason why they have such high conversions is because they're all emailing for each other. It means they already have social proof. Like when you get a referral, it's a no brainer.
People are going to sign up, right? Because a third party said, Hey, you love me. You're going to love my friend. But then all of us follow these methods. And we're like, we're trying to create these people ourselves. And we're trying to do the same thing. All these influencers are doing. And it's like, well, we don't have this.
We don't have this indoctrinated audience that people are emailing their lists, telling them to buy our thing. Then we're trying to copy what they're doing. So it's, it's a dangerous thing.