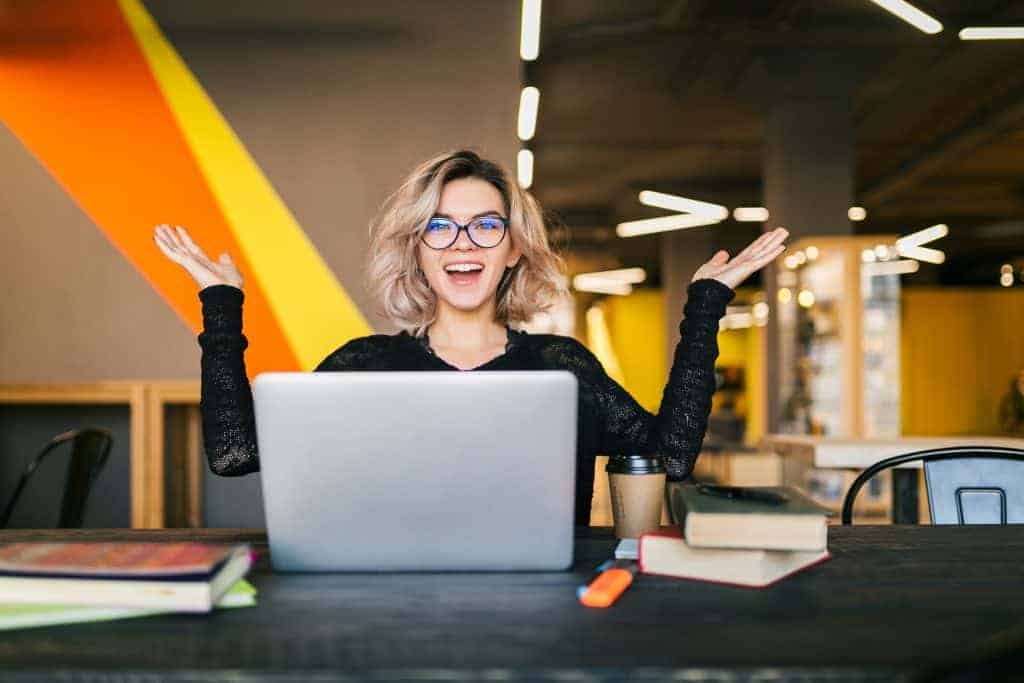 In this episode of our Mastermind Series, we are discussing what you should be looking out for when starting your membership:
What deliverables to include
How to avoid overwhelm
How to make exclusive membership content available to the general public without devaluating your program
How to avoid grooming freebie seekers instead of paying members
How to convert one-off clients into monthly paying members.
Subscribe To The Show
3 Big Take Aways
What deliverables to include in your membership
How to avoid overwhelm
How to convert one-off clients into monthly paying members
---
Adaptive Inner Circle – The Adaptive Inner Circle is an epic 12-month experience for online business owners, coaches, course creators, and membership site owners who aspire to create financial freedom and a lifestyle they want for themselves and their family and also create a positive impact in their community and the world.
Adaptive Marketing Program– The Adaptive Marketing Program is an exclusive opportunity for online business owners, coaches, course creators, and membership site owners to play bigger and bolder in their business and explode their bank account with more clients!
For a list of our resources & recommendations visit: InternetMarketingBiz.com/links/
Connect with us on social!
Instagram: @realpaulpruitt & @realmelissapruitt
Facebook: @realpaulpruitt & @realmelissapruitt
Subscribe To The Podcast
And if you loved this episode, please share with a friend and leave us a
review!
Read Full Transcript
Melissa: So let me hop back over to Christine.
Christine:  My question is about launching my first ever  membership, how to decide what to include in it. And is it possible to also have some of the content that is part of the membership also be available to members, or to people who are not part of the membership. And this specifically relates to, as you know, I'm running my one month paid challenge, right now get some of body strong with the private Facebook group and the private yoga classes and daily posts from me and all this and people loving it and asking me already, we want to continue this, which for the first time ever makes me think, Hmm, maybe I should have a monthly membership, but I've never had one I'm starting completely from scratch. Or I just want hear your wonderful wisdom about how to get started and how not to overwhelm myself in the process.
Melissa: Good question. All right. So we'll open it up to the group.
So what kind of deliverables do you include in your membership? And then the second part was, do you offer anything outside of the membership to the general public as well? And it's like a  member exclusive things that you also offer to the public. So I'd love to open up to anyone else. If you have any experiences with that?
Paul: It's a lively group today.
Melissa: Yeah.
Paul: Yes Patti.
Patti:  So kind of in a reverse way, I do free courses and within my membership, I include those free courses as a bonus for the members so that there is some overlap. And then I also take some of the topics and do smaller snippets of what I've done in the membership back in my free group.
Excellent. Yeah. That good. Does anyone else, Kathy?  
Kathy: So the, in terms of like what content to include, the general rule of thumb that I'm aware of is like four deliverables. So then you end up having like four monthly deliverables that you have and end up having like one thing a week essentially, so that they don't get overwhelmed. And what, what those actually are, I'm sure, you know, will depend on, it sounds like you're doing yoga. Is that, is that right? So one thing that comes to mind in terms of a way that you can, you know, you're still giving your members kind of the premium access, but then the public can kind of get a sneak peek. If you're doing longer form content, then maybe the members get a short piece. So if you're doing like an interview with someone, the members get to ask questions, the members get the full length of the interview, but then maybe you post like a highlight of that  interview publicly, whether that's on like a podcast or an Instagram post or, or what have you.
yeah, so like little like the public gets a taste, but the members get full access. that's one possibility that comes to mind, I guess, like in terms of what content to include, the question that I would ask is people who want to keep going, what are they asking for?  
Are they asking for like classes? Are they asking you to like critique their yoga poses? Or what are they, what are they asking for?
Paul: Love it.
Melissa: Good. Good.
Paul: So I'm going to go over to Kari. Thank you, Kathy.
Kari:  I was also thinking about when I do like a challenge, which is really technically for the free group, but it is also for those in the membership because, and so I always heavily promote it first to those in the membership. And then the members always get into the VIP group. And so they get the little bit extra advantage.
If those outside the membership, one in the VIP group, they, they pay for it.  I'm always trying to figure out out how I can make sure that I'm really honoring their membership. Right. And that they get treated preferentially because they're my, you know, they're the ones that are paying the bills In a way.
Paul: Love it, love it. Anyone else have any input? good. Do you have any (inaudible)?
Melissa: Well, just piggyback what Kathy said, definitely making sure with this group that that's really excited to kind of find out about those pieces, that what they want and what they want more of. Because I think that you definitely, and when you're building a membership, you want to make sure that the deliverables it's like , give them what they want. Right?
So to really pay attention to that and as far as structuring it, as far as like with memberships, we always like to start more conservative as far as deliverables. And then you can always expand because you mentioned that you just don't want to overwhelm yourself and I a hundred percent agree on that.
You don't want to overwhelm yourself. You don't want to overwhelm your members as well. So you want to really think about that. So it's always in my mind, just a little bit better to be a little bit more conservative, even though you might have all these amazing, awesome ideas, write them all down. They'd all don't have to happen all at once.
You could always add more. The other thing that you can consider too, is there are some deliverables that aren't necessarily a monthly all the time deliverable. You can have deliverables where it's just a standing benefit being part of a member, like for example, just like a library of resources.
So we have that inside of our "Inner Circle", where we have just a library resources that they have access to, that they can dive into at any time, as long as you are a member, you can dive into it. So it's not necessarily you creating new content all the time, but every time you add something, maybe a new class or a new technique, you could have a library of resources that they could tap into.
Also other things to consider to, to make it easier.
Anything that you could batch ahead of time. So things like templates, you know, worksheets, PDFs, stuff like that. That always makes things easier as well, too. Where if you have, if you're sitting down in one setting, you can create the content, batch it all out, and then it can just slowly go out each time. So just kind of thinking of things like that to make it,
make it easier for you. It helps with that overwhelm. as far as like what's available to the members and then to the public, I definitely agree. You want to make your members feel special and exclusive. So whether it's they get something special that other people don't have access to, or maybe they get early access to something, they get it ahead before it's open to the public.
That could be something also as well as simple as just that member benefit, they get first dibs at it before it's open to the public. So just thinking about those little things to make it really exclusive for them.
Paul: So I'm going to add on to this, all of us need to be careful that our free stuff is just so good that people never desire to buy anything from us whatsoever.
So some of us are grooming our people to get a free lunch every day from us. And you just gotta be careful this balance because once you have a paid program, you don't want to devalue the paid program by giving so much free. That's so high valued that the desire of people wanting to invest.
Kathy: I guess my question, just to clarify my question was actually, and I absolutely agree with you. My question was more . About cannot also offer part of what I'm offering. And let's say I teach a weekly yoga class with people in the membership. That's part of what they're paying for. Can other people still sign up for those classes on drop-in fees without being members? I guess that was my question.
Paul: Yeah. Well, that's very common in the fitness world anyway. So I think that's an acceptable model because of how you plan to deliver it. So I think for each of us, some of our industries do have buying habits in them already. And so like some of you know, as a co-owner of a nightclub years ago, and during the week it was an empty dance floor. Like nobody came into the nightclub. They only came in on the weekend.
So what I did is I went out and found the number one Zoomba structure in the market and what I did instead of her teaching it like a hall. And at the, in the basement of a church, I enticed her to come over with twice as much money to do it from stage with a professional sound and lighting system.
So we did is within less than a week and a half, two weeks, we had almost a hundred people doing Zumba inside of our nightclub, making us money when nobody ever would walk in the door on a Monday, Tuesday, Wednesday, Thursday. So we were making a profit, having the space, right? So in that though is we had people that would buy a punch card.
So they would buy basically a membership and, you know, like they would get a discount in a way, or they would be committing to come every, you know, whatever frequency they wanted. But then there's the others that are just like wanting to pop in once or twice here and there. And they didn't want the commitment.
So it was going to be more money per class, since you're doing with yoga, more of like a  class-based thing. I think you could figure out how to separate that. You just want to incentivize people to, you don't want to reward people to do one-off classes. You want them to come in. And then by the end of class, like, okay, I love this. I need to sign up because it feels like I'm spending almost as much money if I come to a second class. So you should immediately have some type of one-time offer that you give that one-off person to induce an entice them to convert into a monthly paying client, like immediately, because they just came off of the experience.
They're right there in that peak emotional state, it's the best time to sell them into the membership because it'd almost feel painful to pay money for another class. And most of it did with empowered you. I mean, you did yoga for a while. And that was exact, she came home one day and he's like, oh, I'm spending $200 a month on yoga.
I'm like, What??, you know,
Melissa: They had 3 different tiers with that. they had a membership which was unlimited. You can  come to as many classes as you want, as often as you want, they had like almost the punch card version where you bought a package of classes and you had to use them within a certain amount of time. But like you bought like 15 classes or 10 classes.
And then they had the drop-in where you could just wanted to come in for it. So, but when you did the math, it was a lot made more sense either do the unlimited or the punch card version versus like the one-off classes. So that's when I  ended up buying the unlimited.
Paul: So just, just make sure you incentivize them. But I think because of what you're doing and how people are used to consuming it, I just would not make it ultra attractive for somebody to continue to do one off. You would feel penalized like the moment you did a second or third class with you, it's like, oh my goodness. I should have just the membership. Like it should feel that way. It should be your lead in to get people in the door so that you can convert them into a paying member.