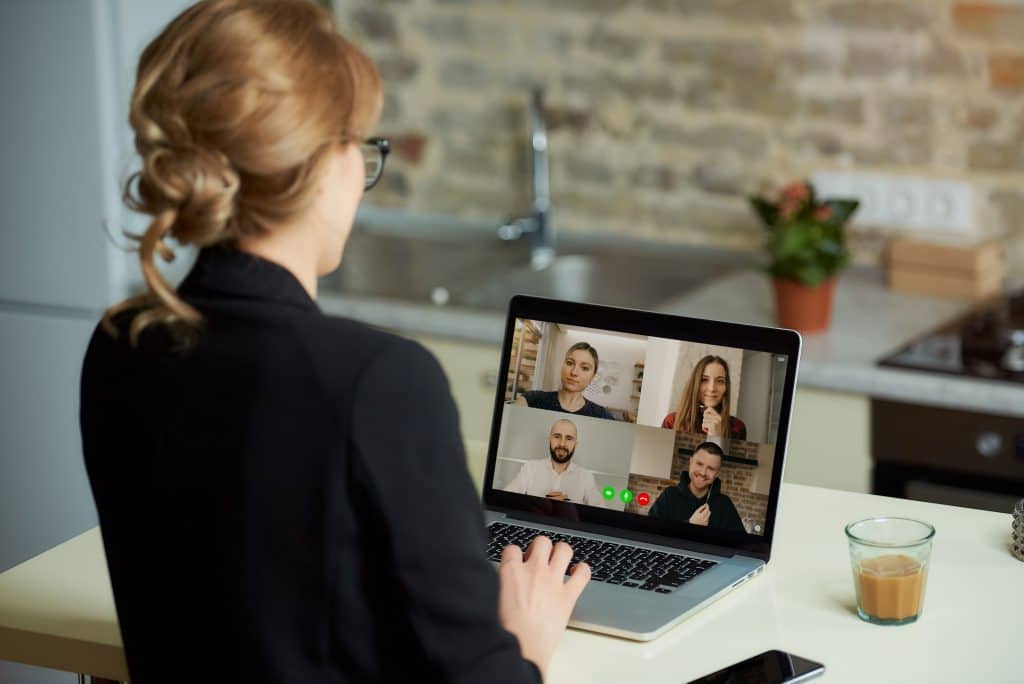 In this episode of our Mastermind Series, we are discussing successful webinar strategies from the promotional stage, tuning your audience in, all the way to making the offer.
Subscribe To The Show
3 Big Take Aways
Why webinars are so powerful & effective
How to make people stay in your webinars until you make your offer
How to avoid losing your audience's interest at certain points
---
Adaptive Inner Circle – The Adaptive Inner Circle is an epic 12-month experience for online business owners, coaches, course creators, and membership site owners who aspire to create financial freedom and a lifestyle they want for themselves and their family and also create a positive impact in their community and the world.
Adaptive Marketing Program– Adaptive Marketing Program is an exclusive opportunity for online business owners, coaches, course creators, and membership site owners to play bigger and bolder in their business and explode their bank account with more clients!
For a list of our resources & recommendations visit: InternetMarketingBiz.com/links/
Connect with us on social!
Join the Online Marketing Podcast Community, our private Facebook group dedicated to those that want to learn the in's and out's of online marketing for their courses, memberships and coaching programs. We share tips, tricks, techniques, resources, and more!
Instagram: @realpaulpruitt & @realmelissapruitt
Facebook: @realpaulpruitt & @realmelissapruitt
Subscribe To The Podcast
And if you loved this episode, please share with a friend and leave us a
review!
Read Full Transcript
Melissa: next we have Karie.
Karie: My question is I'm looking for tips on the successful promotion of a webinar, and I have always done sort of webinars at the end of a challenge, but not necessarily as sort of a standalone So I've got a webinar that I've created that I'm going to basically deliver next week on a topic that, you know, there's lots of meaty stuff in it, but then I'm going to talk about the membership, right, as part of that. 
And so what I was realizing like the last couple of days is like, oh my gosh, I don't really quite understand the whole front end of what I'm trying to do here as I'm going okay. I've got my audience, you know, my newsletter list. 
And then I'm thinking I need look alike audiences. And you've probably seen a few posts where I'm like now I, that, because I just don't know what I'm doing anymore.
And so I'm just looking for advice right on how to because I, I have always done like ads directly to my audience because I've got a really narrow niche, but I'm toying with playing a little bit more with a lookalike audience as well, just to see. And I thought, you know what, even if it's just people that are, have joined my membership at one point in time, right.
And use that and just to see if I can grab some people that haven't heard of me at this point. So any at any advice would be great. 
Paul: Let's open it up to the group. Any, any of you have a webinars strategies that you can speak into.
Pam: Well, I'll just say, and I've done, like, I think one webinar, but, what I did that was successful and I actually got, you know, a member or two out of it was I collaborated with other people who have Facebook groups, who I am in their Facebook group. And you know, I'm a big commenter in these groups, you know, I'm, I'm not sitting on the sidelines, I'm always encouraging people and commenting.
And so when I asked for a favor, they say, yes, and I always say, and I am also happy to do the same for you. So I think it's those real connections that you have with actual people who have audiences and even if they don't have a big audience, sometimes a small audience will get you more conversions.
So. That's my thought. 
Karie: Thank you. 
Paul: Great. Thank you. Anyone else want to contribute? Okay. We've done very well through the years with webinars. And I think probably our biggest success has started like 2015. We did a series of webinars. We were doing over $35,000 in sales per webinar made a couple of hundred thousand dollars on, you know, of course launch back then.
 We weave in and out of them through the years. It is the highest opportunity outside of again, direct communication, you know, like a one-on-one call like a discovery call they can have, because if it's done live you can feel the tone of the conversation, the questions, and what's going on and you get feedback.
If you used more advanced webinars software, then you actually can see where your falloff rate is and like where people tune in and where they drop off that way you can fine tune your webinar. So people will get to the end there, get to your, your offer point. 
What's great about webinars also is that you typically, you can get people to preschedule and like set aside the time, you know, versus if you say, Hey, I'm going to do a Facebook live on this day, come into this Facebook group.
It's like, they're going to see 25,000 different notifications while they're watching your lives. And they're going to go off somewhere else. You know, where the great thing about webinars is you normally grab attention and, you know, it's all about keeping that attention. So, so it's like, it's the closest thing you get to an in-person presentation, you know?
And they're very powerful. Now, on the online space you'll see that a lot of people actually sell higher ticket items on webinars because it is a high impact, you know? 
So where a lot of people would feel bad is that if you did a webinar and there's only a few people, depending on the promotion, there's only a few people to show up.
And then you go through this 90 minute presentation for four people that showed up. Even if he got 25% conversion, that's one person, you know, like, what is it worth the 90 minutes are not, you know, like that's why a lot of people do high tickets. 
So really you need to look at it and it comes back to just like your challenges.
What is the promise? Because people are not, most of us are not tuned. We might catch an infomercial on TV and because it's in the middle of the night, we're not doing anything else we might hang on and watch it and then get sucked in. But most of us are not saying, Hey, you know, I'm going to watch a commercial, you know, a 90 minute commercial at nine o'clock tomorrow night.
Like we're not scheduling and tuning in to a commercial. Like there has to be a promise, a perceived value, and you'll see very commonly in the online marketing space, they'll do the three secrets or the three tricks that I do to blah, blah, blah. There's always the three things. 
And a lot of those three things are actually knocking down limiting beliefs is, is really what there's three things are. But it has to be something the hook has to be very desirable right out the gate. 
Now what I will tell you is that the people that make a lot of money, I'm talking millions and millions and millions of dollars in the online space, they have webinars as part of their launch process, or they only do webinars.
So, what they're doing is their whole entire effort is filling the webinar every week, however, frequent it is with the right people. So it's about being really tuned in, on your messaging, on what that promise that offer is of the webinars. So people will not only show up, but then they'll stay to the point of view being able to make that offer.
So you could, the people that have gone through your challenges before you could take them through directly just direct to a webinar. You don't need both of them, but I'll tell you is when you do the, either the challenges or you do, you know, the, the multiple trainings elements will happen as a webinar, as a complimentary piece..
Because it can just get people off the fence cause you can handle objections. You can talk live, you can, you know, that, that those minutes that are at the end of the webinar where you actually open up for Q and A , you're just knocking down handling objections. And if you have the right thing for them, they're there like on the sales page right now and they are ready to buy and you're able to help them get over the question that's in their head.
That's why it's very effective. Okay. 
Melissa: And if you're able to do the webinar multiple times, you're going to get better and better at it and really fine tune it. So that again, like you're really speaking to your audience and you're connected those click points. And like Paul said, you'll know where those points, where it starts to dip.
So, okay. I need to tell an interesting story here or I need to, you know, do something else here to keep the engagement, to keep them, to keep them talking and asking questions. Yeah. Yeah. 
Karie: I mean, I've got three scheduled over two days and I picked different times so I could deal with people in different parts of the world.
Right. 
Melissa: good. 
Paul: And I'm glad you said that cause that's where I was going to follow up is that if you're doing this as a launch style thing, like you're coming in and out of it as a promotion, if you only pick one day in time, what happens is you're eliminating like 70% of your audience because they just might not conveniently be available for that exact opportunity.
So giving multiple choices during that period of time. And what also happened is you're going to get sharper and sharper. ' cause it's like practicing as you do the presentation, you're going to actually get better at it. 
Karie: They all signed up for the first one is what I noticed. Because I had to put like a notice in my newsletter last week and I got, I got about 200 signups, a hundred for the first session. And I'm like, okay, well that was probably be my practice probably are people that are in my membership already. Right? Because those are the ones that are like, Hey, I don't do lot a live, a live training.
Usually my training is all prerecorded. So I sorted my hook. This time is you get a live training. 
Paul: So typically what we do in that case though, is we would go into our membership and say, Hey, we're about to launch something and this is what it is. So if you're on the email list and you get this, you can come in at 10, but I just want you to understand this is a promotional vehicle to make people aware of the membership. So on the back end.
 So by the way, if you have a friend 
Melissa: Bring 'em on in!
Karie: Actually I just had my people like to join, and then they will comment on how much they've learned in the memberships. So it's like, it is valuable to have them, but I just need to make sure I get other people, tell him, bring a friend, bring the, bring a couple of friends and I probably do need to do that.
Paul: So now what we recommend is you do that a few times, so you can actually get your, find the version. And I would always record them, find the version that is converting the highest. Use that as your gold standard still do it live a couple more times. So that that's the initial standard.
Cause then you'll probably get higher conversions above that and you'll have a really tuned in before you ever take it to evergreen, because a lot of people like to do one or two and they're like immediately to evergreen and you're like, well, you only need to know that's a good presentation. 90% of people could fall off before you even make the offer.
Karie: So my failure point on this though, is this my. It's very seasonal. It's Halloween.
Paul: Maybe it's a yearly webinar 
Karie: might be yearly though. Okay. 
Paul: So it's the same elements that you're putting in. You just might switch up the content seasonally. You can draw a different group of people in a, 
Karie: and what I'm thinking is I'm probably would, you know, if I'm going to do, like, I was doing like four challenges a year, I'm want to get down to maybe like one or two and then maybe just supplement by having webinars right.
During some of those other, other periods which are in my hope a little bit less intense. 
Paul: So I'm going to let you know that secret at a high ticket world is we have several friends that they're, they're our model and they make millions of dollars a year is they spend all week long to get people into a Wednesday webinar.
And then they, everybody that they filled into that webinar Wednesday, they do their thing really well. And then all the effort, the following week is to get people in the next webinar on Wednesday. So all their efforts all week long publicly is just to get people into the next webinar, get people on the next webinar, get people on the next webinar.
And because they do it every single week live, their webinar is sharp. It converts. They don't have to worry about going on social media and doing big launches and doing all the crazy things out there. They just have a rhythm. They just show up. They just, just like, like we do this call, right. It's just the rhythm, it's a consistent rhythm.
We all do different rhythms in other places, but things like that, we, whenever we suggest this idea, most of our, you know, oh, I can't do that. Oh, every Wednesday. And those people are making millions of dollars and they take the rest of the week off.
Karie: Thank you. Appreciate it. 
Melissa: You're welcome. Excellent. Keep us posted. Okay. All right.