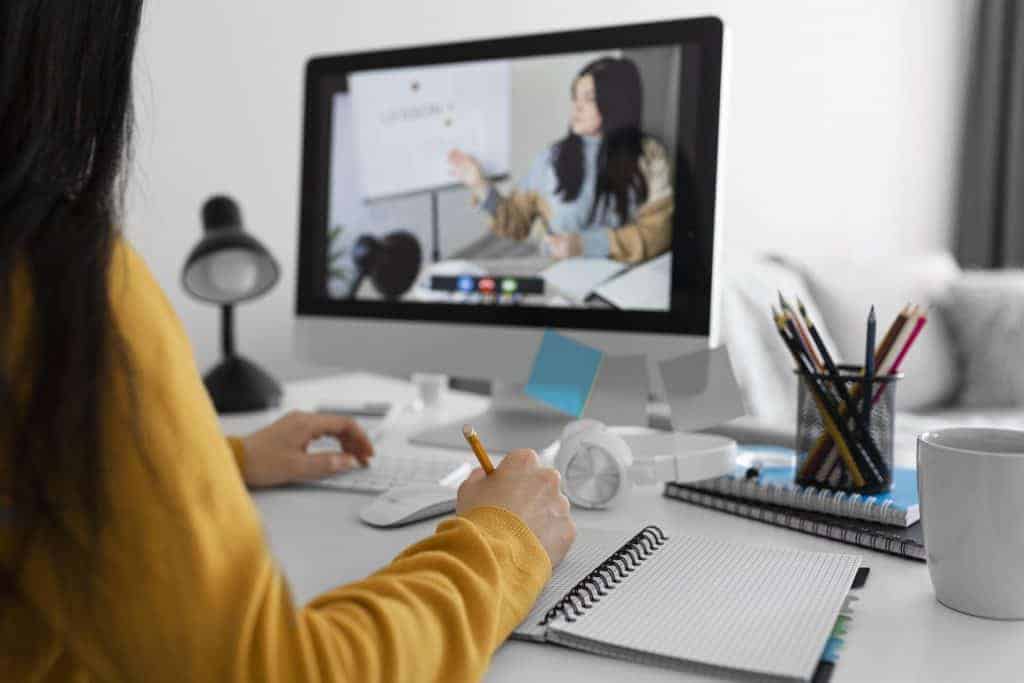 Webinars are your chance to guide people through an entire story arc and into an informed buying decision while addressing objections at the same time.
But other times, webinars can be too time-consuming and ineffective.
In this episode, we discuss when you should consider doing a webinar as a launch mechanism for your membership and how to turn it into quality evergreen content that converts.
Subscribe To The Show
3 Big Take Aways
How to avoid ineffective & time-consuming webinars
Why webinars offer a higher level of influence
How to turn your webinar into quality evergreen content that is converting
---
Adaptive Inner Circle – The Adaptive Inner Circle is an epic 12-month experience for online business owners, coaches, course creators, and membership site owners who aspire to create financial freedom and a lifestyle they want for themselves and their family and also create a positive impact in their community and the world.
Adaptive Marketing Program– Adaptive Marketing Program is an exclusive opportunity for online business owners, coaches, course creators, and membership site owners to play bigger and bolder in their business and explode their bank account with more clients!
For a list of our resources & recommendations visit: InternetMarketingBiz.com/links/
Connect with us on social!
Join the Online Marketing Podcast Community, our private Facebook group dedicated to those that want to learn the in's and out's of online marketing for their courses, memberships and coaching programs. We share tips, tricks, techniques, resources, and more!
Instagram: @realpaulpruitt & @realmelissapruitt
Facebook: @realpaulpruitt & @realmelissapruitt
Subscribe To The Podcast
And if you loved this episode, please share with a friend and leave us a
review!
Read Full Transcript
Melissa: So Meg is next, 
Meg: My question is: have you or anybody in the group ever done a webinar series with Facebook ads to get more members into your membership.
Paul: Awesome question. So has anybody done webinars as a launch mechanism to bring people into your membership or have you bought into a membership that was a webinar they, you sat in on and then the offer that was made in there brought you into a membership offer. So if anybody has got a hand, Hey, Lisa. 
Lisa: Yeah, we did a miniature version of our course to get people attracted to our main thing.
Mona: And at the end of it, there was a offer for them to join our membership. And we did okay. We did okay with that. In fact, we should still continue to do it and we haven't. But we did it twice and we signed up people each time. But we're at the beginning of this. So we didn't do, like I said, we didn't have, like, I can't tell you, I had like 200 people join, but each time we did the webinar, we actually had people sign up.
So it was worth it. So I recommend you try it at least. And I also recommend based on my failure is keep doing it. Don't give up after just doing it twice, because I think that I need to get back to doing it. 
Paul: And just to correct that, Lisa, I don't think it was a failure because you said you did have some conversions 
Lisa: you're right. But I think the failure was that I didn't continue to, to launch it because each time we act there each time we actually got people. So that's why I'm saying, like, it was a failure on my part that I didn't put myself back out there to do more. And so I need to get back to doing that 
Paul: and I'm going to let you know for all of us, that's the curse of the entrepreneur.
Because all of us will do something until it works and then we'll get bored with it. And we go out and create a new challenge that we had to start from scratch and try to make it work again. lot of us should go back to things that we've done in the past that were already successful and figure out how just to amplify the results that we got before.
So you're not, you're not alone. So thank you for giving some input. We have done this through the years. Has any, has anybody else had a launch mechanism where they, their launch vehicle is webinars and then they bring people into a course or a membership model. And I know you specifically asked for a membership, but yeah, 
Meg: I ' ve done course before, but I've never, I haven't seen it done for membership.
So I was just curious, and I know you, I didn't see you guys doing that. So I was wondering maybe you have, I don't know, 
Paul: So, depending on when this podcast goes out, we will already be actively doing it again. But it's something that we, we used to do webinars a lot years ago. And they brought us hundreds of thousands of dollars in launches when we did them into courses as well as memberships.
 The interesting thing is it just comes down to your bandwidth and your time and what do you want to do consistently? So your webinar's only as good as how many people you get in it. So if you're not filling your webinar, if you're doing it frequently and you're not filling enough people in there.
Then that's going to directly affect how many people convert at the end of it. So if you have 20% conversion, but only five people show up, you know, is it worth the time to get the one person, type thing, That's just what you have to think about. So you always have to be thinking . About how you filling that. Now, the reason why in the internet marketing space, a lot of times that you don't hear about webinars into a membership model is typically because a lot of membership models out there are low price point, and it's not as hard of a sell to convert people into a lower price point.
So that's why there's other launch mechanisms that you'll see a lot of people do to get people in. It's interesting though, for all of us to think about that, that in-person sales, like face-to-face like if you bought anybody's $2,000 product and they told you to come to a three-day live event. That is a higher ticket sale that typically they're bringing into a high price membership, a back-end membership they're typically bringing you into something that's, you know, a higher ticket coaching program and in those cases, isn't it interesting that typically people try to get people on webinars, on zoom calls and, or in live presentations, depending on where you're at and if you're social distancing in the world or not, you know because there's a higher level of influence when you do an in-person presentation, there's a higher level of influence online when you do a webinar, because that's as close to an in-person presentation, as you can get, because it gives you a chance to have an entire arc of a presentation, to guide people through an entire story arc, to be able to guide them into an informed buying decision.
And then also be present to answer questions when objections come up. So that's a highest level of influence for us to do one line. And that's why you'll see a lot of people that sell high ticket programs. We'll convince people to do discovery calls. We'll convince people to do webinars because it converts.
Now here's the interesting thing. Why aren't we doing them more often. It's cause you got to get a lot of energy to get people in internet marketers. Aren't going to sell a bunch of courses to people. They get 20 people because if they can get 20 people on a call and sell $20,000 product, it was worth it for them to get one or two conversions.
Does that make sense? Like it, for them, they would have to teach you how to get 2000 people on a zoom call so that you can sell them at $29 membership to make the numbers even sound attractive. So it's easier to teach you how to do it at a less, less way, but we will be doing this with adaptive , our adaptive membership.
It's one of the launch mechanisms that we'll be doing and . Very openly, we'll be doing Facebook ads and organic posts that'll drive people into a weekly webinar. I will do . That weekly webinar, probably about four or five months every single week, the exact same day and time live until I perfect the webinar to the point that it gets the conversions that we want.
We will then take the perfected version. That's getting the highest conversions and make that evergreen. Too many people do one webinar and they're like, okay, I recorded it. I only did it once and put it in. Then they go evergreen and then they don't make any money because they don't know if it was actually a good presentation or not.
So some of us need to get up and swing at the ball a lot of times to know how to adjust and make it right before we take it to evergreen. But we will be doing that with it. But our adaptive is a high level membership. It's not a $29 a month membership. It's a high touch membership, so it's worth it.
 And I know the price point of your membership and it's in that range. So I would recommend 100% to do it. 
Meg: Thank you so 
Paul: Oh, you're welcome. Welcome.