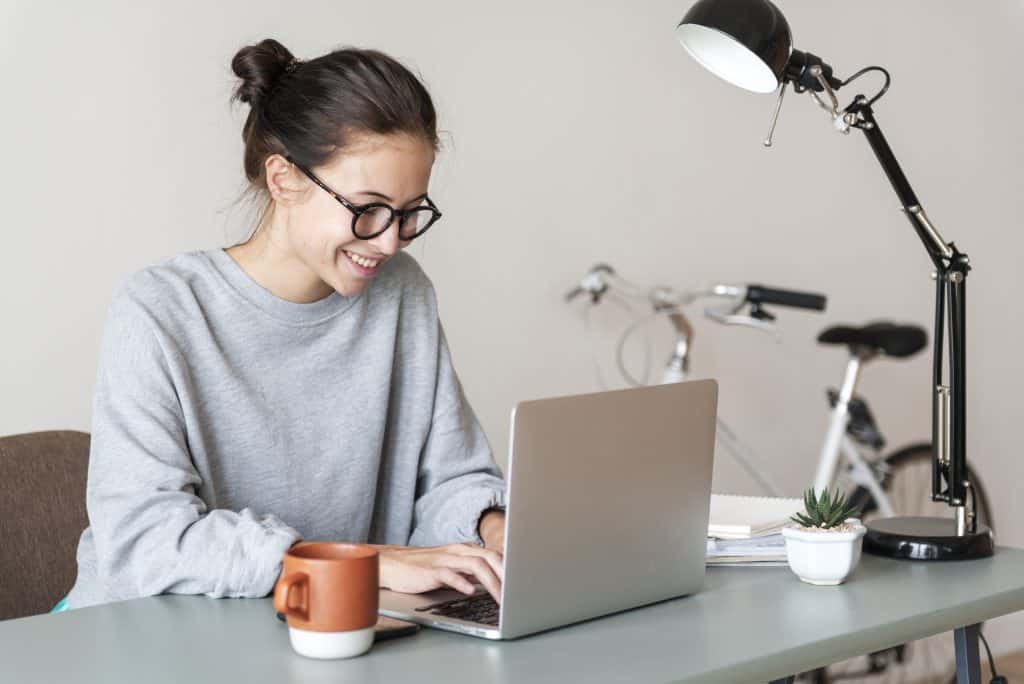 A lot of people are trying to create content in real-time every day.
But when you try to create things on the fly without a proper plan, you usually end up with bad results because you're rushing around.
You're not giving it the time it deserves. Also, you are feeling that pressure.
In this episode, we are sharing our top-secret weapon to create content for list building. This will help you to step down off the content treadmill, so you can get rid of the stress and the overwhelm of trying to come up with ideas and concepts all the time.
Grab your free Time-Saving Content Creation Tips PDF to create more engaging content in less time
Subscribe To The Show
3 Big Take Aways
How to save time and resources when creating your content
How to avoid promoting without a clear direction
How to intentionally lead your audience to a result
---
Adaptive Inner Circle – The Adaptive Inner Circle is an epic 12-month experience for online business owners, coaches, course creators, and membership site owners who aspire to create financial freedom and a lifestyle they want for themselves and their family and also create a positive impact in their community and the world.
Adaptive Marketing Program– The Adaptive Marketing Program is an exclusive opportunity for online business owners, coaches, course creators, and membership site owners to play bigger and bolder in their business and explode their bank account with more clients!
For a list of our resources & recommendations visit: InternetMarketingBiz.com/links/
Connect with us on social!
Join the Online Marketing Podcast Community, our private Facebook group dedicated to those that want to learn the in's and out's of online marketing for their courses, memberships and coaching programs. We share tips, tricks, techniques, resources, and more!
Instagram: @realpaulpruitt & @realmelissapruitt
Facebook: @realpaulpruitt & @realmelissapruitt
Subscribe To The Podcast
And if you loved this episode, please share with a friend and leave us a
review!
Read Full Transcript
Melissa: Today, we're jamming on our secret weapon for creating content for list-building 
Paul: top secret?
Top secret, but it's not a secret anymore because we're sharing with you. 
Oh my goodness. Then I was just, I thought it was just going to be mute for the, like, we couldn't tell 
Melissa: not talking for the rest of the podcast.
Paul: All right. So let's go ahead and jam on this because I, I have to say like, you know what, through the years we've been doing this for a long time, and one thing that I noticed many years ago, A lot of us. And then we see other people, you know, these days they get totally overwhelmed. Every day, like, as we're going through our day, like we're trying to create content in real time.
It's like, like life happened or something comes up or we see something that inspires you. I remember even when you used to listen to like podcasts and like you would get like this light bulb moment, and then you would like just one little nugget or something that you heard just inspired you about talking about a topic and then suddenly you'd be on your phone and you'd be like typing in that.
Somebody's like, what are you doing? And you're like, you didn't know. I got a great idea. And it's like, well, we're about to go to dinner. Like, you know, come on, like, wait, And I think a lot of people get overwhelmed.
Melissa: Yeah. 
When you try to create things on the fly, usually end up with bad results because you're rushing around.
You're not giving it the time it deserves. Also you are feeling that pressure. I know for me, like I can think of so many examples, especially when I first started starting remember, I started with that blog tha t I used to do it was a vlog, but the night before the blog was due, I was scrambling around trying to get the content together.
And that was not cool. 
Paul: So you're talking about the blog, which that's when we were together. Well, let's even rewind back all that about when you used to do the vlog and you would like wake up every morning, you would go outside, out back where you were staying at the time and you really didn't have a plan.
You didn't have like structure, you just talked about anything and everything that like just inspired you that. 
Melissa: Yeah. 
And although was like really creative and you know, great. I did have great results, cause I just was not leading people to an end and all, I didn't know where I was going. So if I didn't know where I was going, how I was going to lead people to, to 
a result
Paul: I think that's common that a lot of us, you know, we get into this online marketing space and we're like, oh, we need to promote.
And we actually don't have a clear direction. We don't even think, like you just said something really key that I think we should tap in on. Is that a lot of us don't like, we're just like, oh, we're told that we need to show up. We're told we need to do a Tik TOK or a reel we're told we need to be on clubhouse.
We're told we need to do all these things. And it gets so overwhelming, but it's like, we don't have clear intention as far as like, why are we doing this? Like where are we leading people?
Melissa: Yeah. Yeah. So this is why today we wanted to share our secret weapon to creating content for list-building on those really helped us save time, save our resources and actually put us in that better mindset to be more intentional.
So should we go ahead and share that? 
Paul: Okay. Yeah, but you know what, when we share it, it's going to be like, nah, 'cause I had to say, like, when we say this word and this concept, it doesn't, it's not really attractive. It doesn't, it doesn't seem like it. But what I will say is once we talk about this man, dude, do we get to take our lives back?
And I think that's very sexy. I think that's very attractive. So go ahead and reveal what our secret weapon is. 
Melissa: The secret weapon is batching. And again, when you hear that, it's like, oh, this isn't that interesting, but, oh my gosh, how amazing is it when a whole lot of content done in one sitting and you can plan out and you can map ahead, you can be intentional with it.
You can lead your audience to a clear path and you save some of your sanity too 
Paul: yeah. So clear path, I think coming back to that, right. So if you think about it, when, whenever you're working on a project and you work right through it, like you have clear intention and you know exactly where you're going to get.
Where, if you just worked on a project like a little bit today, and then like next month he worked on something a little bit more in next month or two later he worked like, not only do you have progress, that's slow, but you kind of have to get back into like, oh, where did I leave off? Where, where am I going with this?
I don't know. And that's exactly what happens when we do this with content, because there's no through line. There's no, like what clear direction? Like we need a GPS that doesn't like, give us gaps, right? We need like, we're going down this road. We need to make a left in X amount of miles or kilometers.
And we need that guidance. And that's exactly what we need to do with our content, because we have people that are tuning in like same bat time, same bat channel. We need congruency in that story, we need to know when there's voids and gaps in the conversations are all over the place. It's really hard to follow it.
Like you can't really dance to a song that's like all over the place. 
Melissa: Yeah. So, because we know what we're launching next, we're able to create content based on that next launch. And also too, with batching your content, it helps you a lot with your list building, because again, you can be intentional with the topics that you're putting out there.
And again, remember with list building, it's all about being intentional. What you're going to put out is what you're going to attract. And again, eventually lead them to your offer. So batching allows you to do that because you could do it all in one sitting, you could sit there, you can be super intentional and you can coordinate it with your launches.
Paul: I have to say behind the scenes, I really love and enjoy the system that Melissa has put together. It's like changed our lives and got our time and our energy and our emotional state back. Plus, as you see, as you go through any of our content, you're going to see that through line. And it's a nice gradual conversation that we have with certain.
Then naturally lead to the next step as far as what we offer. So I really want you to see, like behind the scenes, pulling the curtains back, see like we practice what we, what we talk about. And that's very, very important. Now what I do know less is that we have all this behind the scenes. Like we take for granted, we've been batching for several years in different ways.
 And a lot of people have never batched before they haven't done these techniques. They may maybe have heard of it. They might've tried or dabbled a little bit, probably didn't work out as well. Do we maybe have something that we put together, maybe a nice resource for anybody that's tuning into that we can help them get lifted on this batching 
process?
Melissa: I think we do. I think we do. So we have our time saving content creation tips, PDF, this PDF is really going to show you behind the scenes of some of the things that we do, including batching to help you with content creation for list-building. So you want to go to the show notes, we'll have the link there that you can grab that.
And then you get started with your batching process and figure out a system that's going to work for you. 
Paul: Yeah. So again, this is all about our secret weapon. Yes, it is batching. And we have to say like, this is going to change your life. Isn't going to get rid of the stress and the overwhelm of trying to come up with ideas and concepts and thinking that you have to constantly post and share your world and your life, business and personal in real time all the time that you can actually have that goodness go out into the world, have consistency.
Which is very key, very important for people that are going to actually follow you, because if you're inconsistent all over the place and you don't have that through line, it's really hard for people to keep up. Now, again, we, we did it before we were in real time and all over the place, very inconsistent, and it was something even on my end, like if I.
Be consistent with it. I was like, ah, I'm just not even going to do it. Right. I would, I would say to Melissa, like, can you just post a, my account for me? Like you come up with really good stuff. Can you just post on my account? Just cause I was inconsistent. I always felt like I had to like be there, like on the treadmill all the time.
So batching is really going to solve this issue for you and Melissa and I created incredible resource that you have the opportunity to download, to be able to take those first couple of. Our top tips that are going to help you streamline save time, save energy that emotional state get, you know, get away from the overwhelm when it comes to content creation.
Melissa: That's a great topic today. So again, if you love today's show, make sure you subscribe to the show. So you can listen to every single episode of the online marketing podcast and share it with a friend to let them know what we're doing. We're talking about. We love Jamie about marketing and selling our offers.
And again, make sure you grab that PDF too. To help you save some time with your content creation for listings. 
Paul: And remember marketing matters.