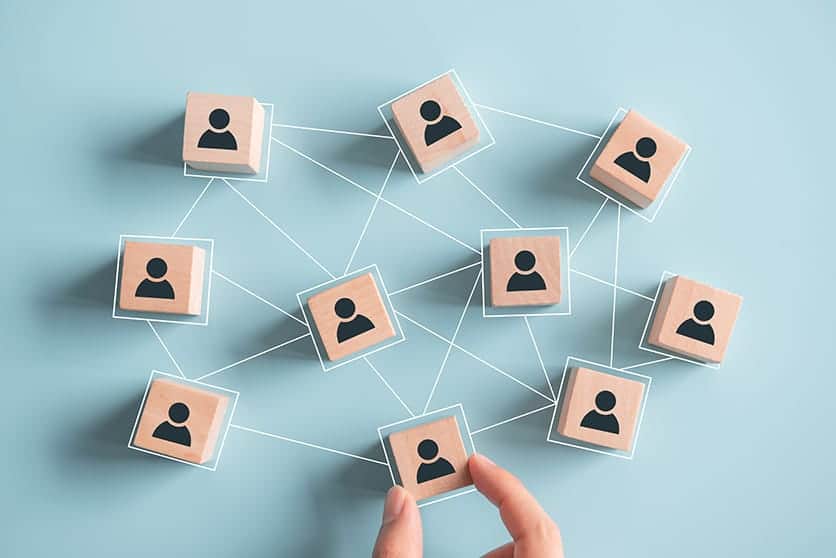 In this episode of our Summer Remix Series, we are discussing how to attract an audience to your groups and challenges by giving real value that leads to micro-commitments and engaging your followers in a way that creates desire and fear of missing out.
Subscribe To The Show
3 Big Take Aways
How to transition VIP clients to group memberships
How to deliver higher perceived value for your group members
How to create accountability and get results through limited calls
---
Online Marketing PodSquad: Our Exclusive Community where we talk all things about Online Marketing! From list building, building an online course, starting a membership, putting together a marketing campaign, paid traffic, creating an awesome online offer…we'll dive into all of it!

Each month we'll host a FREE live private training on Zoom, where we'll pull back the curtain on some of our best marketing and selling strategies, along with an opportunity for you to ask questions.

All you have to do is sign up & we'll give you a heads up on when our next call will be.

Sign up today at OnlineMarketingPodcast.com, it's free to join us on these live trainings & we can't wait for you to join us!


Adaptive Inner Circle – The Inner Circle with Paul & Melissa Pruitt is an epic 12-month experience for online business owners, coaches, course creators, and membership site owners who aspire to create financial freedom and a lifestyle they want for themselves and their family and also create a positive impact in their community and the world.

Adaptive Marketing Program – The Adaptive Marketing Program is an exclusive opportunity for online business owners, coaches, course creators, and membership site owners to play bigger and bolder in their business and explode their bank account with more clients!

For a list of our resources & recommendations visit: https://onlinemarketingpodcast.com/learn-with-paul-melissa/

Connect with us on social!
Instagram: @realpaulpruitt & @realmelissapruitt
Facebook: @realpaulpruitt & @realmelissapruitt
Subscribe To The Podcast
And if you loved this episode, please share with a friend and leave us a
review!
Read Full Transcript
Melissa: Okay. So Jennifer question, how the structure and ongoing biz community membership slash arrangement. So Jennifer, do you wanna hop on the mic? 
Jennifer: Hi, so I'm in my own head about this. So I thought I would bring it here and get out of my own. So I have an almost full business coaching client list, and I want to move them to a more of a recurring arrangement.
And in my head I want, like, what I want to offer is some level of one-on-one rather than group, but I'm concerned about the sustainability of that. Like my, time yet,I don't have that many clients that it will clutter up my schedule in a crazy way. And then as the add value, I have a self paced course that I could put in a member's area.
I've got a bunch of prerecorded how tos that I can load up. And then I thought about just some FAQ as they arise. And then it's call part of it. I thought about is a 30 minute accountability call, is after they've already coached with me for about six months  enough of a incentive for them to like, obviously there's a content too,  but to stay on and maybe at a slightly higher price point than just, I would say just a content piece 
 So I'm looking for that ongoing recurring revenue that one-on-one intimate piece, that accountability piece. And, and I think I'm comfortable with those with the content pieces. 
Paul: Do you want to keep the one on one? Just like, just to clarify before we start. 
Jennifer: Yeah, I do.
I do. Yeah. I'd like to, I thought maybe one 30 minute accountability call within a calendar  month. 
Paul: Okay, cool. 
Jennifer: And if they don't book it, they don't book it, but I don't want to say 12 a year, right? 
Paul: Yeah. But you want to transition into just doing solely one-on-one work into a kind of a hybrid. 
Jennifer: Yeah like, so a lower cost. So I'm at that. So I've got my premium package that I sold. They're going through my six month and then to keep them recurring where they kind of have the luxury of having access to me, but it's not a cost that hurts their bank account exactly. Right. Like where they don't even think about it,like a low cost leadership approach.
Paul: Okay. So I see Dorian had her hand up, 
Dorene:  It's been interesting stepping into the membership. I have a beta right now and my clients have been asking the past five years, what is the next step? I feel like I could do so much more with you. And you know,my I'll check in with you in the next quarter or, you know, some of them need a little more hand holding.
So like once a month, what I am now doing is recommending going into the membership and the membership model. I have two trainings a month and I have to ask me anything that basically is, is a live call. And because at the end of the day, they're looking to grow their business in ways. They're not thinking of me sometimes, you know, I'll call us, this is very helpful in the group coaching format.
So I have found this to be kind of a wonderful place that I didn't know was necessary as I announced my beta. And I did not reach out to all of my past clients and most of them as I'm, you know, in touch with them again. And I happen to mention with membership, they're like, Oh, I want it. You know, so it could be something, would you be open to something like that?
Jennifer: So  I did a membership launch,like   a beta launch. I had about 1820 people come in. And then I did like an official launch and  totally completely bombed up. But then I found that I was completely exhausted creating the content, even that one piece  of content every week.So like four pieces of content a month. And then also I found that people weren't showing up for the group coaching calls, and then what happened was they all hired me as, as one-on-one. So I think that's my strength or my attraction for people more than, I mean, and maybe when I get like the, the big, huge,larger audience, then , that more membership group coaching might be more appropriate.
And when I maybe exhaust all my one on one time, then I can say, Hey, I can't do this anymore. And then just say, I'm moving you all into group. 
Dorene: Well, the things that I would offer is that your membership is your membership and what you're offering is what you choose.If it were one call a month, you know, and that is a place that they can come to or watch later. Right. I think what I'm hearing is the possibility of you reaching out to your past clients and seeing what their needs are, you know, would this be valuable to them?  
Jennifer:  I'll definitely do that.Yeah. Yeah. 
Dorene: Because it doesn't have to be necessarily about creating halftime.
Jennifer: Yeah. Right. So I think, yeah, and I think that's my attraction into the one-on-one or, or group calls, but the one on one piece, right. 
Paul: we've definitely done this transition. So I'll, I'll speak to that in a minute, but does anybody else have gone through this transition or have any input for Jennifer?
Cathy:  I'm kind of going through a similar shift where I was initially like dead set on keeping the one to one in transitioning into a membership.  I was  so attached to this one to one work,and then COVID happened and all of my work went online and it was so draining that I realized it's just energetically, not sustainable to continue doing one on one work at the same level that I was doing in person.
And so one, so some of the ideas that I've been kind of playing with are like hot seats, where you have just like one in depth,one-on-one call that. Then everybody gets to see and then everybody benefits from it. And if you're like a lucky person, whether you do it by lottery, or you have like a premium level, that if you're at the premium level, you can get the hot seat or what have you.
So that's one possibility. Another possibility would be like adjust office hours that,you know, if you're worried about pre creating content, just being like, I'm going to be on a zoom call at this time. And anybody wants to come on and chat about what they're doing. And then the other thing that comes to mind is just that kind of echoing what Dorene was saying that you don't have to do.Even if you, if you shift to the membership model, you don't have to do a separate piece of prerecorded content every week.
It could be live. It could be just one prerecorded content. And then the rest of it is just like hot seats and Hangouts. Yeah. I think, yeah. I think there's a lot of, a lot of options there,but going through a kind of similar shifts. So we're thankful for all the feedback already. 
Melissa: I love the hot seat idea too, and I think  that's a great way to serve, and it's a great way to show kind of your expertise and help that person, but everyone can benefit.
I love that idea. 
Paul: Yeah. Yeah. Yeah.So we,  went through that whole transition where we had a membership that had several hundred people in it, and it was overwhelming for us at one point, cause it was like 24 hours a day, seven days a week. We felt like everybody wanted access to us. You know, and even though we constantly created boundaries.
So in 2019, and in January,when we created the concept of our "Inner Circle" that we have, it went out the door at several hundred dollars a month. Now what we did is we went first to all of our preexisting private coaching clients. And we grandfather them in like, this is just an added bonus for them. So it did allow them to have kind of a taste of what we are doing now.So even as we decided, as we progressed that we didn't want to do one to one coaching anymore, all of them actually stayed on board.
All of them converted because they liked this vibe because before they want it to be like, well, one-to-one was like, Hey, I get this private information. But then as time progressed in a higher level group coaching program,it's like this where it's not just like Paul and Melissa talking to them.
It's like also other perspectives of other people that have similar investment in their businesses. And then it turned more and more into like, Oh, this is great. The whole thing, small group coaching now because they enjoy the collective community element also versus just them speaking directly to us in like a tunnel, you know?
So we found zoom calls this year, especially being very, very powerful. 
Melissa: Yeah. 
Paul: We used to do the whole Facebook lives. We barely do anything Facebook live anymore. We're like almost a hundred percent leaned in on our deliverables being zoom calls to have this two way conversation.  And more and more people are like in tune with it now, and it has a higher perceived value.
Melissa: I also think too, like when you're thinking about the one-to-one, if you like that aspect to think about like the purpose of those calls too, because you could do, for example, with "Inner Circle", we do have a one to one element where we do quarterly calls and it's a very Short 25 minute and really the purpose of that call it's every quarter to check in,see what's going on.
 How did you do last quarter? What are you focused on next quarter? And it's really designed to get them results as opposed to like a traditional coaching session where it might be longer more in depth, because if they're going, having like interaction on a regular basis in your program, but they,you still want that one to one element.
And I schedule those with our members. We didn't want a quarter. It's a very packed week. It's actually next week I have, I do back to backs 20, 25 minutes. And really it's it's about goals and results. And like, what are you working on for next quarter? So it might be just a way of looking. You still could have that element, but just restructure on the purpose of those types of calls.
That's not necessarily your traditional one-to-one coaching, but it's more about like results and action implementation. 
Jennifer: Yeah. I like that a lot. And that's kind of what I had in my head. It was around accountability and the people going through my coaching program now,cause I've, sort of repositioned and I'm taking them through a very specific process that they'll kind of be like indoctrinated, I guess, with a certain language of how to do things.
Melissa: So they'll know what to do on the calls because that's where they get that. But then on the one to one, it's like, okay, like, what's your specific plan for X,Y, and Z. And they can connect that way. Okay. I like that a lot. Thank you. Awesome. Awesome. Good, good.