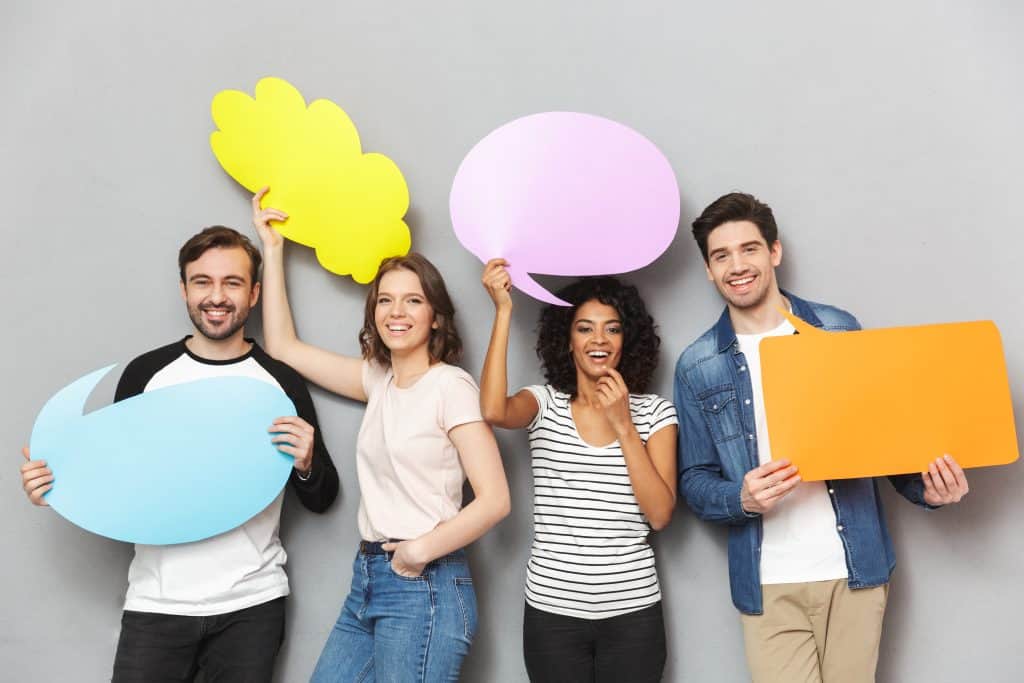 The number one mistake when it comes to email lists for marketers is having one giant list for everyone.
This way, you will end up treating all of the leads that you have like the exact same person with the exact same experience.
But they're all individual people with specific individual needs and wants.
So instead, you want to have different types of lists, you want to segment them out so that you can speak to your audience differently depending on what they're interested in.
In this episode, we are talking about how you can create separate lists that will help you create a more tailor-fit and effective marketing
Grab our Highest Converting List Builders PDF here: https://onlinemarketingpodcast.com/highest-converting-list-builders/ to create list builders that convert to clients!
Subscribe To The Show
3 Big Take Aways
Why you need more than just one list
How to separate your audience into different lists
The most important lists that you need
---
Connect with us on social!

Instagram:@realpaulpruitt & @realmelissapruitt
Facebook: @realpaulpruitt & @realmelissapruitt
Subscribe To The Podcast
And if you loved this episode, please share with a friend and leave us a
review!
Read Full Transcript
Melissa: Don't list build without setting this up first
Paul: setting this up? What do we have to set up? What do you mean I can list build? 
Melissa: You gotta get some things in order first, before you even start the list building. 
Paul: No, I was told in these courses of membership, I need to go out and list build right now.
I got, I got my aunt, my uncle, my grandparents. They're going to, they're going to sign up. And you just said the key thing, that is the number one mistake that people make, they say "a" list. And I think we should jam on this a little bit. 
Melissa: Yeah, yeah, yeah. It, as, as you just said, the number one mistake is having one list for everything.
So treating all of the leads that you have as the exact same person with the exact same experience. 
Paul: Now I think this is pretty common. We did the same thing. I remember even when we built up that huge email list, it was like, that's exactly what. It was one list. We, we had all kinds of promotions, lead magnets, real-world online, offline, you know, all kinds of things.
And everybody was dumped into this one huge list. You know, like we homogenized everybody, like it didn't matter if they were a buyer, they were not that they entered a contest or a giveaway or, or any kind of creative lead magnets, anything they all, for some reason, like we just didn't realize this years ago that they all got dumped into that big, huge list.
Now what's the problem with doing that though? 
Melissa: Yeah. When you have everyone on one big list, then you can't really determine what they came in for what they're interested in. You can't really have an idea of how you can really speak to that individual person, because again, remember you're adding them all to one.
But they're all individual people with individual needs individual wants. And so you want to have different types of lists so that you could speak to your audience differently depending on what they're interested in. 
Paul: So let's, put this in a real-world context, let's say that you had a restaurant.
Right now, would you message to people differently to get them in the door, like get them to walk into the restaurant itself, you know, and then what you messaged differently. Let's just say like, that would be like display ads or like anything like out in the real world, you need to get people at least into the parking lot.
And then the people that are actually like, let's say you're in like a retail store or something, and then people are walking by would you have different messaging there to maybe get people to stop. Maybe they're going to like, get dog food next door at the pet store or something. And, but you have this restaurant and it's like, wouldn't you put different messaging there to get people like to walk in.
And then when people sat down and they actually ate like your current people that, that are currently eating, wouldn't your waiter waitress. Like they would have different messaging. But then when the people left and they were past client, like when, when, when that wouldn't that be like, when do you want to get them to come back?
You know, and experience it again. And that's like in the real world. Right. And what we do though, is we treat everybody equally in the same and we stick them all in one list. And that's where a lot of this gets messed up for a lot of people, because you're not messaging to all these people the way that they need to be messaged for.
So why don't we go ahead and like segment this out, let's break this down and let's talk about a couple different lists. As an example, now this isn't the end all be all though. Right. So, but in at least for the episode today, like what, what is one of the lists that people should have? Yeah. 
Melissa: So one of the main lists that you should have and, make sure that you set aside for is the buyers list.
These are people that are potential buyers for your programs, your memberships, your courses, all the things that you do. 
Paul: Yeah. So this buyer's list now, depending on how you referenced buyers list, this could be people that are potential buyers. Cause that could be a list itself. Or we can have people that are actually past clients like the, the actual buyer buyers.
So this is really up to you as far as how you label, what that buyer's list is. really, if you think about it, so even that, that differentiation between those two. Somebody that potentially is going to buy your thing. Like that's the person that may be again with your equivalent of your restaurant, like walked in the door and wanted to see a menu.
You know, like your messaging to that person in a real world would be a little different than somebody that's actually sitting down. And I know for us the first thing that happens a lot of times, it's like, oh, would you like to start off with an appetizer? Oh, what'd you like to start off with a drink. You know, we were there for the meal, right?
So it is different messaging, but we have to do the same online equivalent. 
Now with the internet marketing space, though, there are different types of lists. I'm getting the real-world analogy here, but like what would be a different type of list that somebody might have? 
Melissa: So another type of list would be a wait list.
Now this list is perfect. If you have a program that maybe isn't open all year long and, but you still want to be gathering people and people that are interested about it, say, Hey, when's that thing opening up again. You're going to put them on the wait list. So that they're the first to know when the doors opened to your program.
Paul: Yeah. So this would be, you know, commonly it's called a closed model where when you go to that sales page, you don't see that it's available where you can purchase this right then and there. It's typically open at a different point in time. So you have that little button, a lot of us have seen that we've done it, we've gone on and you know, and sometimes it could, it could even be real-world stuff.
It could be like, well, you want to be notified when like those concert tickets for release or, or something, a new events coming up in the future. And it's like, it's not quite open to purchase right this second. So if you think about it, there's buyer intent in that list. Like there's people that. Like they, they're just not like looking for freebies, things like that.
These are people are like, Ooh, I like your offer. Like what you're saying here, but you're not open right now. So let me leave my information and please make me aware. Like when you treat that person differently than like some generic person in the public, I think we would. And they, they need to be messaged differently.
Well, so what's another type of list. 
Melissa: So the another type of list is your launch list. Now these are individuals that have raised their hand and have said, yes, please include me in your launch and your promotion. Let me know what's coming up. Let me know what I need to do the next step to, to be informed about it.
They're the ones that are part of your process, part of your launch. 
Paul: Yeah. So a lot of us do launches in the online space, you know, it's a time promotion and a waitlist is maybe those people could potentially be part of a launch list. You know, if they are, they know that you're coming up soon for, for particular promotion, but a lot of times, you know, again, that closed, like, you know, six months, you know, seven months later you might be doing the launch.
For a lot of us, we would email our main list and, or do advertising promotions, things in that consolidate period of time saying, Hey, we have this thing coming up soon. Do you want to be notified about it? You know? And you're bringing people into that momentum into that, that moment. And if you think about it, people that have that type of intent, very different than the other lists that we mentioned already.
So what's another list let's at least do one more. 
Melissa: Yeah. So another list too, is your house list. So this also could be known as your main list. This is. Anyone that's come into your world at one point or another. They are on your house list. So they eventually could maybe cross over into your launch list or cross over into your waitlist.
But they're the ones that just come into your world and they're on your main house list. 
Paul: So this, we covered this last. But it's normally the thing that everybody just has is, you know, what their main list, their, their houselist. So when you look at these lists differently, you'd have to keep in mind like these people are coming in your world in different ways, and there's ways that you have attracted them into your world.
Now, of course, there's other segmentations as other types of lists that you might have now, I think a lot of people would go totally crazy. Like how do I get people on my list to begin with? Paul was like, what do I do to get people in. I think we might have a freebie for them to help them at least attract people onto the list so that they can actually have people to put on these different lists.
Melissa: Yeah. Yeah. So we do have our highest converting list builders PDF, which is really going to show you how to create list builders that actually bring the right people into your world. 
So that's the first step is bringing the right people in the room. That wasn't your world. You can start to do some of the segmentation that we talked about with the different lists.
So if you're interested in grabbing that PDF, you want to go to the show notes, you can grab it and get started with building your list the right way with the right people, and then put them in the right list. And don't have them all on that one list, like we talked about today. 
Paul: Yeah. So just to circle back around.
So a lot of people may mistake by having that one. And it's normally you would, a lot of people would reference as their main or their house list, but there are people that are in different stages of, you know, the buying phase with you. 
Some of those people are past clients and customers. You should definitely be communicating with them differently, the past ones. 
Then you have the people that are current buyers that are like in the thing or experiencing your product or service right now. Then you have those wait lists, people. There's the ones that have the. We had the launch list. Those are people that actually coming in and purposely want to go through an experience.
A lot of times that could be a video series. It could be a challenge. It could be a webinar series, something along that line. And again, circling back around again, commonly a lot of people just do the house list again, or that's what they're isolated on. But again, Melissa, what is that? You said you had a PDF that we have a PDF, for sure.
Melissa: It's the highest converting list builders PDF. So again, grab that it's in the show notes and we can get, you started with helping to build your list and what else. So also to remember, to subscribe and share show. If you're interested in learning more about online marketing we're here, and we would love for you to subscribe and share with a friend.
Paul: So thanks for tuning into the show today. And again, until we talk again, remember marketing matters.