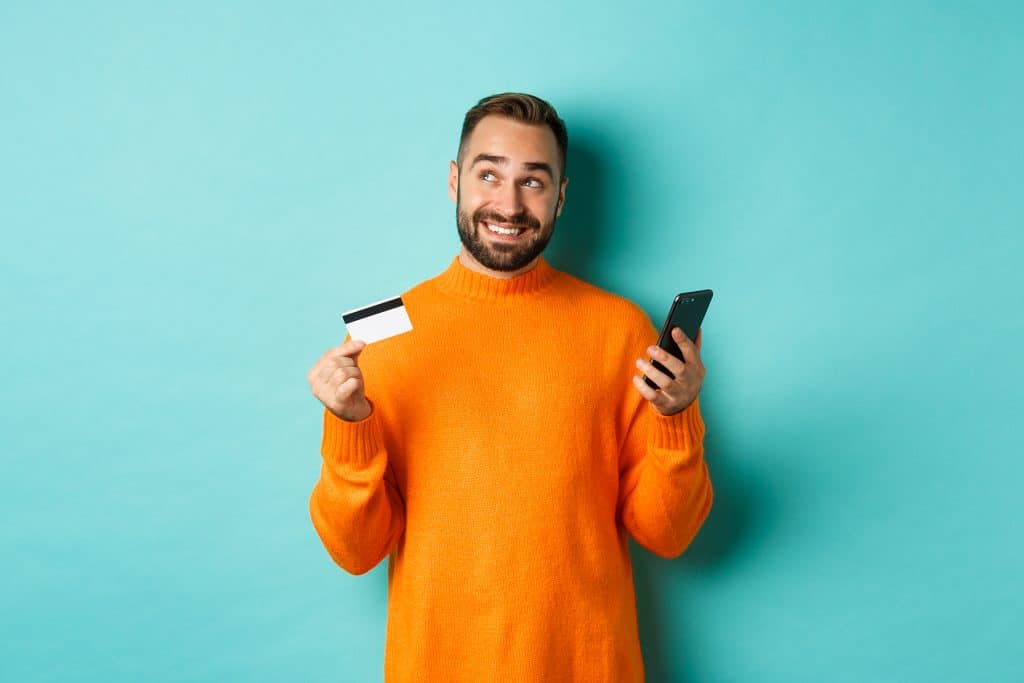 What is the perfect ads budget?
The answer might surprise you: It's limitless.
When your marketing is really tuned in, you have a pretty good idea of how many clients you will bring in and what the lifetime value of those clients is, then it doesn't matter how much you are spending.
In this episode, we are discussing how to create multiple transaction points and consistent income that you can reinvest into your ads and don't have to worry less about your ads budget.
Subscribe To The Show
3 Big Take Aways
How to create consistent income that you can reinvest into ads
Why you need multiple transaction point to create a profit
Why you should look at the lifetime value of your customers
---
Adaptive Inner Circle – The Adaptive Inner Circle is an epic 12-month experience for online business owners, coaches, course creators, and membership site owners who aspire to create financial freedom and a lifestyle they want for themselves and their family and also create a positive impact in their community and the world.
Adaptive Marketing Program– The Adaptive Marketing Program is an exclusive opportunity for online business owners, coaches, course creators, and membership site owners to play bigger and bolder in their business and explode their bank account with more clients!
For a list of our resources & recommendations visit: InternetMarketingBiz.com/links/
Connect with us on social!
Join the Online Marketing Podcast Community, our private Facebook group dedicated to those that want to learn the in's and out's of online marketing for their courses, memberships and coaching programs. We share tips, tricks, techniques, resources, and more!
Instagram: @realpaulpruitt & @realmelissapruitt
Facebook: @realpaulpruitt & @realmelissapruitt
Subscribe To The Podcast
And if you loved this episode, please share with a friend and leave us a
review!
Read Full Transcript
Melissa: So we're going to share the perfect budget for your Facebook ads. 
Paul: The perfect budget? 
Melissa: Yes. 
Paul: Oh my goodness. Actually, you know what, you know what really the perfect budget is. It should be limitless. 
Melissa: Interesting. 
Paul: Yeah, it's real. But this is true. Like I remember back when I had my real estate company, it wasn't like "oh, my goodness, we can only spend this much money." 
It was like, "Ooh. When we had our marketing tuned in, we know how many clients we're going to bring in. We knew what the lifetime value of that client was. So it didn't matter what we were spending. Cause it was like, it was just make it, it was like printing money, which is really awesome.
Melissa: Awesome. To think about a limitless budget for Facebook ads and all the opportunities that you have to reach your audience. 
Paul: Yeah. And this isn't just Facebook ads. This could be Google ads. This could be real world online ads. This could be whatever the new fangled thing is today or tomorrow. 
Here's the interesting thing is when you tune this in, when you really focus on, and again, I'll come back to that term.
I just said very quickly, a minute ago, the lifetime value of your client or customer. However you look. And that's instead of looking at somebody like one transaction, like looking at like the entire value of somebody over a long period of time, if you think about, let's say you have a restaurant, right, are all the people coming into your restaurant, only eating once at your restaurant?
Melissa: That would be really not a great restaurant to go to, right?
Paul: And, you know, it would be really hard to do business that way because you had all your marketing, all your effort that you're putting out into the world is always trying to get like the new person in the door, new, the person that. Because you're probably think it's treating them like crap because they don't want to come back again.
Right. So that's, that's a whole nother issue, customer service, but here's the interesting thing though, is what we do though, is we look at, oh, you know what? Cause there is a local restaurant in our area and know what they do every time somebody moves, they have a list and they send a postcard out, giving them a free appetizer.
Okay. Now why in the world like, wow. That somebody came in, like in the first thing, then they're not buying anything. Why would they do that? It's because they know the, once they get that person in the door, then what happens is that person's most likely, that's the first restaurant they're probably exposed to in that marketplace.
And they're gonna come back over and over and over again. So in a way like that postcard, that they send out that advertiser. Is the cost of doing business. So that's like, even though it's not a Facebook ad specifically in that case, and I'm sure they're doing Facebook ads now, but it's something like there, they know the lifetime value, so they know what to invest.
So when you think about that, that it makes the budget limitless. 
Melissa: And I think too, like when we're, since we're talking about like real life things, it's kinda like, and I know we talk about this about movie tickets and the movie ticket versus the concession stand. I know we share that a lot.
Paul: Yeah. I learned this originally from a mentor of mine. Bob Pittman he was the creator of MTV. He also was the president for many years of six flags great adventure. When it turned around that little ball guy running around he did the marketing there. He's currently a clear channel CEO.
And and I had the fortunate opportunity to be mentored by him many years ago when he acquired century 21. And one of the things that he talked a lot about is, you know, a lot of us as small business owners, we, we do the equivalent of just selling the movie ticket and that's where like our margins are really thin or it's really hard for us to make a true profit because all the energy, the money, the expenses, all the staff, like all the things that our cost of running.
We're all in on like this one transaction. Right? So in the real world, like a movie ticket and he gave the example of movie theaters, but also he used six flags cause he just came from there. 
And he was like, you know what? At the front gate, like. However much that you complain that that front gate ticket is, you know, at an amusement park he's like that barely covers the expenses, like barely covers maintenance and employees and insurance and like upkeep and all the things right.
Where the profit is, is all the transaction points that happen after the person walks into the park. After somebody walks into the movie theater. Now what happens to all of us? You know, what most of us, because I'm sure there's some people that are adverse. You ended up smelling that popcorn, popcorn, and we all complained.
Cause you know, it's like 5 cents where the popcorn and you're paying like 12 bucks for it. Right? And then you get a drink or, you know, you get, you know, these days, like I like Starbucks, crazy stuff. 
You basically didn't get like a steak dinner at a movie theater and these days they're not playing around anymore.
Right? But the interesting thing is that that's where the profit is. So a lot of us are, you know, the reason why we struggle with ads in general and with our offers, like for them to be profitable, as we're focusing on one transaction point, we're focusing on one opportunity, right? 
And this is where a lot of people struggle , where they fail, because they don't see the lifetime value, like the other purchase opportunities.
The hardest purchase to make is the first like that first transaction is the hardest one to get somebody, to pull their wallet out in the transact with you. Now, once they make that commitment, it's typically easier to supersize it, right? That the equivalent of like McDonald's or other fast foods. I don't mean to be hanging on food here.
We don't even go to McDonald's. but it just, something like to think about that, like that the first purchase is the hardest and it's like, it's easy to get people to ascend to upgrade. 
So that's another avenue that you can take, you might not have, you know, we do recommend that you have more than one, you know, offer that compliments your core offer, that compliments your main offer, but also.
Because what that does, that gives more transactions. Right. And a lot of us need to think about that. How do we get our person to come back more often? 
Melissa: Yeah. When you have processes to really increase the value of a customer it gets rid of some of those there's peaks and valleys that you have in your business.
It gives you a little bit more consistency as well, too. 
Paul: Yeah. And especially with a frequency, like. I had to say, like the number one way that we got rid of the peaks and valleys in our business and looking at that lifetime value was shifting from those one-off transactions, you know, to a membership model that with our adaptive membership and like with our inner circle membership, like that create a consistency.
Because you know, those that are investing our members, you know, they're getting the value every month, but also we don't have to recreate a new client. 
We don't have to go out and like recreate one transaction because then all the marketing, all the effort, it's really hard to get the money back, you know, when, when you're just looking for that one transaction.
So this is something that I think is really important. I think a lot of people need to lean in, you know, for consistency and income. 
We definitely have seen a huge trend in the last several years where a lot of industries have leaned into the membership model and I, and I'm really excited to maybe possibly be jamming more about that in upcoming episodes.
Melissa: It's so true again, when you have that consistency coming in, in a form of something like a membership, like at the beginning of the, you said your ad budget can be limitless, limitless, which is, which is a pretty awesome opportunity. 
Paul: Yeah. Cause again, you have that money that's coming in the lifetime value, which then means it gives you a bucket of money to go back and reinvest to bring in the next member to bring in the next opportunity. Right? 
So circling back around though, Melissa, this has been a incredible episode. Should we, should we have them maybe take some kind of action. 
Melissa: So if you've been listening to the show for some time, now, we would love for you to leave us a review.
This gives us feedback on what you love about the show and it allows us to, to share with others about what they love about the show so we can bring more awesome, amazing content to you having to do with online marketing. 
Paul: Yeah. So as you were saying, like swinging full circle with this, like your ad budget can be limitless.
If you're looking at a more, less of a slot machine, more like an ATM, as you know, we jam on. And looking at it like that small investment, that's going to bring in a return again, ROI return on investment. 
And what happens is when that cycle is happening, you can then keep putting money out because the lifetime value of that client or customer that you're bringing in the door, it's higher because the transactions are coming in to frequency of your members or your, your clientele is coming in.
And also the average ticket is higher. You're not just scraping by on those margins. So make sure you're not just selling the movie ticket, but you have your concession stand equivalent in your own business that way again, we want you to be here long-term and we can't have this thin margins. Cause at any point in time that could be stretched or maybe the launch didn't go well or something happened..
We want you to not to have those peaks and valleys. And one of the methods that we use within our business that we really love and love to jam in on is memberships is having that consistent income that happens over and over again. 
Melissa: Awesome. Good stuff shared today. So if you love the show, please subscribe, share with a friend.
Let them know that this is what we talk about online marketing with courses, memberships and coaching programs. We would love for them to take a listen so make sure you subscribe 
Paul: and you know what, until we. Remember marketing matters.