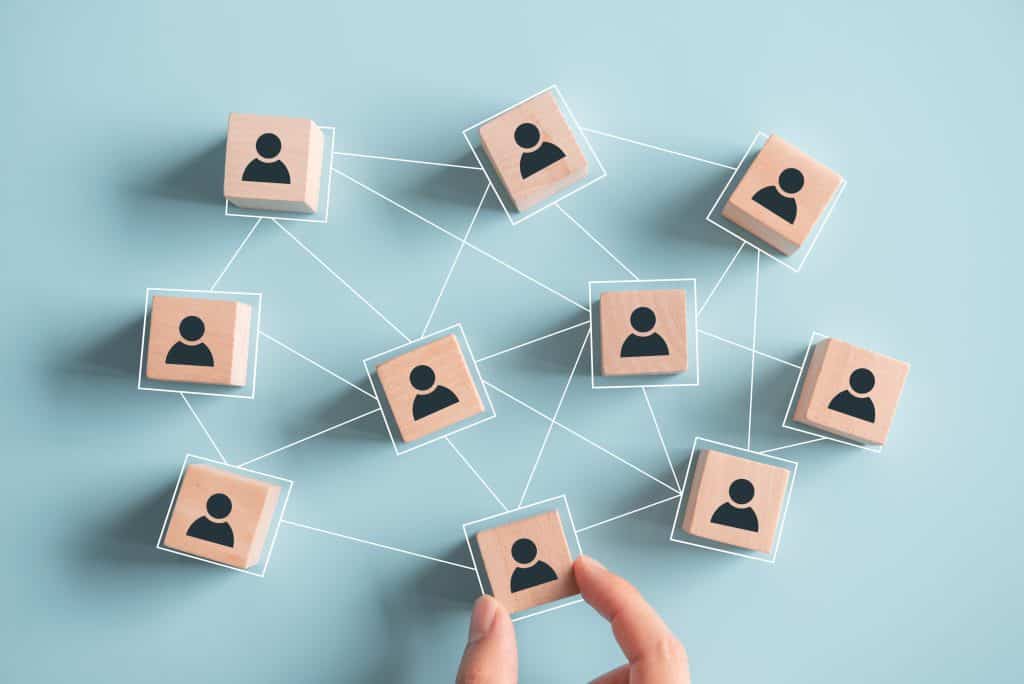 When it comes to successful list-building, a lot of us are guilty of putting out a mishmash of random things, creating all kinds of lead magnets, and just focusing on filling up our lists.
But the majority of those people are not buyers.
In this episode we are talking about how you can create an effective process, so you do not have to build as big of a list to get the results and the impact that you want to make.
Because when you align your social media messaging with your list building, your launch and your offer, you will bring the right people into your world, speak in a language that resonates with them, and guide them successfully into the buying decision.
Want to know how to positively influence your audience and guide them into a buying decision with less effort?
Then check out our Influenced Course at http://influencedcourse.com
Subscribe To The Show
3 Big Take Aways
How to attract the right people from the get-go
How to create a list of buyers
How to guide the right people into the buying decision
---
Influenced Course – Positively influence your audience and guide them into a buying decision with less effort
Adaptive Inner Circle – The Adaptive Inner Circle is an epic 12-month experience for online business owners, coaches, course creators, and membership site owners who aspire to create financial freedom and a lifestyle they want for themselves and their family and also create a positive impact in their community and the world.
Adaptive Marketing Program– The Adaptive Marketing Program is an exclusive opportunity for online business owners, coaches, course creators, and membership site owners to play bigger and bolder in their business and explode their bank account with more clients!
For a list of our resources & recommendations visit: InternetMarketingBiz.com/links/
Connect with us on social!
Join the Online Marketing Podcast Community, our private Facebook group dedicated to those that want to learn the in's and out's of online marketing for their courses, memberships and coaching programs. We share tips, tricks, techniques, resources, and more!
Instagram: @realpaulpruitt & @realmelissapruitt
Facebook: @realpaulpruitt & @realmelissapruitt
Subscribe To The Podcast
And if you loved this episode, please share with a friend and leave us a
review!
Read Full Transcript
Melissa: Our secret is out. Our seven figure list building system is here.
Paul: Oh my goodness. It is?
Melissa: Yes. The secret it's out.
Paul: and that doesn't make it a secret anymore.
Melissa: Yes, I guess not .
Paul: So we've been talking all about list, building strategies. We are all about the tactics and the, like what is really working and you know what?
We've had some people privately reach out to us and ask us. Hey, can you tell us what's really going on? Like, how do you guys really do what you're doing? And that's why we put this together.
Melissa: Yeah. I, I know it's a big really challenge for a lot of people. Yeah. Because again list building is a, big, there's a lot of pieces to it.
And where we see the pieces where there's some gaps is where things are not perfectly aligned. So what we've done is we put together something that aligns up your social media with your list building and your launch.
Because as we've been talking about with some of the strategies we've been sharing on the podcast, if you don't have all those aligned, you're not gonna be bringing the right people into your world and speaking in a language that they understand.
And then of course, if your offer's not perfectly aligned with that, that's where you're gonna have missed opportunities.
Paul: Yeah. So again, it's beginning with the end in mind. So when you really know what the transformation that your people. And you really focus on that offer that irresistible offer that you know, that they, that this is what they desire that they're gonna pay for.
They're virtually waving money that they get us fixed in, in the world itself. You then can properly message and also then go out and attract the audience that is right aligned. I, I feel like through the years, you know, even the courses and programs that we've been through. It's almost like, like baking a cake, but like you, you go into a program and they teach you how to make the icing.
And then they on the teacher really how to make the cake, you know, it's like these missing ingredients, right.
Or they, they teach you all these random things and they don't actually put it in order for you. Right. You know, you only learn about like what to say during the launch period, or you, you learn about like tactics and like what to say in social media.
Are you really clearly linking all those things together?
Melissa: Yeah. It's that misalignment that creates a lot of confusion cuz you're right. You, you might learn a really awesome technique for your social media, but then how does that actually apply to your launch.
Or building your list all year long, and again, that's something that Paul and I coach on is really aligning everything up so that everything that you do in your business is intentional. We don't wanna have anymore in our business where it's super random, where you're throwing random things out there. Now of course, like when you're first getting started, I think that's important. Cuz you gotta put yourself out there and try new things.
As you're getting into a rhythm, we have to be more intentional about all the things that we're doing with our content, for social media, with the things that we put out there for list builders that are gonna be really attractive to our audience and get them to raise their hand and say, yes, I want that.
And then that should be perfectly aligned with the offer because there's nothing worse than putting something that's like really great out there. But then when it comes time to make the offer, it just doesn't make sense because that audience isn't aligned with it. They're not quite expecting that. They're kind of confused.
Paul: Yeah. You used the word, you know, aligned. And also we use intentional a lot and that's because we are building it backwards. We're being very intentional with knowing what that offer is, where people are gonna land. It's kind of like a GPS. You wouldn't get in the car and then just like randomly, like you GPS always the first question.
Where do you wanna go? Like, where do you wanna go? Like, it'll figure out where you're at, but where do you wanna go? And a lot of us are not doing that. When we bring people into a world, we're just doing this mishmash of random things out into the world. We're collecting random people and we're doing the coolest whiz bang things out there.
We have contests and quizzes and, and randomness that we put out there, all kinds of, you know, lead magnets. And we've done this ourselves years ago.
Melissa: Absolutely.
Paul: We put all kinds of lead magnets out there and we were really excited. Like we had a list of over 30,000 people. And the majority of those people years ago, they were not buyers.
Yeah. And we were just spending a lot of money to like host all those emails and like send out to them, you know? And it's like, and we get spam reports all the time because it's like, we were talking to these people, but we were not aligning things properly, but eventually what happened, we invest in ourselves.
We tested, we tweaked, we figured out what really works, what didn't work. Then we were put in the rooms of other people that have like millions and millions of followers. That actually have attracted the right people, you know, in the right rooms.
And then what we learned is like, oh man, what's being taught down in the real world is like, again, it's just like how to make the icing.
Now I love me some icing though. so, so it's like, those are the shiny object courses that we all buy. Right.
But what we put together is not that this is not for people that are brand new, that are not gonna get in and do the groundwork and do the what's right. Because I tell you what is, if you follow the process, if you follow the system step by step, you do not have to build as big of a list.
You do not have to have as big of a following to get the results that you want to make the impact that you want to make.
Now, Melissa, can we maybe tell them a little bit about what this is about?
Melissa: Absolutely. So we announced that we just have opened up Influenced Course and what that is. Again, it's all about taking your social to list, to launch and aligning everything up.
And the course it's six modules. Again, all the techniques and strategies. And again, we go into detail in this course, it's not just surface level, but really pulling back the curtain, showing what we do in our business. It's definitely a little bit more on that advanced side, because again, you're gonna be doing things to get that alignment from your social media, to your list, to your launch.
And there's gonna be things that you're gonna do along the way to make sure that your communication is all lined up with everything that you're putting out on social and your list builders and your launch. So that, again, we're being intentional with that. We're bringing the right people in. And you're gonna get all that inside of the course.
Paul: Yeah. And I think a lot of people out there they're, they're tired of buying the shiny objects that, that are basically gathering the digital dust that they're trying to. They're tired of doing these little whiz bang, little tricky things that kind of game the system.
At the end of the day, we're human beings.
We are attracting and influencing people all the time. We're being influenced. We're influencing other people in a, in a positive, ethical way, guiding people intentionally through a process. Yes a process. What is that? That's a predictable result. That's step by step. That will always get you a desired, predictable result.
But a lot of us don't realize that marketing and messaging is exactly that, that you can do certain things at certain points in time. There's gonna be some testing and tweaking because this is all about you toning in your, like who you are, your personality, your voice, your, your skillset. But you don't, a lot of us don't have the GPS to guide us there.
We don't have the recipe. We might have been given the ingredients, but we don't know in order to put things in, we don't know what to do, not to do in certain cases. And this is a total game changer. There's nothing on the market like it, and you feel so much more relieved. we can actually produce intentional content.
That's just going to attract the right people from the get go. And then what happens? You don't, you're gonna end up doing less work. Mm you're gonna take more time off. You're gonna be able to do it. Like what we do. We take days off, we travel. We, we do so many things because we are able to be more intentional to guide the right people into the buying decision.
Melissa: Yeah. I love that. You're not spending your wheels and you're definitely right about taking more time off, because again, when you can get everything aligned, You're not wondering what to, to say next, what to post next what's to write next. Everything is perfectly aligned from your social to your list, to your launch.
So if you go to influencedcourse.com, you can get more information about the course and learn how, about how that can help you out again, with perfectly aligned your audience. So that again, they're perfectly aligned for your paid offers.
Yeah. So today we just pulled the curtain back. Let you know, like here is a system, here's a process that we have gone through that we coach other people in our high level programs have gone through.
We got exposed to the secret things behind the scenes over the years of us investing in ourselves, we it's tried and tested. It's it's been proven over and over again.
This is your opportunity. Stop guessing, stop throwing random things out into the world. You can be, create a simple, you know, driven system.
That's gonna take your people again. We're gonna track the right audience. You're gonna pull in people that are perfectly aligned because you're messaging is intentional. This is so important. It's intentional.
What you're doing is you're aligning your messaging so that it guides the right audience in it, it, it pushes away the people that are not the right fit that want the free buffet that don't wanna invest in themselves.
And it's gonna bring in the right people so that you have aligned offers with those people. This is so exciting. I'm, I'm glad that we finally were able to sit down. This took a lot of energy, a lot of effort to really pull down the show, cuz this is actually what we do. That's what helped us create a multi six feet?
Well, it's been multi six figure for a long time, but last year we hit just shy of seven figures. We're on track this year to seven figures again. And we're so excited.
Yeah. Yeah. So this has been so much fun. We're glad the secret is out and again, if you loved everything we jammed on and are talking about on the online marketing podcast, please head over and subscribe and share it with a friend, let them know because this is where we talk all things on marketing and selling our offer.
Paul: Yes. So remember until we talk again, well, first head over to influencedcourse.com and also remember marketing matters.