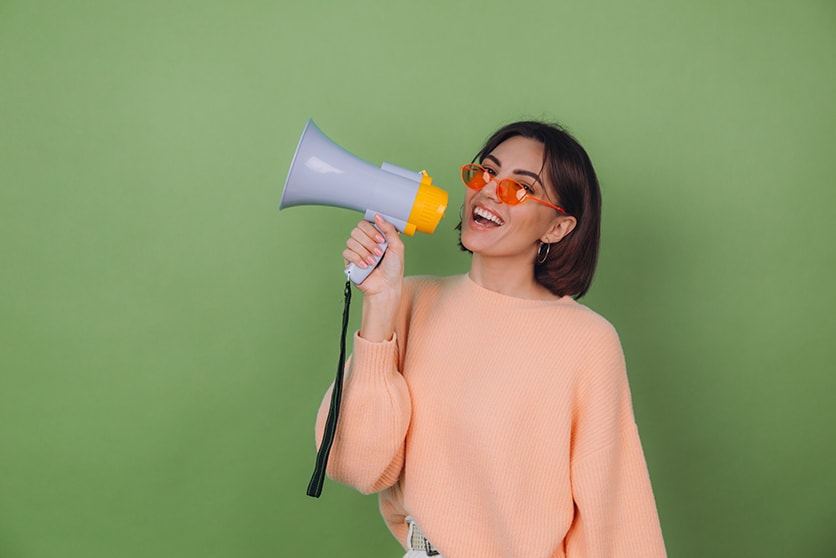 When it comes to making the actual offer, the final step in the entire marketing and sales process, many of us make mistakes that sabotage all the hard work we've put into nurturing our audience and creating momentum.
In this episode, we are discussing the most common mistakes and how to avoid them.
Want to know key pieces of a high converting offer that leads to sales?
Grab our free Anatomy of a High Converting Offer Guide! https://onlinemarketingpodcast.com/anatomyofahighconvertingoffer/
Subscribe To The Show
3 Big Take Aways
How to lead your audience naturally to your offer
How to avoid confusing your audience
How to strengthen your relationship with your audience
---
Adaptive Inner Circle – The Adaptive Inner Circle is an epic 12-month experience for online business owners, coaches, course creators, and membership site owners who aspire to create financial freedom and a lifestyle they want for themselves and their family and also create a positive impact in their community and the world.
Adaptive Marketing Program– The Adaptive Marketing Program is an exclusive opportunity for online business owners, coaches, course creators, and membership site owners to play bigger and bolder in their business and explode their bank account with more clients!
For a list of our resources & recommendations visit: InternetMarketingBiz.com/links/
Connect with us on social!
Join the Online Marketing Podcast Community, our private Facebook group dedicated to those that want to learn the in's and out's of online marketing for their courses, memberships and coaching programs. We share tips, tricks, techniques, resources, and more!
Instagram: @realpaulpruitt & @realmelissapruitt
Facebook: @realpaulpruitt & @realmelissapruitt
Subscribe To The Podcast
And if you loved this episode, please share with a friend and leave us a
review!
Read Full Transcript
Melissa: All right, ready for today. Today, we're talking all about top mistakes entrepreneurs make when making their offers. 
Paul: Oh my goodness. When it comes to the time to make the offer, I tell you what, like, this is the final step in and the entire marketing and sales process. Right? it's like running that marathon and then 10 inches right before the finish line.
It's like you fall, we don't want to have that happen to you. 
Melissa: Absolutely not. Yeah. You've worked so hard. You've nurtured your audience. You got them excited, you know their pain points, you know how you can help them out and then you don't want to fall flat. 
Paul: Yeah. So we really want to talk into these common mistakes because it's something that I think it just, we need to call the elephant out of the room.
And one of the top things that we see, and this is going to be hard for some of us, is we really see a lot of people thinking when it comes to the sales process, that they had to like talk more sophisticated and like their radio speaker voice, and hi, I'm better than you. And I'm, you know, I am the authority.
Right? And then what happens is you're not that way normally. And then you totally do. Like you, you don't want to speak above like the languaging and how you express yourself. You really want to stay congruent with how you connect it with your audience to begin with. 
Melissa: Yeah. I know we've been jamming a lot about nurturing those relationships and it continues on here, especially when you're making that offer.
So again, letting your audience know exactly you understand what they're going through, sharing even some of your own experiences or two, because again, it makes them connect with you even better. If they see that you've had challenges like that. And you have a solution and you can share that with them.
They're going to feel more connected to you. And they're going to trust you more too. 
Paul: you know what we have not been, you know, we we've made the mistakes. And I remember our a good friend, Larry, who is really good through the years when we forgot this and we would go into like our offer mode and we would send some emails out and he would straight up hit reply.
And he'd say, Who wrote this? Who is this? This is not you guys like what's going on. And I think that's very important because a lot of us don't get that market feedback. And it's just something that's very key is that when, when you transition from your marketing elements and just understand that sales is the entire process marketing, all the online marketing that we talk about, it is a sales process and we don't want it to think dirty or something different, or that we need to become something different.
When we're leaning into our offers when we make our offers. So that's just one of the biggest things that we see is that people switch the tonality, their voice. We, they, they just get more assertive, you know, and maybe, you know, they're just scared. Like they're like buy my thing, buy my thing. It's like, Ooh, stranger danger.
Melissa: Keep the conversation the same, continue to nurture the conversation, talk with your clients, not at your clients or above your clients. 
And again, really get to know your audience a little bit more by asking those questions, getting to know how you can help them out and it's going to naturally lead to your offer.
Paul: Yeah. The other thing that I see common is that the offer itself and like what your actual product and services are actually two different things. And that confuses a lot of people. Cause like, no, like I got a pizza I'm selling my pizza. Right. And or whatever that equivalent is. Right. 
So mainly, you know, that we speak to online coaches, we speak to people that are doing memberships and courses and they get caught up in like the offer being like, this is five modules and this is X amount of zoom calls.
And this is like the deliverables. And really that's quite not what it is. And we see a lot of people miss this mark. 
Melissa: Yeah. When you're looking at your offer, of course, you're going to have all the things you're gonna have, the stuff, the goodies, the things that people want, but really what it's all about is the experience and the overall transformation.
So we have to make sure that we really hone in on that with our messaging, when we are talking about our offer, it's not just the stuff, the stuff is cool, but it's the overall transformation that people are going to get when they go through that experience with you.
Paul: Now another thing, which is a hot topic, and you hear this, I think you hear this a lot.
Right. But let's put it in the real world context. So I love the example and it's, it's overused, I would say, in the marketing space, but it really hits home exactly what it is. 
And it's kind of like dating. It's like, hi, my name's Paul. Nice to meet you. Will you marry me? And this is where a lot of people mess up because what happens is when you're making your offer, you have to keep in mind.
Sometimes you have like the mass majority of your audience they don't know you like that. So it's like stranger danger. It's like coming out of dark alley and scaring people, it's say, Hey, you want to buy a watch? And it's like, you know what? We need to come back. And we need to nurture that relationship. We had to have the right conversations.
We see it all the time in our newsfeed. Like you can tell when somebody like gets into a new business opportunity or something, because it's suddenly, they were like sharing their desserts yesterday. And now also. This thing will change your life. This thing will change your life. This thing will change your life.
And they go right into the automated mode. 
Melissa: Yeah, I know when I, whatever I'm going through with the buying process, I love working with entrepreneurs and businesses that really nurture that relationship where you actually just feel like you get to know them, you follow along because you're invested in their stories.
They're sharing things or sharing tips, but they're sharing things about themselves. It's that nurturing mode. And so it just naturally it's like, of course, I'm going to support you. Of course, I'm going to want to buy this thing from you because I've been following you along this whole entire. You've been sharing lots of tips.
You've been teaching me along the way, and this is the next natural step. So nurturing those relationships. I know we keep talking about that, but it's so important. It's such a key piece that a lot of people forget when they're marketing their offers. 
Paul: And I think we all have that life experience somewhere in their lives where somebody just like tried to sell us too quickly.
I think we get it in our DMS, like almost on a daily basis. Like people will go to friend request us and immediately go in for a sale. We don't want to be that friend. We don't want to be that person. 
So we don't want it to happen to us. So you need to really be more aware when you're making your offers that you really want to tune in. I'm telling you if you go back and really look at all this. 
Now this next thing though, I think is really important. I think it's like a shift that we have to have in our mindset. A lot of times is that we see a lot of people make a mistake that they, in order to justify their price or to like in their mind think like this offers really good.
I make it fairly complex, really involved, complicated, overwhelming in a way, but not in a positive way. And then they ended up not seeing good results. They don't see good conversions at the end cause he really didn't keep it simple. 
Melissa: Yeah, Offers that are simple are the ones that sell that's bottom line.
That's what it is. If you have something where you can really clearly explain what it is, what it does, how it can help, they're going to sell and your clients and your audience is going to have a much better experience with that. They're not going to be confused. They're not going to be wondering what in the heck did I just buy and how do I use this thing with all these a hundred steps to it?
Keep it so simple. And the other thing too, I think a lot of people get tripped up too, is like, there is a little of information out there, there there's information overload. And a lot of times we feel like everything's been done already. But everyone here has a unique experience, a unique offering that they can give to their audience.
So that's okay. If you have someone else does what you do, they're not doing it like you. So just because you know, someone else has something similar doesn't mean they don't have that same spin, that same perspective as you too. So put your offers out there. 
Paul: Yeah, I think coming back to the old K I S S keep it simple, you know, Yes.
We'll, we'll, we'll figure out what the extra S in the future. Cause I don't want to say it here, but what is what I want you to keep in mind? Yeah. As Melissa said, like, it's your unique voice, your, your perspective, your own experience, your point of view, you know, we, we could, you could line up like, okay, let's make the best spaghetti in the world.
Take 100 people and they're all going to have a slightly different recipe, right? And a slightly different opinion. Somebody is going to like your flavor at the end of the day, somebody is going like how you bring you to the table. So sometimes we try to justify our price and justify our offers by making it really complex and complicated.
And I'm telling you a confused mind does not buy. And when we make it very hard for people to really understand what our offer is by making it so complex. Then all of a sudden our conversions will go down. So you have it in yourself. Keep it simple. Don't overthink it. This is so vitally important. You can do it.
You have an offer inside of you and you are bringing your best self into it. You don't necessarily need to make things complicated. Don't over think it. That's so important. Yeah. So we talked today in short, like what are some of the top mistakes that we see that entrepreneurs make when it comes to making their offers?
We hit that hit list. You know, we do not want to talk above our clients. We want to meet them right where our conversation has been with them all along. So don't switch into something different. Don't become official sales person, person, you know? 
And then from there, don't go into, you know, looking at your product, like the deliverables itself as like what people really want, because at the end of the day, do all of us really want an exercise bike?
No, we want what it's going to give us. Right. We want the desired, the end result that transformation is Melissa was talking about. And then when it comes to the conversation, like where are you on the relationship with the person that you're talking. We don't want it to feel like an awkward dating thing where on the first date you're like, Hey, tell me about kids and marriage.
Like, what's your stance? And like, oh my goodness. Like, can we, can we at least order, you know, so make sure. Keep it simple, simple, keep it simple. It's so vitally important.
 Now, when we ran all this together, like maybe we have some type of tool or something that we can help you out with to really help you refine that.
Melissa, can you talk a little bit into that? 
Melissa: Absolutely, you know we always have the goodies here, so we have our PDF, which is the anatomy of a high converting offer. And this is really going to break it down for you, the things to consider when you are crafting your offer. So in the show notes, we'll have the link there.
You can grab that. And this is going to really allow you to think through how to make that offer. Really congruent with what your audience is looking for. And. And all those points that we talked about today. Yeah. So it's just really simple. So you can go ahead and grab that download. It's going to like refine it and get you really tuned in really quick.
And again, as, as a teaser before nobody wants a low converting offer, right. A lot of us live in that realm. We're very, we're very confused. Frustrated. Sometimes we just frustrated, overwhelmed. Our audience, the, the person that could be a potential client and just really fine tuning that anatomy, like what is part of it?
Like a high converting offer. It's going to make things so much more clear for you. It's going to give you that clarity in order to convert. So we've had an amazing day to day. Remember subscribe to the show. We always have amazing things that we talk about here all about online marketing and tell a friend to tell a friend to come along, listen in.
We love to share all these little golden nuggets with you. 
Paul: Yes. So thank you for sharing this time with us. Until we meet again. Remember marketing matters.