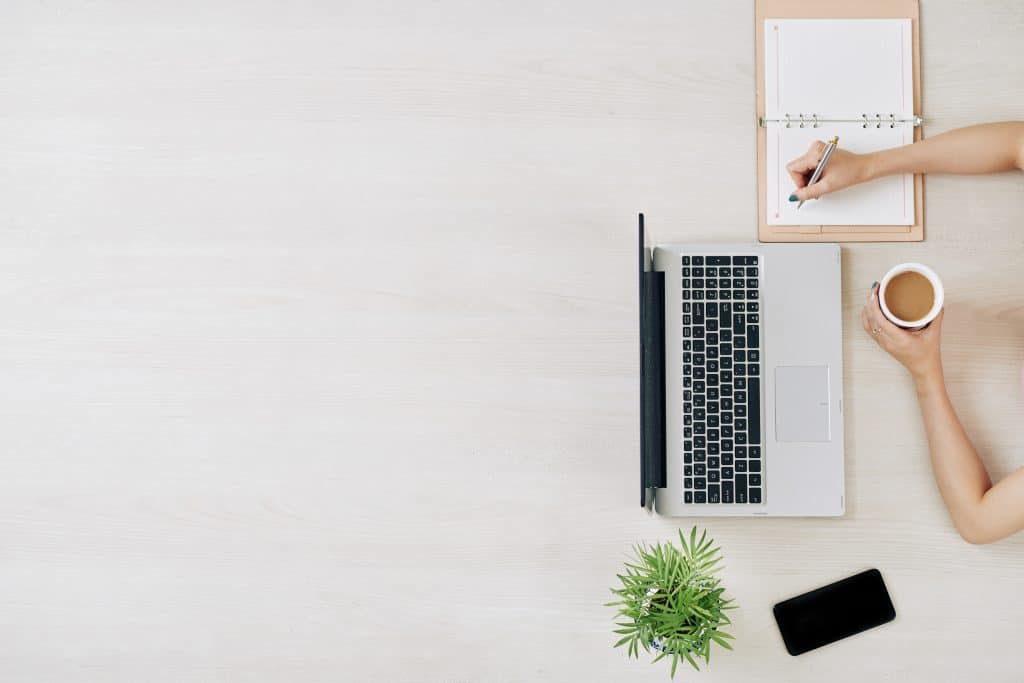 In today's episode, we are discussing how to create a successful lead magnet that perfectly aligns with your audience's struggles by doing the right research and what mistakes to avoid.
Grab our free Problem/Solution Framework to create list builders that solve your audience's problems- making them highly desirable, and allow you to build your list faster!
Subscribe To The Show
3 Big Take Aways
How to create a successful right lead magnet
How to find your audience's struggles and hot topics
How to avoid overwhelming your audience
---
Free Problem/Solution Framework – create list builders that solve your audience's problems- making them highly desirable, and allow you to build your list faster!
Adaptive Inner Circle – The Adaptive Inner Circle is an epic 12-month experience for online business owners, coaches, course creators, and membership site owners who aspire to create financial freedom and a lifestyle they want for themselves and their family and also create a positive impact in their community and the world.
Adaptive Marketing Program– The Adaptive Marketing Program is an exclusive opportunity for online business owners, coaches, course creators, and membership site owners to play bigger and bolder in their business and explode their bank account with more clients!
For a list of our resources & recommendations visit: InternetMarketingBiz.com/links/
Connect with us on social!
Join the Online Marketing Podcast Community, our private Facebook group dedicated to those that want to learn the in's and out's of online marketing for their courses, memberships and coaching programs. We share tips, tricks, techniques, resources, and more!
Instagram: @realpaulpruitt & @realmelissapruitt
Facebook: @realpaulpruitt & @realmelissapruitt
Subscribe To The Podcast
And if you loved this episode, please share with a friend and leave us a
review!
Read Full Transcript
Melissa: Before you build a lead magnet, do this first,
Paul: not second or third,
Melissa: not second or third, do this first.
Paul: Are you sure it has to be first?
Melissa: I think it's pretty important. It's a pretty key point before you get started with building that lead magnet now, but I know we're about to talk about, and I feel like people don't do this.
I know a lot of people don't do this first. And this is the piece though. That's going to separate you from everyone else and it's really going to help again. We've been talking about probably. How you solve those problems that your audience.
Paul: If you think about, we always say, you know, like in marketing and in business, it's like a marathon, right?
We're always talking about like getting at the starting line and running that marathon. But a lot of us don't talk about all the things that are done in preparation before you run the marathon. That's actually where all the real work is. Right. So I think maybe we should do some preparation, maybe some ground rules.
Before we run the equivalent of that marathon when it comes to getting our lead magnet out in the world. So what's one of the things we should do.
Melissa: Yeah. So one of the key pieces is research and making sure that the problems that we're thinking that our audience has are actual problems that they.
And that your audience is aware of too.
Paul: Yeah. That's really important because you know, we see a lot of people, a lot of times what they'll do is they'll go, oh, I have a great lead magnet idea. And again, they're the expert, right? So they know their thing really well. They know their, their business and what they speak and talk about and everything and what they, the problem that they solve.
But what it is, is like not everybody woke up today thinking about that problem, thinking about that thing. And there, there is certain levels of awareness that people go through. We talk about in other episodes that we have, but it's just something that. When they woke up this morning, like, was this like a burning desire?
Was this something that was like, oh, like, I can feel this pain that are really one solved. And I think we need to go and do some research to figure out really what that is. Cause if you, if you don't hit that pain, You can put something that's actually technically really good out into the market, but then it's like crickets.
Melissa: Yeah. Yeah. Because even with the research too, they might not even realize that they want this problem solved yet. They might not be ready for it yet. They might actually want something completely different or even a beginner stage before they get to that particular problem.
Paul: You know, th that's really interesting you say, because it's like, in the funny, like, Anytime we all buy something and we're like, ah, this is great.
And then it creates a whole nother set of new problems. We didn't even know that we had before, so I definitely can get what we're jamming on here now. What are some of the ways that we can research?
Melissa: Yeah. So we wanted to share some tips with you on researching problems. Just a couple of things to start thinking about this, because again, the research is where all the magic happens.
This is where you're going to really fine tune on your messaging and. With that lead magnet, when you have that lead magnet that solves that one problem gives them a win. It's going to be a natural bridge into your offer. So, yeah. So let's go.
Paul: Yeah, let's go ahead. So one of the ideas is of course we're in social media, we're spending so much time in social media these days, and we most likely are part of groups or communities, online forums, you know, Facebook groups, different, you know, Awesome.
Also say offline communities as well, because we congregate and get together with other human beings in certain times that we do that. And what happens is there's natural conversations that are happening in those groups. And I call it the eye-roll post. You know, it's like you're into a group that, that has the people that are your potential client.
And it's always that post that somebody is like, oh, Re use the search function. Why are you doing it? Stop putting effort, follow, you know, why are you doing it? You guys see those posts, right? You see those posts and those are the questions. Those are the struggles. Those are the things that the people that we want to attract.
That's what they're asking about. Especially those hot times. Because they're asking over and over and over again.
Melissa: Yeah. Another great tip for you too, is look at things that are already out there that are solving that problem. So really easy. One is if you go to Amazon and you look at all the books that speak into the problems that your potential audience might be having look at the books, but look at their reviews and see what the reviews say about how that books helped them.
And you can really navigate and look through those reviews and see what problems that were spoken into. And maybe even what problems weren't spoken into that they needed.
Paul: Yeah. And the world itself, you probably have past clients and customers. Have you actually done an exit survey with them? Have you talked to them?
Have you found out like why they came to a first? Cause I know some of us, you know, you know, that extra line, like in a form, it's like, oh, how did you hear of us? That kind of helps a little marketing, but how many of us have actually had an open dialogue to find out like how people were, where were they in the moment that they made the decision to come into our product and service will cause them to hit the buy button?
What caused them to walk into the door? Like there's a lot of gold in that moment itself.
Melissa: Absolutely. Now remember as you're researching these problems and you're gathering all the problems, don't get overwhelmed with all these problems and also. I realize that you don't need to solve all these problems in your lead magnet and you only need to solve one.
We want to keep it really simple again, remember, this is all about giving your audience a quick win and it's gonna be a natural bridge into your offer.
Paul: Yeah. And again, that's a common thing that we see a lot of people try to solve a lot of things inside of a lead. And it really comes down to being very specific, like narrowing down, like, you know, really targeting in on those specific problems that they want.
Solved. I think that's key is that there has to be certain level of awareness. We talked about that. Where they themselves are sitting in that pain in that moment. Like they're out almost like that they're Googling and they're searching for the solution for this problem.
Melissa: Yeah. And remember when in doubt less is more, so keep it simple, less is more and again, focus on that problem to really help your audience get that small win.
Paul: You know, almost, but I think we might be able to help everybody out, figure it out.
How to hunt for these problems in their research. Maybe we have something for them, maybe a framework or something that might help guide them to like really itemizing out and looking at the problems and also like how that lead magnet could like really align with these types of. So something you might be able to help them with.
Melissa: I think we could help them out with that. We actually have our problem solution framework. And this is a framework again that you can use to really start to map out what those problems are and solutions that you can offer to your audience. It'll give you a better, clearer understanding of this. So then again, when you're building your lead magnets, your lead magnets have intention.
They have purpose, and they're going to naturally bridge into that offer. It's a great framework. So you can find the problem solution framework in the show notes. The link is right there. Go ahead and do that. And get started on mapping out all those problems and solutions. Yeah.
Paul: So going full circle here again, we are talking all about, like, these are the things that you had to do before you build your lead magnet.
Make sure you do this first market research is so key and vitally important. We need that feedback loop. We need to know. Well, your person is thinking what they're talking about in the open public. We need to make sure that when we create this lead magnet, it's actually speaking closer to a problem that they're very aware of, that they want solved.
Like that desire is so vitally important because a lot of us are trying to fix problems that people don't want solved. Right. And so we really need to tune that in. And again, less is more and being more specific is like very focused. And that's really, what's going to hit that funny bone or that person that's going to make them get into your list and that lead magnet now.
I'm really excited because Melissa, we did talk about that also that incredible PDF, that, that problem solution framework that everybody's going to download as well.
Melissa: Yeah. So we've had so much fun talking with you today. If you love this episode, make sure you subscribe to the online marketing podcast because we jam on these topics every single week.
Marketing and selling and getting your offers out in front of the right people and also make sure you share it with a friend. We would love for them to join us as well and make sure you download that framework to get started with that problem solution framework.
Paul: Yes. So remember until we talk again, remember marketing matters.