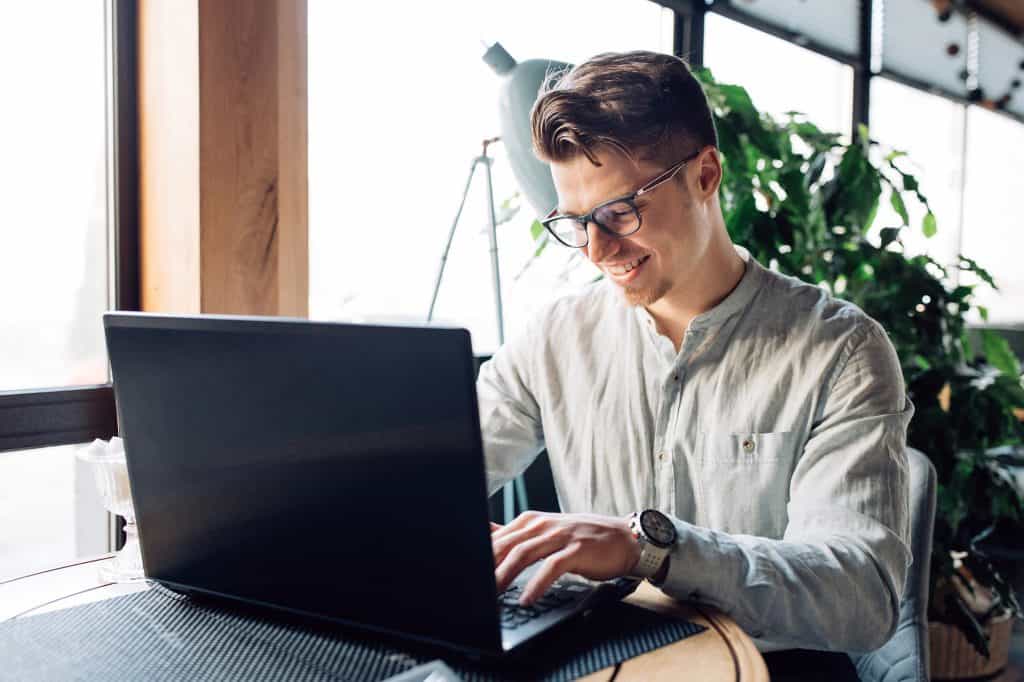 When it comes to presenting our offer to the public, many of us tend to overwhelm our audience with a bloated list of features that are included in our offer.
In this episode, we are discussing why less is more and how you can create high converting offers through clear messaging that truly connects with your audience's desires.
Grab our free Anatomy of a High Converting Offer Guide: https://onlinemarketingpodcast.com/anatomyofahighconvertingoffer/
Subscribe To The Show
3 Big Take Aways
Why the "less is more" approach is so important when presenting your offer
How to create successful messaging that connects with your audience
How to avoid overwhelming your audience
---
Connect with us on social!
Instagram: @realpaulpruitt & @realmelissapruitt
Facebook: @realpaulpruitt & @realmelissapruitt
Subscribe To The Podcast
And if you loved this episode, please share with a friend and leave us a
review!
Read Full Transcript
Melissa: Today's another exciting topic. Where, where are you talking about how to create a high converting offer.
Paul: A high converting offer?
Melissa: High converting. Yes. We've made the agreement that all of our things have high-converting 
Paul: hi. So we don't want low. We don't want medium. I mean, you know, it's really cool about when you, whenever you just say high converting, that means.
We need to do less in order to make more what, which I think might be a theme that we'll talk about here in a minute, but unless the how in a world are we going to create a high converting offer? 
Melissa: So the thing with the high converting offer, it really is again, talking into the features and the benefits of what it is that we're presenting to our audience.
So it's not just about the things which are the features we're going to go into a little bit more deeper, not just the things, but also like, what is it going to give the person when they go through that experience with you? 
Paul: I think we suffer from "thing-itis", you know, just something like, we love things like whatever that is.
So we love to put in the bullet list of all the items, all those little nuances of what we're giving in our offer. But really do people want like a faster this, or do they want. You know, five modules, do they want 25 videos? Do they want hours and hours, hours or whatever it is?
Melissa: That sounds exhausting. 
Paul: It's really what, like, what is that stuff going to get them?
Like, what is it, what are the benefits of having these things.
Melissa: Yeah, it's so important that you convey this with your messaging? And this is one of the things, even when I'm coaching people, when they're writing their copy, As you're writing your copy out, what are they going to get? But why is that important? Why should they matter about this?
Like why would they even care about this that's really, that was what hones in the transformation. 
Paul: So the transformation, it's all about the transformation. Oh my goodness. Transformation. Can I say that word again? Transformation. So you have the feature, which we're all about, right?
It's the technical that logical mind piece, right? Remember? And then it's like the emotional mind. Okay. What's the transformation? How is this going to get me? So some of us, like we, we try to get a raise. We tried to get a new job. We try to get a new position. We, we might get a new car. We might be looking at new things, but it's really.
When we buy that practice service, we're thinking ourselves like the transformation, like what is the problem that we have in our lives right now. And based on those features that you are listing out. 
We're really in our mind thinking about what's the benefit, like what's that transformation? Cause I'm stuck over here in the "I got a problem world".
And then when I buy that thing, when I buy that all for where I invested myself, I'm going to have the benefit, which is really the solution, like on the other side of that transformation. 
Melissa: And the cool thing is, is that when you do this right, and you've been nurturing relationships with your audience, remember about nurturing relationships with your audience?
The next natural step is to move forward with your offer because your offer really is the vehicle to that transformation. 
Again, it's not just about all the things, the lessons, the audios, the PDFs, the downloads, but what, at the end of the day, when they go through this process with you, how you're really going to help them.
So again, with that messaging conveying that that this is a vehicle that's going to help you along the way to achieve that transformation, to achieve that desired result. 
Paul: So the offer that we're making is the vehicle for the transformation. So like your lessons or your modules or your videos or your audio or your PDFs or your frameworks, or your blueprints, all those things, it's really just the vehicle. 
And you're going to present it again, features and benefits as far as the actual offer itself. But it's the vehicle of the transformation. Can you see that? Like how life will be after they consume, after they use your product, your service, your coaching, like your membership, your course, like whatever it is, like, that's what we really want is the benefit.
What's on the other side. 
Melissa: Yeah. And when in doubt less is more again, we, we talk about making our offers super complicated that people, when they buy it, they don't even know what they're buying and they don't even know where to start. Then they have that overwhelm. And then what happens then is we have buyer's remorse.
Cause it's like, oh my gosh, this is just too complicated. I can't achieve this. Less is more so as you're crafting your offer, think of offer that is super simple. That conveys the message of that transformation, how you're going to help make it just an easy way to get that transformation less is more. And then you're going to have a really, really happy client.
Paul: Yeah. And if you think about it, like anything that's premium in our lives typically has a very limited menu. It's like very exclusive. It's like, you know, you go to a high-end restaurant, it's typically like a one pager type thing. They they're really honed in on knowing their client. So the offer that they make is very clear.
It's very simple. But then on the opposite end, you go to like a diner or, you know, a place like that and there's like 45 pages, you know, then you're going through, you're like, I don't know what to make a decision. You know, I don't know what to do. And it just complicates thing. And a lot of us, we create the virtual buffet of our offers.
Like we're out there. We're like, Hey, here's a whole bunch of things. This I'm justifying the price. Right. I'm justifying this offer. And really the people can't see the transformation. They can't see how this is going to benefit them. They can't see how life is going to be better by consuming this because they're just overwhelmed.
There's too many choices. They can make a decision. And again, we talk about it all the time. A confused mind does not buy. Which then it's not what this is about a low converting offer. We want a high converting offer. That means the person that's sitting there consuming your copy. They're like, wow, this is so easy to understand.
Less is more. And Melissa said it like less is more, this is so key and so vital because I think a lot of us think we have to make things really complex and complicated in order to justify our value and our price point and what our offer is. And actually all we do is overwhelm confused people. I'm giving you permission, make it simple.
Melissa: Simple, keep it simple. Let your client know about the transformation that you're promising, how you're going to help and they're going to be happy.
Paul: Yeah, so we just covered it. We just talked about features and benefits on like how to use that and leverage transformation so that you can have a high converting offer.
But here's the thing. You're off on your own, right? You don't know how to do this yourself. Probably what we want to give you a tool. We want to give you resource to be able to help you create that high converting offer for yourself. So, Melissa, what do we have? 
Melissa: Yeah, so we have our PDF, which is the anatomy of a high converting offer.
And it's going to take you through a process to really hone in and define what that offer looks like, how you can convey that transformation to your audience and put it out there. That's gonna be super desired. And simple for them. So we'll have the PDF available for you in the show notes, you can download it and start crafting your offer.
Paul: What I love about these resources. You get the easy button like you it's quicker, faster and easier. Like you're going to take the knowledge and expertise that Melissa and have had over the many, many years of us coaching online entrepreneurs, just like yourself. And you're going to have that simple resource that's going to get you on the the right foot. 
Melissa: Excellent. So this has been an amazing show as always make sure you subscribe to the show. If you love it, we love bringing this information to you and tell your friends, tell your friends. And we have lots of great episodes here where we talk all about online marketing.
We love sharing these golden nuggets with you, and we would love to see your friends and here at two with us as well. 
Paul: Yeah. And speaking as well, you know what? We would love you to not forget that marketing matters. We look for and talk to you on the next.