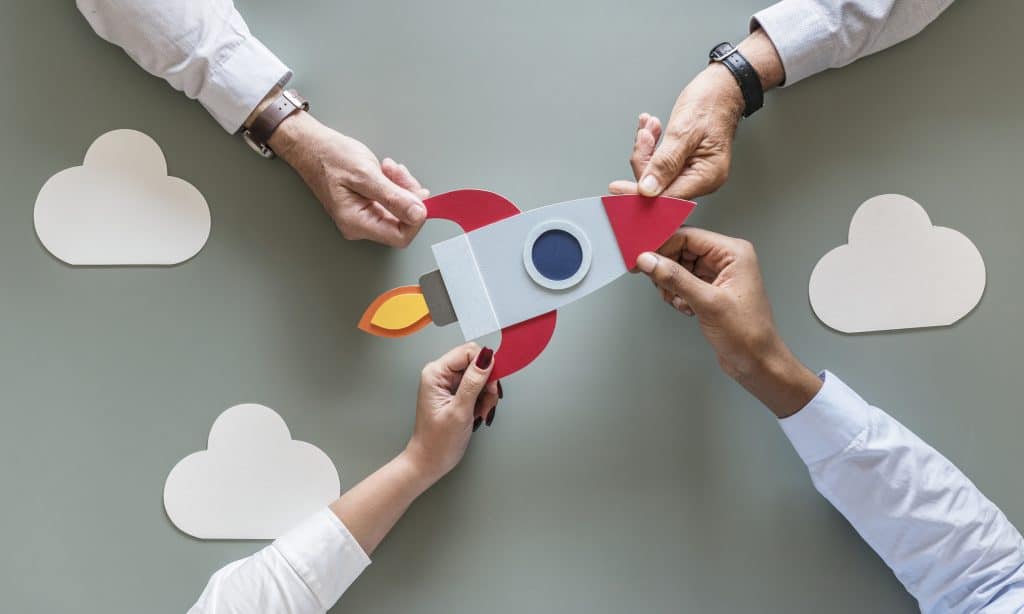 The time right before your launch can be very valuable to create last-minute conversions.
In this episode of our Mastermind Series, we are discussing how to use incentives such as masterclasses, bonuses etc.. and how to build natural tension to increase your conversions.
Subscribe To The Show
3 Big Take Aways
How to incentivize your audience through last-day bonuses & small group masterclasses
How to help each person convert through a direct approach
How to avoid sabotaging yourself by over-delivering in your challenge
---
Adaptive Inner Circle – The Adaptive Inner Circle is an epic 12-month experience for online business owners, coaches, course creators, and membership site owners who aspire to create financial freedom and a lifestyle they want for themselves and their family and also create a positive impact in their community and the world.
Adaptive Marketing Program– Adaptive Marketing Program is an exclusive opportunity for online business owners, coaches, course creators, and membership site owners to play bigger and bolder in their business and explode their bank account with more clients!

BombBomb – lets you record and send videos directly to anyone from your computer or smartphone (iOS and Android). No special software or cameras needed

Bonjorno – mobile app that allows you to easily record a personal video, add a message, and send it right to your customer's email inbox.
For a list of our resources & recommendations visit: InternetMarketingBiz.com/links/
Connect with us on social!
Join the Online Marketing Podcast Community, our private Facebook group dedicated to those that want to learn the in's and out's of online marketing for their courses, memberships and coaching programs. We share tips, tricks, techniques, resources, and more!
Instagram: @realpaulpruitt & @realmelissapruitt
Facebook: @realpaulpruitt & @realmelissapruitt
Subscribe To The Podcast
And if you loved this episode, please share with a friend and leave us a
review!
Read Full Transcript
Sarah: I'm in launch, I spent more money on my ads because pretty last time I was here, which is good. They didn't perform as well this time. So although I got a few more people in it wasn't quite as many as I wanted, but that's okay.
So I do five day challenges. I'm on day five rather than I know some people wait a couple of days before they can (inaudible). Any top tips on converting these lovely people. What's your top tip? 
Paul: Yeah. So does anybody have any top tips for converting from a challenge or a launch that they want to give. 
So. Well, you want to keep in mind is take this stats that you have from last launch when you didn't put as much money behind it. So it makes sure that you, you look at the numbers and also know that Facebook ads and other things are out of whack. Right now, Facebook even published an article yesterday as of this recording that they were even misreporting and not giving conversions properly about 15% or more off just based on them learning all the changes with iOS update.
 So it just something that we're all gonna see this they're already forecasting for all the major corporations, like the fourth quarter is not going to be that good compared to years past. So there Facebook itself is forecasting this, publicly talking about it.
So that's just something to keep in mind. Now they got some great suggestions from Kathy and others in the group. 
So this is where you, you go in and like how much is each person's conversion worth to you? So instead of looking at this, as everybody's at one and zero again is like coming in and just saying, what am I willing to do in the same time in space?
Because over the next 24 48 hours or whenever your open-close part is, we're all going to live through those same number of minutes, those same number of hours. 
Right. And we're going to wake up at the end of the launch and we're either going to have the number conversion that we want or we're not. So we're still going to live through . The same hours, right. 
It's what we do during that time that we can do that'll dramatically change the conversion. So if we look at it purely from scale scale scale, everybody's a number, then we're going to keep everybody in the nosebleed section and we're just going to shout to them from afar.
Or we can make a decision to come off the stage, come down and do a meet and greet and help each person convert, like meet them where they are and just say, Hey, what'd you think of the challenge where you stuck? I think this would be perfect for you. I noticed you commented, you know, on day one. How did it go?
Are you still getting caught up? But it's like, it's now they mentioned like Bonjoro or BomBomb, things like that there's the video things. And also just a direct message. 
If you're doing this in like a Facebook group, you can just tag people and just say, Hey, I just messaged you. If you don't see it, check your, your message requests.
So you're using a comment. Tagging them, making them aware to go into their messenger. Cause they might not see it if they're not on your friends list, but it's like, what can you do just to like knock down the pins one by one, you know, because at the end of the day you can wake up. We just had this happen with one of our inner circle members and she hasn't done this over the last couple of years and she wasn't getting the results that you want it.
And she just finished, I think, a little over a third or just shy of $30,000 launch this week on her membership. And that's what made the difference was she just did the personal connection. Yep. She just did a personal reach out. So just give me a line when. We call it zigzagging. So in the whole world is going scale, scale, scale.
Everybody's a number don't talk to anybody at all. We want to go the opposite direction and that will separate you from the crowd. 
And we also do what you just said is on the fifth day of our challenges is when we open cart as well. Because when, when you look at . Presentation, cause I used to teach in-person presentations for century 21 corporation for many years 
Sarah: so I've never done that before. It's one of the things that I haven't done and I struggle a little bit as to what I could use as that early bird bonus. Because most I have a membership, but I saw a mentee and nearly all of my courses or modules in the membership. 
Paul: So how much is the membership? 
Sarah: I just had a call with my VA. We're putting it up it's 39. So it's going to be 39 pounds a month for the first time. 
Melissa: For that early bird bonus. It doesn't have to be complicated. I imagine your people, what they want is they just want more attention, right? They want more of that time with you to really understand like how to go through. It could be as simple as, Hey, if you sign up before the weekend, I'm going to do a special masterclass on X, Y, and Z, where it's just you on a zoom call with a smaller, more intimate group of all those early bird students, and just kind of answering their questions on something specific.
It could be a SIM and that's like an hour of your time. That's really simple. You know what I mean? It doesn't have to be, it doesn't have to be complicated. 
Paul: Yeah. Yeah. So if you think about it, like you can just look at like, what is the number one pain point that they have now you can speak into.
That would just get them off the edge. Cause they really, they would most likely buy into the membership because they really want that one problem solved. You know, that's really their burning desire and make that like, Hey, you're doing a private small masterclass for only those people that are not jump on the fast action bonus, you know?
So in the cool thing about it is you don't have to pre-create it, right? So it's delivered in real time. So you can list five bonuses. It's just an hour of your time, you know later on. So, but it just something in, and those that, that don't jump in on it. They lose it. Now, what I would say is that on the launch, you can also introduce a last stage.
That we look at that as like a tipping point bonus. Like what's something that's just like, so out of like, oh my goodness. I just feel less about myself as a person. If I don't say yes to this offer, like, I just feel less intelligent if I don't say yet, like I should just get in for a month, even if I wanted to cancel.
I have to say yes, just to get this last . Day. Now, what we do is any bonuses that you released throughout the process, anybody that got in early, they get all of the bonuses. You don't penalize early adopters, you know? So just something like, as you go through, just, Hey, you can go right into your Facebook group and new people and be like, Hey, you also get this, but you also get this, you know, what you could do also is like, if, if this, if you've haven't existed, Program and because you're doing unique fast-action bonus, you could go into your existing program and say, Hey, just wanna let all of, you know, we have this incentive for brand new people that are coming on early, early bird coming in, we would love you to help us. Bring in people just like yourself.
 The greatest compliment is a personal recommendation referral for anybody that refers somebody will also allow you to come into this private masterclass as well as a thank you. So now I'm incentivizing existing members to go out and help me recruit even more members by allowing them to come into this private offer, you know, as well, just a couple ideas.
Sarah: I'm jotting them down
Melissa: and then just that last day, that's where you're just going on all the . Channels. And how long is your cart open for, you open? 
Sarah: I put it on Friday. I closed the following Thursday. I used to do just a four day one, and I don't know if it's right or wrong.
I give a lot of information in the challenge and a lot of people couldn't actually go through all of it before close cart. So a couple of challenges ago, I, I did a questionnaire afterwards and asked what was the main reason why you didn't join if you hadn't joined? And it was because they didn't know cart . Was closing how many times that I told them.
So actually for the first time ever, I went back in and said, I've never had this happen before. Obviously there's been a miscommunication for 24 hours. It's reopened and I got another 30. Members on that day. So I've lengthened it by two days since, because just to help take that, 
Paul: I'd say that would be a strategy for you later on is to look at you might be delivering too much content in your challenge.
Then you might need to throttle back on what you're doing. Cause you're overwhelming versus allowing people to get a quick, easy way in each day, which is what you should be setting them up for, cause you don't want people to go through the entire challenge and feel satisfied that they don't need any more content from you for a couple of months.
Cause you just gave them so much to work on. You want them to desire more. So they're getting behind now everybody gets behind it. So what we do is when we do a Monday through Friday challenge and we open cart on Friday, we'll leave the challenge itself, open through the weekend and we'll let people know that they can catch up.
And that's the purpose. 
Sarah: Yeah. 
Paul: And what we'll do is we will close the, the challenge in one on Sunday night. And one of the bonuses, if you buy in to the membership is you get access to the recordings. That's part of the challenge. So for those that are behind, they can just make this small investment and they can unlock the challenge instantly for them.
And they, so there is a reward element there that you can, you can build in as well. 
Sarah: Yeah. So I've always left it available until close cart. So that would be, I I've told them I'm going to do that this time, so this time, but that would be useful for next time. Yeah. 
Paul: It's worth testing. This is all marketing and testing.
So what it is though, is if people can still go through the free content during the entire part of the open cart. 
Sarah: Yeah. 
Paul: There's two lanes that they can take. They're always going to take the least resistant and that's not the pay for anything because they're going to elongate them, getting around to watching the videos.
And that all happen is that then there'll be like, oh, nevermind. I, you know, I didn't finish in time or whatever, and they're not gonna even like, they didn't get, they should have one lane at all times. So you should end that at some point, so they don't have access. And that creates natural tension. Then they get more from you is to come into the membership.
It's just that when you put both of them, like this is closing and this is closing at the same time. Well, that's why a lot of people it's good that you got the 30 or whatever you got the convert afterwards. So I would do that again. I would act like that at play down. Whoops. A lot of you, I would just play the converted 30 extra people.
I would still add that as a, as a, a method or closed cart. A lot of people didn't realize that even if they didn't message you that login, we didn't realize it. You know? So I decided to open it again for 24 hours, 48 hours. So that's a good problem. Yeah. 
Sarah: Yeah
Paul: Congratulations again.