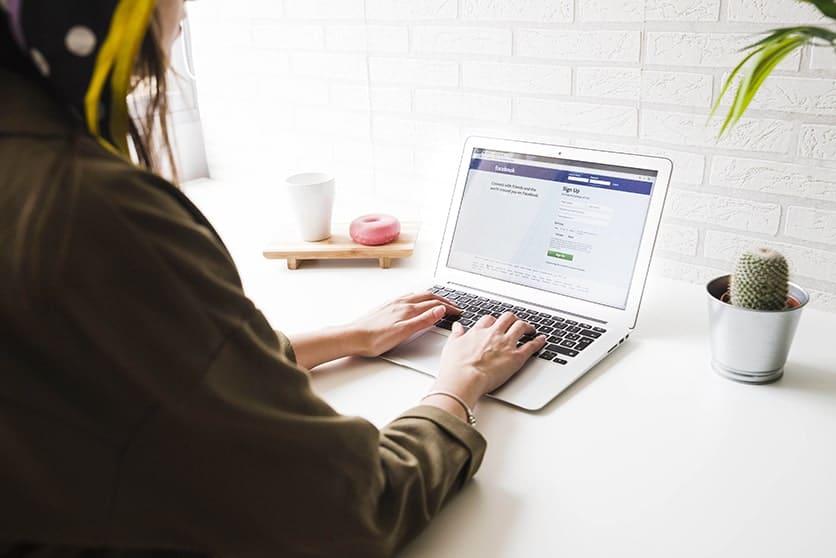 In this episode of our Summer Remix Series, we are discussing the pros & cons of having a Facebook group, how to avoid grooming freebie seekers, how to use them as a tool to build a loyal community, how to get better results with less energy and less effort, and how to lead your members from a free group to your paid programs.
Subscribe To The Show
3 Big Take Aways
How to get better results with less energy and less effort
How to avoid grooming an audience that expects only freebies from you
How to lead your free group members to your paid programs
---
Online Marketing PodSquad: Our Exclusive Community where we talk all things about Online Marketing! From list building, building an online course, starting a membership, putting together a marketing campaign, paid traffic, creating an awesome online offer…we'll dive into all of it!

Each month we'll host a FREE live private training on Zoom, where we'll pull back the curtain on some of our best marketing and selling strategies, along with an opportunity for you to ask questions.

All you have to do is sign up & we'll give you a heads up on when our next call will be.

Sign up today at OnlineMarketingPodcast.com, it's free to join us on these live trainings & we can't wait for you to join us!


Adaptive Inner Circle – The Inner Circle with Paul & Melissa Pruitt is an epic 12-month experience for online business owners, coaches, course creators, and membership site owners who aspire to create financial freedom and a lifestyle they want for themselves and their family and also create a positive impact in their community and the world.

Adaptive Membership – Adaptive Membership is an exclusive opportunity for online business owners, coaches, course creators, and membership site owners to play bigger and bolder in their business and explode their bank account with more clients!

For a list of our resources & recommendations visit: https://onlinemarketingpodcast.com/learn-with-paul-melissa/

Connect with us on social!
Instagram: @realpaulpruitt & @realmelissapruitt
Facebook: @realpaulpruitt & @realmelissapruitt
Subscribe To The Podcast
And if you loved this episode, please share with a friend and leave us a
review!
Read Full Transcript
Melissa: So next person is Zelisa.
Zelisa: Hi, guys. First question is really regarding Facebook group. I just heard so many nightmare stories where people really exhausted maintaining the Facebook group, sometimes you came and translate these members into paying clients, right? And I'm just really having a hard time thinking, why should I create a Facebook group? When really, I could just buy as in Facebook business page? Right. So that's one question. And then I heard that there is a way for you to now create some kind of subscription through Facebook group.
I don't know if anybody had experienced with that, where you could even charge something really minimal for 5-10 dollars just to get people in. So it makes the maintenance administration a little bit worthwhile. Yeah. So to get feedback on that.
Melissa: Great question.
Paul: Anybody want to jump in on either of those two questions,
Melissa: Facebook groups, and anyone use Facebook groups in their marketing strategy? Oh, go ahead. Meg.
Meg: For the second question, what I find is, if that is true about the subscriptions, which is a really good point that you bring up, because I never heard of that. I'm finding and it couldn't be just that I'm using Thinkific that my clients are confused in the beginning. I mean, I try and make it clear but I always get questions. So if I had them sign into another subscription through Facebook, in my opinion, I think that would be a little confusing in addition to joining my Thinkific membership, so now I have you in this membership, but I'm I have this Facebook community, but now I'm gonna charge you, or lead, maybe you just wouldn't have both or something? I don't know.
Paul: Anybody else want to jump in?
Melissa: Yeah, go ahead. Let's see you, Christine.
Chhristine: Yeah, my only comment is I don't run a general Facebook group. But I'm hosting my first pop up Facebook group for a challenge, a 30 day challenge. And for that, it's working extremely well. Because it really allows to create that community aspect of it, which I couldn't do otherwise, like, if I send emails is so one way, but here, they can actually interact with each other. But I don't have any feedback for you. Sorry about the running it forever, I can see how that could become really strangers.
Melissa: Laura,
Laura: going to go from the end up, I love my community, Facebook group. Love, love, love it. I set the posts up as early as Facebook lets me I think it's like 45 days, they let me pre post now. And I put in three posts a week. And I just let people comment. And so I go back in when I get notified, I do one quick Facebook Live in there a week if I get to it.
But I do use it to run my challenges. And I have about 600 people in that group. And 10% are either in my membership, or they're working with me privately. So it's been a great fever for me into that.
Paul: Great. Excellent, excellent.
Melissa: And let's see, Sharon.
Sharon: So I have the Thinkific course. And I have a Facebook group that goes with it. So I'm finding that the Facebook group is awesome addition to the course. that's the way that they can get feedback from me. And I just find it delightful to have 105 people in there. While they're not all in there all the time. But I just find that connection, like that's what keeps them there. So if it was just the course, then there's no interaction that can come hang around. But because they're also interacting, I put posts in there, encourage them to interact with each other. So trying to really build that community. And then I'm going to be taking from that community, those people are joining my membership. Because they get to know me and how I deal with people in person. So anyway, hope that helps.
Melissa: Excellent.
Paul: So we just spent a month last month inside of our "Inner Circle" on our weekly intensives, where we actually dissect and wind down the pros and cons of Facebook groups and the different types. So I'm gonna definitely give you a very abbreviated version, on our end, is, with everything that we do in this online space, you really need to look at what is the purpose? What is the why?
And you really should start with that because a lot of us get caught up. And we are doing all kinds of crazy things and burn yourselves out and doesn't even matter if it's a group or a page or Instagram and YouTube and all these other things that we do. And sometimes we buy into a course buying another one buying another one, suddenly we're we have no life. And we are working for these, you know, to get engagement stuff.
Now, when you look at it like is this part of your funnel as far as pre influencing people before they buy? And or is this part of the serving side where you haven't as a mechanism of community for people that are buyers into your programs.
So we have three different Facebook groups for many years that totaled over 50,000 people between those groups are very niched very well. And it was working at different points in time.
And we had to get rid of the spammers, we had to get rid of the bots, we had to get rid of the people that were definitely leveraging and using the group to create their expert status. And you know, there's an ethical way of doing that by giving value and we're all about that. But some people just come to take, you know, like they're just there, right? And Melissa, and I always had the acid test that we put on everything. And that is can we get the same result with less energy and less effort?
And when we start asking ourselves that question, we're like, Okay, what is the end result that we did get out of doing this over a period of time? Can we get the same effective net result by doing something else that's less time and less effort? So for us, it was interesting, because that particular year, we watch several of our friends in the online marketing space, shut down massive groups, massive groups, and it's like what like, this is part of their funnel.
They're making millions of dollars, like, why are they shutting these things down? It's because it's an energy suck if it gets out of control. Now, you could be, and I will say this is like in like, in Laura's case, as an example, when you know, when it's intimate and you have the right people in there initially, then there's a, there's a higher amount, because you have a deeper personal connection, and you have the right people in there, when you start scaling it and getting the randoms.
And it just keeps growing and it gets a life of its own, it's being recommended the random people out there, and these people aren't loyal to you, or your program, or your product or what you're doing. They're just like, oh, let me be added to another Facebook group, then all sudden, the group's kind of take a life of their own.
So we're very big these days with pop up groups, as far as part of our lunch mechanism to create momentum conversation around a launch, where we guide people into a common decision. Because there's a FOMO element that if people are moving forward from that group into a paid group, then the people that aren't making that decision going to pay group have the FOMO, like the community disappears. So there's natural tension that gets created and the people in the community will sell the people that come like, hey, Janice, come with us, you know, type thing, you don't have to be the person selling.
We have friends this past year, that have million dollar plus businesses, that they did the research, they actually looked at the the nuts and bolts. And they noticed that and this is I think the problem for some of us, is that you treat your free stuff so well. That you technically condition your audience not to buy
that you get you basically groom them from your standpoint that they come from the good stuff, the free stuff all you always hear, like lead with your best stuff, right? We still need to create desire, you still need to create interest, you still want people to go to the next step. And some of us forget that piece right there, that we still need people to want more and desire more to take the next step. So are one of our good friends to probably do about 1.4 this year, he did a little over did like 1.1 million last year with his membership.
And they realized last year that they tracked Where did the people come from over two different launches. And the mass majority came through Facebook ads brand new fresh audience during the launch and weren't converting out of the free Facebook group where they spent time energy staffing, they had staff because it was so big, is close to 50,000 people's like 47,000 people.
And it was like a full time job. But everybody in there was basically conditioned, they got their fulfillment out of what how that group was moving. They were moving over into it. Now some of us go through we see big influencers do launches, and they have these big massive groups. The part that you don't see happening is the majority of the people that come into those groups right before a launch are through affiliates.
People opt in, they go through the the program, they come into an affiliate, they just meet the influencer first time, it looks like they're part of the Facebook group, because there's 10s of 1000s of people in that group. They go through the launch mechanism and the momentum and the excitement of the community and then the influencer launches the product. And then this illusion is like wow, this influencer has 50, 60, 70,000 people in the group, like groups are great, I should do this. But you don't see behind the scenes that like 90% of the sales came from an affiliate.
You know, it really wasn't the group, the group helped with the momentum and the conversation and the social proof and everything. So really, I think each of us need to evaluate, but always look at your numbers. So whenever you do a launch, go back and say to yourself, like where did these people really come from? Like, because you might say that your group is your biggest resource. And that could be great for you. And you're going to figure out a way to maximize it. But in other cases, you're going to say like, Oh my goodness, I'm getting all my energy, on my time, all my effort on nurturing this thing. I'm trying to grow it I'm doing all these things. And it just bleeding the life out of me. And like two people signed up from it, you know, when I launched? And like, Is it worth continuing at that point? That's something that you need to evaluate.
Melissa: And I will say no matter what, whether you make a decision, yes, I'm going to do a group. It's part of my marketing strategy. No, it's not. Once you make that determination, then you can figure out systems in place to make it so you can show up for the group in a way that is going to be sustainable, that's not going to drain you kind of like again, what Laura was saying, like certain things, certain posts that you automate certain things that you do on a on a regular basis, but and having certain boundaries set in place so that it's a group that grows and that's valuable, but then also there's things that are in place too so that it's sustainable for you for the long run because yeah, like with anything with groups.
It is about community and people. And there's a time and an energy resource there that's going to be spent with that if you really want to nurture those relationships no matter what, whether it's a paid group or a free group. And so it's just a matter of having systems in place to make sure it's sustainable for you.